Mojo Audio goes the direct-to-consumer route with its Mystique X and Mystique X SE DACs and lowers the retail prices accordingly.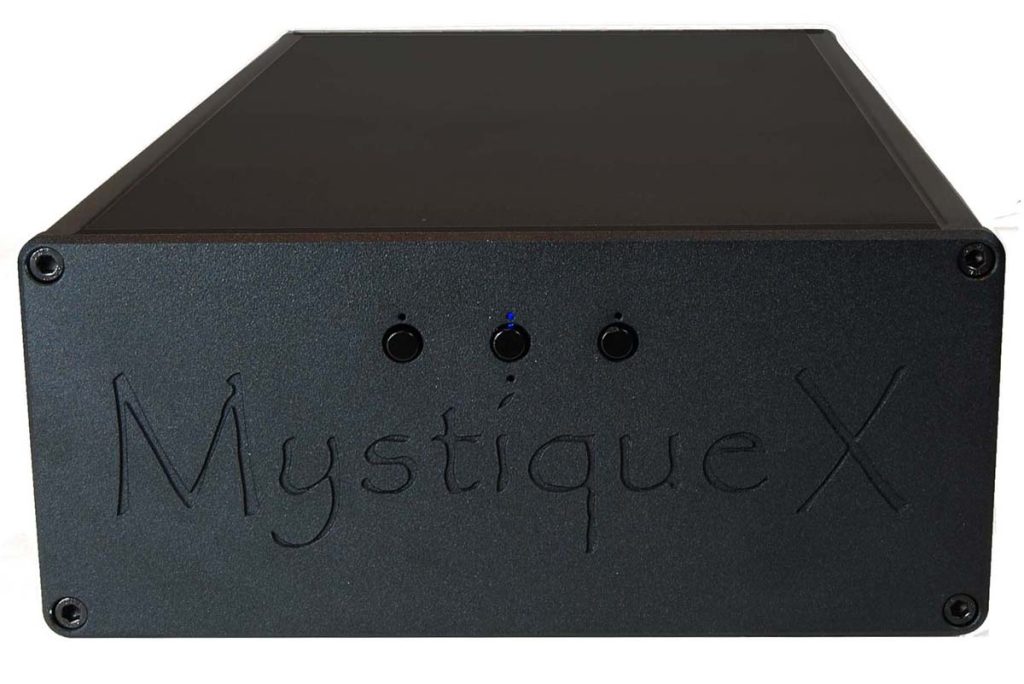 Originally, Mojo Audio had intended the Mystique X to be their first product marketed through a network of retail distributors. Due to COVID related industry wide component parts shortages, and manufacturing delays on parts custom made exclusively for the manufacturer, Mojo Audio will not be able to meet the needs of a network of retail distributors for the foreseeable future.
For this reason, Mojo Audio has decided to continue exclusively with direct sales of the Mystique X DACs, as well as all other new X-series products, such as the new Illuminati X linear power supply scheduled for release early 2023.
Since there will be no retail distributors who require a markup, Mojo Audio has decided to reduce the price of the Mystique X and X SE DACs by 33%. The Mystique X now has an MSRP of only $7,200, while the Mystique X SE has an MSRP of only $9,999.
Currently, Mojo Audio has a small inventory of Mystique X as well as X SE DACs ready for immediate shipment. Additionally, they expect a large production run to be ready by mid-November.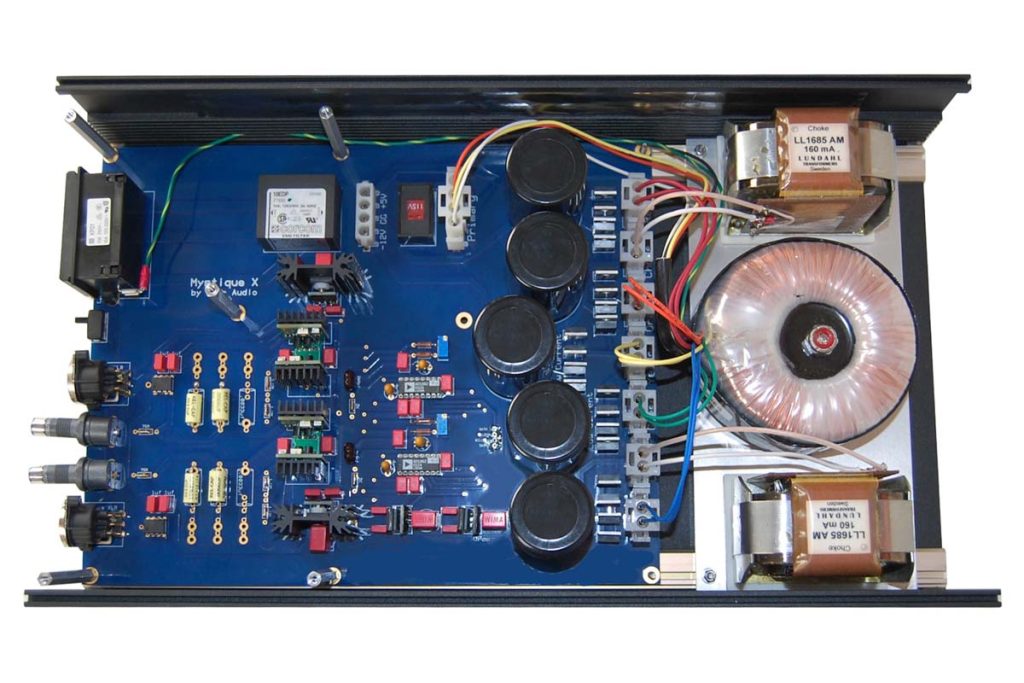 About the Mojo Mystique X and Mystique X SE
The X stands for "extruded chassis." A new massive extruded aluminum chassis combined with advanced anti-resonance typologies significantly lower mechanical resonance and thereby lower the overall noise floor of the new X series.
The circuit as well as most of the component parts in the Mystique X and X SE are identical to the award-winning Mystique v3 and EVO series. It is the lower noise and better isolated power supply and shortest analog signal path in addition to the new extruded chassis and advanced anti-resonance typologies which lower the already incredibly low noise floor resulting in a higher level of performance than any DAC Mojo Audio has ever manufactured.
The Mystique X SE is the top-of-the-line in the new Mystique X series and offers higher performance parts in the signal path and power supplies, as well as additional anti-resonance and shielding, which are available à la carte as upgrade options in the Mystique X.
About Mojo Audio
Specializing in digital source components and ultralow-noise ultrahigh-dynamic linear power supplies, Mojo Audio engineers their products for optimal musical transparency rather than fashionable features. Their pragmatic approach of error prevention rather than error correction has a history of winning prestigious awards from well-known audiophile publications. Using a unique combination of 100-year-old LC choke-input power supply technology and 40-year-old NOS R-2R DAC chips as well as the best-of-the-best of modern component parts and discrete modules, Mojo Audio's digital-to-analog converters rival the best of analog sources.
The stated retail price of the reviewed device is valid as of the time of the review and is subject to change.