Q: As in the Quintessential Maverick
There is so much more to discover…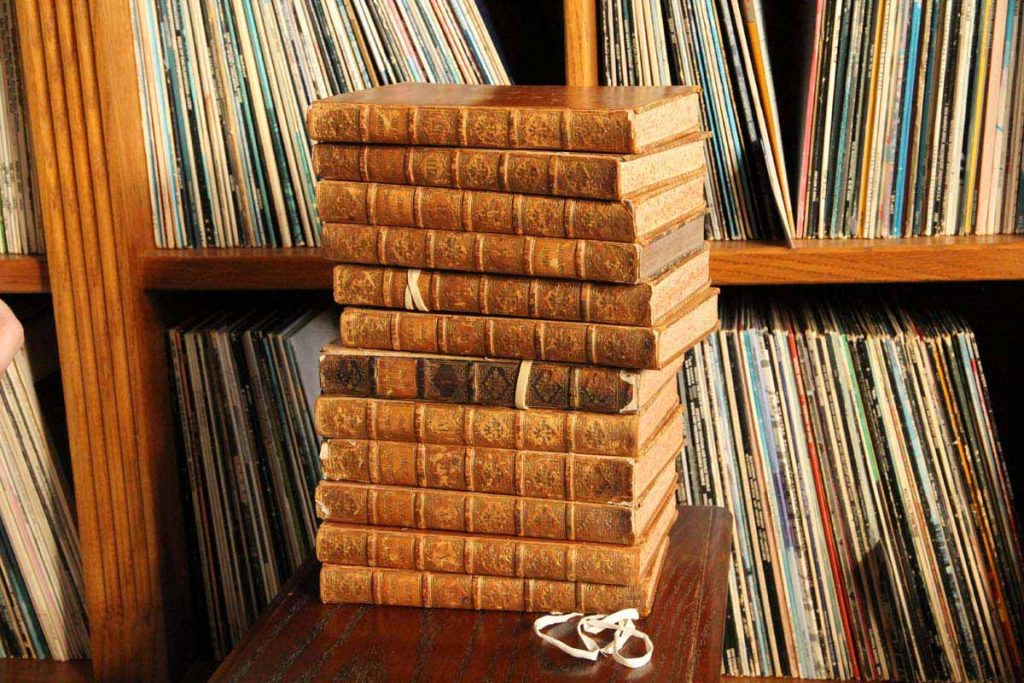 Although the guy is actually old enough to do it, Peter Qvortrup, born in 1950, isn't for a moment thinking about heading into a comfortable retirement. And even if he did, he definitely has no intention of bowing out silently. This is one favor he's not planning to grant his detractors and competitors. This erudite-looking Dane is not only an urbane, switched-on kind of guy, he also has a strong streak of pugnaciousness running through him.
That streak emerged as early as the 1970s as a student of economics and political science in Copenhagen. A rift with his professor and an enraged departure just in time to coincide with final exams were an early indication of the assertiveness that would serve Qvortrup well in his future career. "Proper training" and tangible work ex­perience followed at the transportation and logistics giant A. P. Møller (Mærsk) as well as at his father's distribution company for GEZE automatic roll-up doors. By this time, the music-besotted LP collector had already completed his first serious audio projects in his garage at home. This led Qvortrup to set up his own hi-fi shop, Audio Consult, in 1978 in Copenhagen. This store formed the nucleus of Qvortrup's audio distribution business, which became a conduit for importing such equipment ass Lowther sound transducers and Hiroyasu Kondo tube amplifiers into Denmark. Qvortrup initially distributed these products only in his home coun­try, but over time he grew increasingly successful at selling them worldwide. In 1984, Qvortrup set up his Audio In­novations business and began the serial production of tube amplifiers. Over the course of the next few years, he would design a range of contract products. After selling Audio Innovations in 1989, Qvortrup, who had by then chosen to live in the UK, mainly focused on his company, Audio Note UK, a company he has gradually developed into a full­range retailer.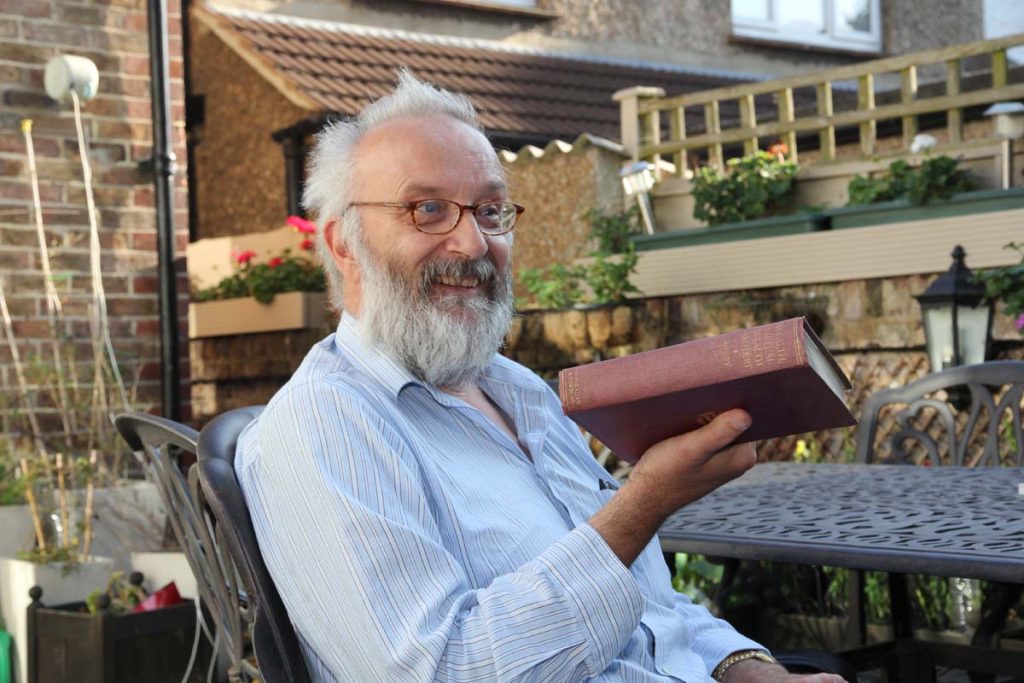 Music and emotionally compelling music reproduction have always been Qvortrup's primary motivation. After a devastating fire at his parents' home laid waste to the teenager's sizable book and record collection, Qvortrup developed a strong desire to tackle "the business involving music" much more systemat­ically from then on out. And so in that moment an almost obsessive passion for collecting vinyl and tube technology was sparked, a passion that eclipsed a mere desire to compensate for a loss. Although he generally prefers a broad range of classical music and jazz, there is practically no style of music that seems to really get on Qvortrup's nerves. And he still takes great pleasure in creating a musical uproar and a genuine surprise. Qvortrup is quite capable of putting on the latest dubstep, hip-hop or metal disc right after a Callas number and not bat an eye. And with Qvortrup, you always sense his yearning to discover a new artist and previously unknown music not just for himself, but also to help his visitors get a better feel for such new discoveries. His three adult children, who, like their father, travel the world and manifest a similarly broad interest in music, regularly provide inspiration. In particular, his daughter Emily has a particular affinity for her father's oeuvre. She is now the CEO of Audio Note UK and doing an excellent job, much to the delight of her father.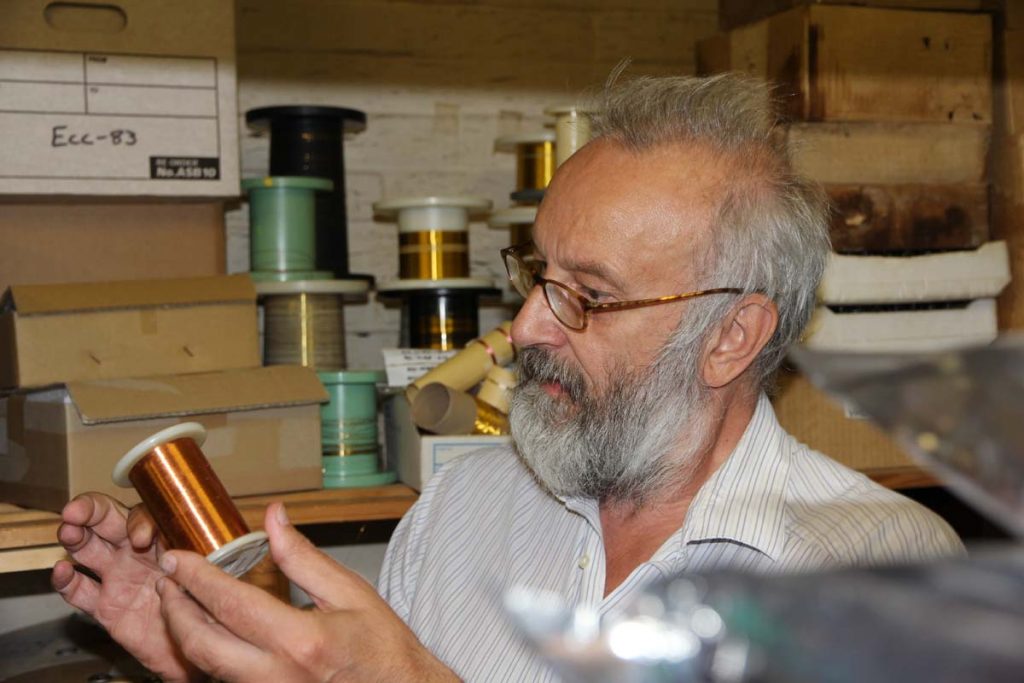 Qvortrup "can't take" most of his fellow modern-era audio designers "seriously." It's been a long time since they focused on the fundamentals and established a direct relationship with either the music or the artist. Qvortrup regrets the absence of a necessary humility toward artistic-musical achievement and feels a spiritual affinity for the universal­ly respected old masters who went about their work "with the appropriate amount of respect for music." In keeping with this tradition, Qvortrup sees music reproduction as an interdisciplinary challenge, one that requires metrology but should not be obsessed by it. The emotional experience should come first — the effortless cognition or even recognition of music relationships. One of the most important aspects here is the unmistakable character of each instrument, the "sound concentration and sound integrity" ("harmonic envelopes") that can't really be evaluated in the laboratory alone and that can't be reproduced. Qvortrup often refers to an instrument's "medium," whose uniqueness and wealth of nuances can be compared with the distinctive voice of one's own mother, a voice you can pick out from among even the most confusing of vocal labyrinths.
To differentiate between "right" and "wrong" in terms of his designs, Qvortrup relies on a highly developed acoustic memory. A keen concert-goer, he can effortlessly memorize sound structures that he never forgets. Not harming the original music signal, which can "never be bettered, only preserved" during playback, therefore has priority. Qvortrup's designs are said to make it particularly easy to immerse yourself in the music.
Incidentally, Qvortrup celebrates his birthday on July 4, Independence Day in the United States. Yet the avowed pacifist couldn't care less what Americans generally consider worthy of celebration. In particular, he rejects the right to own firearms. Apart from a few clever minds from the worlds of philosophy, the global economics and literature (for instance, Frederick Soddy and his work, "Wealth, Virtual Wealth and Debt" published in 1926), this avid reader and globetrotter has scarcely one good word to say about mainstream American culture. Okay, he occasionally appreciates the incompa­rably mellow feeling of cruising in an American van, but Qvortrup is really a huge fan of modern Mercedes-Benz classics from a time they were still "properly designed." Information about his collection of exceptional models has even reached Stuttgart, where they have already expressed interested in certain rare models, for example those from AMG. His corporate fleet, on the other hand, includes about a dozen "good old E-Class" vehicles (W124 Series), some featuring right-hand drive and some with left-hand drive, which occasionally leads to amusing situations when drivers swap vehicles "on the fly."
Qvortrup prefers to spend his still less than abundant free time with his wife, Lesley, at their holiday home in the south of France. There the self-de­scribed gourmet owns a small vine­yard with other like-minded amateur vintners, and friends and guests are welcome to enjoy a drop of this very de­cent drink. Loosely reflecting the saying "anybody who's not interested in food and drink or even music inevitably has to be a bore," non-bores occasionally enjoy a stopover at the inconspicuous, tastefully furnished and decorated row house in Brighton and Hove. This is, by the way, where the court of last resort issues its final say over all Audio Note designs: Qvortrup's listening room—as you would expect of a collector—is stuffed to the gills with thousands of records. And with selected books. Retirement? That's simply not an option for a mentally agile maverick.
Volume up or down? A very quick interview with Peter Qvortrup where we wanted him to respond as fast as possible.
Volume up or down? – Up.
Analog or digital? – Analog.
Tube or transistor? – Valve.
Vinyl or download? – Vinyl.
Cross-country run or gym? – Gym.
Trends or tradition? – Tradition.
Tea or coffee? – Coffee.
Salad or steak? – Salad.
Wine or beer? – Wine.
Mountains or the sea? – Sea.
Book or screen? – Book.
Jazz club or opera house? – Opera house.
Bach or Beatles? – Bach.
Wagner or Wacken? – Wagner.
Stand-by or plug out? – Unplug.
The stated retail price of the reviewed device is valid as of the time of the review and is subject to change.