AXPONA (Audio Expo North America), the largest consumer audio show in North America, returns to the Renaissance Schaumburg Convention Center and Hotel April 14-16. Longtime exhibitors and partners will be joined by more than 25 new manufacturers and dealers making their debut at the 2023 show, offering music lovers and audiophiles the very latest products in the industry.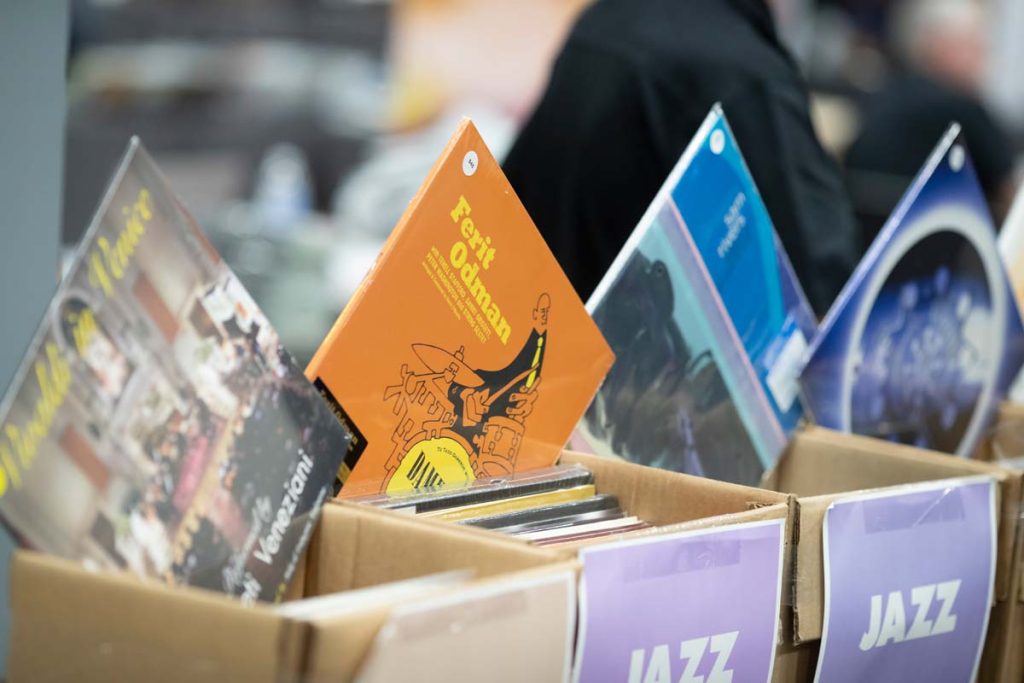 AXPONA, known for featuring world-renowned brands and manufacturers, showcasing the most innovative products and services in the high-end audio industry, is set to welcome more than 25 new exhibitors. It is the place where manufacturers and dealers unveil their latest offerings, in a wide variety of price points and mediums.
The following is a summary of first-time exhibitors that will be at AXPONA 2023, representing a number of product categories including Speakers, Cables, Headphones, Vinyl, and more: Michell Audio, Alex Sound Technology, Alma Audio, AM Belgium, ampsandsound, Audio Craftsmen, Audio-Ultra, Dieses Audio, Grimm Audio, Gestalt Audio Design, American Audio and Video, Just Audio, LCH Audio, Linn, Monarch Systems, Nexus Audio Technologies, Phillips Design, Phonia, Plinius Audio, Sea Wave Acoustic, Serhan Swift, RAAL-requisite, Theoretica Applied Physics, Tom Christiansen Audio, Treehause Audiolab, Volumio, Wathen Audiophile.
"For years AXPONA has proven to be the audio show others are judged against. Its location, facilities and attendees are first-rate and why Grimm Audio chose AXPONA as the venue for its North American debut," said John-Paul Lizars, Director of Sales, North America, Grimm Audio.
"Being in a Hi End business in Europe for a very long time, we had realized that Axpona is our gateway to an American Market offering exposure and credibility like no other audio expo in the world," said Leo Benfeld, Alex Sound Technology.
"Linn will be leaving our home in the Scottish countryside and crossing the pond to attend AXPONA for the very first time in this, our 50th anniversary year! We very much look forward to introducing the US audiophile crowd to our legendary, flagship source products; the ultimate streamer/pre-amp/DAC – Klimax DSM – and Klimax LP12, the latest and greatest evolution of our revolutionary Sondek LP12 turntable," said Joe Rodger, Brand Manager/PR, Linn.
Long-Time Exhibitors
Long-time exhibitors include YG. Lumin, ATC Loudspeakers, Focal Naim North America, GTT Audio, Sennheiser, Legacy Audio, Magico, Saturday Audio Exchange, DALI, Scaena Loudspeakers, SOTA, Vinnie Rossi, Volti Audio and Zesto Audio, among others.
In addition to incredible new products debuting at AXPONA, the show also features three jam-packed days of incredible sounds, technology, and presentations. AXPONA's state-of-the-art venue will feature 190+ Listening Rooms, an Expo Hall featuring the ever-popular Record Fair and Master Class Theater, dedicated Ear Gear Experience featuring the best of the best headphone gear, a robust Seminar schedule, and Live Music nightly.
Open to the public, AXPONA offers a variety of ticket options for attendees.
Tickets
1 Day – $25 online, $30 onsite
2 Day – $40 online, $60 onsite
3 Day – $50 online, $90 onsite
Student Pass – $10
All general admission tickets grant access to the exhibits including Listening Rooms and Exhibit Hall, as well as educational seminars, live music, and special events. AXPONA opens Friday, April 14 10am-6pm; Saturday, April 15 10am-6pm; and Sunday, April 16 10am-4pm. For more information on ticketing and ticketing options, please visit www.axpona.com/register
The stated retail price of the reviewed device is valid as of the time of the review and is subject to change.