A specialist of high end audio electronics, the French manufacturer B.audio introduces its new reference mono power amplifier B.amp mono.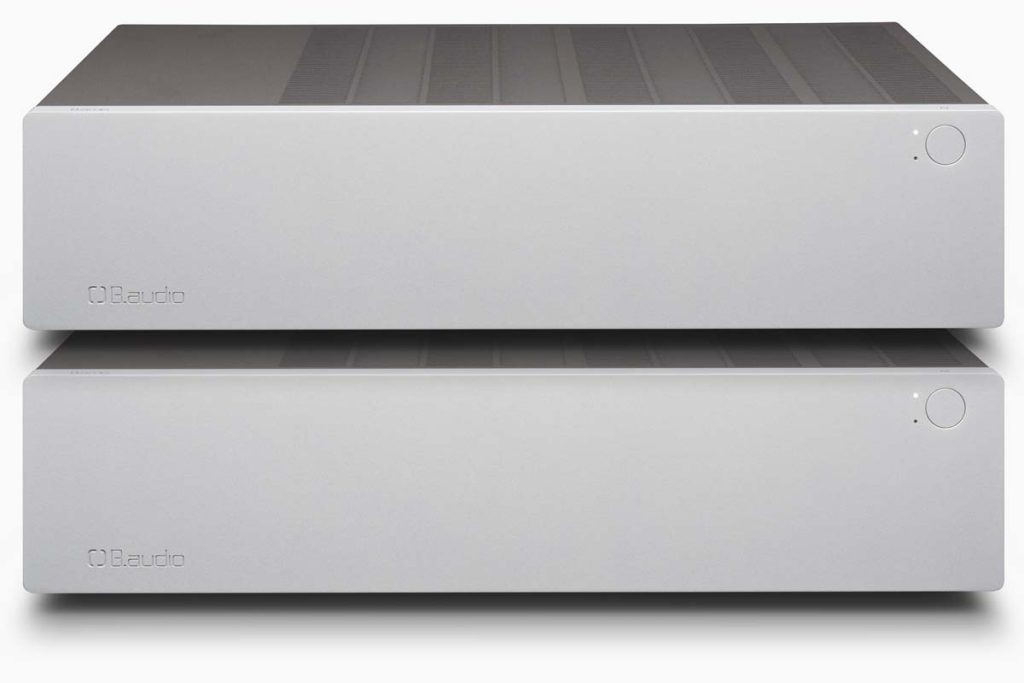 The B.audio B.amp mono features all the technological innovations that have proved their worth on the B.amp stereo. As its name suggests, the new model wraps them in an exclusively symmetrical monophonic declination. The monoblocks operate in class AB and deliver 500W under 4 ohm and 300W under 8 ohm. They are based on a special circuitry which reduces the crossover distortion below the measurement threshold. As a result, the listener can enjoy the same sound quality at every volume level. At the same time, the design offers a reasonable level of heat dissipation and power consumption.
B.audio B.amp mono Technology
The operating scheme is the result of numerous computational simulations, followed by intensive listening tests. In particular, the Intelligent Output Drive (IOD) technology – which optimizes the use of local feedback at the most critical stages – allows perfectly linear operation under all working conditions.
To ensure perfect immunity towards loudspeakers-generated return currents, B.audio developed a specific design. It uses a class-A push-pull driver stage fitted with six high performance transistors. This results in excellent accuracy in sound reproduction, while the over-sized output transistors provide a large power reserve.
A Successful First Outing
The new monoblocks made their first appearance at the High End Munich 2022 audio show. The system based on a pair of B.amp mono driven by a B.dpr EX received a lot of very positive comments from the audience.
Availability and Price
The B.audio B.amp mono is available for sale immediately. The suggested retail price is to be determined.
About B.Audio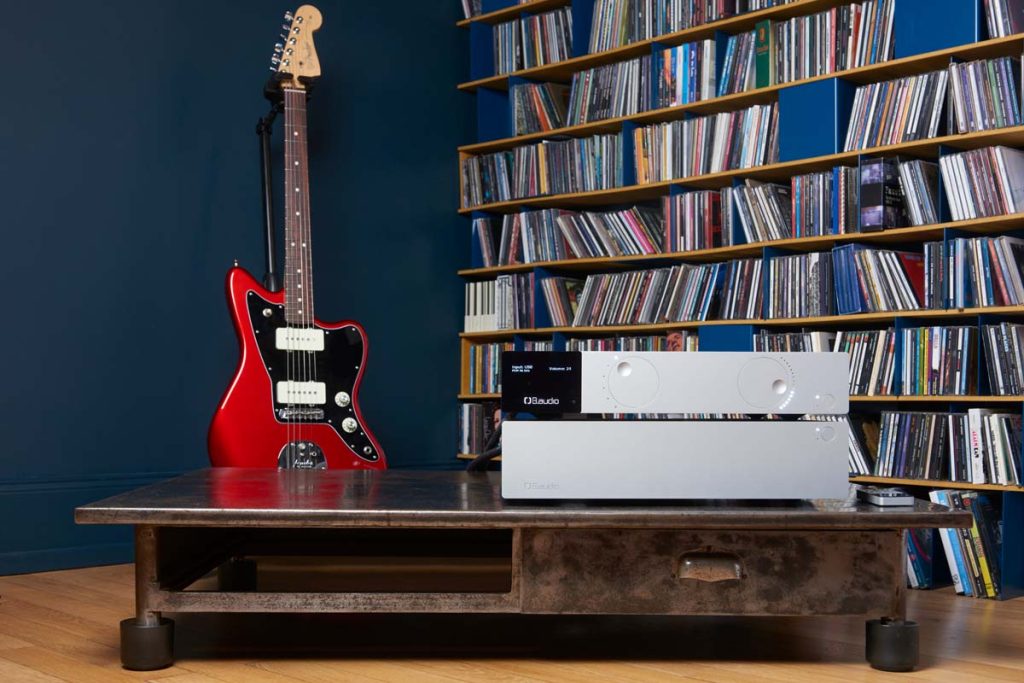 B.audio was created by a complementary family team of engineers whose professional experiences enabled to take a fresh look at the challenges of sound reproduction. Convinced that it was possible to go further by leveraging modern technologies, we used our expertise to create a first prototype. The feedback we received from worldclass audio professionals was such that we decided to create the company B AUDIO in 2016.
The B.audio team develops all the main components of the manufactured products in-house. Rigorously selected local suppliers carry out the production of electronic boards and cases in France. The final assembly takes place by hand in the company's workshops in Saint Hippolyte, in the heart of the Alsatian vineyard.
The stated retail price of the reviewed device is valid as of the time of the review and is subject to change.