Prog rock entails tempo changes, classical and jazz reminiscences, extensive instrumental parts and surprising instruments. Because all of this is hard to fit into a three-minute song, there is the long track.
A German version of the musical Hair premiered in Munich in 1968 (Haare). In one of the leading roles: the then 19-year-old LaDonna Gaines, who had come from the USA especially for this job. (Incidentally, Ron Williams and Su Kramer were also part of the premiere cast). (La)Donna Gaines' first single was logically "Wassermann", a German version of "Aquarius". Because she received further offers (for stage, film, music studio), the American stayed in Europe and married a Mr. Sommer here. She soon came into contact with keyboardist Giorgio Moroder and guitarist Pete Bellotte. The two worked on a new dance sound with lots of electronics in their Munich studio.
It was 1975 when the line "I'd love to love you" crossed Donna Summer's mind – inspired by the French erotic hit "Je t'aime". Moroder and Bellotte turned this line into a song – or rather an anti-song. Because "Love To Love You Baby" consists only of this short, continuous refrain, a few spoken words and some bits and pieces around it (funky guitar vamps, electric piano, synthesizer, bass, drums). The decisive factor was the eroticism – Donna Summer's breathing and moaning noises. She allegedly imagined herself to be Marilyn Monroe "acting" ecstasy in front of the camera. The three-minute recording was actually intended as a demo version. However, it was then released in a few countries – with moderate success.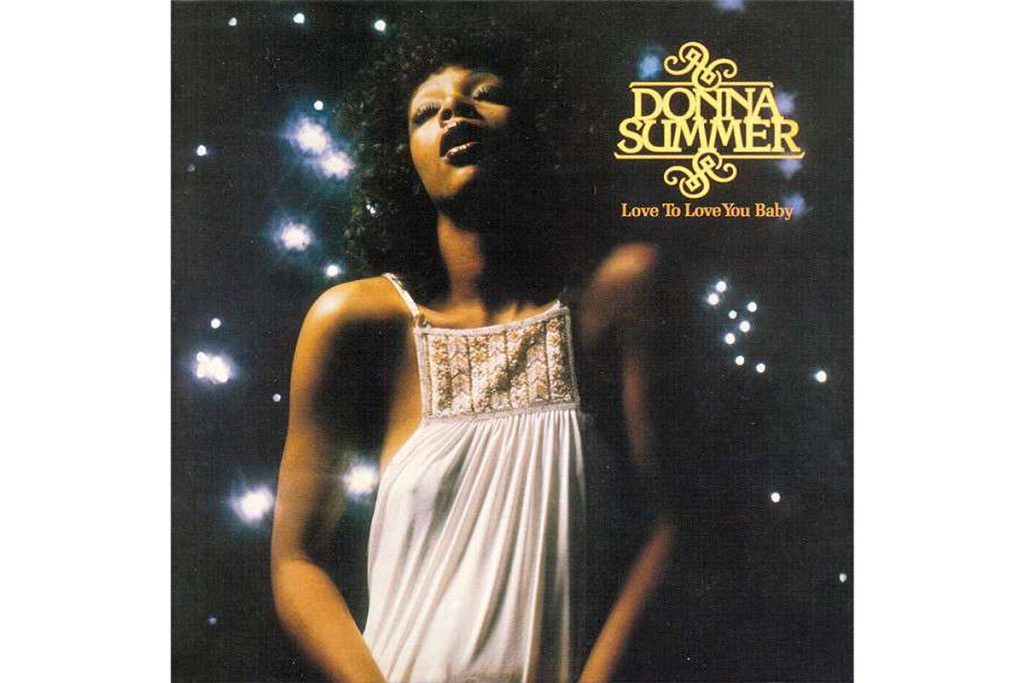 When Moroder was looking for an American license label for his song, he came across Neil Bogart (Casablanca Records). This producer was notorious for his wild sex and drug parties, in which he invested a fortune. "Love To Love You Baby" was so popular at these parties that Bogart suggested Moroder should make a long version of it. When Donna Summer heard about it, she was afraid she would have to write a lot of new lyrics. "Don't worry," said Moroder, "we'll improvise. Just make it sound sexy." Summer recounted: "We turned down the lights and lit some candles, and I made all these ooohs and aaahs to it." She was reportedly lying flat on the floor.
The long track (16:48) features new instrumental melodies and timbres (piano, synthetic flute, synthetic violins). The original song forms the beginning and end, albeit pimped up a little. When it fades out at 3:30 as usual, the electric bass figure surprisingly remains – the other instruments gradually join in. After an increase and a break (7:18), the voice also returns, and the climax (in every sense) follows in the next 90 seconds – the moaning increases to squealing and screaming. There is an interesting break (the beat stops) at 10:06: the synthesizer solos to a riff. And at 13:06 we hear the barely altered original song once again.
Donna Summer's progressive dance longtrack (the complete A-side of her second album) gave the starting signal for the disco wave and maxi single and later for house and drum'n'bass. However, some radio stations boycotted it because of its sexual connotations. The BBC counted 23 "orgasms" in the song.
Donna Summer – Love To Love You Baby on discogs.com
The stated retail price of the reviewed device is valid as of the time of the review and is subject to change.