Tiny Legs, Great Sound
Grimm Audio introduces LS1 Nano Legs – a perfect choice in applications where every square foot counts.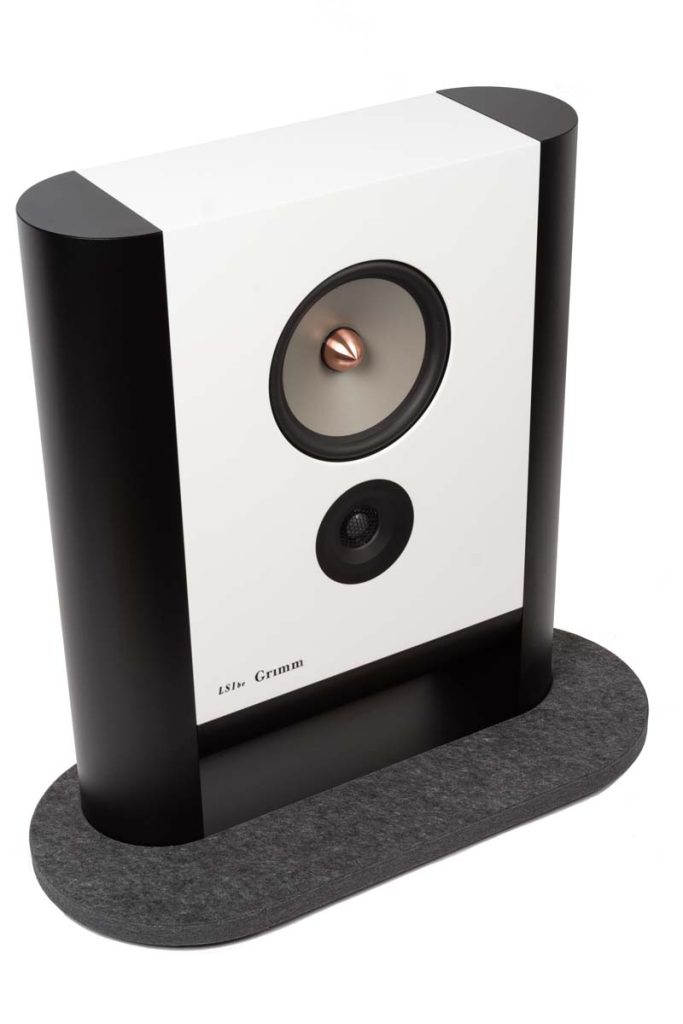 Grimm Audio introduces a new variant of the LS1 loudspeaker system: Nano Legs. With Nano Legs an LS1 can be placed on top of a side table or dresser. This is an advantage in for instance small rooms where every square meter counts. The acoustic properties of the LS1 make it function great in large rooms as well as small rooms. The choice of leg size gives the user plenty of flexibility with matching the speakers to the intended application.
The eye catcher of the LS1 Nano Legs edition is the 'Acoustic Mat' on top of the foot plate. Eelco Grimm, Creative Director of Grimm Audio, explains: "When placing a loudspeaker on a hard surface such as a side table, reflections occur that color the sound. The Acoustic Mat absorbs the reflection and keeps the sound clean from this discoloration". The Acoustic Mat comes in two sizes: standard and large. The picture shows the standard size.
Eelco Grimm adds: "The LS1 with Nano legs is a development based upon a 'special edition' LS1 we designed for the Concertgebouw Amsterdam studio. Speakers in this small control room need to be placed on top of a bass trap and the 'Nano Legs' version facilitated that."
At the High End Munich show, room E216 (Atrium 4.2), an LS1be Nano Legs version will be on stage as the center speaker in a 5 channel surround system. It demonstrates the new MU1 surround playback capabilities. And it marks the 10 years anniversary of the LS1…!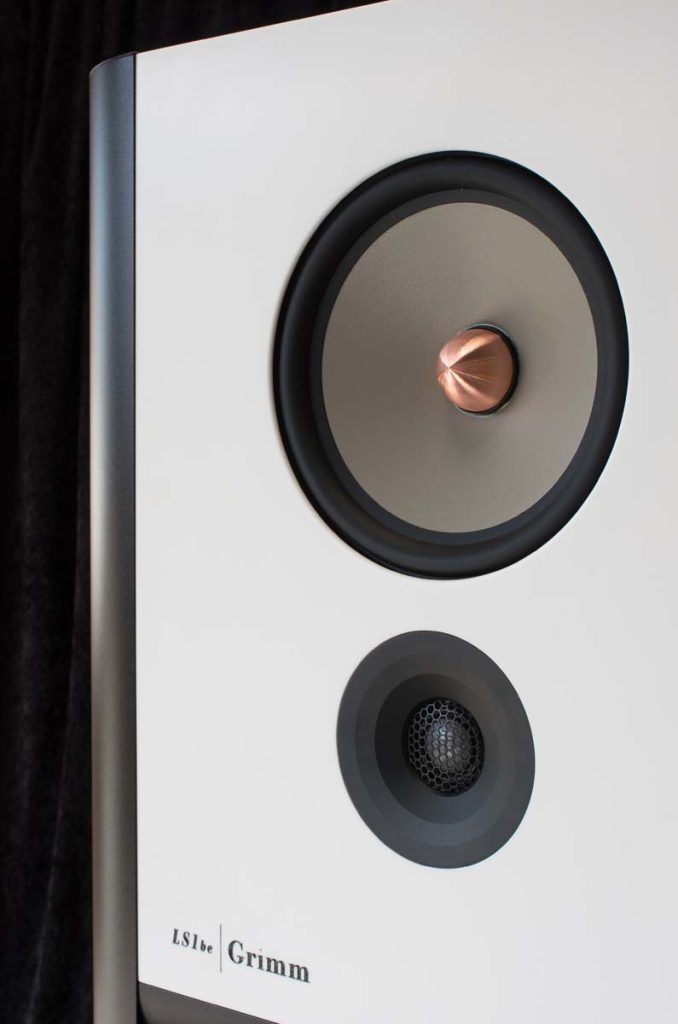 Availability and price
The Nano Legs version of the LS1 are available for the same price as the normal height and studio height versions.
For more information on the Grimm Audio LS1, visit www.grimmaudio.com
The stated retail price of the reviewed device is valid as of the time of the review and is subject to change.