Octave Records is proud to announce the release of a new album by composer, pianist and conductor Gustav Hoyer: Conversations. It's a collection of new works that blend classical music inspirations with contemporary influences.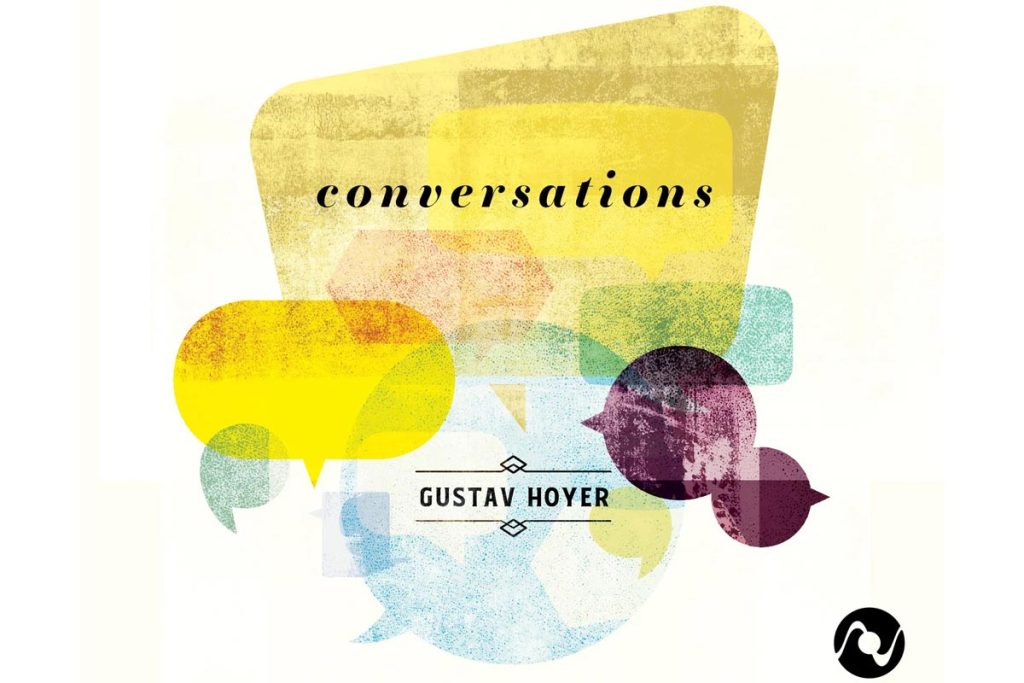 Gustav Hoyer has already written numerous albums and film scores prior to Conversations. He is also the founder of The Orchestra Unleashed, which combines orchestral and multimedia performances. Conversations features compositions that were written specifically for Octave Records. Hoyer teamed up with Octave because of their ability to present the musicians and performances with extraordinary sonic realism. "The spatiality of classical music is, I think, well-suited to the high-end audiophile listening experience," Hoyer noted. "I wrote music to try and create a really interesting sound field so that listeners could appreciate the physicality of the music-making and classical music."
The musicians include Gustav Hoyer and Benjamin Harding on piano, Julia Taylor and Joy Yamaguchi on violin, and Allyson Stibbards (viola), Sophie Stubbs (cello), Alisa Bruntz (flute) as well as Kwami Barnett (clarinet). The album was recorded using Octave Records' latest Pure DSD 256 process, featuring the Merging Technologies Pyramix recording system. Conversations conveys the tonal shadings, harmonic richness, and dynamic nuances of the music with remarkable realism and texture. The instruments are presented on an intimate yet spacious soundstage.
Hybrid SACD and digital download
Conversations was recorded by Paul McGowan and mixed by McGowan, Gustav Hoyer and Gabriel Hoyer, and mastered by Gus Skinas. The album features Octave's premium gold disc formulation. The disc is playable on any SACD, CD, DVD, or Blu-ray player. It also has a high-resolution DSD layer that is accessible by any SACD player or a PS Audio SACD transport. In addition, the master DSD and PCM files are available for purchase and download, including DSD 256, DSD 128, DSD 64, and DSDDirect Mastered 352.8 kHz/24-bit, 176.2 kHz/24-bit, 88.2 kHz/24-bit, and 44.1 kHz/24-bit PCM. (SRP: $19 – $39, depending on format.)
The album opens with the four-part Conversations suite for piano and string quartet, in tribute to the classical tradition of having four movements in a symphony. The bracing "…a note on parchment…" is followed by the playful "…a daguerreotype of a rainy afternoon…," the dreamlike and almost wistful "a father's wristwatch…," and the energetic ensemble playing and harmonic movement of "…a tattered facemask…." The solo piano piece "Sonatina" and piano and clarinet duo "Ballade" showcase Hoyer's sensitive yet incisive touch, and the way his melodies organically unfold. The music becomes more deeply involving with each listen. As Gustav Hoyer points out, "There's a lot of musical conversation going on. The main melody is your main character. But there are layers of supporting characters that are having conversations with each other."
The stated retail price of the reviewed device is valid as of the time of the review and is subject to change.