Artistry, Theory and Practice all under one Roof
Bitter disappointment may not appear to be a great starting point, but for Dieter Molitor it was just the spark needed to kick off his company Live Act Audio.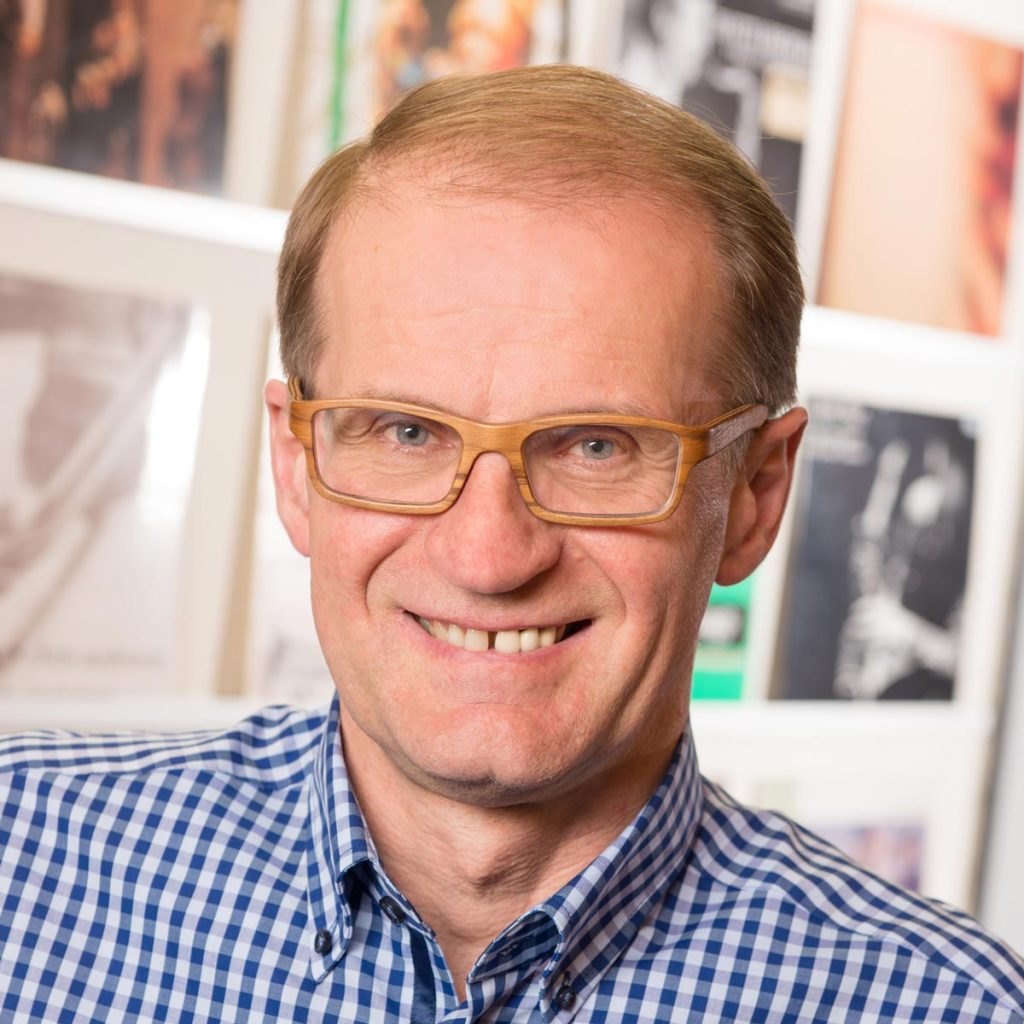 The way we deal with the things that happen to us in life will often depend on how we see them. Many experiences that initially infuriate us turn out, in hindsight, to be a blessing in disguise. Take what happened to Dieter Molitor, for instance – he spent years waiting for an expensive loudspeaker to be delivered, only to be bitterly disappointed. But at the end of this experience he not only found his dream speaker, but even set up his own high-end manufacturing company.
When Dieter Molitor placed an order for a coaxial speaker in 2012, which would spark the idea for him to set up his own loudspeaker brand three years later, he was actually winding down towards early retirement. After more than 25 years as the co-owner of one of Germany's largest bike stores, he was more than ready to stop working and concentrate primarily on his passion for music and all things hi-fi. Yet, six months later he sold his share in MHW Bike House in Schwäbisch Hall and moved with his wife to Sonthofen in the Allgäu where he immediately set up the company MHW Audio. Initially for Molitor this was just a continuation of the hi-fi studio that he had previously been running alongside his cycling business. In addition to various brands of vinyl cleaning machines, turntables, amplifiers and headphones which Molitor showcased and sold in his living room, in-house produced loudspeakers were soon added to the range of products for sale both in the showroom and online.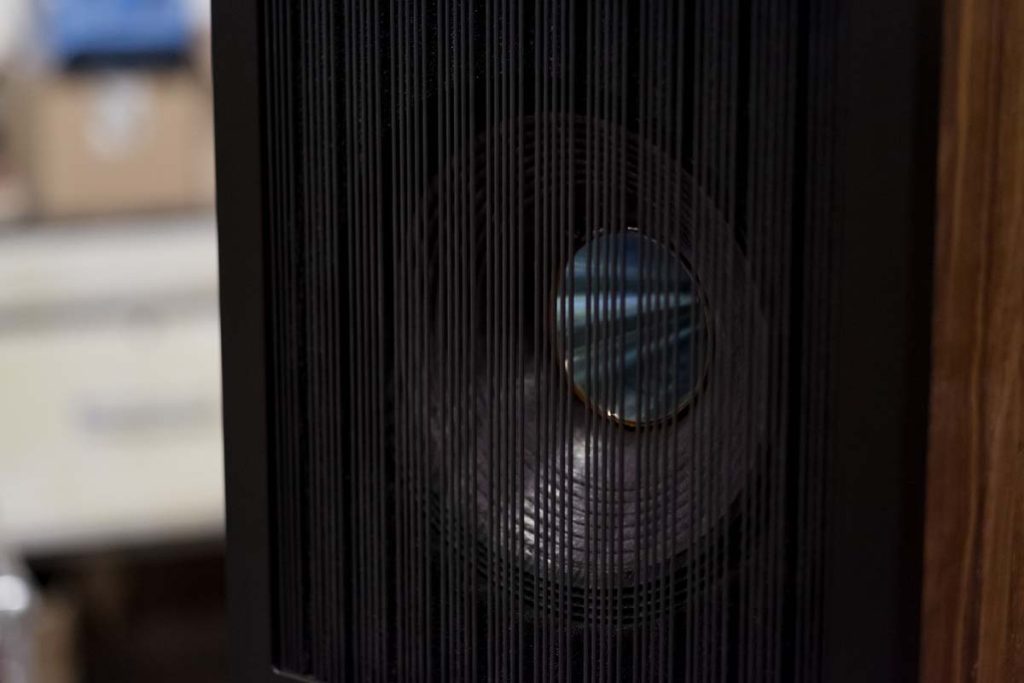 Dieter Molitor was born in 1957 in Stuttgart but was brought up in Schwäbisch Hall and was crazy about music from a very young age. It was in 1976, during an apprenticeship as part of his training to become an industrial business manager, that he got his first taste of the hi-fi industry. Despite the fact that he had become fascinated with the world of audio technology, he decided to forge a career in the industry of his other great passion, cycling. Over the decades that followed, Molitor built himself a top-class, high-end system but never seemed to be able to find any speakers that truly wowed him. In 2012, he thought that he had finally found what he was looking for when a company whose electronic components he was very keen on presented him with the EUR 120,000 loudspeakers he had ordered seven long years ago. However, the first listening session left him once again feeling totally deflated. In his frustration, Molitor explained to loudspeaker developer Jürgen Schön, whom he had known for many years, that this just felt like déjà vu all over again. After Schön had explained to him in a matter of minutes exactly what the cause of his dissatisfaction was and how a loudspeaker that would meet all his expectations would have to be designed, Molitor commissioned him there and then to develop the best loudspeaker that he could design. Five months later, Schön had finished a prototype based on which the overjoyed Molitor immediately ordered five more pairs which he was then able to sell in next to no time.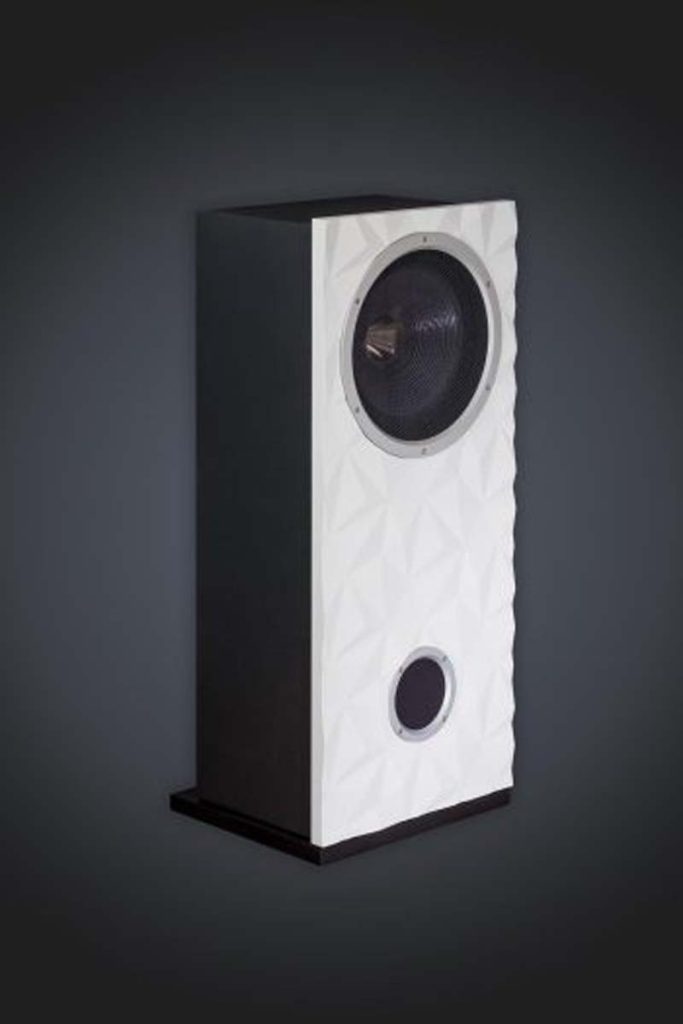 One of Molitor's first customers was entrepreneur Markus Reitz, who was so bowled over by the loudspeakers that he immediately ordered the larger model which was still at the planning stage and for which there wasn't even a prototype yet, and in 2015 he decided to found Live Act Audio GmbH together with Molitor to manufacture and sell the speakers. Although unbeknown to him, Mark Knopfler had a hand in the naming of the company: at one of the former Dire Straits front man's concerts, Molitor instinctively thought to himself that he should aim to reproduce music in living rooms exactly as it comes across during a live concert. Whilst Molitor was primarily in charge of communications, Reitz, who was born in 1960 in Markdorf near Lake Constance, not only contributed his business experience to ensure that the fledgling company had a professional approach but also made good use of his expertise as a timber engineer for the construction of the loudspeaker housings. Even Jürgen Schön, who had previously worked as a freelancer primarily in the professional audio sector, joined the Live Act Audio team at the end of 2015. Qualified designer Alexander Marcu is responsible for the visual design of the speakers, and even created the company logo, the stylized representation of a coaxial chassis.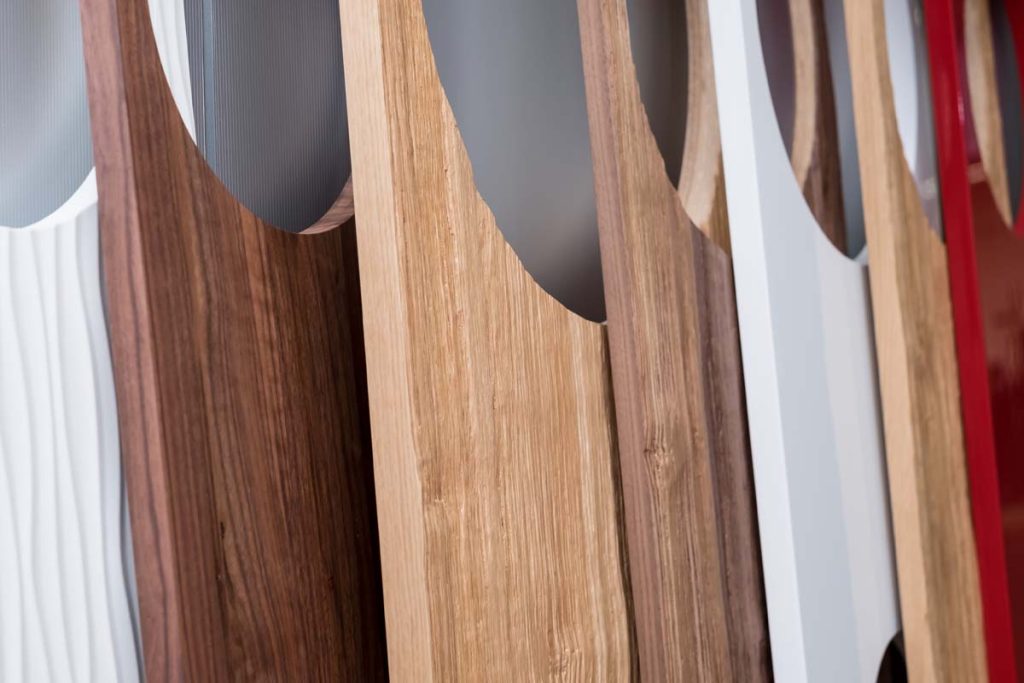 According to the Live Act Audio bosses, the coaxial principle is the optimum solution for achieving as authentic a spatial sound as possible as the various different frequency components can only be emitted with perfect timing with a point-source loudspeaker. Also, according to Molitor, when the various parameters relating to the design of the loudspeakers were set, maximum vivaciousness and emotionality were favored over purely theoretical ideal values — after all, music playback doesn't benefit from a speaker that demonstrates impeccable frequency response but exudes a sense of stuffiness and boredom that fills the listening room. Live Act Series now includes the two product lines Emotion Line, with four two­way systems consisting of bass and mid-range tweeter, and Reference Line, with three three-way systems consisting of bass, bass mid-range and mid-range tweeter. The Reference Line models also have additional basses and bass reflex openings; the 312 and 512 models can be equipped with an active crossover. Domes with beryllium diaphragms are used for the mid-range tweeters which, according to Molitor, ensure extremely impressive dynamics and liveliness mainly on account of their high resilience and sound conduction speed and produce a very solid sound profile thanks to their extraordinary dimensions. From 2018 onwards, the passive models should be delivered with active analog bass equalization as standard, with which the low-frequency range can be adjusted to the space in question and personal preferences.
The company currently has five in­house employees and a handful of freelancers working for it. Production is carried out at a carpentry workshop in Schwäbisch Hall. Schön, Reitz and Molitor are responsible for the time-consuming assembly work which on average takes three days per individual speaker. The company owners even regularly transport the products to the customers themselves, which can often be back-breaking work when you consider the long drives involved and the fact that the speakers weigh in excess of 100 kilos when you include the packaging. On such occasions, Dieter Molitor will often remember the motto printed on a greetings card that a friend of his gave him when he opened his cycling business: "Per aspera ad astra" which means "Through hardships to the stars". As such, remarkable parallels can be drawn between the two seemingly very different worlds of cycling and hi-fi.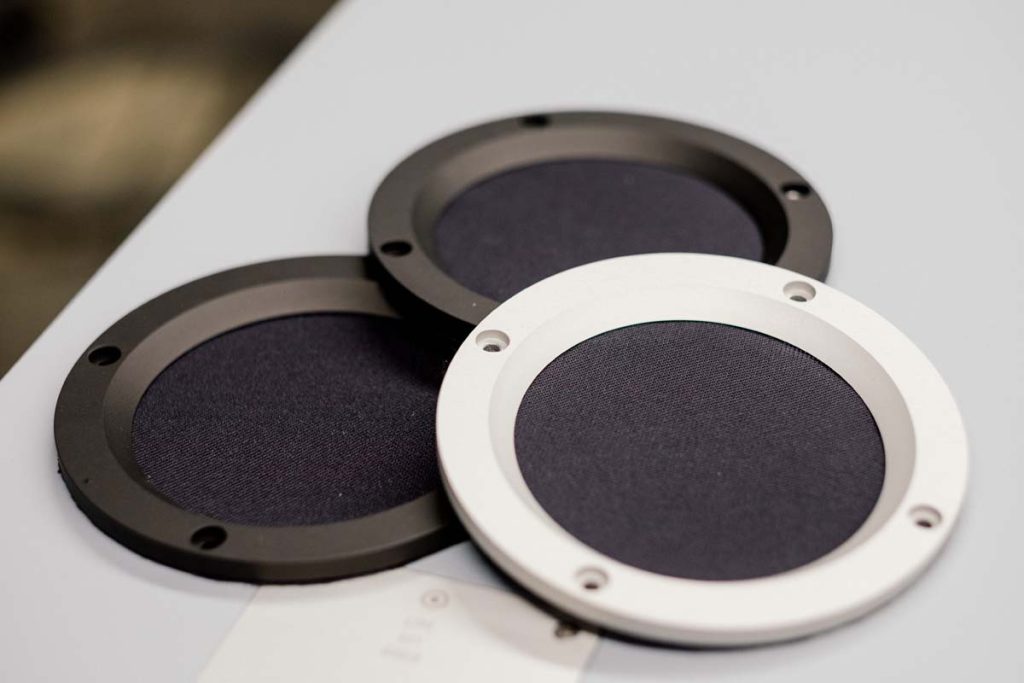 ---
Volume up or down? A very quick interview with Dieter Molitor (D.M.) and Markus Reitz (M. R.), Owners of Live Act Audio, where we wanted them to respond as fast as possible.
Volume up or down? – D. M.: Up. | M. R.: Both.
Analog or digital? – D. M.: Analog. | M. R.: Both.
Tube or transistor? – D. M.: Tube. | M. R.: Both.
Vinyl or download? – D. M. and M. R.: Vinyl.
Cross-country run or gym? – D. M. and M. R.: Cross-country run.
Trends or tradition? – D. M. and M. R.: Tradition.
Tea or coffee? – D. M. and M. R.: Coffee.
Salad or steak? – D. M.: Salad. | M. R.: Steak.
Wine or beer? – D. M.: Both. | M. R.: Beer.
Mountains or the sea? – D. M.: Mountains. | M. R.: Both.
Book or screen? – D. M. and M. R.: Music!
Jazz club or opera house? – D. M. and M. R.: Jazz club.
Bach or Beatles? – D. M.: Beatles. | M. R.: Both.
Wagner or Wacken? – D. M. and M. R.: Wacken.
Stand-by or plug out? – D. M.: Plug out. | M. R.: Stand-by.
---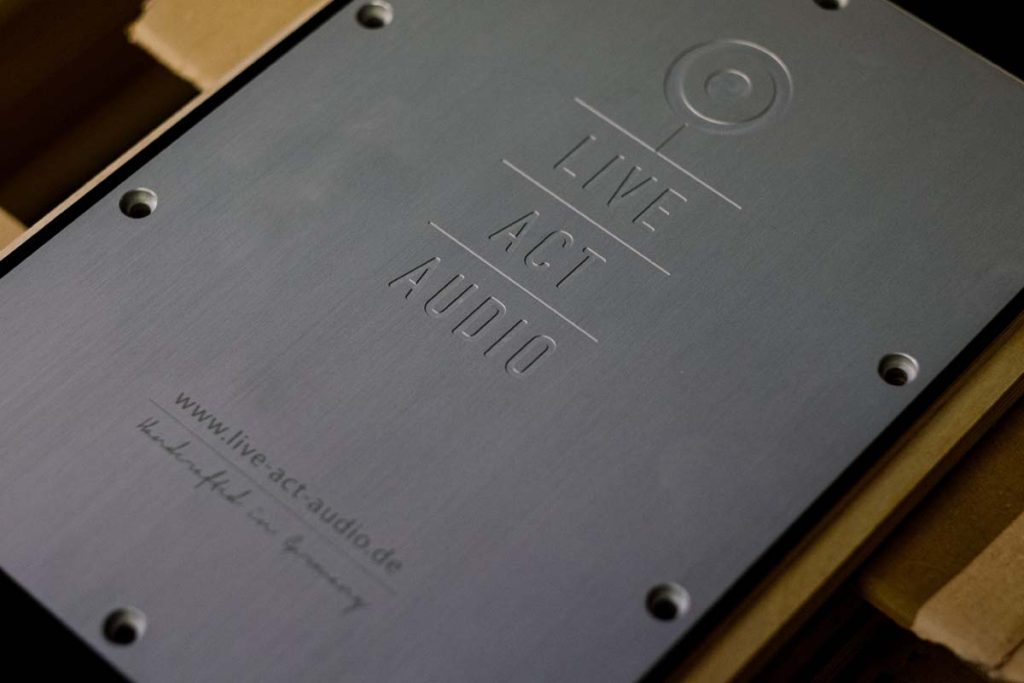 Live Act Audio GmbH
Burgsiedlung 1
87527 Sonthofen
Germany
Phone: +49 8321 6078900
The stated retail price of the reviewed device is valid as of the time of the review and is subject to change.