McIntosh and Sonus faber are set to world debut innovative new products at ISE 2023.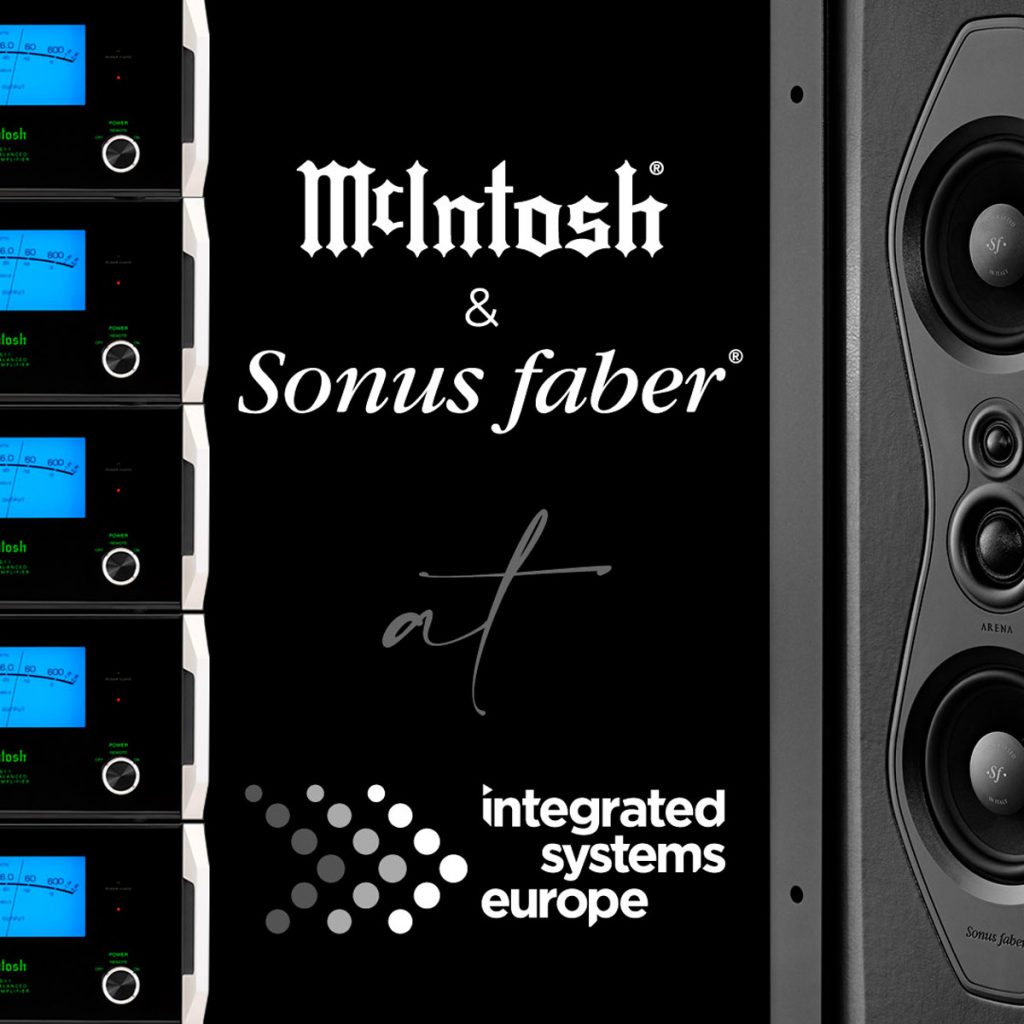 The two iconic Brands are to showcase their premium CI offerings, and entertain attendees with a show-stopping McIntosh/Sonus faber home theatre system that promises to be the star of this year's show. You'll find McIntosh and Sonus faber at the stands 2C220/2D200. The two giants of high-performance audio will each introduce a world-debut product at ISE, in addition to showcasing a truly world-class McIntosh/Sonus faber home entertainment system that perfectly highlights the natural synergy between the two iconic brands.
Details of both new products will be unveiled on the first day of the show, 31 January. McIntosh will be unveiling an exciting new home theatre product, offering unrivalled power and performance, class-leading build standards, plus McIntosh's legendary sound quality. Italy's Sonus faber will be world-debuting a brand new loudspeaker at the show, the first of its kind in the company's 40-year history. The new speaker echoes Sonus faber's established design philosophy, with organic shapes, distinctive aesthetics and premium sound quality.
Showstopping Home Theatre System
The McIntosh Group will also be demonstrating a showstopping 7.4.4 home theatre system that offers showgoers a breathtaking, immersive experience, drawing on McIntosh and Sonus faber's decades of audio engineering expertise. The design goal of the luxury home theatre set-up was to not only meet, but outperform strict CI standards, while showcasing the premium quality and timeless aesthetic appeal of the two giants of high-performance audio.
The McIntosh/Sonus faber system coming in at around 400,000 Euros will also combine premium partnering devices, such as Sony's VPL-GTZ380 laser projector, for an unforgettable visual experience.
In keeping with the sprit of ISE 2023, Sonus faber's highly versatile in- and on-wall Palladio Level 5 and Palladio Level 6 loudspeaker ranges will also be available, plus the recently introduced (September 2022) flagship Arena range of custom installation speakers.
Arena will be making its European debut at the event, following the CEDIA Expo world debut in September 2022, where the range won prestigious CEDIA Best of Show awards.
Find McIntosh and Sonus faber at ISE 2023: Booths 2C220 and 2D200
The stated retail price of the reviewed device is valid as of the time of the review and is subject to change.