Introducing the Musical Fidelity M3x DAC: An Affordable High-End DAC for Discerning Audiophiles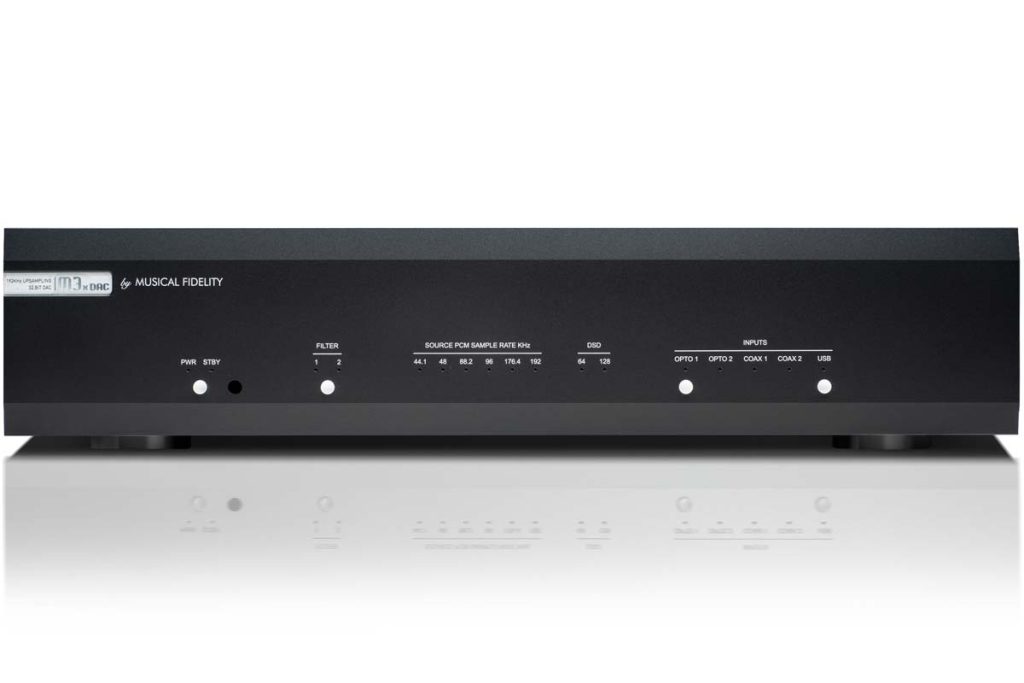 Musical Fidelity, renowned for their exceptional audio products, is proud to unveil their latest offering, the M3x DAC. Designed and crafted in Europe, this budget-friendly DAC caters to the high-end customer seeking uncompromising audio quality without breaking the bank.
Following the success of their flagship M6x DAC, Musical Fidelity presents the M3x DAC, a compact 43cm chassis housing a cutting-edge Burr Brown PCM 1795 and SRC 4392 sampling rate converter. With all PCM signals upsampled to an impressive 24-bit/192 kHz, the M3x DAC ensures a pristine, low-distortion playback experience.
One notable feature of the M3x DAC is its dual outputs—both the RCA and balanced XLR outputs are equipped with their own output buffers. These output stages deliver exceptional audio quality, characterized by ultra-low noise, substantial output voltage, and high current drive. The result is a remarkably low distortion sound reproduction with a broad gain bandwidth and lightning-fast slew rate.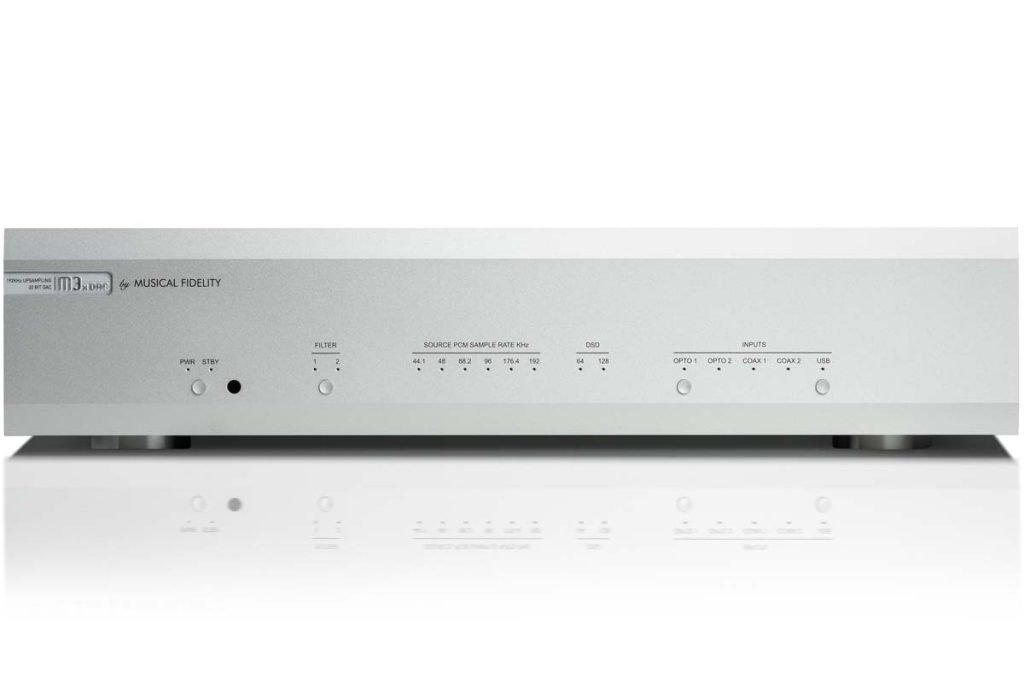 Step One: Silence
Incorporating the Super Silent Power Transformers, the M3x DAC effectively eliminates interferences and transformer hum. The industrial-grade power sockets, along with an EMI filter and DC blocker, significantly reduce electromagnetic radiation, ensuring an incredibly low noise floor.
Circuits on Another Level—Musical Fidelity has always been committed to the highest standards in circuit board design and layout. Each design is meticulously tailored to the application, guaranteeing both accurate measurements and an extraordinary listening experience. The M3x DAC strives to create a captivating, holographic musical journey within the comfort of your home.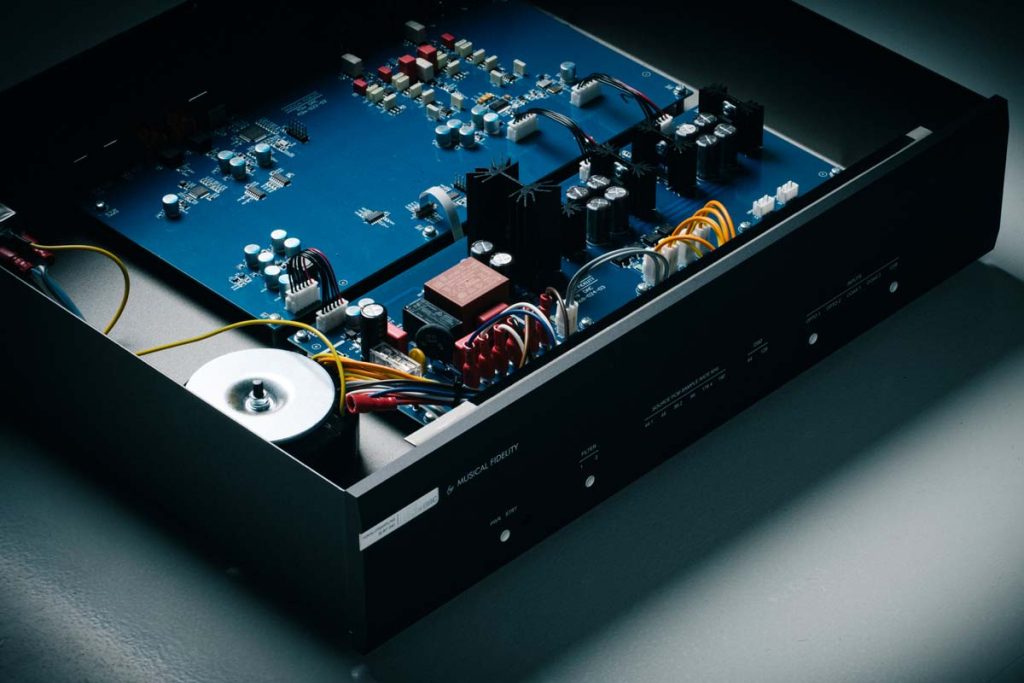 Sensible Beauty
The M3x DAC's solid casework not only enhances its aesthetic appeal but also provides uncompromising rigidity. This design not only pleases the eye but also shields the delicate circuitry from external electromagnetic fields, preserving the audio quality.
Musical Enjoyment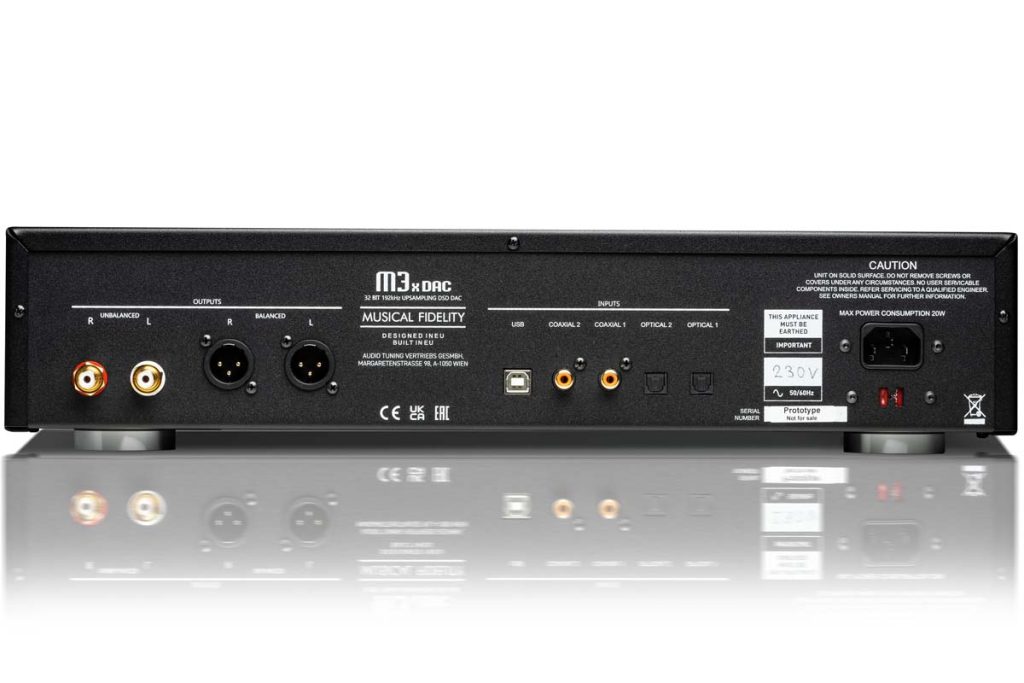 With the M3x DAC, listeners can immerse themselves in the music without technical distractions. Simply unpack the component, connect it, and experience the immediate musical integration. Revel in sweet, grainless treble harmonizing with a bottomless, visceral, and dynamically rich low-end, creating an audio experience that truly captivates the senses.
The Musical Fidelity M3x DAC exemplifies the brand's dedication to crafting exceptional audio equipment that is accessible to all music enthusiasts. With its impressive features, meticulous design, and affordable pricing, the M3x DAC invites audiophiles to rediscover their favorite artists with unparalleled clarity and emotion.
For more information and to explore the Musical Fidelity product lineup, please visit www.musicalfidelity.com.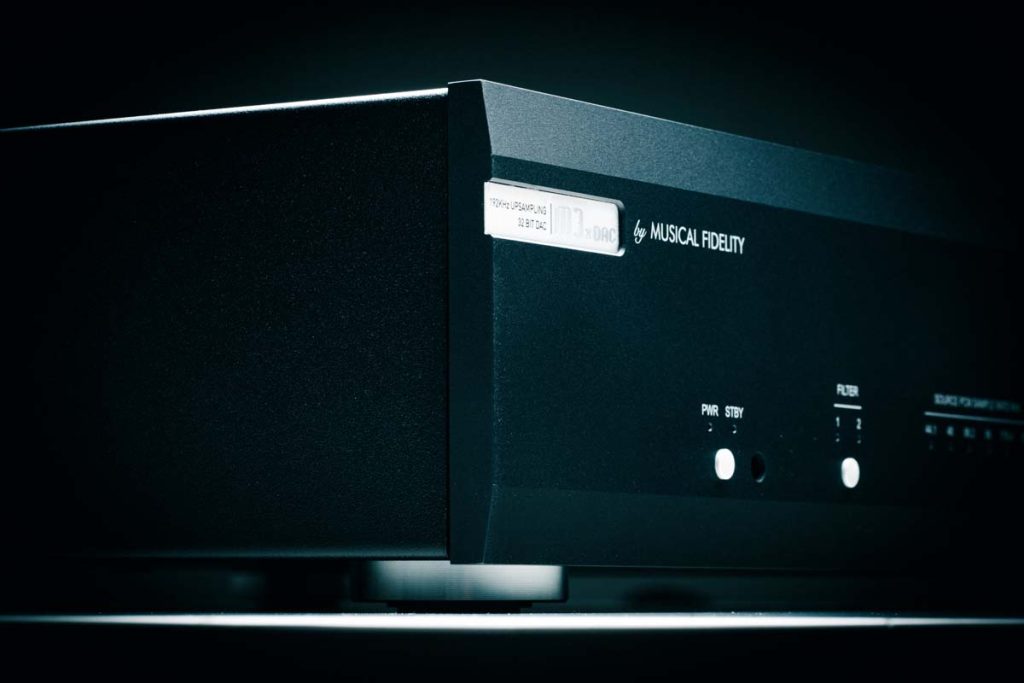 Features
DAC
DAC Chip: PCM1795
Sample rate converter: SRC4392
Total correlated jitter: < 48 picoseconds peak to peak
Linearity: < 0,2dB down to -100dB
Frequency response: -0,2dB at 20Hz, 0,1dB at 20kHz; 1,5dB at 70kHz
Channel separation: < -115dB 10kHz @ 0dBFS
Signal to noise: >107dB "A"- wtd 1kHz @ 0dBFS
Total harmonic distortion: < 0,005% at 1kHz @ 0dBFS
Digital Inputs
2x Coax, up to 24bit 192kHz (stereo PCM)
2x Optical, up to 24bit 192kHz (stereo PCM)
1x USB Audio Class 2.0, 'USB B'; up to 32 bit 192kHz (stereo PCM), DSD 256 (stereo DoP and native)
Analogue Outputs
1 pair line level RCA fix/var @ 2V RMS at 0dBFS
1 pair line level XLR fix/var @ 4V RMS at 0dBFS
Output impedance: < 50 ohms General Information
Dimensions (WxHxD): 440 x 100 x 363mm
Main voltages: 230V/115V Internally set or 100V optional
Max. Consumption: 15W, <0.5W in standby
Weight: 6.8kg
The stated retail price of the reviewed device is valid as of the time of the review and is subject to change.