Bring Bluetooth to your classic stereo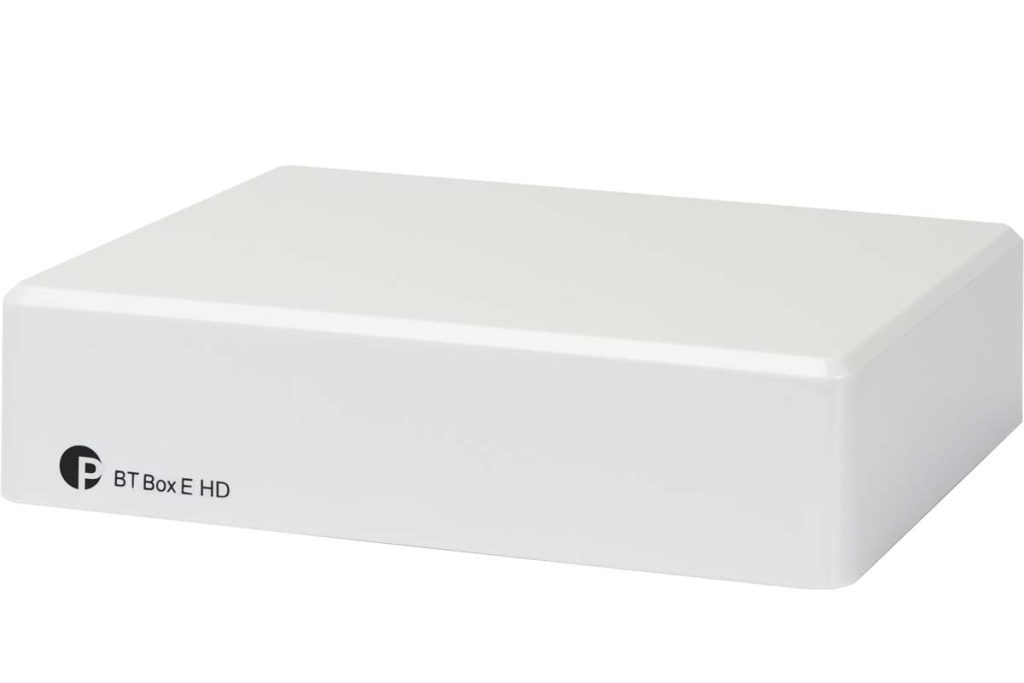 Many people have grown attached to their trusty hi-fi system that works perfectly fine and don't want to start all over again choosing an entire setup because of some technological feature that might turn out to be a fad. While Pro-Ject doesn't think Bluetooth is just a trend, they also can't think of an easier and more efficient way of adding wireless connectivity to your good old amp or receiver. The Pro-Ject BT Box E HD offers the highest level of Bluetooth transmission available so you can enjoy convenience without sacrificing quality.
Pro-Ject BT Box E HD – the key to hi-fi Bluetooth connectivity
Get connected and stay connected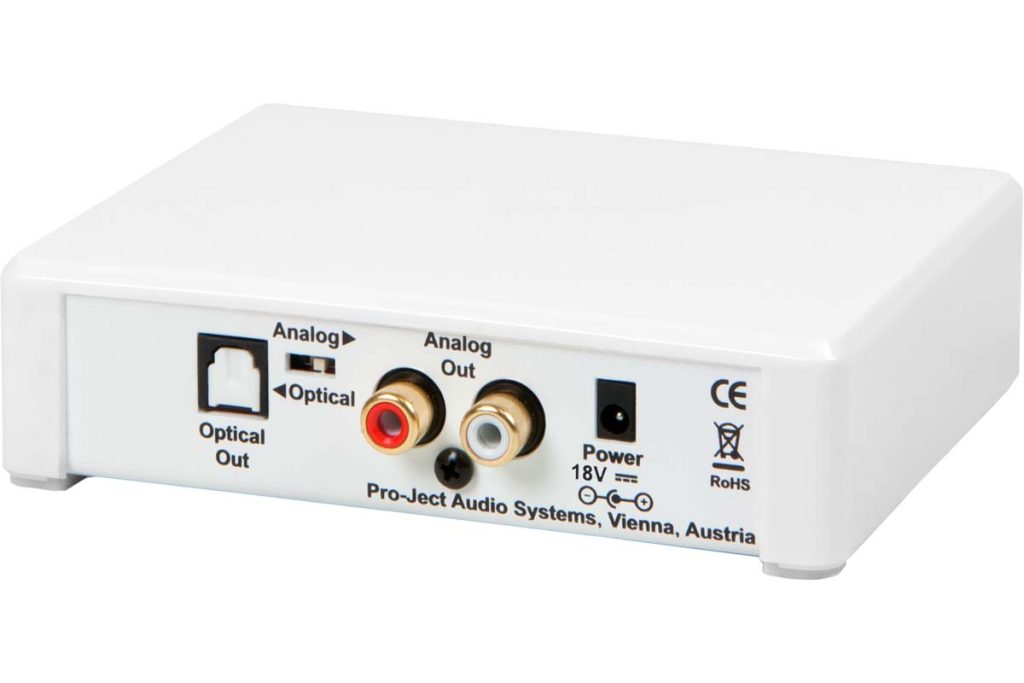 Pairing any device to the BT Box E HD is quick and easy, and each connection works reliably within a radius of up to 10 metres (when in direct sight). There is also an internal memory for up to 8 different wireless devices so that the whole family can easily stream their own content. Using latest technologies like Bluetooth 5.0 and aptX-HD for elevating your mobile Bluetooth listening to true Hi-Fi stereo levels. Increased Bluetooth 5.0 range and transmission bandwidth of the new and advanced aptX-HD codec offers crisp, detailed, dynamic sound at all times, even if the Bluetooth connection quality momentarily drops.
Theres music in the air
Modern computers, laptops and smartphones are able to receive and playback music. The BT Box E HD can pick up that signal and play your favorite tunes through your good old stereo in full range hifi quality. Enjoy the limitless musical archives online –surf and hunt for those hidden gems. Then channel them through your stereo thanks to the BT Box E HD.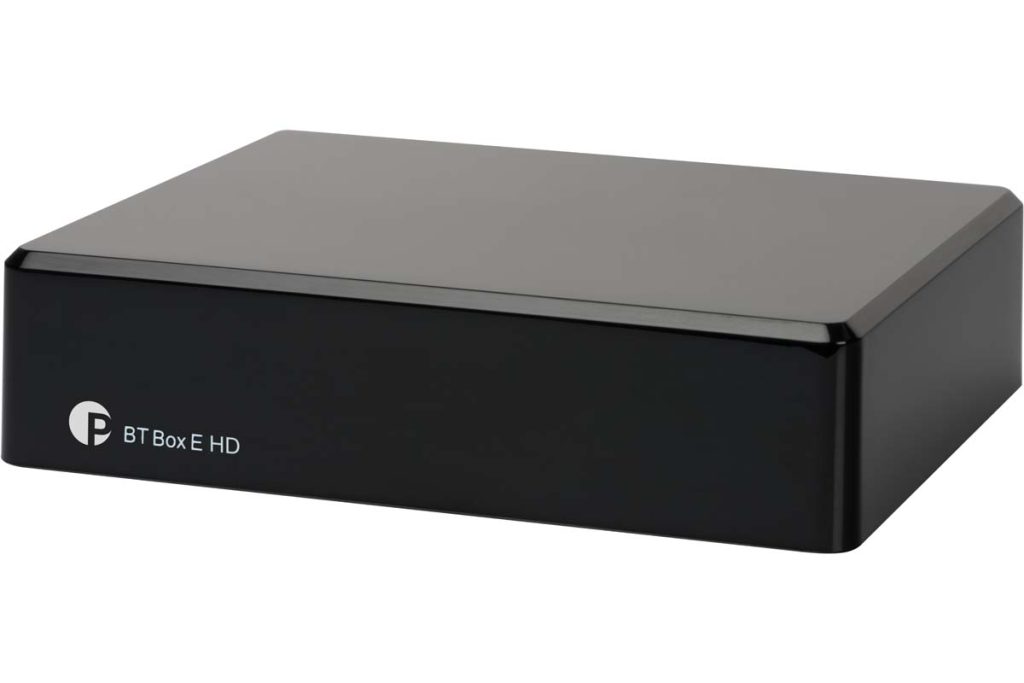 Key features
NEW Wireless music streaming in high definition
NEW BT 5.0 + aptX and aptX HD
Easy to install and use
Fast auto pairing (3 to 5 seconds)
Up to 8 different BT sources are memorized
Works within a range of approximately 10 meters
RCA analogue and Toslink digital outputs (switchable)
Outboard power supply included
Black or White casing
Availability and Price
The BT Box E HD is available at Pro-Ject dealers in September 2022 for a MSRP of 149 € (incl. VAT).
The stated retail price of the reviewed device is valid as of the time of the review and is subject to change.