Pro-Ject has unveiled its latest offerings that promise to redefine the art of sound reproduction. The newly introduced EVO and EVO Premium tonearm ranges are set to captivate audiophiles and turntable enthusiasts worldwide.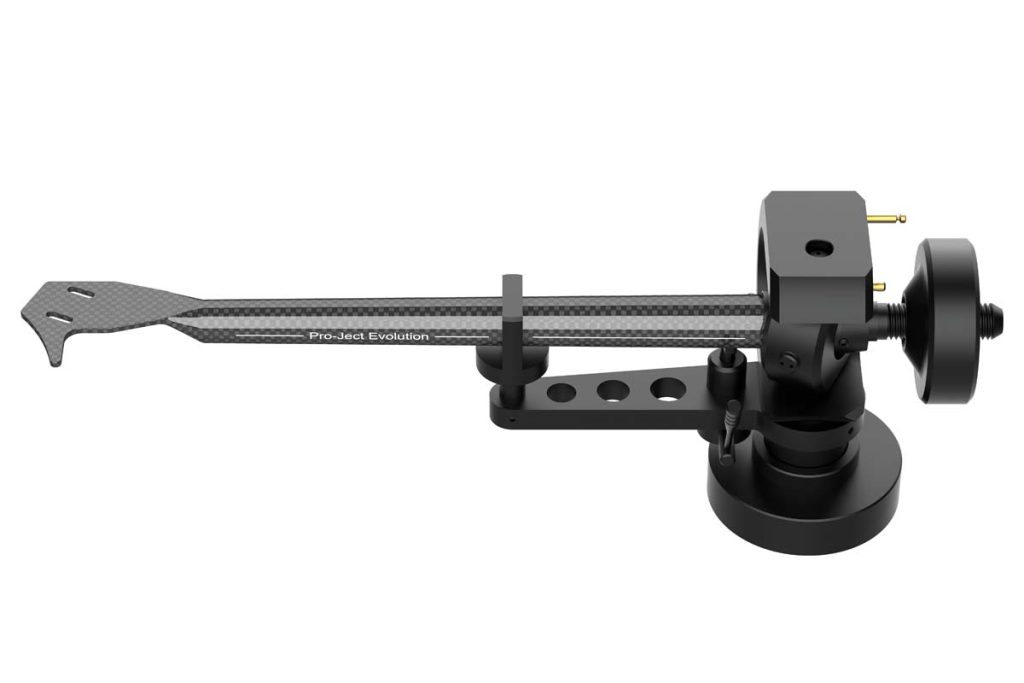 With a staggering array of 24 different tonearms to choose from, the Pro-Ject EVO series presents a level of versatility unparalleled in the market. These top-quality tonearms feature two distinct quality level bearing blocks, two shapes, three lengths, and two finishes, ensuring that every customer can find the perfect match for their specific needs.
Pro-Ject understands that the tonearm is a critical component in turntable performance. It not only influences but also defines the audio experience. To achieve the desired sound quality, Pro-Ject embarked on an extensive journey, conducting meticulous listening tests with various bearing types, tonearm materials, and cartridge combinations.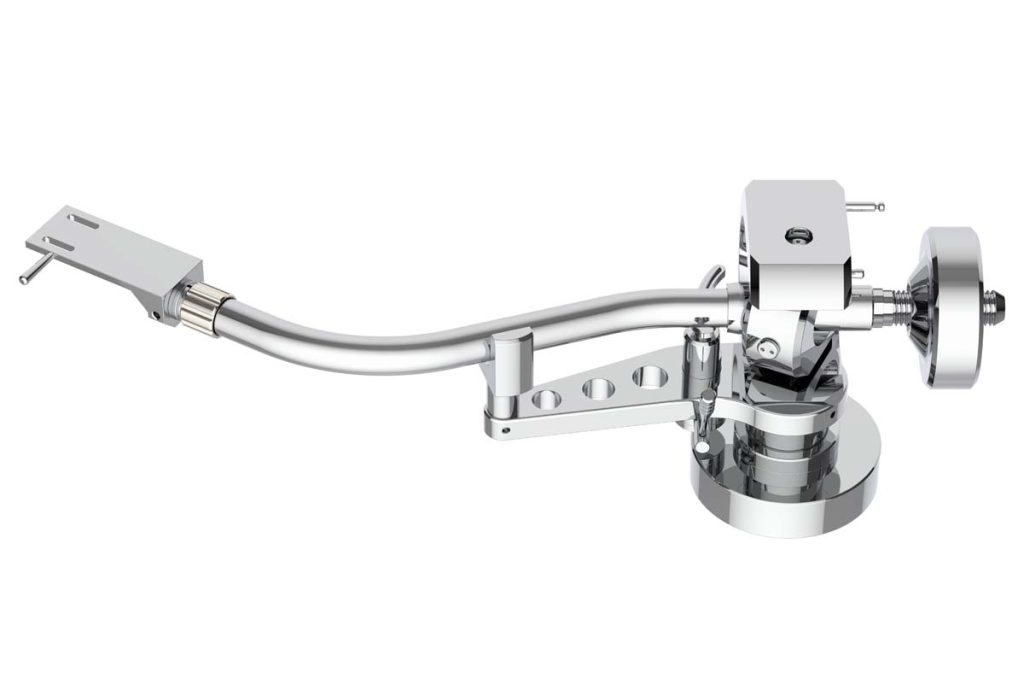 Solid Research Foundation
Drawing from over three decades of expertise in tonearm design, Pro-Ject has conducted comprehensive research, involving close to 50 cartridges of different types and technologies. Ten key insights emerged from this research:
Damped counterweights and super high mass-bearing gimbals dampen resonances.
A conical tonearm tube design channels resonances to the bearing block and reduces moving mass.
Single-piece tonearm tubes enhance stiffness and mass at the end of the tonearm, thus improving sound transparency.
Precise tonearm and cartridge matching is critical for clean tracking and accurate bass reproduction.
High effective mass tonearms are needed for low compliance cartridges.
The use of high-purity conductors improves signal quality.
High mass flange design provides secure tonearm attachment.
A massive tonearm holder reduces overall resonances.
An assortment of counterweights is necessary for proper cartridge balance and stability.
Precision arm manufacturing is only possible with diamond knife machinery for extremely tight tolerances.
The culmination of this research is the new EVO range. The result is a comprehensive selection of tonearms with varying effective mass and material options to suit different cartridges. These tonearms are available in 9″, 10″, and 12″ lengths, with standard black and hand-polished silver finishes. Premium versions boast stainless steel bearing blocks, silver tonearm wiring, and enhanced bearing block and counterweight designs, making the EVO series the most complete tonearm range on the market.
Successful Template
The EVO series builds upon the success of the earlier EVOLUTION tonearm series, incorporating the innovative super high mass gimbals with an ultra-low friction 4-point Swiss-made bearing assembly. This 4-pinpoint cardan bearing design ensures stability and low friction, delivering a captivating soundstage and precise tracking.
Pro-Ject caters to both medium and low-compliance cartridge users, offering options such as the EVO CC full carbon arm, carbon-aluminium, and aluminium S-shape arms. Additionally, detachable headshells allow users to experiment with different cartridges and headshell materials, influencing the total effective mass and resonance frequency.
Differentiating between the standard and premium versions of the EVO series lies in the finer details that align with the ten key insights:
Higher gimbal mass with stainless steel.
Carbon-aluminium tonearm tube for better damping and effective mass.
Pure silver inner wiring.
Enhanced counterweight stability.
Increased mass in the inner gimbal.
Selected main ABEC 7 Swiss bearings for ultra-low friction.
Despite these technical differences, both versions deliver a sonically identical experience.
Pro-Ject offers the EVO tonearms in two cosmetic variations: simple matte paint or a high-gloss hand-polished finish. While these options do not affect sound quality, the high-gloss version is priced higher due to the labor-intensive hand-polishing process, which takes 6-8 hours per arm.
Availability and Price
The EVO tonearms are available now, with prices ranging from €799 to €1799 (incl. VAT) for the standard series and €1399 to €2399 (incl. VAT) for the premium series, depending on length, finish, and shape. These tonearms will be available as part of new Pro-Ject turntables from the X8 series onwards and the RPM 5 Carbon series upwards. Pro-Ject is also offering extensive upgrade and trade-in options to facilitate an effortless transition for enthusiasts.
The stated retail price of the reviewed device is valid as of the time of the review and is subject to change.