The 50th edition of the renowned Umbria Jazz festival is currently underway in Perugia, Italy, captivating audiences from July 7th to July 16th. Celebrating its milestone anniversary, Umbria Jazz (UJ50), a global reference in the industry, has joined forces with SlowSound to introduce the world of high-end audio and recorded music playback to its loyal fanbase.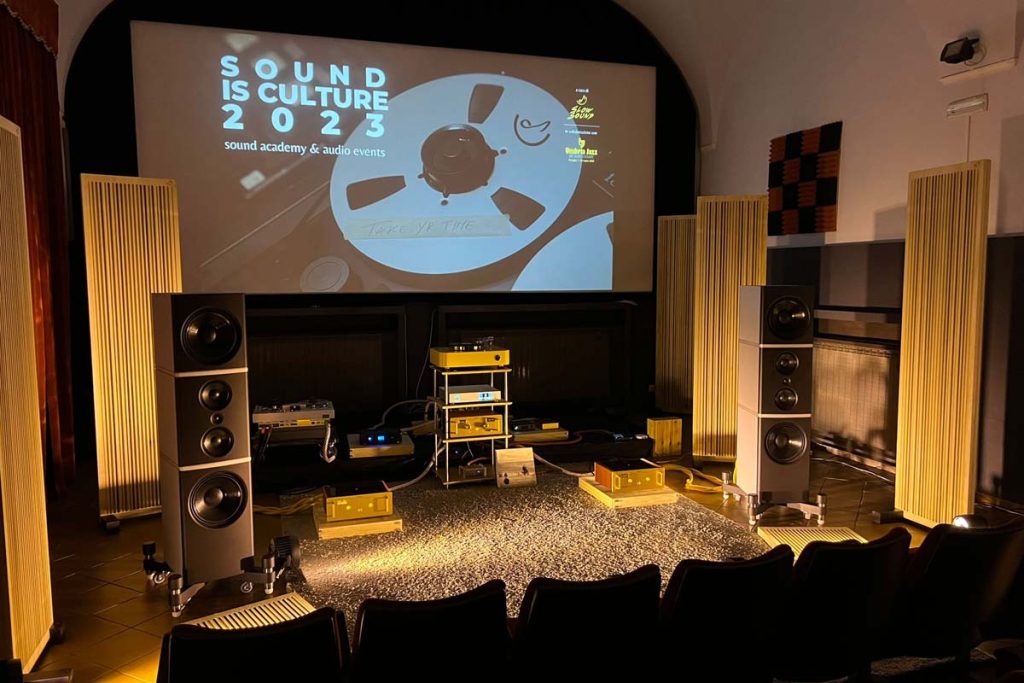 Against the backdrop of historic buildings and meticulously crafted stages, over half a million music and sound enthusiasts will indulge in a truly immersive and magical atmosphere. The collaboration with SlowSound presents a surprise for Umbria Jazz fans, granting them access to explore high-end brands and systems that enable them to relive the emotive experiences of live concerts in the comfort of their own homes.
Umbria Jazz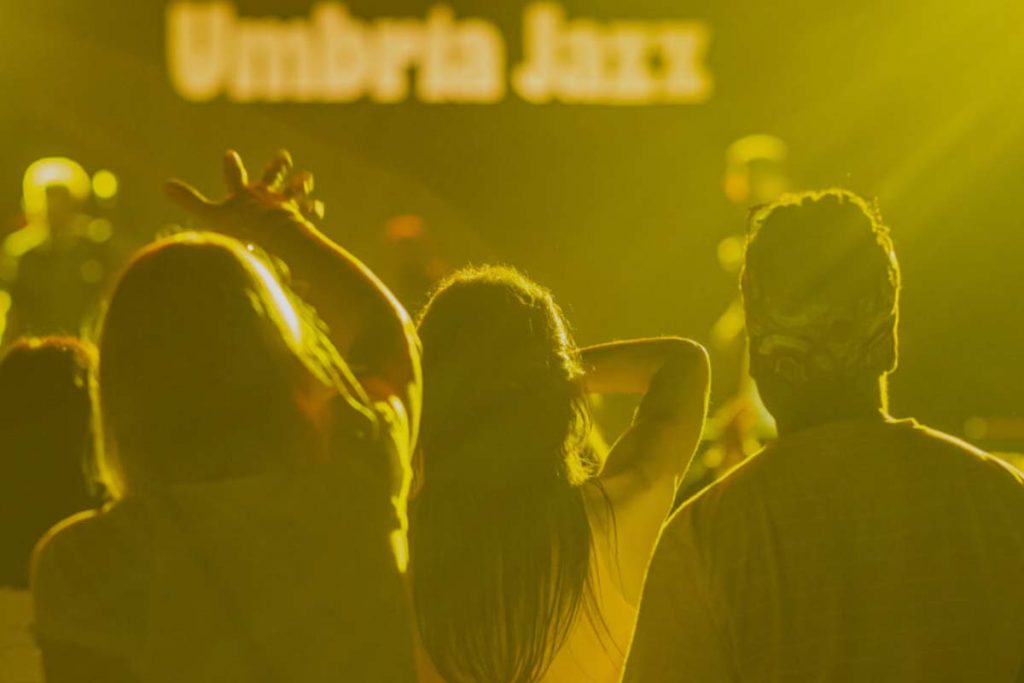 Umbria Jazz, an iconic festival renowned for its cross-cultural experiences, has left an indelible mark on the history of jazz in Italy and across the globe. For half a century, it has continuously pushed boundaries, embracing diverse musical tastes while maintaining an unrivaled level of entertainment.
The festival traces its origins back to the birth of the Hot Club Perugia, which emerged from conversations between jazz enthusiasts in the early 1950s. Inspired by the success of the Hot Club, Umbria Jazz was founded in 1973 by Carlo Pagnotta, who still serves as its artistic director. Over the years, Umbria Jazz has evolved, overcoming challenges with unwavering passion and adapting its approach to link a global vision with the promotion of the beloved Umbria region.
UJ's storied history is marked by unforgettable performances from legendary artists such as Louis Armstrong, Chet Baker, Miles Davis, Stan Getz, and many more. The festival has fostered encounters between different music styles, bringing together artists like Sting and Gil Evans, João Gilberto, Dizzy Gillespie, and Quincy Jones. From Caetano Veloso to Santana, Eric Clapton to Lady Gaga, Umbria Jazz has consistently delivered monumental and diverse musical experiences.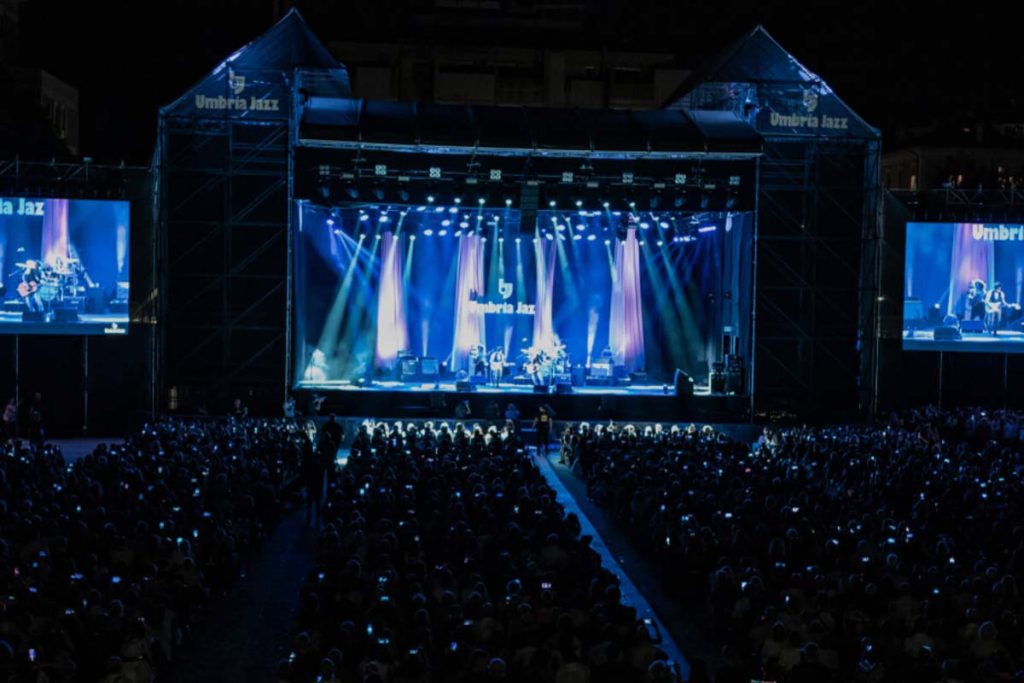 SlowSound
SlowSound, founded in 2015 by Maestro Igor Fiorini, is a movement dedicated to promoting mindful listening and recognizing sound as a vital part of culture. With his extensive experience as a Sound Producer, Fiorini aims to cultivate a conscious appreciation and deep connection with sound.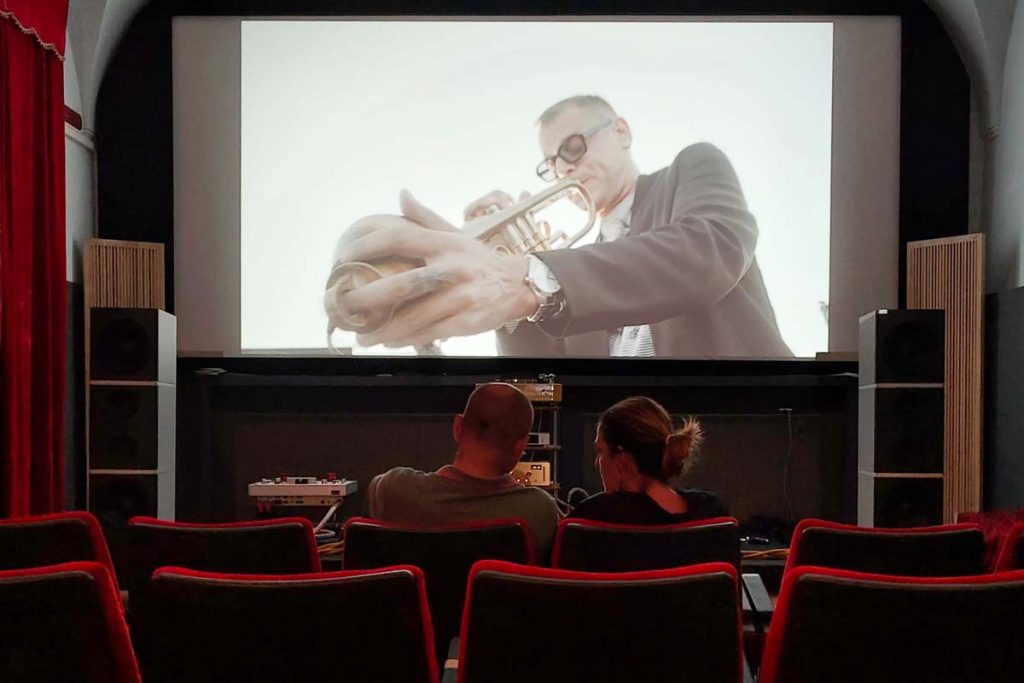 The collaboration between Umbria Jazz and SlowSound at UJ50 is a testament to the festival's commitment to innovation and enrichment. By incorporating high-end audio and recorded music playback, attendees will have the extraordinary opportunity to delve into an enhanced sonic journey, creating a lasting impact on their auditory experiences.
Umbria Jazz 50, in partnership with SlowSound, invites music enthusiasts to embark on an extraordinary celebration of culture, music, and sound. As the festival continues to captivate audiences, it reaffirms its status as a pioneering force in the world of jazz festivals, setting new standards for immersive and transcendent musical encounters.
The stated retail price of the reviewed device is valid as of the time of the review and is subject to change.