Jazz is like a dense forest, where it s easy to overlook something important. Hans Jürgen Schaal points out a few highlights of jazz history we may have missed. Up now: Stan Getz and the Oscar Peterson Trio
Before the piano trio we are familiar with today (piano with double bass and drums) became the norm, pianists often teamed up in a different formation with double bass and rhythm guitar. Nat King Cole frequently played piano in such a formation, and Art Tatum for a while, along with Ahmad Jamal, the early Ray Charles and the great Oscar Peterson. In 1957, Peterson's drummerless trio was a nostalgic throwback to the days when small experimental swing bands played in cozy clubs. At the same time, however, it showed where the future lay: in the 70s, chamber jazz without a drummer came back into fashion—in the innovative duos and trios of the ECM artists, for example.
Herein lies the particular charm of this album: the soaring timelessness of a small band without a drummer. And Stan Getz's saxophone sound has a soaring quality as well, totally disembodied, floating and soft-toned — you can even hear the sound of the larger keys closing. His saxophone glides through the choruses as if it had lost all contact with the ground, in an irresistible and overwhelming wind of rhythm. Getz couldn't have found any better companions to fly with: Oscar Peterson on piano, Ray Brown on double bass, Herb Ellis on guitar — all first-class artists in their own right.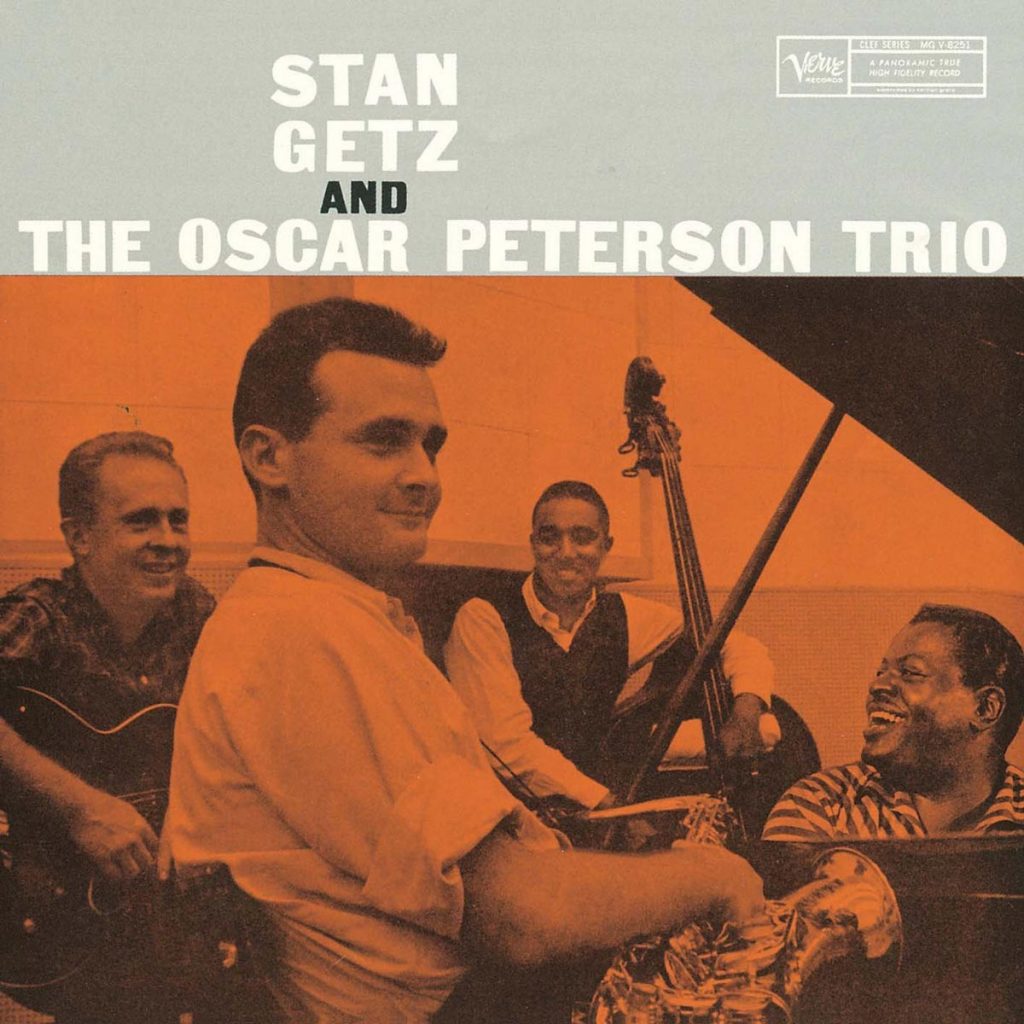 The notes whizz by in the fast passages and swirl weightlessly in the slow pieces. But there's a light and natural mood to everything, occasionally with an elegance reminiscent of gypsy swing. This was the sound of chamber jazz in 1957 — detached yet sophisticated, with old virtues but seeking new challenges. Brilliant pianist that he was, Oscar Peterson naturally sets off a few sensational keyboard fireworks. But he also steps back from time to time and lets the others shine in unaccustomed duo and trio passages. And then there's the blues, in two different tempos. Getz rarely played as vigorously as on this album, but coupled with this disembodied sound — an almost surreal contrast! Of all the records Stan Getz made in the 1950s, this is the most sprightly, the most ethereal, the most elegant. And definitely the finest.
The stated retail price of the reviewed device is valid as of the time of the review and is subject to change.