Jazz is like a dense forest where it's easy to overlook something important. Hans Jürgen Schaal points out a few highlights of jazz history we may have missed.
Everyone knows the album Kind Of Blue by the Miles Davis sextet, one of the most successful records in jazz history. Only a few weeks earlier, these recordings of the same band were made – but in a quintet, namely without Miles himself. Officially, Cannonball Adderley was the bandleader, but in fact he shared this task equally with John Coltrane, the other saxophonist in the group. They contributed three pieces each, including one ballad feature two each name, with the sax partner sitting out. Side A of the LP is Adderley's side, side B is Coltrane's. As Miles Davis once wrote. "In 1959 we had three leaders in the band."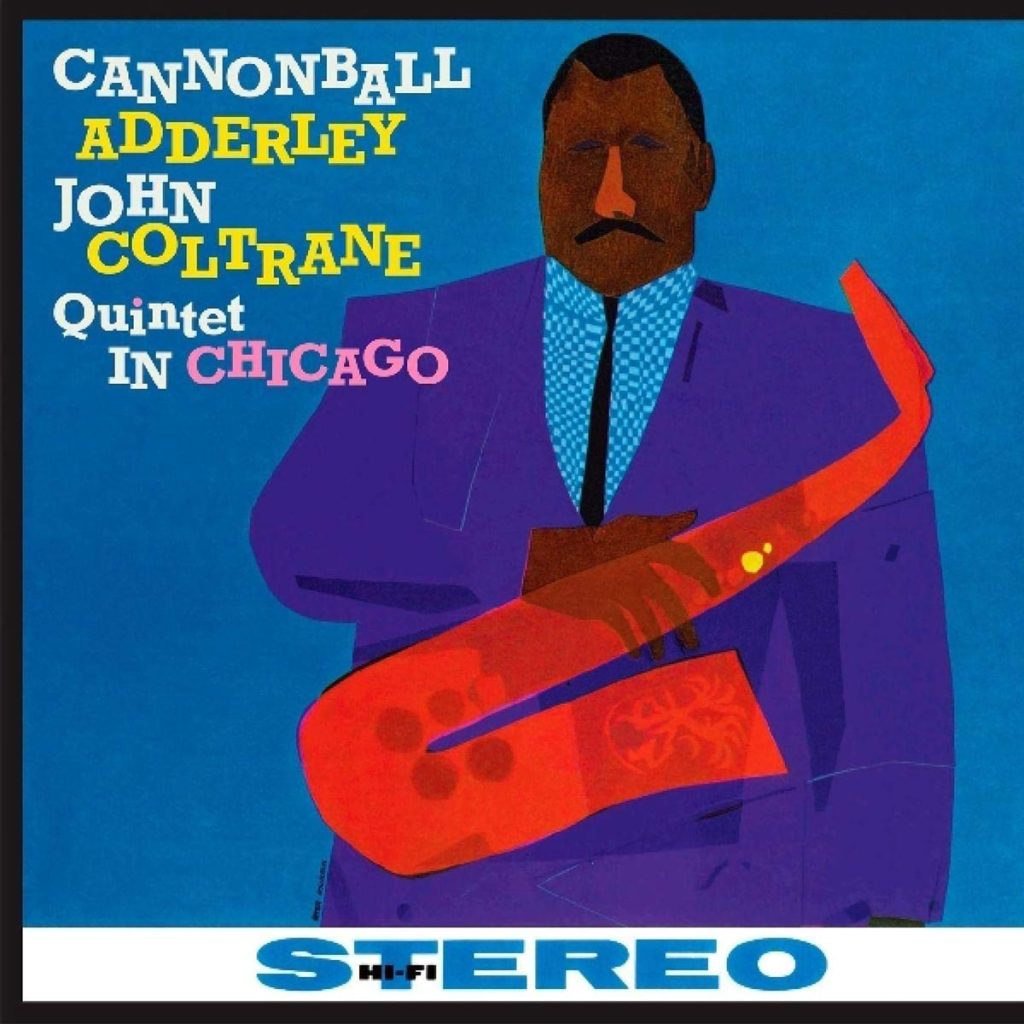 The tunes chosen by Adderley have the more "traditional" feel. "Limehouse Blues," a song from 1922 (!), sounds unusually fast played in saxophone unison. In the sentimental Southern ballad "Stars Fell On Alabama," Adderley lets his alto sax "sing" heavenly. Finally, his original "Wabash," presumably inspired by the song "Wabash Cannonball" (1929), has the feel of an American folk anthem. Contrast this with Coltrane's compositions "Grand Central" and "The Sleeper" – bold modal inventions with amazingly sophisticated arrangements. As his ballad feature, Coltrane chose "You're A Weaver Of Dreams," an artful, seldom-heard Victor Young song from 1951. The arrangements and original compositions are said to have been completed only in the studio. Six striking pieces.
Adderley and Coltrane also offer an exciting contrast as soloists. Adderley, on alto sax, is an explosive bop virtuoso like Charlie Parker, but with a penchant for a heavy, soulful groove. Coltrane, on tenor saxophone, on the other hand, is in transition from harmonic rummager to modal ecstatic. Interestingly, however, one senses the mutual imprint of both virtuosos; after all, they played together almost daily in Miles' band at the time. Adderley even recognized a convergence in sound: "Trane had an extremely light, flowing sound back then, and my alto sound had always been influenced by the tenor, so it was rather weighty. So sometimes it was hard to tell where one instrument stopped playing and the other started. It could sound like one cohesive phrase."
Let's not forget, though, that the rhythm section also forms a vital part of the album's outstanding quality. The trio of Wynton Kelly (piano), Paul Chambers (bass) and Jimmy Cobb (drums) had developed a special kind of chemistry at the time. They remained Miles Davis' regular accompanists until 1963, after which they were to move on as the Wynton Kelly Trio – before Chambers fell ill with tuberculosis in 1968. On Kind Of Blue, this grandiose threesome can unfortunately only be heard in a single track. And Adderley and Coltrane, two of the most important saxophonists in jazz history, play like sleepwalkers throughout on Kind Of Blue. On Quintet In Chicago, however, they are wide awake.
The stated retail price of the reviewed device is valid as of the time of the review and is subject to change.