Aka Moon is a jazz trio that has been around for over 30 years now and can be considered an institution in their native country Belgium.
The band's name refers to the ensemble's original source of inspiration, the free-flowing polyphonic music of the Ba'Aka, a pygmy people. Fabrizio Cassol (saxophone), Michel Hatzigeorgiou (electric bass) and Stéphane Galland (drums) have dipped their independent musical concept into many a sound bath over the years – with Indian or African guest musicians, with jazz soloists such as Benoît Delbecq, Marc Ducret, Robin Eubanks, David Gilmore, Vladimir Karparov, Magic Malik or Nelson Veras, also with DJs or the Ictus Ensemble. Stylistically, the music of Aka Moon ventures sometimes in the direction of Cuba, Arabia or Balkans, then again in the direction of electronics, classical music or electric guitars. Their current album (the 24th) once again involves a multitude of guests (14 in total).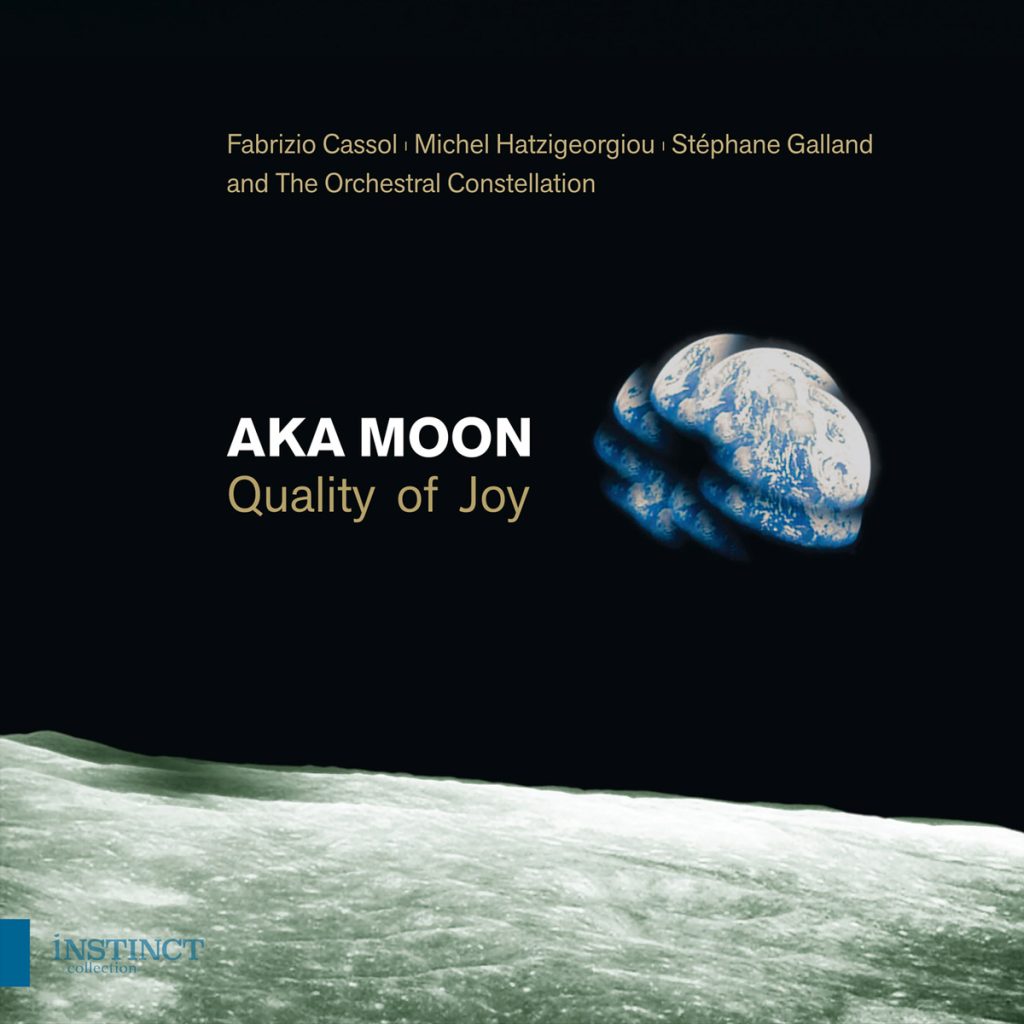 This "Orchestral Constellation" includes trumpeter Amir ElSaffar, electric guitarist Miles Okazaki, trombonist Michel Massot and accordionist João Barradas. The seven pieces (all by Cassol) ingeniously layer diverse rhythmic and tonal (including microtonal) progressions – from high and low brass, electric guitar, cello, accordion, keyboards and, of course, the core trio Aka Moon. Quality Of Joy is a futuristic fusion-jazz concoction, rhythmically gripping, metrically flexible, sonically multifaceted. World-Fusion-Harmolodics.
Label: Outhere Music
Format: CD
Find Aka Moon – Quality of Joy on the Outhere Music website
The stated retail price of the reviewed device is valid as of the time of the review and is subject to change.