Album Copycats: Miles, Miles and Geils: Covering normally refers to songs being performed by other artists, but actual album covers attract their share of impersonators, too. The covered cover: Is it a witty reference, respectful homage or parody? Or is there a deeper meaning behind it?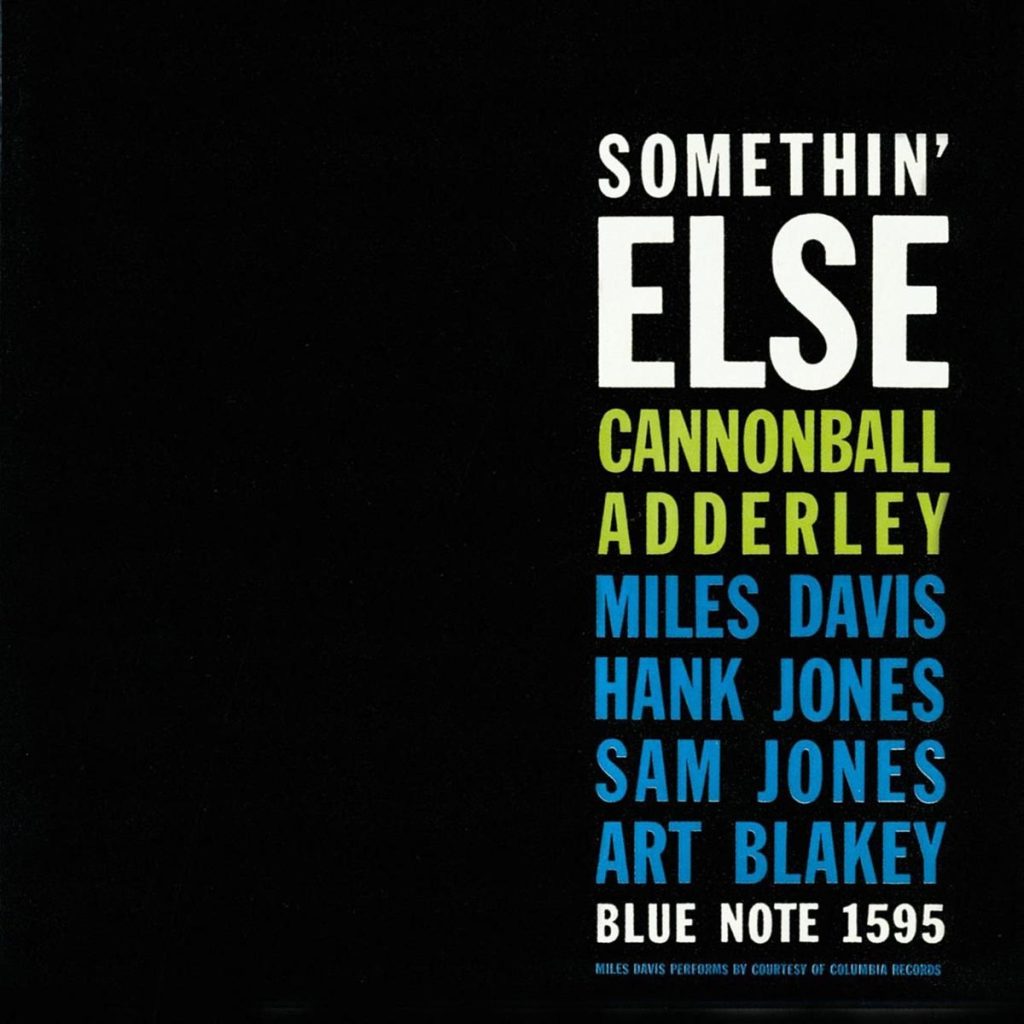 The New York advertising graphic designer John Hermansader also used to design vinyl covers every so often, for example for the jazz label Blue Note. He would usually place large letters at the top and small pictures of musicians underneath. At some point along the way, he passed this work on to an employee named Reid Miles. His first projects for Blue Note were the sleeves for some 12-inch reissues, among them the red and the yellow Monk album (Genius Of Modern Music). Reid Miles (1927–1993) became the label's go-to graphic designer, and for 15 years he designed almost every Blue Note cover, creating iconic pieces of commercial art in the process. Even when he moved to Esquire magazine and subsequently to other employers, he continued to execute the Blue Note covers on the side — for $50 each. Miles was actually no jazz fan though. He very seldom listened to the recordings and relied on the eulogistic music descriptions of producer Alfred Lion for the cover designs. He swapped the Blue Note vinyls in second-hand stores for classical LPs. The eye-catching power of the legendary Blue Note covers typically stems from the interplay between typography and photography.
Sometimes, photos served as just small components of the design, and sometimes Miles didn't use any photos at all. However, a large black area was rarely used — probably because it was used for the album Somethin' Else. And the album title wasn't at all misleading: This record really was something else and became somewhat of a turning point in Cannonball Adderley's music career, which had begun three years earlier in a rather spontaneous and random manner, incidentally. Adderley had traveled to New York in 1955 only to enroll for graduate studies as he was rather happy with his job as a music teacher in balmy Florida. Legend has it that on his very first evening in New York, he headed out to the jazz club Café Bohemia, bringing along his alto saxophone as you wouldn't, of course, leave an expensive instrument like that in your car at night in New York. Oscar Pettiford's house band brought the unknown saxophonist up on stage, giving Adderley a baptism by fire and helping him make a breakthrough overnight. The music teacher from Florida was celebrated on the New York jazz scene as a sensation and hailed as the next Charlie Parker!
Whether a good decision or not, Adderley then set up a band. The record companies all scrambled to sign him but didn't support the band performances and after two years the saxophonist went bankrupt. The legendary trumpeter Miles Davis seemed to have been waiting to seize this moment. He had taken a real shine to Adderley: "He wasn't only an incredible alto saxophonist but also a really nice guy." Davis persuaded the heavyset and talkative Adderley to join his band, together with John Coltrane, and the sextet made the albums Milestones and Kind of Blue, which to this day are still considered the launchpads of modal jazz. In between, Somethin' Else was released: Davis had arranged a private studio date at Blue Note for Adderley. The trumpeter would have happily made his record there himself, had he not been under contract with the industry giant Columbia.
Davis therefore served as the "agent" for this recording as well as the artistic director. The choice and arrangement of the tracks are largely his. For Cannonball Adderley, he even departed from his basic principle of no longer making any recordings involving a sideman. In terms of the overall mood, Somethin' Else is a Miles Davis album: The muted trumpet provides the "cool" tone, and Adderley's funky hard bop style subsequently comes across even stronger. With the arrangements for "Autumn Leaves" and "Love For Sale," Davis would shape the further interpretation of these tracks — as with so many other standards. Even the ballad feature for Cannonball ("Dancing In The Dark") was a suggestion from Miles. And the trumpeter wrote the title track personally — as really "something else," namely a modal piece. The album Somethin' Else is a real milestone of modern jazz.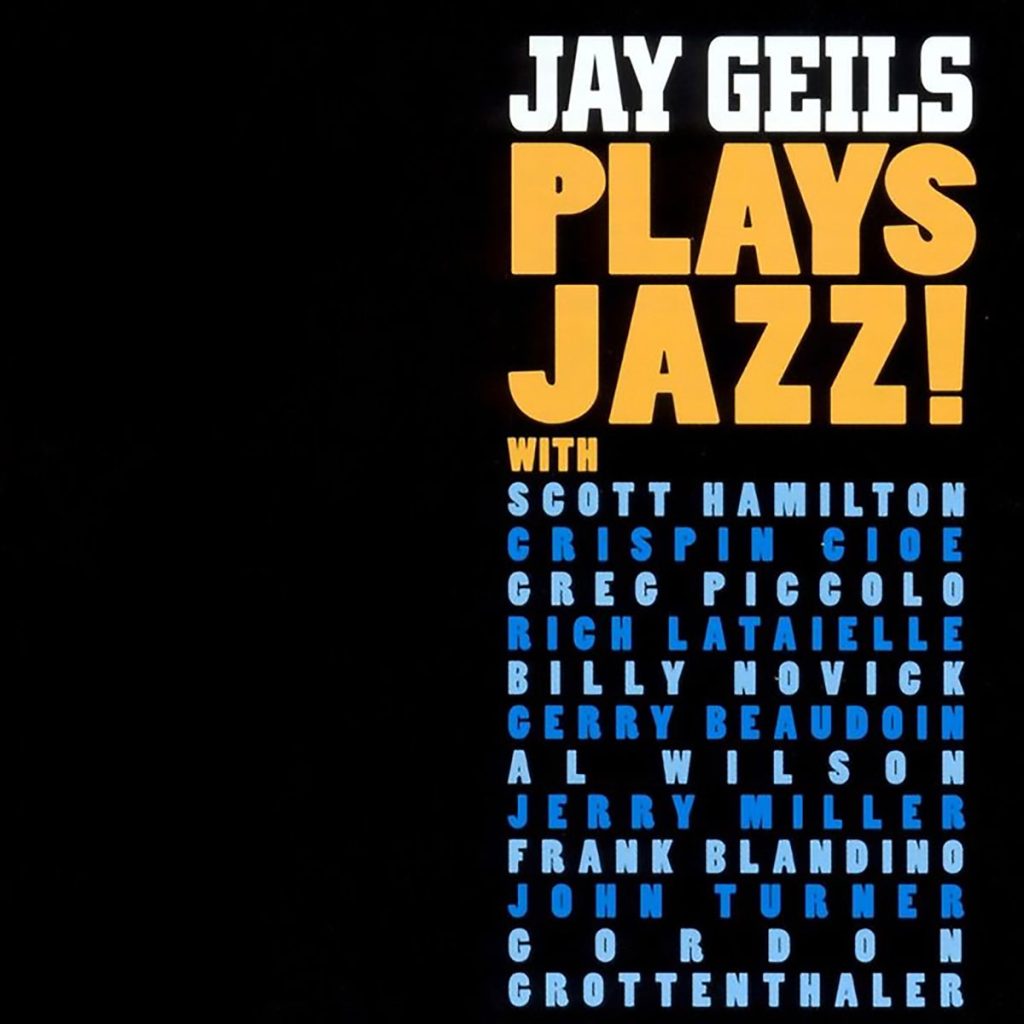 If, after almost 40 years as a blues rocker, a musician one day decides to make a jazz album, the outward allusion to a jazz classic is a meaningful signal to his fans: Watch out – Unusual content inside! In musical terms the album by the guitarist Jay Geils, well-known from his J. Geils Band, has little to do with Somethin' Else, even though he was a fan of Cannonball and Miles when he was teenager. Jay Geils Plays Jazz is a nostalgic album with catchy swing tracks, blues numbers, and ballads from back in the day. It is Jay Geils' homage to his biographical roots and to legendary guitarists like Charlie Christian, Bill Jennings, and Billy Butler. A couple of prominent guests feature on it, especially worth mentioning are saxophonist Scott Hamilton (a hero of the Swing Revival of 1980) and Crispin Cioe (from the crossover band Uptown Horns). The result is no milestone for jazz. The witty point of the album lies in it evoking a time when jazz and rock 'n' roll and schmaltz were still somehow on good terms with one another. A charming trip down memory lane.
Cannonball Adderley: Somethin' Else (Blue Note CDP 746338 2)
Jay Geils Plays Jazz: (Stony Plain Records SPCD 1306)
The stated retail price of the reviewed device is valid as of the time of the review and is subject to change.