Audio-Technica is now shipping its AT-BHA100 balanced headphone amplifier and AT-DAC100 digital to analog converter, two high-resolution audio components designed to deliver extraordinary sound quality.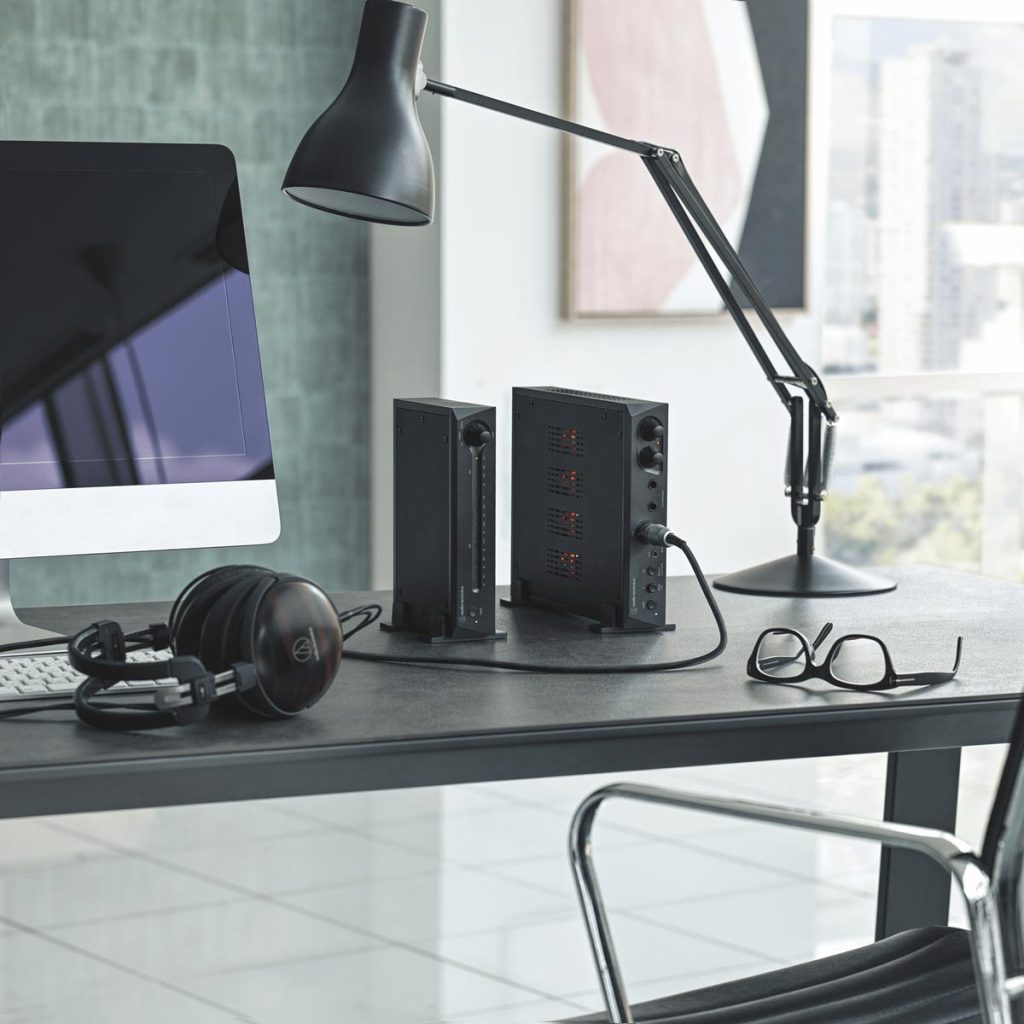 The high-end AT-BHA100 and AT-DAC100 utilize premium-quality chips and internal components. Additionally, the AT-BHA100 features a hybrid vacuum tube/solid state design to deliver rich, detailed, enveloping music reproduction. Both components are perfectly matched for use with each other, and can also be used separately.
Audio-Technica AT-BHA100
Audio-Technica's AT-BHA100 headphone amplifier (SRP: US$999) lets listeners enjoy extraordinary audio quality from the finest headphones, including those with balanced audio connections. It builds upon the acclaimed AT-HA5050H and AT-HA22TUBE models, while offering improved sound and greater flexibility. The AT-BHA100 employs four JJ Electronic ECC83S vacuum tubes, one for each audio circuit, as well as four power transistors. Thus, it combines tube warmth, detail and spaciousness with the impact, definition and low-frequency authority of a solid-state output stage. The left and right channels and the balanced amplifier circuits are separated from each other. They form a configuration of four independent amplifier circuits that maximizes sonic purity and delivers a well-defined, expansive sound field.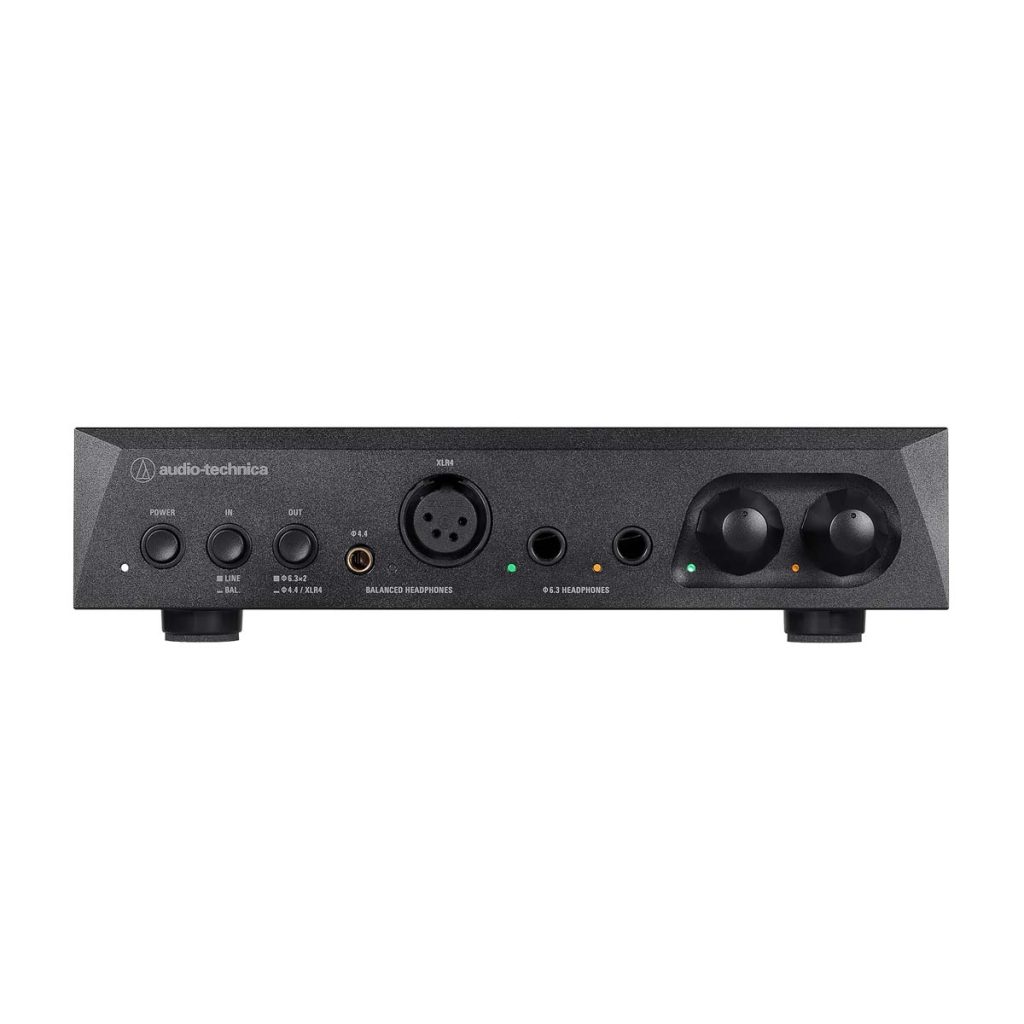 The AT-BHA100 offers two balanced outputs: a 4.4 mm (0.17-inch) TRRS jack and a 4-pin XLR terminal. This makes it compatible with a wide range of balanced headphones. In addition to that, it offers two 1/4-inch (6.3 mm) jacks. It allows for the use of two headphones simultaneously, with independent volume control of each (in unbalanced mode). The AT-BHA100 also features a line-through output, which is useful for connecting to a desktop audio system or powered speakers.
The left and right channels are independent of each other. This helps suppress crosstalk, thus delivering exceptional imaging and sound field reproduction. The AT-BHA100 utilizes a New Japan Radio (NJR) MUSES8820 op amp, WIMA and Shinyei film capacitors, a four-layer circuit board construction that separates the signal, power and ground circuits for maximum audio purity, and other refinements. Like the AT-DAC100, the AT-BHA100 comes with an external power supply. The user can place it horizontally or vertically using the supplied brackets.
Audio-Technica AT-DAC100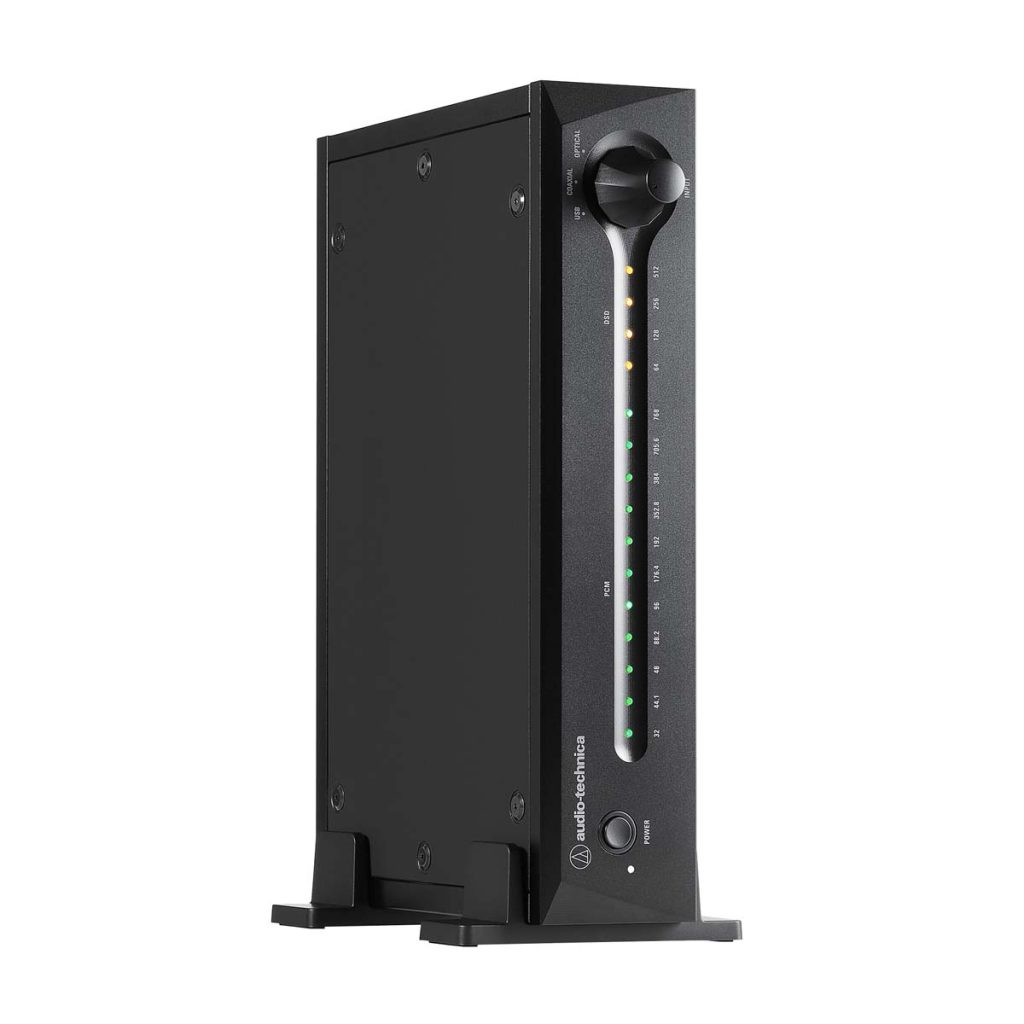 The Audio-Technica AT-DAC100 digital to analog converter (SRP: US$699) is compatible with DSD and supports up to 768 kHz, 32-bit linear PCM and 22.4 MHz DSD, for ultimate-quality playback of the highest-resolution digital files and streaming formats. It incorporates sophisticated design techniques and premium components including an AKM AK4452 VN DAC for extremely low distortion and noise, an Analog Devices power supply, a filter circuit that utilizes a Texas Instruments LME49860 op amp, and Nichicon and WIMA capacitors. The result is smooth, natural yet detailed sound with exceptional imaging and an immersive soundstage.
The AT-DAC100 offers two USB inputs (USB-C and USB-B), plus optical and coaxial digital inputs and, for easy connectivity to high-resolution and streaming audio sound sources. Its external power supply eliminates the possibility of power supply noise and ensures stable performance. The AT-DAC100 comes with brackets that enable it to be mounted vertically if desired.
The Audio-Technica AT-BHA100 balanced headphone amplifier and AT-DAC100 digital to analog converter are currently available.
The stated retail price of the reviewed device is valid as of the time of the review and is subject to change.