Intimate Chamber Jazz For Every Mood
My first thought as I pick up the brand new double LP Four Seasons In Jazz from the Anne Bisson Trio: "This is heavy!" Three hundred grams of space vinyl with a molecularly sealed surface? No, it's just two "normal" 180-gram discs sandwiching a flip cover accommodating a particularly comprehensive album booklet.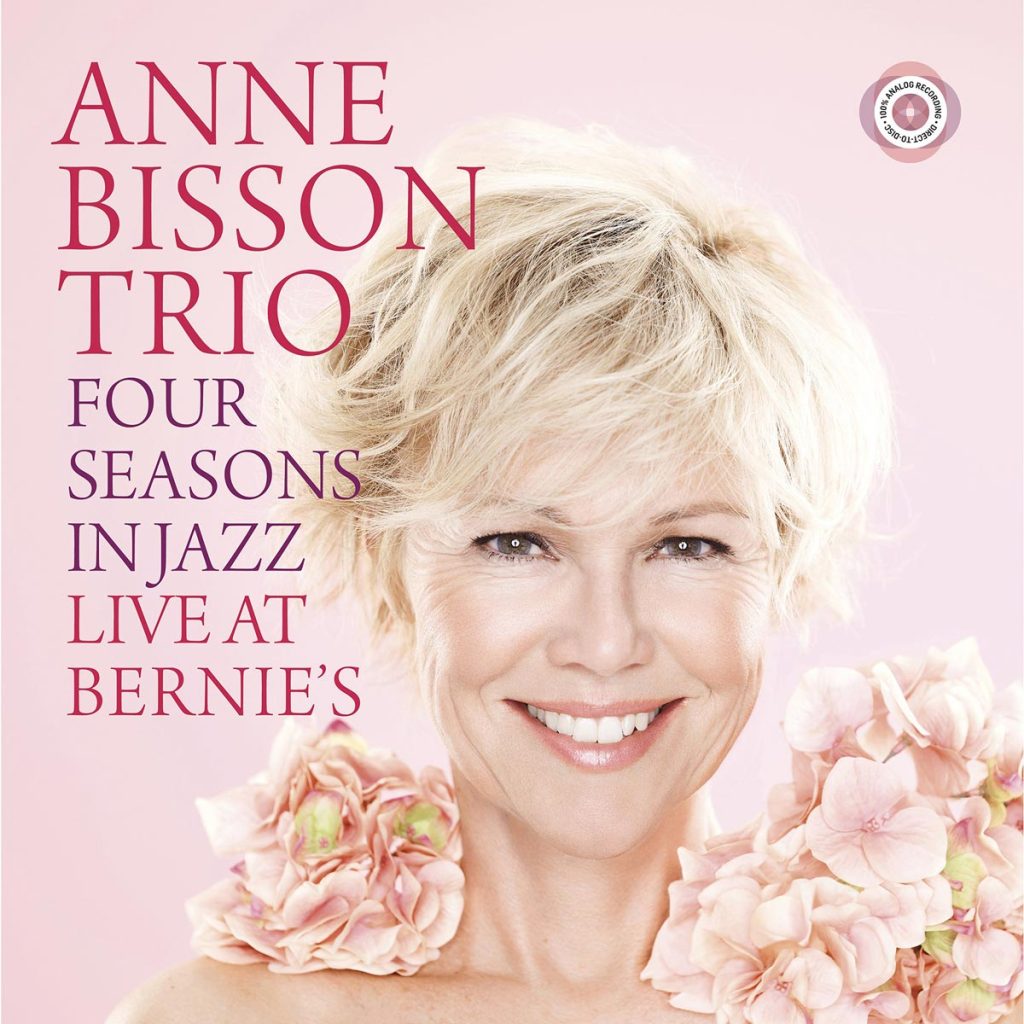 And this production needs it, because the effort involved here is virtually unprecedented: A direct-to-disc production (D2D) involving several living audio legends that you'll certainly never find carelessly tossed into the vinyl junk bins of resale stores. Anyone lucky enough to own these Four Seasons In Jazz won't want to give it up. Not least because it's difficult to imagine a more present, natural sound from an LP. What got pressed into the grooves "Live at Bernie's" is likely to stand 50 years from now as a reference for the kinds of treasures created during the vinyl revival of the early 21st century.
And it's an especially eloquent testament to the theory that meaningful cooperations between art and commerce, between dedicated high-end makers and highly specialized artists, can bring about exhilarating results. Four Seasons In Jazz is a story of happy coincidences explained in detail in that dense booklet mentioned, a story that will keep readers grinning almost nonstop.
First stroke of luck: Gary Leonard Koh, head of the US speaker manufacturer Genesis Advanced Technologies, demonstrated his products using the album Blue Mind from Canadian jazz pianist and singer Anne Bisson while at the Montréal Audio Fest and was asked if he would like to meet the singer personally. This marked the start of a successful collaboration. Later, Bisson would often indulge in some fun and sing with the products at Genesis presentations to demonstrate the very authentic reproduction of the speakers.
Second stroke of luck: Koh met sound master legend Bernie Grundman through Wuti Larnroongroj, who is responsible for Genesis speaker sales in Thailand, and came up with the idea of creating a special direct-to-disc production in Grundman's sought-after mastering studio where the recording could be played directly into the stylus of the machine that cuts the LP master. Of course, this can only be carried off if the artists are disciplined enough to record one side of an LP all the way through without mistakes. In the case of Four Seasons In Jazz, that amounts to about 15 minutes, since it was recorded at 45 revolutions to produce a significantly better sound.
The side effect of this summit of high-tech pros and luxury-class, professional musicians rendezvousing in Grundman's mastering palace in Hollywood after it was converted into a high-end sound studio: I've never seen better benchmark data documented for a recording than on this double LP: From the grand piano that Steinway & Sons provided, to the mixing console where Michael C. Ross (also a legend) performed live direct cuts, through to the microphones used and the additional equipment: Everything — and I mean everything — was captured. What you won't read in the booklet: This ballad-heavy, contemplative album sounds brilliant and has almost no background noise thanks to its superior pressing. This recording is simply a wonder for creating goosebumps, regardless of the weather outside. By the way, those wanting to purchase a copy should hurry because the edition is limited to 3,000 copies at €120 each (a completely justified price considering the album's complexity).
Anne Bisson Trio: Four Seasons In Jazz | Label: Brilliance Music & Studios (through Sieveking Sound) | Format: Double LP (45 rpm)
The stated retail price of the reviewed device is valid as of the time of the review and is subject to change.