Faultless Furnishing
The time between the test lab and the living room was only supposed to be a short breather for the sweet little Avantgarde Acoustic UNO XD. But "short and sweet" just wasn't possible: During it's layover with us, it cast such a spell over everyone that we simply "forgot" to forward it on.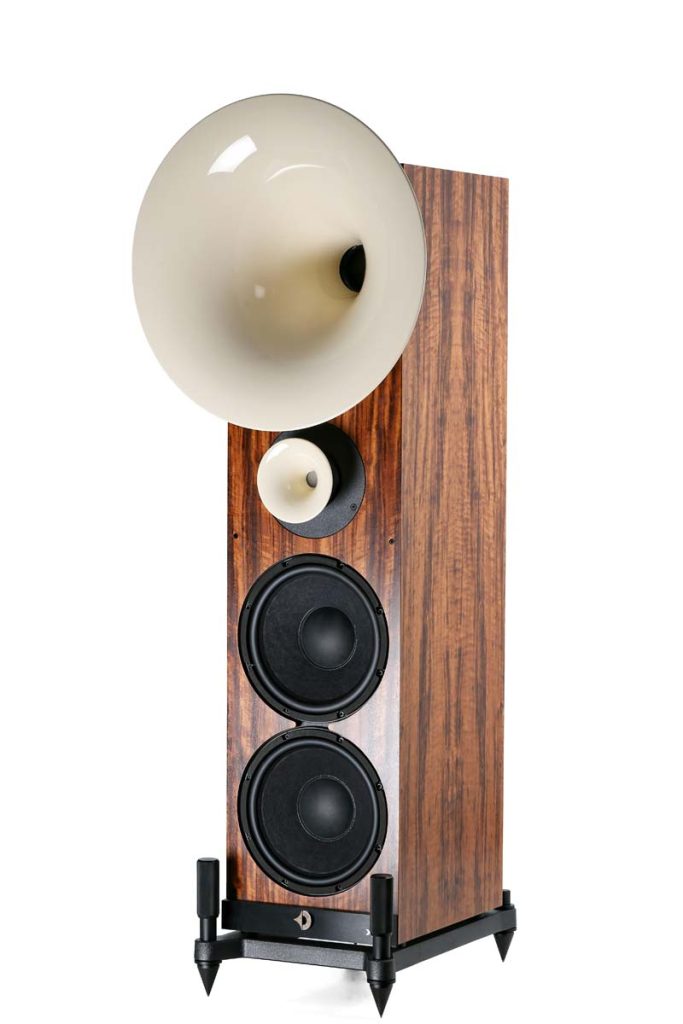 Some guests who drop by unexpectedly are folks you want to have stay a little longer. Avantgarde Acoustic's UNO XD is one of them. Having only just passed a slew of technical tests with flying colors (see FIDELITY No. 32 for results) and mastered the onslaught of flashing lights in the photo studio with such aplomb, the elfin speaker suddenly didn't know where to go for its next engagement. With the designated owner unexpectedly incapacitated, the "little one" suddenly had a few days to kill. The FIDELITY hospitality team was only too happy to offer a top-notch furnished room (that is, the listening room) as an interim solution and in a jiffy a deal was struck: The UNO XD, having barely just settled in with the rest of the high-end community, lost no time in wrapping me around its little finger.
Its rather lascivious ways and exceptional performance had entranced everyone here. Avantgarde Acoustic's UNO is actually no stranger to me. Many moons ago, in a previous hi-fi life, I had access to a G2 version that had also on the whole really impressed me. But there had definitely been some room for improvement, however not upward, rather downward. You see, the sticking point back then was connecting the bass notes. Both the midrange and the tweeter horns banded together so quickly to create a well-coordinated team that the bass drivers had twice the challenge to just keep up. The UNO G2's active electronics had decent power and control, so it played as well as but never quite at the same ear level as the two spherical horns.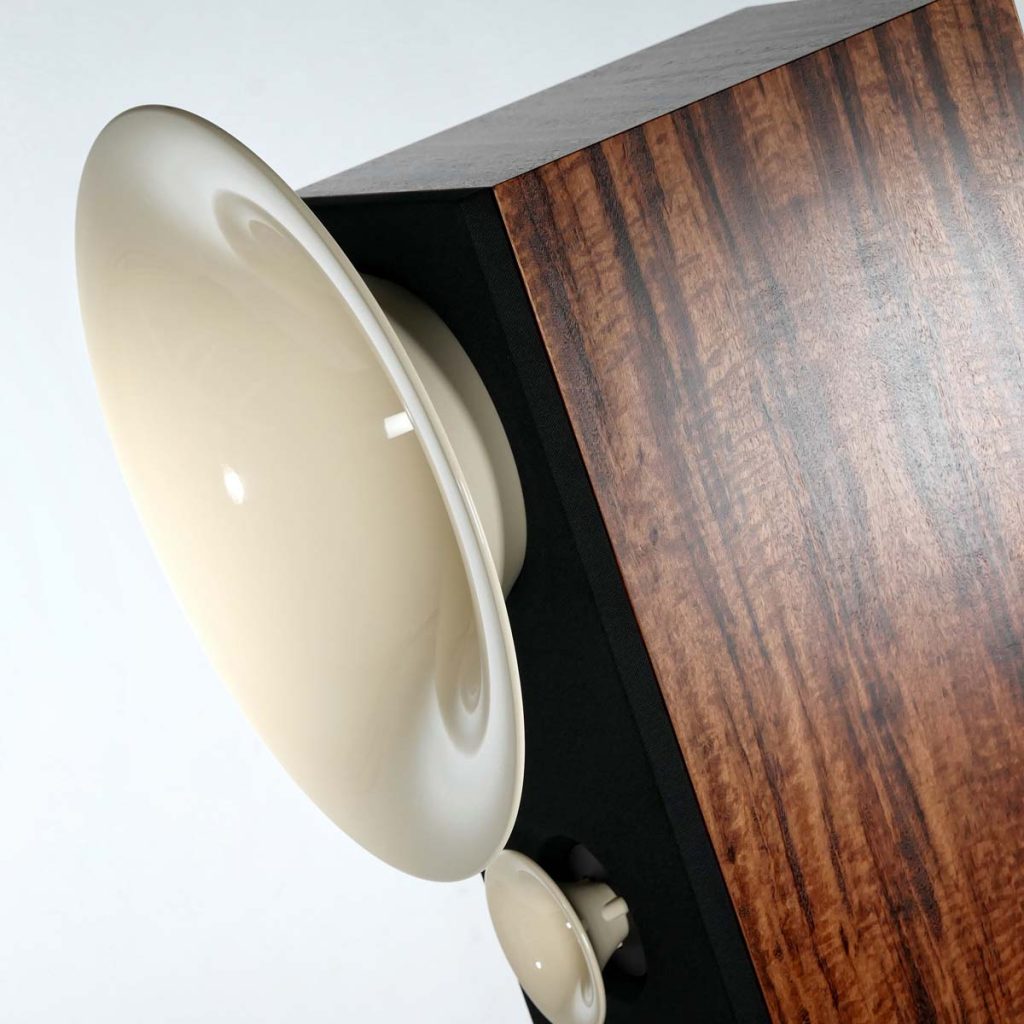 This minuscule but sometimes decisive gap can often make all the difference and has now been closed — neatly "calculated out" and "powered out". The Avantgarde Acoustic UNO XD also delivers superior acoustic coherence compared with the G2 and previous models, doing so with artistic flair: The "one-box design" as opposed to an open modular construction is just the thing these days. Its now full-bandwidth sound (including in the low and lowest ranges) kicks in immediately; there's no escaping it, even while innocently sauntering down the corridor past a closed door. Oh, what the heck, my work could wait. All I wanted to do was flick through the vinyls again and enjoy some music — so without hesitation I took a detour, opened the closed door, and entered the listening room …
But the sofa was already occupied: on the left LP covers, on the right various piles of CDs, and there in the middle my colleague Hans von Draminski, indulging himself fully in music. The seductive combination of the UNO XD and the sweet spot had clearly enticed him to linger several hours in the listening room, leaving the sofa only to feed more music into the analog and digital drives. I could've actually guessed his whereabouts and undertaking myself by the slightly "experimental" choice of music. Quietly but audibly I cleared my throat, and Mr. von D. languidly opened one eye. A satisfied grin and almost ecstatic look spread across his face. His mouth then suddenly, but quietly, formed the words, "These are mine now! I want to write about them. End of discussion!"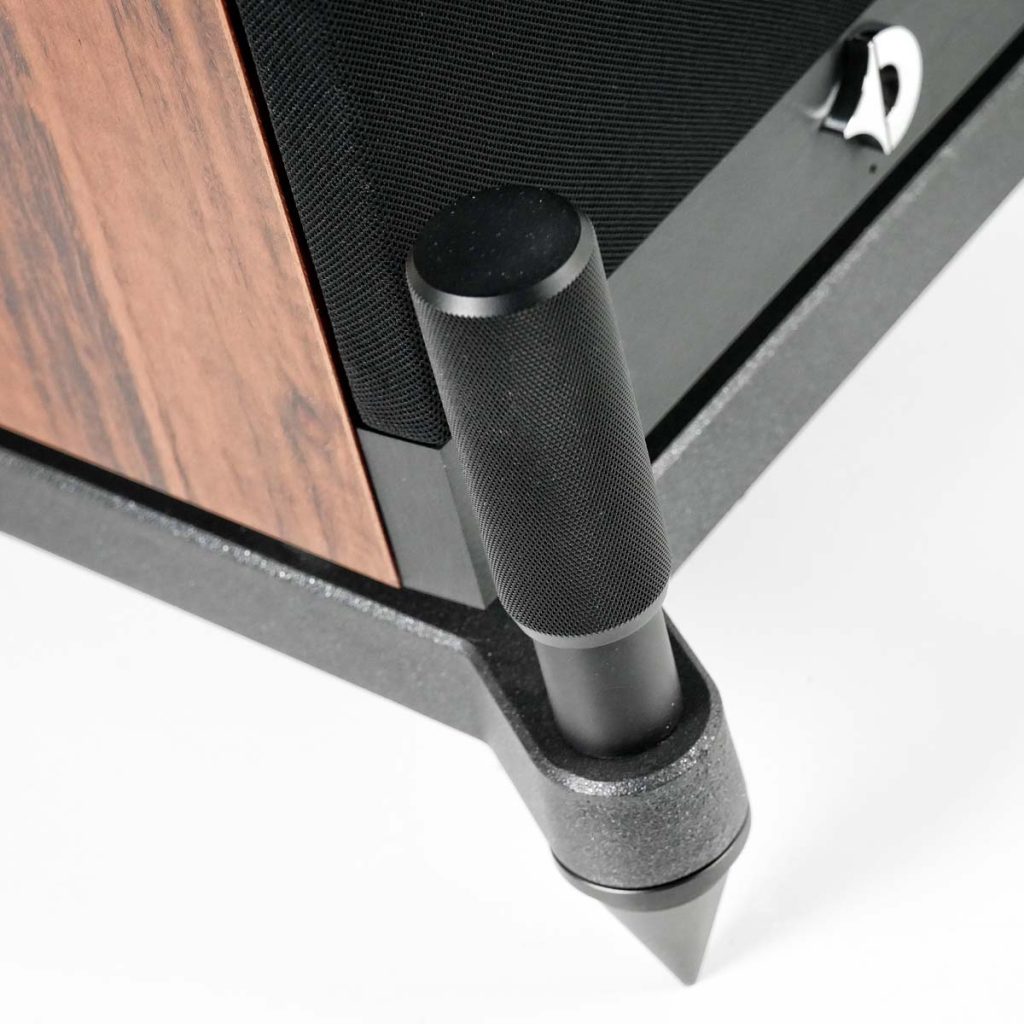 I don't think I've really seen him that euphoric. Even exceptional speakers usually only manage to get a hard­to-suppress yawn out of him. So I abandoned my plan to write about the UNO XD myself and surrendered the listening room and sofa as well as my laptop to the allegedly impromptu listener (this actually turned out to be the third time Mr. von D. had secretly paid Ms. UNO a visit!). As I picked up the MacBook Pro from my desk two rooms away, the next experimental sounds were already beginning to rip through the FIDELITY side wing.
Cai Brockmann
---
What's he on about, that Cai Brockmann? I don't think there was anything "experi­mental" about what I was feeding into this fantastic combo comprising Audio Note (CD drive), TechDAS (turntable), Tidal (preamp), Air Tight (tube monos), and these dreamy horns. I was simply responding to the fact that the Avantgarde Acoustic UNO XD positively screams for something I call "going-out music." Software with inherent boom, you might say, software that enables this exceptional loudspeaker to demonstrate everything it's got, in the process showing off some very surprising talents and appealing to my personal tastes more so than many (sometimes much more expensive) speakers have managed to do over the years.
It's true that in the past I've bitterly disappointed not only the FIDELITY editor in chief but also many hopeful developers. This is because the products, which were no doubt created with a lot of blood, sweat, and tears, simply didn't do it for me: They didn't speak to my emotions despite sounding great on paper. Sometimes it's been the overly polished perfectionism that's put me off; you see, when you take away the imperfections of a device or loudspeaker, you take away their soul. Doing nothing wrong is not the same as doing everything right.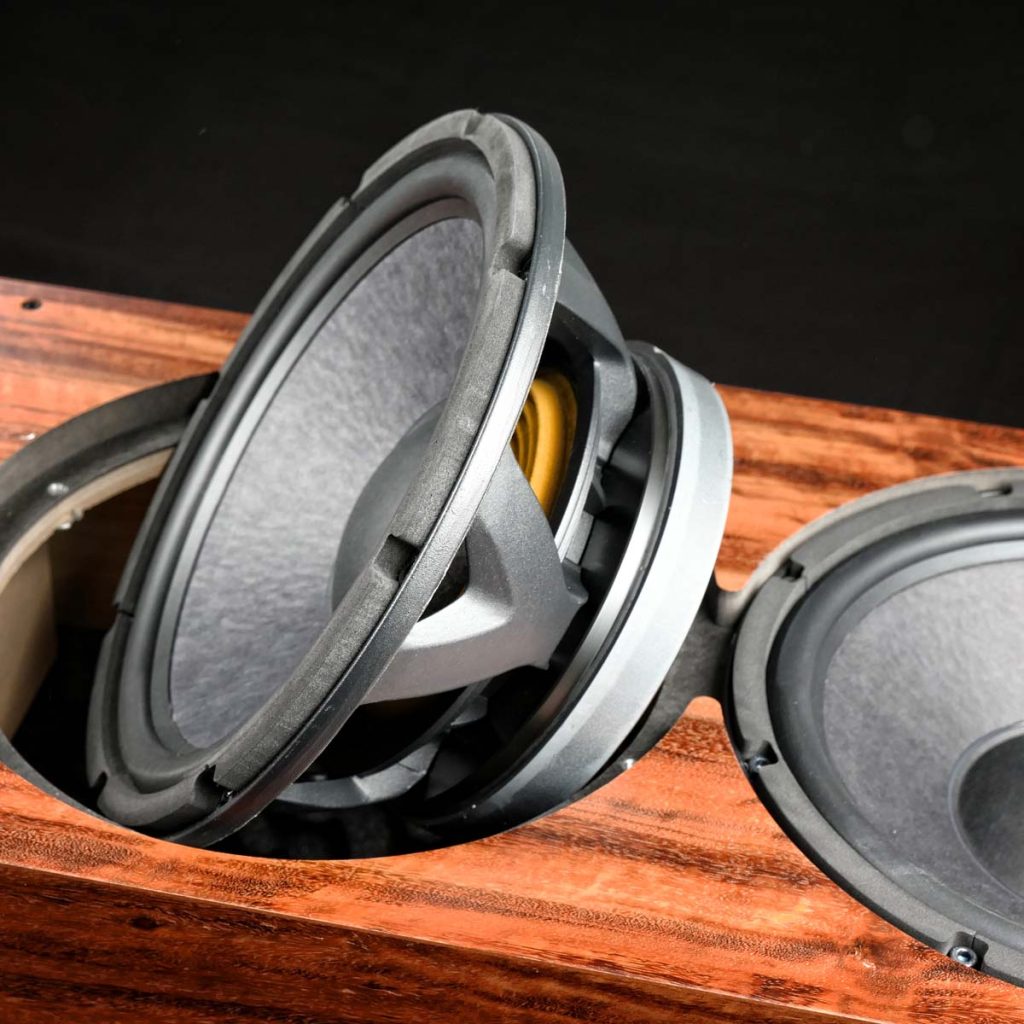 At this point, I have to admit that my viewpoint on horns has been stuck for (too) long in an era when horn constructions were indeed efficiency monsters that generated almost end­less volume levels from comparatively minimal amplifier power, but at the same time more or less unashamedly discolored and distorted tones. Okay. Admittedly, that was a long time ago and the horn situation in 2017 is completely different. If I were to hide this gorgeous horn speaker behind a curtain and carry out a blindfold test, the test listeners would very likely get it all completely wrong and guess, solely drawing on their impressions from listening, that the speaker used a conventional loudspeaker principle. At least, that is, until I would turn the volume control past 12 o'clock and then gradually to the right until the sound pressure made the window­panes rattle and the listening room walls start to shake. In that sense, the UNO XD really remains a typical shining example of the horn principle supported by formidable active bass.
And that's also a good thing. After all, it massively enhances your potential enjoyment when, if necessary, you can achieve decibel levels at home that are more common to cinemas or the sound systems of huge concert venues. Yes, it's true that with small-ensemble chamber music I don't really need that, but amid the dense turmoil of Gustav Mahler's Symphony No. 8 I definitely do. The introductory "Veni, Creator Spiritus" movement, with its vehement invocation of a higher power bestow­ing spirit and intellect, has presented a problem ever since humankind has tried to achieve true-to-original sound recordings and playback. A huge choir, an impressive orchestra, and an audibly rumbling church organ using principal pipes need to be properly captured so the result doesn't end up an undefinable mushy mess of music. When the Decca sound engineers recorded for all eternity the Royal Concertgebouw Orchestra being deftly led through Mahler's sound masses with the skillful hands of Riccardo Chailly, they managed to square the circle in some respects: Without stripping the Symphony of a Thousand of its majestic power, the Main Hall of the Concertgebouw in Amsterdam was so skillfully and enchantingly captured in zeros and ones in January 2000 that the space had been given an almost three-dimensional contour even without infusing it with any extra imagery or adding any surround-sound bells and whistles. With sharp lines, the Avantgarde Acoustic UNO XD traces an acoustic hologram with appropriate dimensions and intense tones without jeopardizing the balance the conductor is working to create.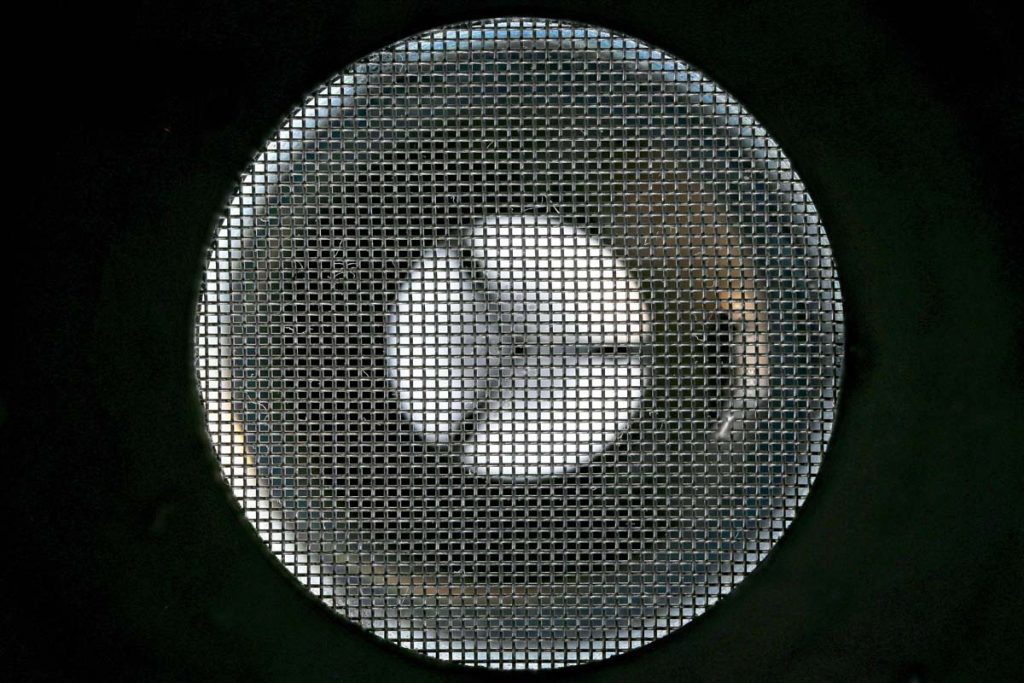 This can only work when the loudspeakers themselves demonstrate real homogeneity, a feat the current version of the UNO XD achieves primarily due to its fully active control of the bass range. The "XD" in the name stands for "Xtreme Digital" and is what enables the bass range to seamlessly snuggle up to the mid-high range while also impressing with its bass precision: It benefits the deep, deep organ passages in Mahler's Symphony No. 8 as well as such pop music of the early 1990s that Freddie Mercury and his group Queen perfected in The Miracle. When the disc spinning in the CD player features the version remastered some time ago in Japan, Queen fans can look forward to real bass and wild drum orgies. Especially if they take the plunge and dial up the volume to let things rip at dance-club levels to make the walls shake, or at least vibrate, and not just in a figurative sense.
The UNO XD had also come into its own when I decided to listen to the American diva Renée Fleming's Handel recital. Not only did the Avantgarde Acoustic reproduce her penetrating voice with all its glorious detail, all its shades of timbre, and all its phrasing tricks to create a remarkably correct three-dimensionality in the listening room, it also balanced the delicate accentuation of the upper end of the treble scale so skillfully that this thrilling record grew into a truly great example of Baroque music.
Balance, coherence, accuracy of tone together with proportionally correct depth and breadth scaling, even of large recording rooms, are the UNO XD's signature features. With Paul Simon's cult-status album Graceland, this had come across through the horns with such ease, which was also the case with Yello's refined and bass-thumping album Touch Yello and AC/DC's bone-dry produced album Ballbreaker. With Buena Vista Social Club, which Ry Cooder had taken out of retirement and brought back to the stage for Wim Wenders, the phenomenal horns outdid themselves: striking voices and super-crisp percussion — this has been great fun.
So what's experimental about that? Nothing. Classic rockers and Latin fans always look extremely irritated when I put the live album Neon by the Medieval heavy-metal band Subway to Sally on the TechDAS turntable. Eric Fish and his crew call their new-found and/or invented mixture of acoustic instruments, such as the hurdy-gurdy and the shawm, and modern synthesizers "ecoustic": post-modern balancing acts involving pleasant yet dark lyrics recorded with such presence and energy on the tour that conventional loudspeakers tending to get short of breath quickly reach their limits. The low-distortion, lightning-fast, and formidably homogeneous Avantgarde Acoustic UNO XD miracle horns, on the other hand, had made this unusual material what it's meant to be: a memory of the future.
Hans von Draminski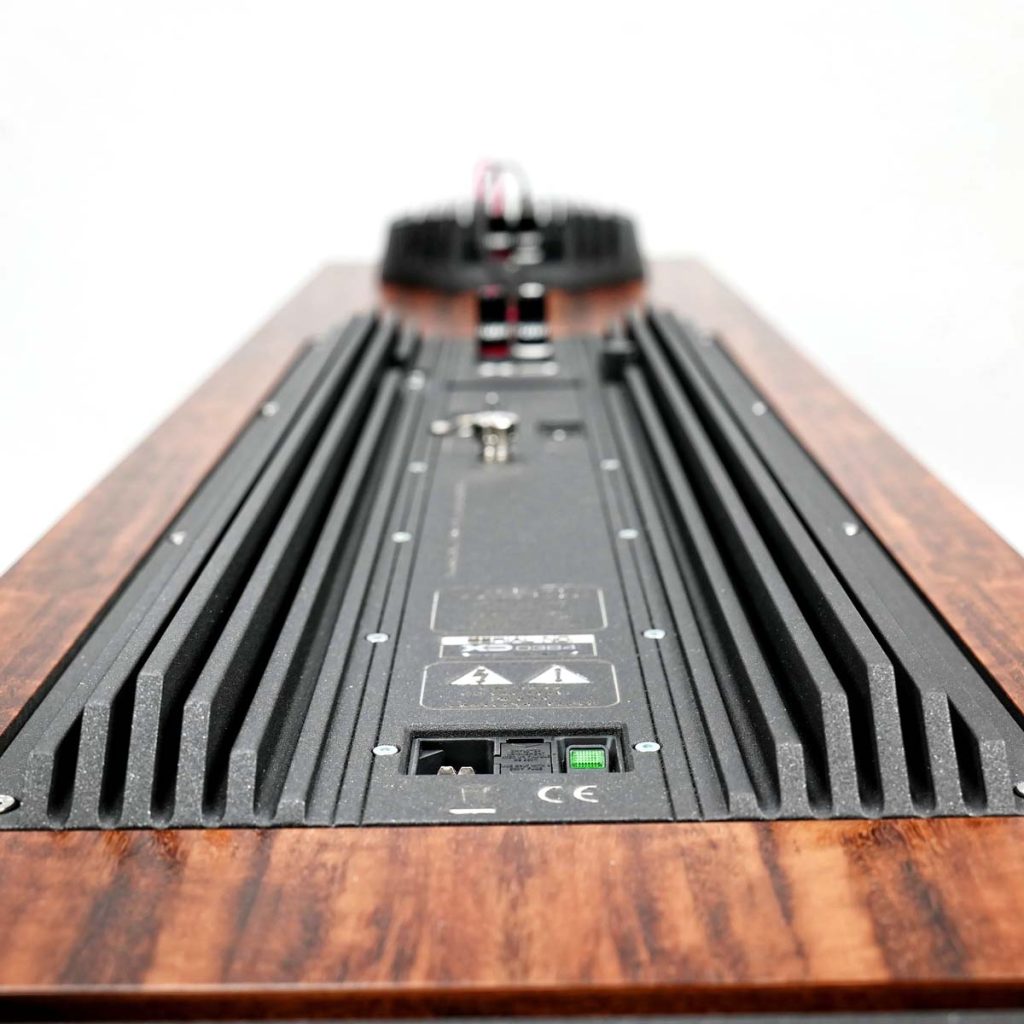 Accompanying Equipment
Turntables: Audio Note TT-2, Clearaudio Innovation, TechDAS AirForce 3 | Tonearms: Audio Note Arm 2, Clearaudio TT-II and Universal, Einstein The Tonearm | Pickups: Audio Note IQ3, Clearaudio DaVinci and Concept MC, Einstein The Pickup | MC transformer: Audio Note S2 | Phono stages: Clearaudio Absolute Phono, Einstein The Turntable's Choice | Digital players: Audio Note CDT-3/DAC 3, Ayon CD3sx, Gato CDD-1, Marantz HD-CD1, T+A PDP 3000 HV | Music servers: Audirvana Plus, Roon Music Player | Preamplifiers: Air Tight ATE-2001, Audia Flight FLS-1, Tidal Audio Preos | Power amps: Air Tight ATM-3211, Audia Flight FLS-4, Audio Note P2SE, Musical Fidelity M8 500s | Integrated amplifier: Cayin CS-100A | Cables: AudioQuest, Audio Note, HMS, Vovox | Power supply: AudioQuest Niagara 7000, IsoTek Aquarius EVO3 | Accessories: Fastaudio, Harmonix, Sieveking Sound QNR, Subbase Audio
Horn loudspeaker
Avantgarde Acoustic UNO XD
Functional principle: Three-way floorstanding speaker with active subwoofer | Nominal efficiency (2.3 V/1 m): 107 decibels | Nominal impedance: 18 Ω | Equipment: lacquered ABS injection-molded spherical tweeter horn and spherical midrange horn, two 25-centimeter woofers in the enclosed housing, subwoofer power amplifier XD-1000 | Input music signal: loudspeaker cable (screw terminals), high-level balanced (XLR) | Output: subwoofer out (XLR) | Terminals: USB and LAN for service and calibration, 12-volt trigger for on/off automatic functionality | Subwoofer amplifier power: 1,000 watts | Special features: midrange without crossover, sound processor (DSP module) for fine-tuning the subwoofer to room acoustics and personal sound tastes; removable front cover; adjustable brightness of subwoofer LED operating light | Finishes: body in black, white, zebrano, or tiger rosewood; horns in 11 standard colors; optional extras for an additional fee | Dimensions (W/H/D): 50/138/53 cm | Weight: 74 kg | Warranty period: electronics: two years; drivers: five years; material (metal, wood, horns): 10 years  | Price per pair: €22,600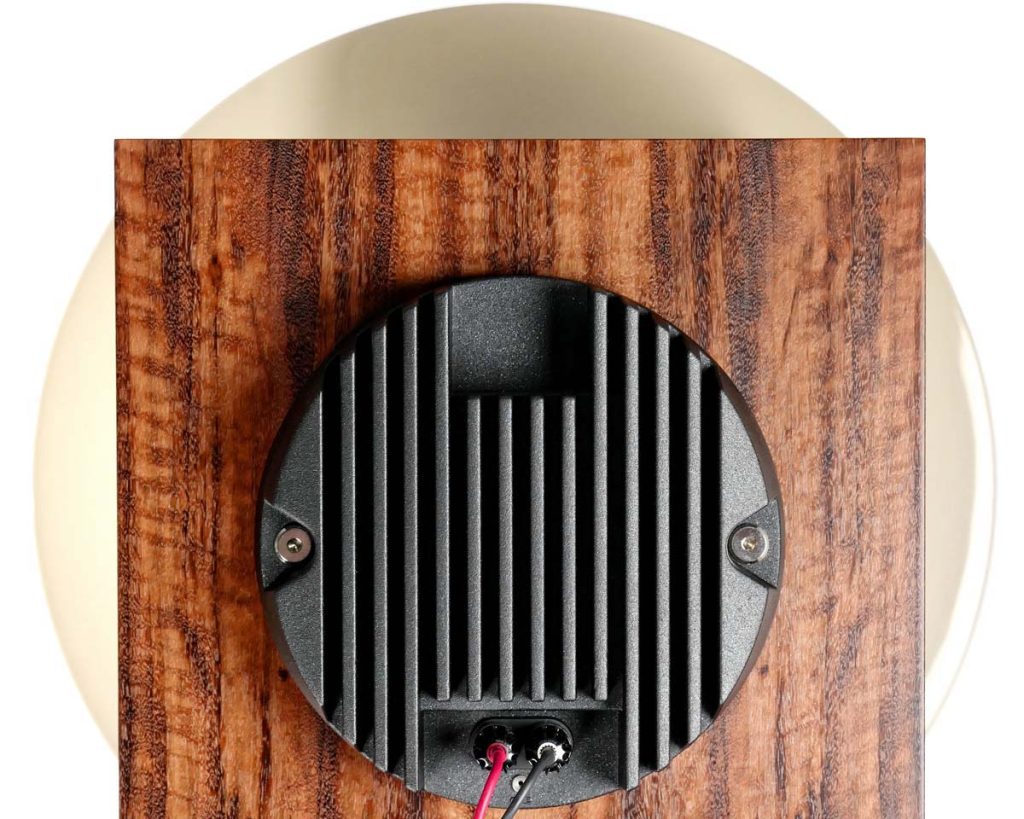 Avantgarde Acoustic Lautsprechersysteme GmbH
Nibelungenstr. 349
64686 Lautertal-Reichenbach
Germany
Phone: +49 (0) 6254 306100
The stated retail price of the reviewed device is valid as of the time of the review and is subject to change.