It's The Minor Details That Count
…that's what a wealthy customer of Reinhold Schäffer, founder and owner of bFly-audio by profession, also realized.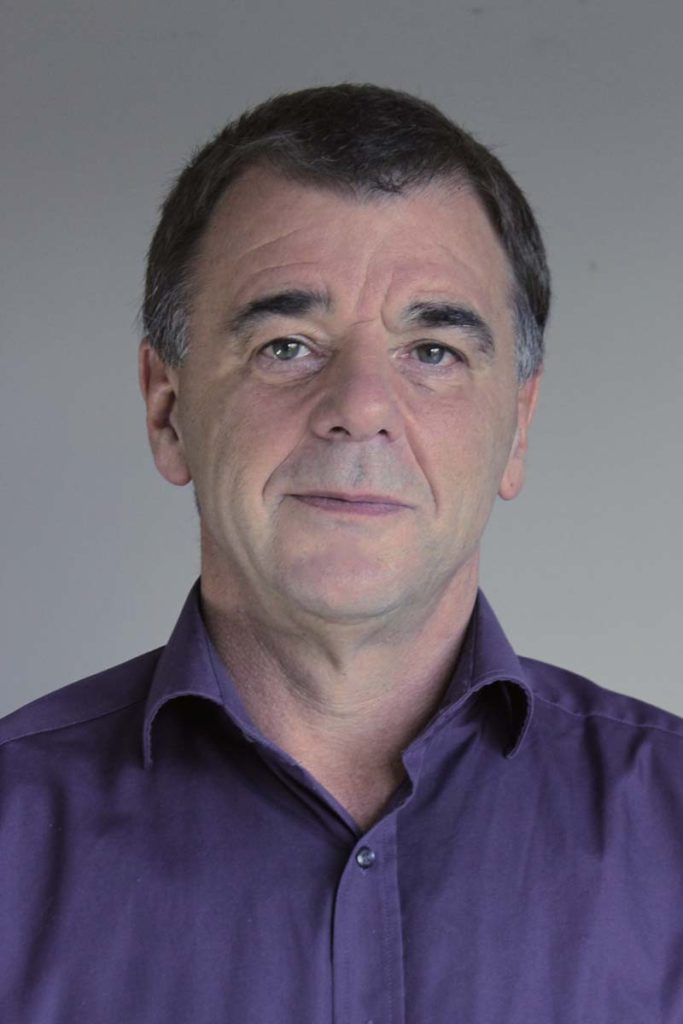 This particular high-end buff, both well-heeled and skeptical in equal measure, doubted that absorbers priced at 100 Euros "are any good". He nevertheless incorporated some on a trial basis in his system, worth a substantial five-figure sum in Euros, only to finally have his doubts confirmed and criticize the manufacturer, asking "why they didn't include decent absorbers in their systems in the first place?"
High-end products are often paraphrased as having, for example, "superb dynamics" or "great auditory spaciousness" or similar – thoroughly inadequate descriptions in Schäffer's opinion. "Natural sound" is the attribute of choice and the sound ideal he is striving for. A butterfly in the company logo symbolizes this easy naturalness, the company's name also refers to a butterfly, albeit in abbreviated form. In his audiophile approach, the human voice always serves as personal reference for Reinhard Schäffer. Even if musical instruments have their own particular sound, their own inherent frequency range and tonal structure, the human voice possesses a magic of its own, an X-factor that makes it all the more of a challenge to reproduce it as authentically and as naturally as possible. An attitude that I can wholeheartedly relate to.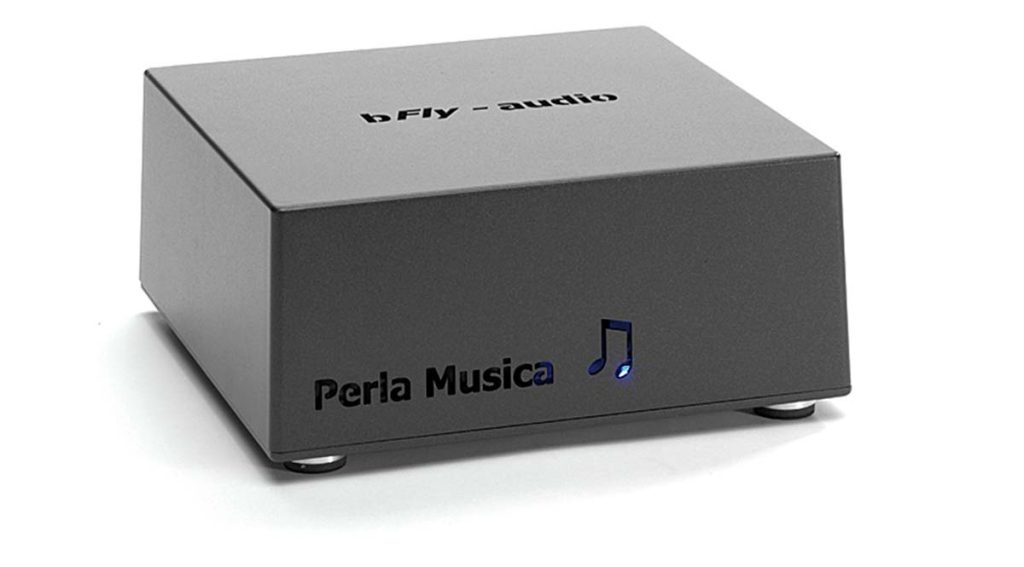 His route to the high-end segment was a long one and in some respects one could see early on where he was headed. Graduate computer scientist Schäffer (economics major) managed a live-music bar from 1981 to 1986 and was its resident DJ at the same time. During this period his passion for analog technology in general and record players in particular germinated; both Thorens models, the TD 320 and the TD 160, appealed to him most. An absorber base specially designed for Thorens record players was therefore bFly-audio's debut product.
However it took a few more years before he turned his high-end passion into his profession. For starters all his hi-fi friends were thrilled to be asked to act as hi-fi accessory guinea pigs. It was not until 2009, when Schäffer set up his business, that this passion became a profession.

It soon became apparent that absorbers were his core business. Reinhold Schäffer came up with something called MLA technology for this small, sometimes unobtrusive and seriously underestimated accessory. MLA stands for Multi-Layer Adjustment. bFly-audio's absorbers consist of several matching layers made of different materials. Each individual layer – cork, rubber and Sorbothane are used – filters different frequency ranges, and so as a whole is more effective than an absorber using only one single material. The MLA absorbers are available in a choice of different versions and sizes to match different equipment weights. With the aid of the company's currently most exciting product, Stage absorber feet, Schäffer has managed to find a balanced compromise between coupling and decoupling: The hemispherical coupling conductor is attached to the bottom of the piece of hi-fi equipment and rests on the circular add-on detail on the cylindrical absorber body that is responsible for decoupling – an ingeniously simple solution.
Does he have to worry about plagiarism, also in relation to the MLA technology, which is a very recent innovation? "No", Reinhold Schäffer explains, "if somebody wanted to imitate it, starting from scratch, he would have to go down the same laborious route I went down. If a well-known manufacturer were to pinch the idea, it would adopt a completely different pricing policy, so in that respect I am not fazed." Patenting his own ideas is also only of limited benefit. "Patents, even global ones, are time-limited. Patents have usually expired by the time products have proved to be commercial successes."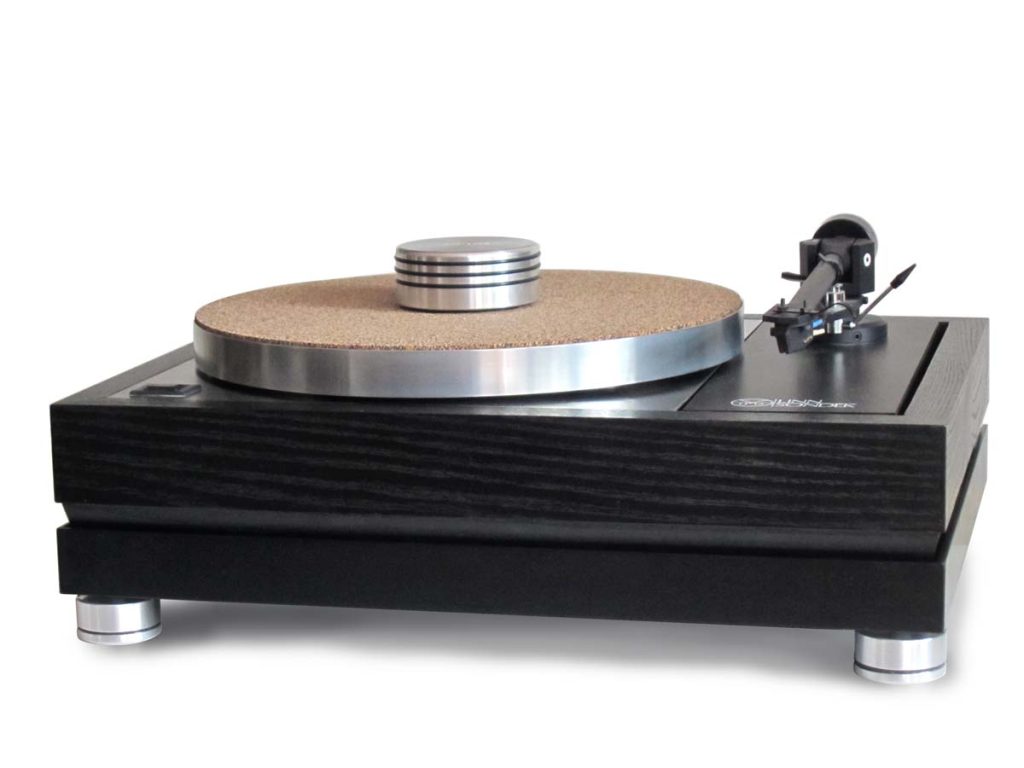 Reinhold Schäffer, as a private individual, is tolerant as far as musical taste is concerned. In response to my question about which music "is a complete no-go", came the following swift answer: "I don't put music like that on in the first place." And then after pausing for thought: "Well now, crooners and anything overly frothy or shallow … Heino is not my bag – although he is only doing his best." When Schäffer is not actually preoccupied with generating new ideas, the bon viveur in him comes out: he loves good food and going for a drive in the convertible. With a headcount of just three, bFly-audio supplies its dealer network in the important German-speaking and French markets, in line with the company's philosophy of "affordably priced high-end products, made in Germany". Alongside the core-skill absorbers, the product range also includes record player accessories, absorber bases, fine-tuning details for Thorens and Linn turntables as well as the widely acclaimed Perla Musica tube phono amp. Reinhold Schäffer is understandably keeping his future sales strategy cards very close to his chest, yet one thing he does reveal: "I am eyeing up Asia…"
Volume up or down? A very quick interview with Reinhold Schäffer where we wanted him to respond as fast as possible.
Volume up or down? – Down.
Analog or digital? – Analog.
Tube or transistor? – Tube.
Vinyl or download? – Vinyl.
Cross-country run or gym? – Gym.
Trends or tradition? – Trends.
Tea or coffee? – Coffee.
Salad or steak? – Steak.
Wine or beer? – Wine.
Mountains or the sea? – Mountains.
Book or screen? – Book.
Jazz club or opera house? – Jazz club.
Bach or Beatles? – Bach.
Wagner or Wacken? – Wacken.
Stand-by or plug out? – Plug out.
The stated retail price of the reviewed device is valid as of the time of the review and is subject to change.