Nothing seems to pass up this old poet: first the nobel prize in literature, then magnificent reissues of his old albums by MFSL. And to top it all off they appear in the new, hip, and in vogue sound: mono. Can the Bob Dylan of the protest years survive that? And how does Dylan the rock star handle all of this?
Four albums portraying the remarkably short time frame between Dylan's initial career and the pinnacle of his second and beyond. freely enough: They thought it only applied to others. But Dylan greeted Retrospectively, they also form a chronologically compressed key to the widely varied aspects of his convoluted oeuvre.
When Bringing It All Back Home was released in 1965, many fans had still not actually quite grasped how times had changed. They had not interpreted the title of his previous album The Times They Are a-Changin' freely enough: They thought it only applied to others. But Dylan greeted them at the Newport Folk Festival with a weird and distortedly rocking "Maggie's Farm," at which point the world came crashing down for the folk scene that featured the likes of Pete Seeger and Joan Baez.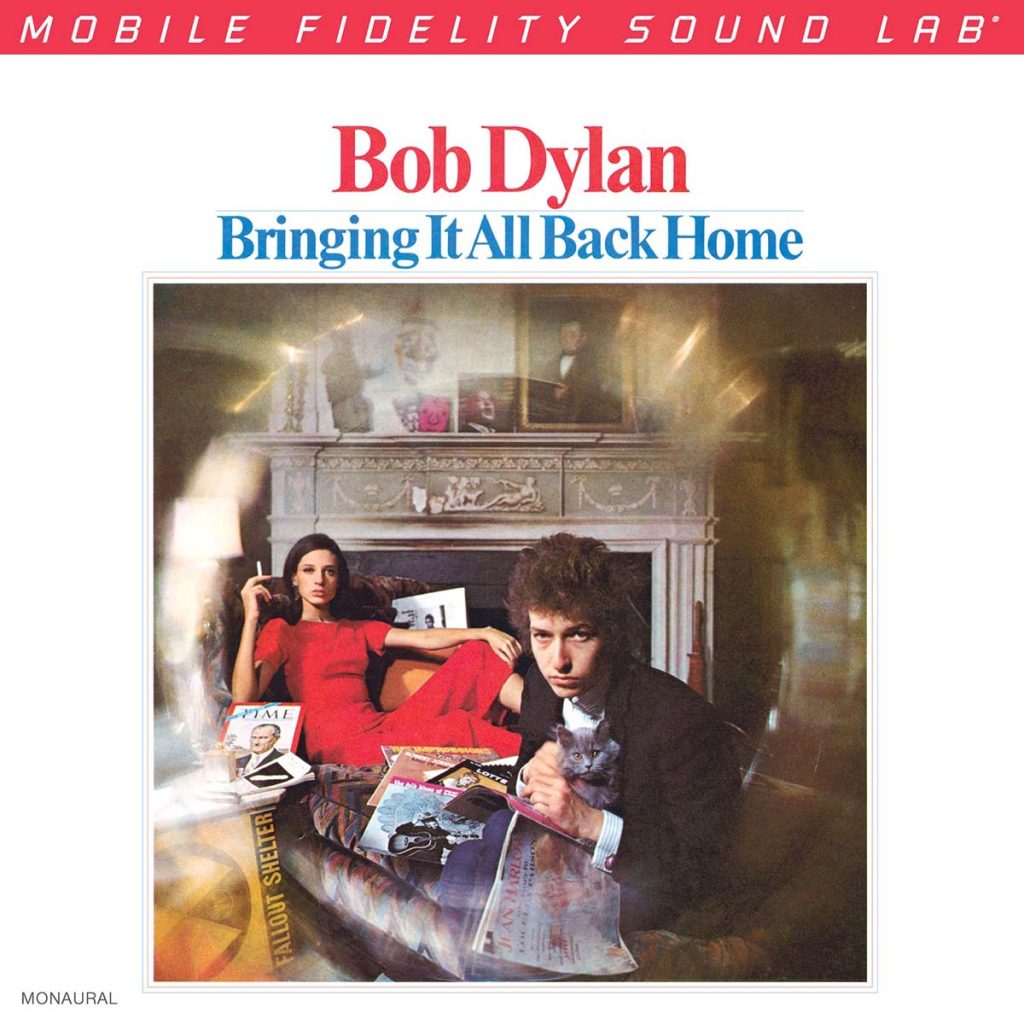 Legend has it that Seeger would have even taken an ax to Dylan's microphone cable if one had been available. Dylan's move was seen as an act of treason and he was met with calls of "Judas." It was the perfect scandal. Bringing It All Back Home was a two-part album and thus signaled the birth of the "electric" Dylan. On side one, he alienated his faithful fans with the frenzied "Subterranean Homesick Blues"; and on side two, he embraced those who had stuck with him with the formal, traditional, textual, and lyrical yet enigmatic "Mr. Tambourine Man" (which would become the Byrds' first single just a couple of weeks later) and with two of the best songs he has ever recorded: "It's Alright Ma (I'm Only Bleeding)" and "It's All Over Now, Baby Blue." Within the context of his entire back catalog of recordings, however, Bringing It All Back Home isn't one of Dylan's strongest albums. But in terms of mono pressings, it's possibly the most interesting for us audiophiles because it represents the interface between the "acoustic" Dylan and the "electric" Dylan.
The Times They Are a-Changin' exudes a wonderful sense of intimacy in the original mono mix, and a mono cartridge is truly worth its weight in gold when it comes to Bob Dylan and his wandering guitar: You get a three-dimensional impression as if you were in an amorphous bubble instead of located along the rather narrow band you'd expect to get when you use a conventional stereo pickup. Without much lead time, Ortofon provided me with an MC Quintet Mono, which has made an unmistakably clear difference with various stereo pressings I own. The harmonica in "The Lonesome Death Of Hattie Carroll," for example, quietly creeps up on you when using the immaculate MFSL mono pressing. It traces a featherlight, sad melody throughout the song that would just sound jarring and completely detached from the context if played on an older stereo LP.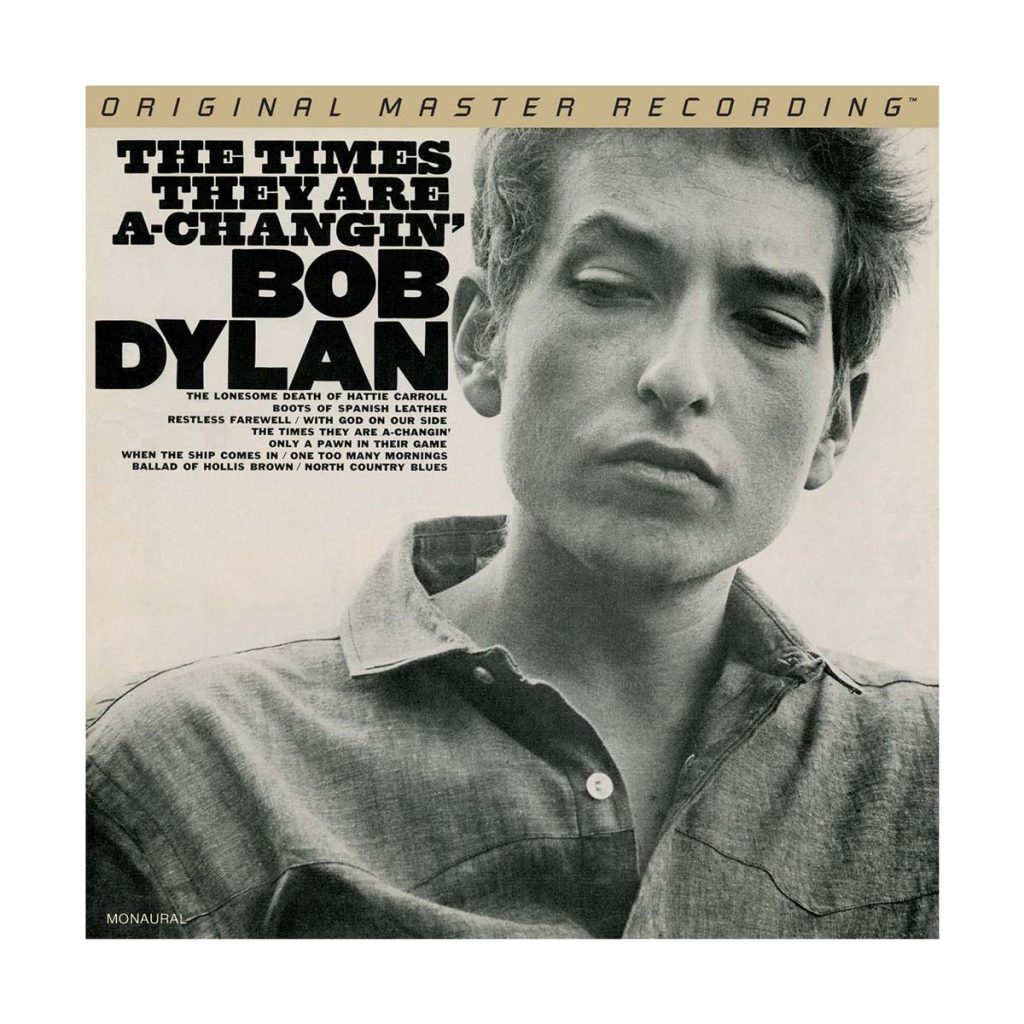 The subsequent stereoization has not compromised Highway 61 Revisited, though. This album would not only represent the transition to rock 'n' roll, it would also present Dylan as a completely new songwriter, — one who was clearly not ready to relinquish the American blues to the British imitators popular at the time without putting up a good fight. Especially those who only drew from America's black heritage, someone like Keith Richards presumably, probably thought Hank Williams was a whiskey brand. For music historians, the new mono version on the heavy, 45-rpm double vinyl is a must-have. What's more, the immaculate pressing sounds sublime. Nevertheless, its superiority compared to the broader, wilder, and more jittery stereo mix is not intrinsic, just a question of taste.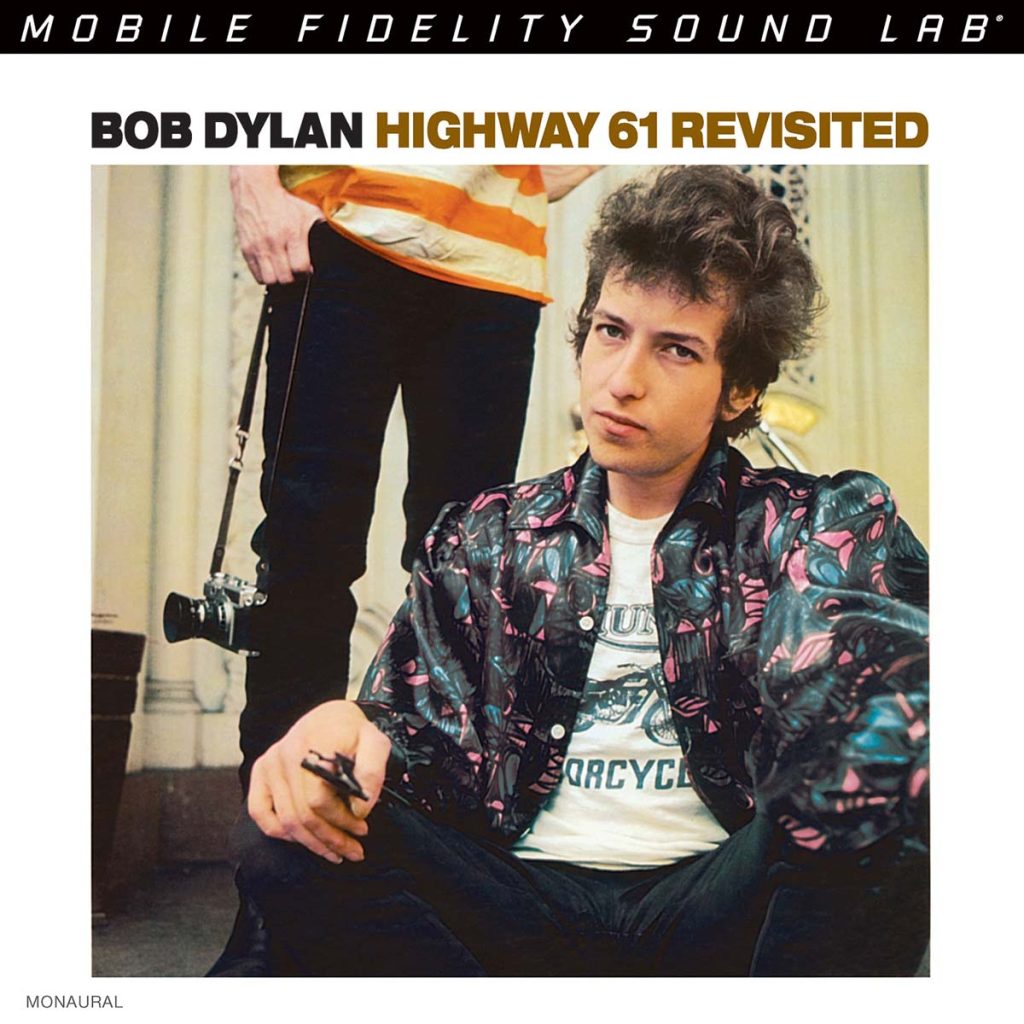 After Blonde On Blonde, the milestone album where Dylan managed to let his wings fully unfold, he released two country albums. Like Bringing It All Back Home, John Wesley Harding represents a kind of interim stage. Although it contained the Dylan classic "All Along the Watchtower," it didn't achieve the consistency of Nashville Skyline, the album released barely two years later. However, the MFSL version thankfully allows you to rediscover this album, which tends to get overlooked. "I'll Be Your Baby Tonight" alone is worth the hefty purchase price.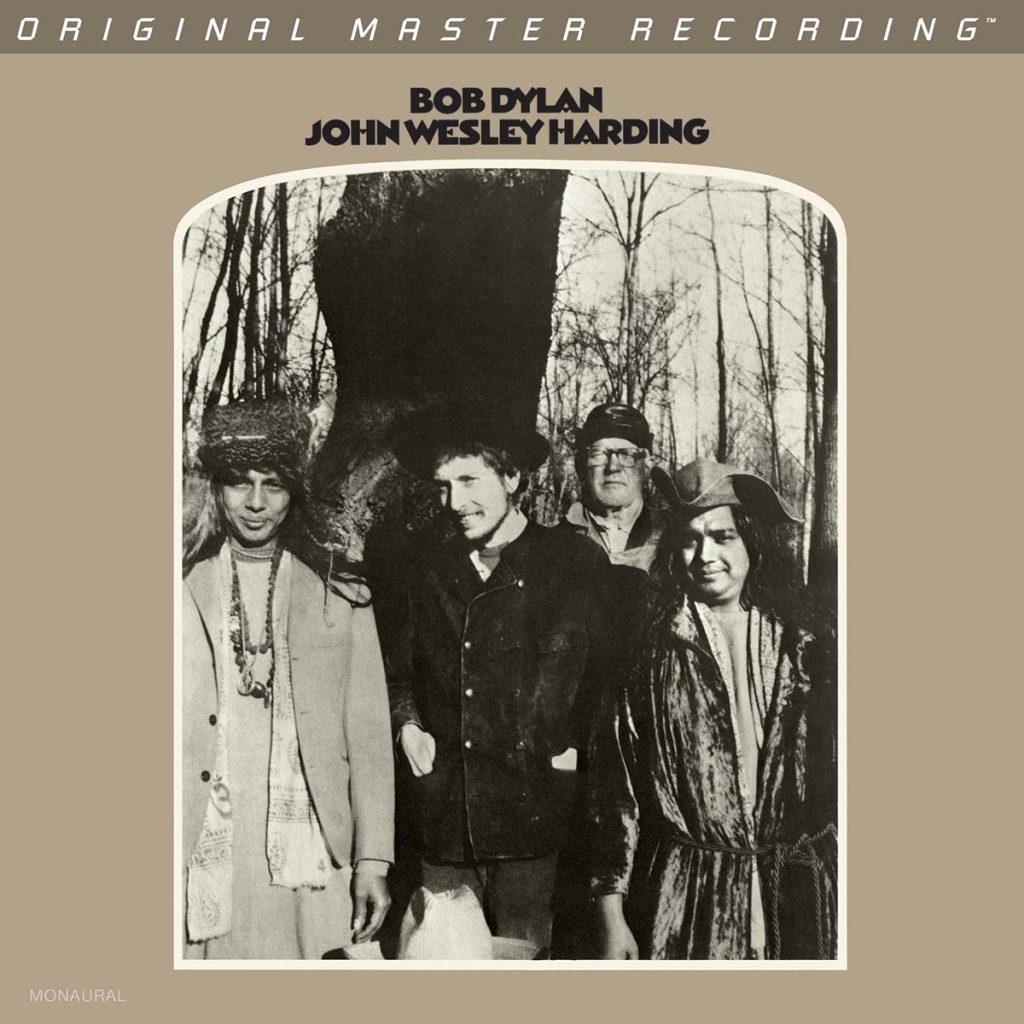 Bob Dylan
The Times They Are a-Changin'
Bringing It All Back Home
Highway 61 Revisited
John Wesley Harding
Label: MFSL | Format: Double LP (180 g, 45 rpm, price approximately €70)
The stated retail price of the reviewed device is valid as of the time of the review and is subject to change.