Or immensly powerful performance for the budget? In this case, both. Whichever way you look at them, the Børresen Z5 Cryo floorstanding loudspeakers are simply extraordinary.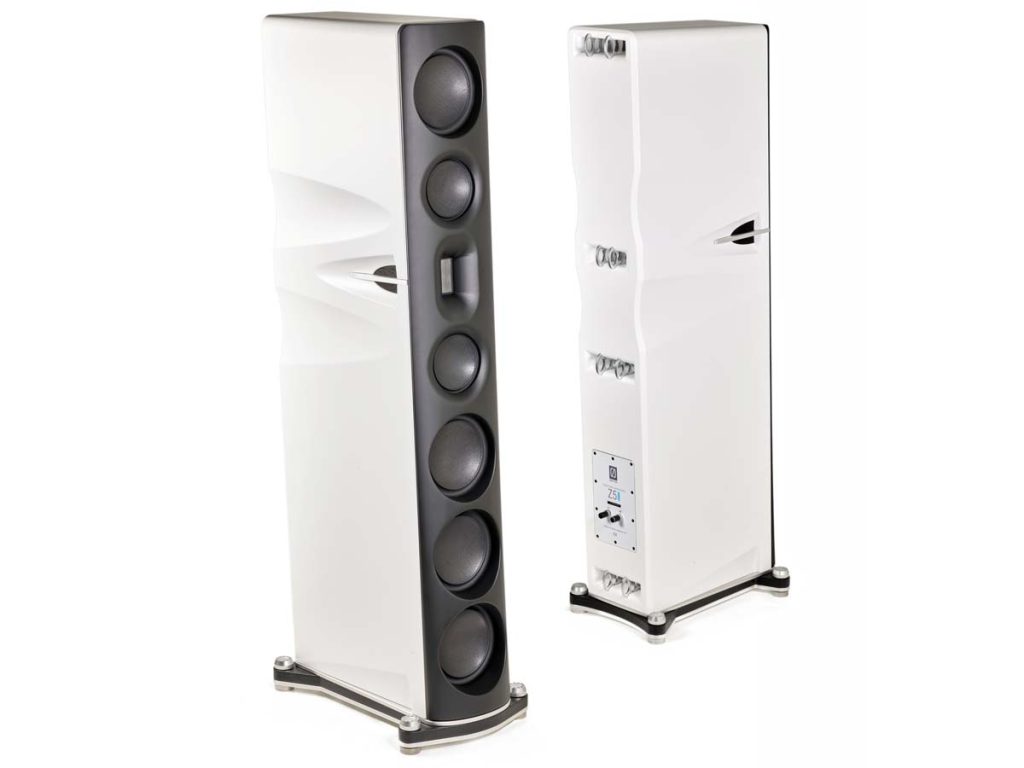 In recent years, the teams playing in our favorite hobby's premier league have reached new and incredible heights. But this is true for more than just the hi-fi world and the high-end scene: at the start of the 1990s, a VW Golf with plenty of extras would have cost around DM 17,000 – a hefty price tag for such a car even then. These days, the basic model will cost you just under EUR 28,000. While the financial difference can be somewhat justified, this is more difficult with hi-fi products. Especially when it comes to loudspeakers, most manufacturers utilize com­ponents provided by three or four established suppliers whose products can actually be found in the usual online DIY stores. Moreover, mod­ern simulation software is now so advanced that prototypes are not even built until the point in the process at which numerous failed attempts would, in the past, have already been discarded. But to avoid coming across as a full-on grouch, I want to clarify that even I can see and hear the opposing argument because, by the same token, we could never feature such superb beasts of machines in a chain like we can today. Wharfedale's Linton and the Cambridge CX, for instance, are just two cases in point among many others. So let's get into it.
When the Editorial team told me I'd be review­ing a pair of loudspeakers worth approximately EUR 50,000, my kneejerk reaction was to put up walls and just assume they wouldn't be for me. However, when I arrived at the office, my skepticism quickly vanished as I quickly realized that absolutely everything about these loudspeakers was special. And when I say "everything", I mean "everything". Not even the feet of the housings are outsourced. They (and even the machine that manufactures them) were developed exclusively for the Børresen Z5 Cryo loud­speakers. So, please bear with me if describing these loudspeakers takes a little longer than usual…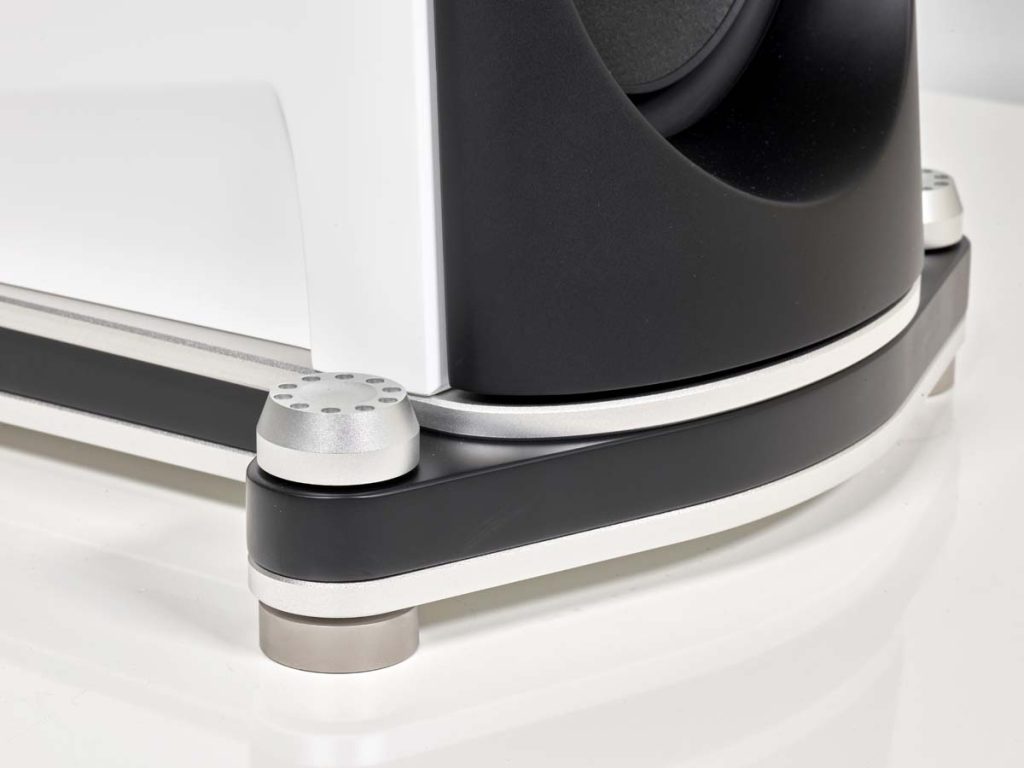 Børresen Acoustics (Co-)Founder, CEO and Developer, Michael Børresen, has accrued quite a lot of experience at different firms over the years and is definitively a well-known figure. For example, several Philips chasses were his creations, and Raidho constructions were designed by him for many years. Even then it was clear that he was particularly concerned with the issue of resonance. His extremely steady yet not overly heavy housings, as well as the oscillating yet self-composed stand designs of the small loudspeakers were truly unique at the time. It was the classic tale of a master­mind who wanted to let his creative whims run free from the shackles of another company. He wanted to explore his own ideas without compromises, and thus decided to go it alone.
He started with his own line of cables, followed by electronics and then finally loudspeakers. The many innovative developments boasted by the Z5 Cryo Edition loudspeakers are hardly some pointless attempt to reinvent the wheel. Instead, they are the result of exhaustively scrutinizing existing and functioning concepts, and, where necessary, devising ingenious, detailed solutions to discover a solid operat­ing principle.
For example, take the cone chassis which, like all of the other components, are manufactured in-house. The drive for these loudspeakers was made according to Børresen's vision – the iron, inserted into the pole plates in order to center the magnetic field, caused distortion. So, the team conducted simulations and experiments with different materials and geometries until they achieved a completely iron-free and im­peccably magnetically centered drive.
It exhibits a ridiculously low 0.6 millihenry of induction. This, as far as I know, has not been beaten by a single competitor.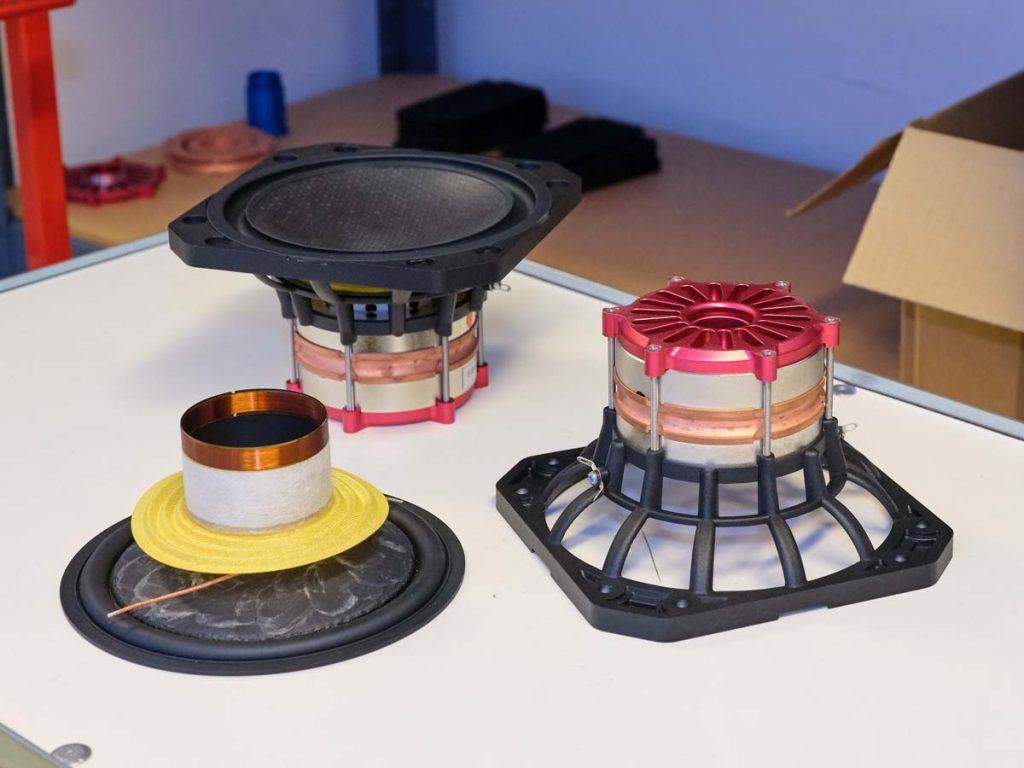 The diaphragm consists of a high-tech sand­wich – two razor-thin carbon layers surround a thin core of Nomex honeycomb. This creates exceptional stability, particularly for vertical vibrations, yet minimal weight – the combination every loudspeaker manufacturer dreams of achieving. As an added bonus, the coils are made from copperclad aluminum in order in turn to combine conductivity with weight savings.
The tweeter is an extremely evolved version of an old Philips patent. Børresen achieves this by laminating the fine aluminum conductor tracks onto a razor-thin polyethylene naphthalate film. The resulting moving mass is just 0.01 gram (!) and faced with a powerful magnet system, all driven just as extensively as it is effortlessly. The usual distortion levels are not present with this design, and what stood out above all for us with this tweeter was what we couldn't hear: artifacts that we have all integrated so thoroughly into the sound profile of a tweeter that we are confused when suddenly there is just the pure, unadulterated sound.
Even the crossover is fundamentally different from usual designs. We discovered a pair of semiconductors on it, which somehow rules out a purely passive operation. In fact (coming back to the distortion reduction again), a microcon­troller-produced square frequency apparently has an electromagnetic effect on the crossover components, stabilizes operating points and reduces crossover distortion. What exactly hap­pens there has not been revealed. We cannot confirm whether it works or not as we haven't compared it to a speaker without that compo­nent. However, it is exciting all the same.
And as if that weren't enough, Børresen subjects every metal piece of the Cryo version of the Z5 loudspeakers to days of cryogenic treatment. In several stages, the individual components (even the screws) are cooled to -196°C, and then held there for a full 24 hours before gradually returning normal room tem­perature as part of a highly controlled process.
As a result, all material stress produced during the production processes involving casting, milling, cutting, etc. is removed. In turn, the material is given the behavioral characteris­tics of a monocrystalline structure. While the purely mechanical speaker components benefit regarding resonance, the components that come into contact with the signal benefit from measurable improvements in conductivity of 6% to 8%.
As for the sound they produced, the Børre­sen Z5 Cryo loudspeakers were astound­ing from the start. They blew our expectations out of the water the moment the first notes had been played. They didn't sound tall, broad or deep or anything. This may seem strange, but they actually didn't make any sound. My initial reaction was somewhat deflated, because in line with today's standards, if you pay a lot of money, then you expect a blockbuster experience. But I quickly realized that optimized resonance control and immense materials research do not create exceptional experiences. Instead, they prevent most errors, in terms of functionality, from occurring. Just most? Well, what should I write? On the assumption that the development process has not yet reached its full conclusion, and that the sun will continue to rise every single morning, I think that at some point Michael Børresen will find another few areas where he can make some tweaks. This is my gentle way of saying that this article won't be the last one on loudspeakers, as the topic still has plenty of legs.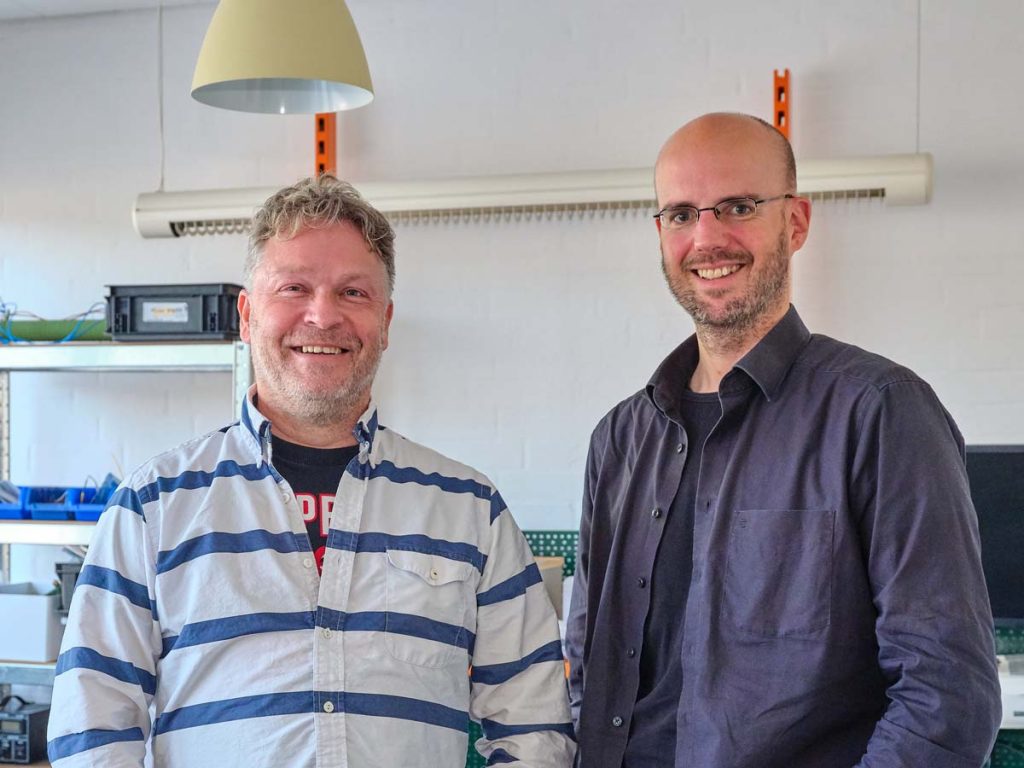 So, how do the loudspeakers sound? The an­swer remains rather disappointing: they sound exactly however the recording, the room and the connected devices allow them to sound. I kicked things off with Zubin Mehta's splendid recording of Richard Strauss' Salome with the Berlin Philharmonic (Sony). If you look for this recording, make sure you get hold of the un­abridged version. One of Sony's current compi­lations is missing a few small but essential parts. Rarely have I been able to immerse myself so deeply in the recording, or been able to read Éva Marton's lips, as it were, during the piece's dramatic climax. The Børresen Z5 Cryo easily sketched a comprehensive and effortless image of this complex musical event.
Even as Jochanaan (John the Baptist) cursed Salome from the depths of his dungeon, after which the orchestra unleashed every register of Richard Strauss' fascinating instrumentation, not even the slightest bit of information was lost or ruined. And, alongside the vehement brass and percussion attacks, I could still pick out the finest string and woodwind details. We are sure that this was due to the broadly low-resonance and low-distortion credentials of these loudspeakers, which did not allow the masking effects we are accustomed to.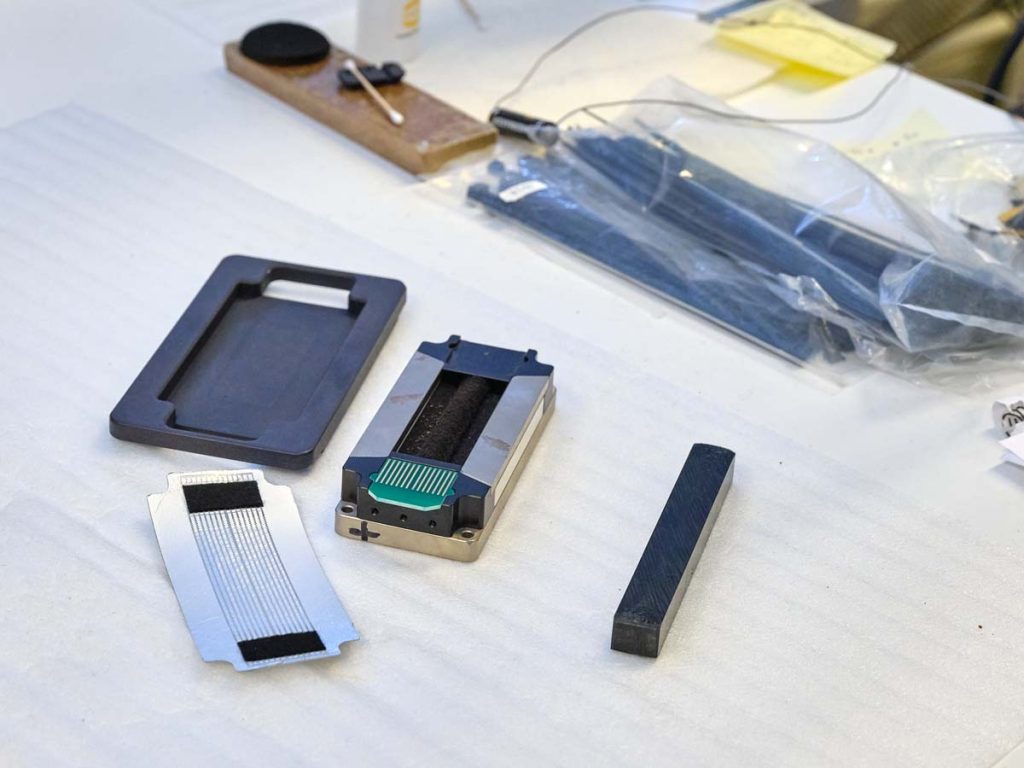 Little compression effects, cases of slight distortion, often place something extra on a tone and provide greater assertiveness. As a result, even if you are not fully paying attention, you still think you can hear "more". None of that was present here, and so an unobservant listener might initially think that the Z5 Cryo loudspeakers are boring. However, if you prick your ears and listen attentively, every minute you notice more and more just how much the Børresen beauties reduce the negative and expand the positive. And it doesn't matter what music genre you select. We went through numerous Tidal playlists of our own and made some fascinating discoveries, from Adams to Zappa.
But to return to the crux of the matter: yes, the Børresen Z5 Cryo are exclusive loudspeakers. However, you get anything but a deceptive package full of false promises, rather a pair of loudspeakers that stand upon more new approaches and in-house developments than probably any others. But such a broad range of in-house manufacturing expertise in a high ­income country also comes at a cost. Yes, it's a lot of money, but you truly get a lot of bang for your buck.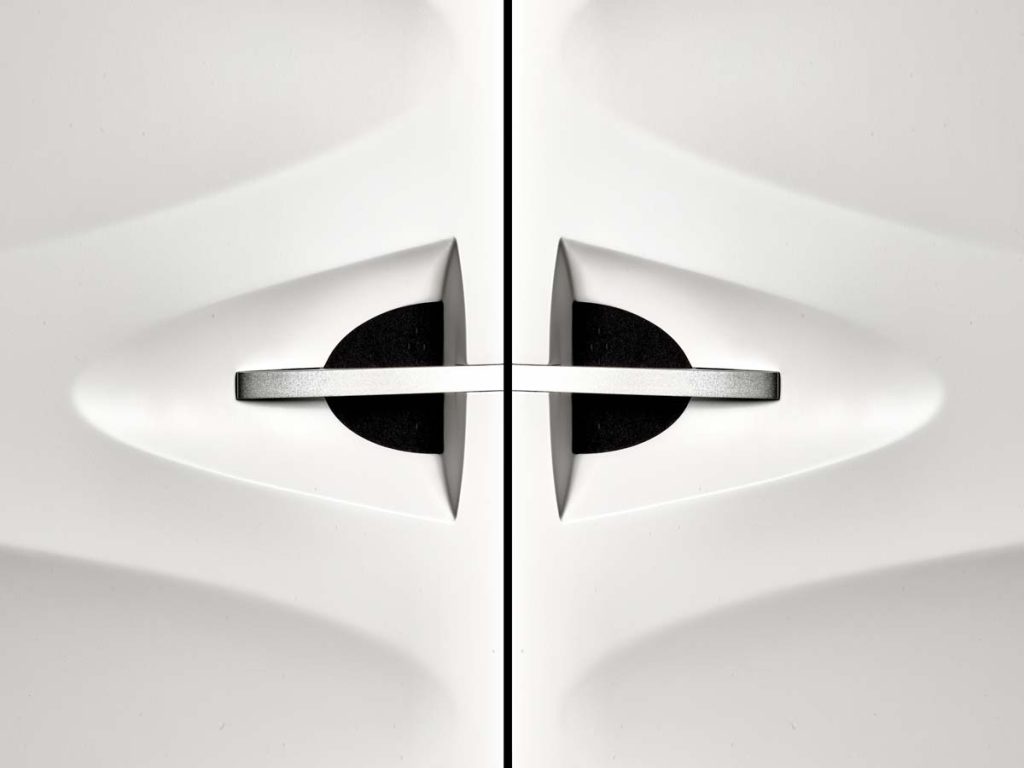 Accompanying equipment
Turntable: Transrotor Apollon TMD with SME 5, SME 3012 among others | CD player: Mark Levinson No. 390S | DAC: Merging Technologies | Integrated amplifier: Lavardin IT | Preamplifier: Crane Song Avocet | Power amplifiers: digital power amp based on ICEpower, Accuphase P-4200 | Loud­speakers: Spendor Classic 3/5, Wilson Audio Sasha DAW
Loudspeaker
Børresen Z5 Cryo Edition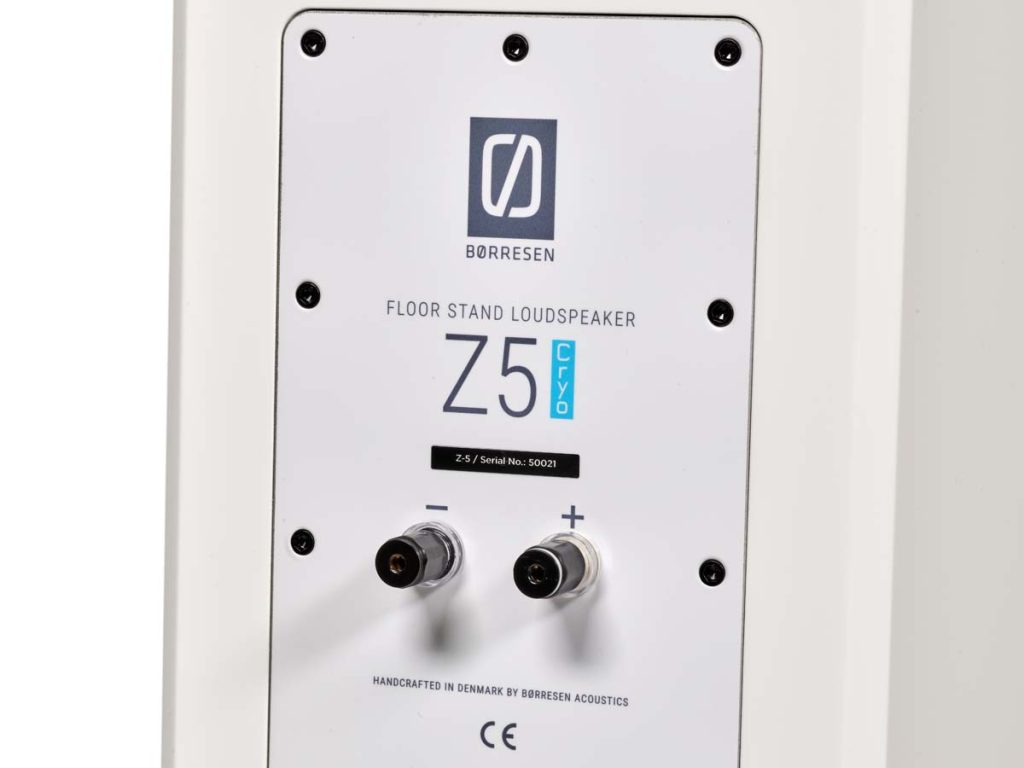 Concept: three-way floorstanding loudspeaker, bass reflex | Frequency range: 25 Hz to 50 kHz | Sensitiv­ity: 90 dB (1 W/1 m) | Impedance: 4 Ω | Equipment: ribbon tweeter, 2 x 4.5-inch mid-ranges, 4 x 8-inch woofers | Finishes: black or white satin painted | Dimensions (W/H/D): 23/151/70 cm | Weight: 75 kg | Warranty period: 5 years | Price per pair: approx. €50,000
Børresen Acoustics ApS
Rebslagervej 4
9000 Aalborg
Denmark
info@borresen-acoustics.com
The stated retail price of the reviewed device is valid as of the time of the review and is subject to change.