The Bowers & Wilkins Zeppelin is the perfect companion when you simply want to switch off and drift off into a never ending expanse of music.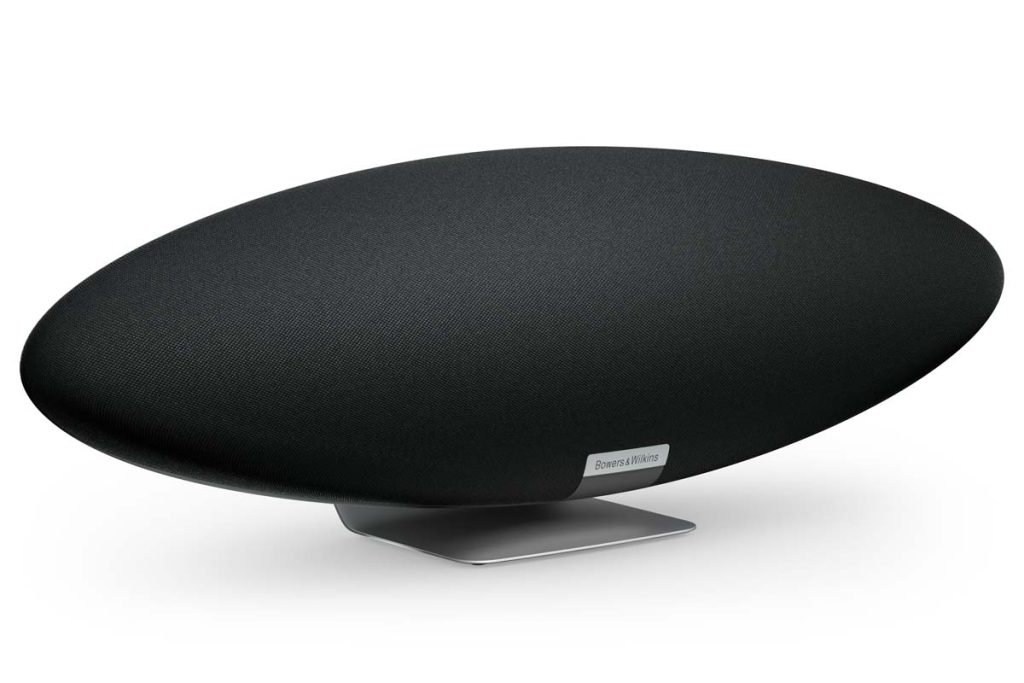 Even though I am subscribed to Qobuz, I unashamedly admit that I really don't stream all that much. To me, streaming is a filler of sorts that allows me to listen to music that I don't own on physical media (yet), or at least as digital download. Other than that, I use the streaming service as well as YouTube to embark on journeys of musical exploration. Typically, I'm on the hunt for new discoveries, other times, I'm simply on a trip down memory lane – although the memories can hardly be my own, as I then tend to listen to songs that are older than myself. So, as I shouldered the new Bowers & Wilkins Zeppelin when leaving the office in order to put it through its paces at home, I had the opportunity to ponder all the forgotten musical gems that I hadn't listened to for ages. When I say 'new' Zeppelin, by the way, it's because the smart speaker, that first saw the light of day in 2007, has recently been launched in its third iteration. Besides further honing of its sonic prowess, its streaming capabilities have been updated. It comes with the usual streaming services – Deezer, Tidal Qobuz and the likes – integrated, and streaming music from a smart phone or tablet via Bluetooth is equally possible thanks to aptX adaptive. The musical cigar also gets along with AirPlay2 and Spotify Connect, and built-in Alexa lets you simply submit your musical wishes verbally if you so desire. You don't even need an Echo Dot to do that – the required hardware comes integrated in the Zeppelin.
Once at home, the Zeppelin flies right out of the box and onto my desk. The integrated solid metal stand makes it look like the airship is elegantly floating above the surface, and even though the baseplate is rather slim compared to the total width of the device, there's no need to worry about its stability – you'd really have to slam into it with a vengeance for the Zeppelin to go full Hindenburg on you. An on/off-switch is nowhere to be found; as soon as I plug in the power cord, the Zeppelin awakens. The multi function button flashes white to signify the boot-up, after which it starts pulsating amber, indicating that it is now in setup mode. Initial start-up requires the usual spiel: Log on to the network, download the Bowers & Wilkins Music App, create an account – all that goes down painlessly and without a hitch. As you'd expect, the app is your primary tool when it comes to controlling the Zeppelin. So, here goes: I navigate to my Qobuz account using the B&W interface, drop into my armchair, put my feet up and promptly commence browsing my music library…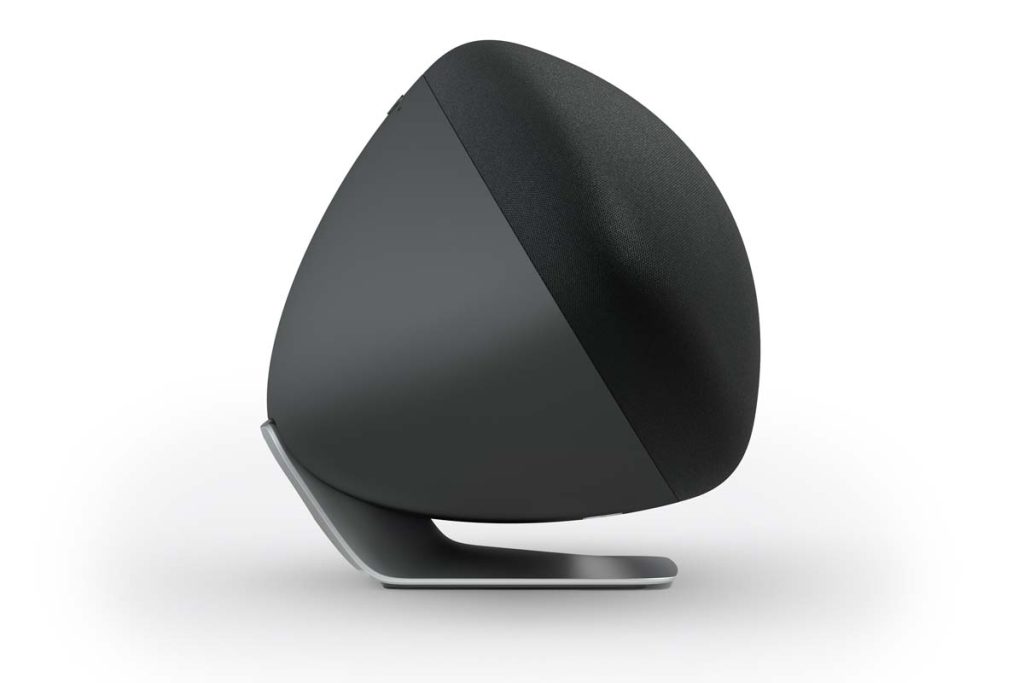 Now, I can't really tell you by what route exactly I wandered from Ultravox to Yellow Magic Orchestra to Paula Abdul and found myself listening to the Dresden Dolls at some point to finally arrive at Emerson, Lake and Palmer. What I can tell you, though, is that it was a lot of fun. It also got late somehow. The connection from my smartphone to the Zeppelin was pleasantly reliable. It was only at the very beginning that I experienced a hickup – which was quickly and permanently resolved by reconnecting my phone. Apart from that, operating the Zeppelin is a breeze, my only niggle being that the volume control could be a bit more granular. When it comes to sonic performance, the Zeppelin braves the musical journey admirably, leaving me with nothing at all to complain about. It has to be noted, though, that the voicing is more fun that all-out accurate: full and rich, and garnished with a dash of top-end sparkle. For a smart speaker that's not about critical listening, but rather providing a quality soundtrack to whatever you're doing at the moment, that's definitively the right choice in my opinion. The first thing that strikes me is how effortlessly the Zeppelin fills the room with music. Bass is handled by a single woofer measuring a respectable 15 cm across. Obviously, this isn't going to dig down to the bowels of the earth, but it carries the music with proper authority while remaining perfectly transparent at all times. The fat bassline of Ladytrons "Deep Blue" (Velocifero) is rendered every bit as beefy as it needs to be, yet it never takes the air out of Helena Marnie's voice. The midband is generally well balanced and free of coloration. On "Coin operated boy" by The Dresden Dolls (The Dresden Dolls), Amanda Palmer's voice is captured in a pleasantly raw, not overproduced way; the Zeppelin reproduces this with perfect credibility, the timbre remains fully intact. It also delivers a solid showing when it comes to resolution: On "Carry on Wayward Son" by Kansas (Leftoverture), I don't really need to focus in order to be able to follow the accompanying hammond organ and piano at the same time, while the drum kit whips the rhythm along with all the appropriate dryness.
In short, the Bowers & Wilkins Zeppelin offers everything that you expect from a modern smart speaker: intuitive operation, compatibility with all the relevant streaming services and an appearance that is striking without being polarizing. Add to that sound quality worthy of the Bowers & Wilkins badge and you've got yourself a perfect package.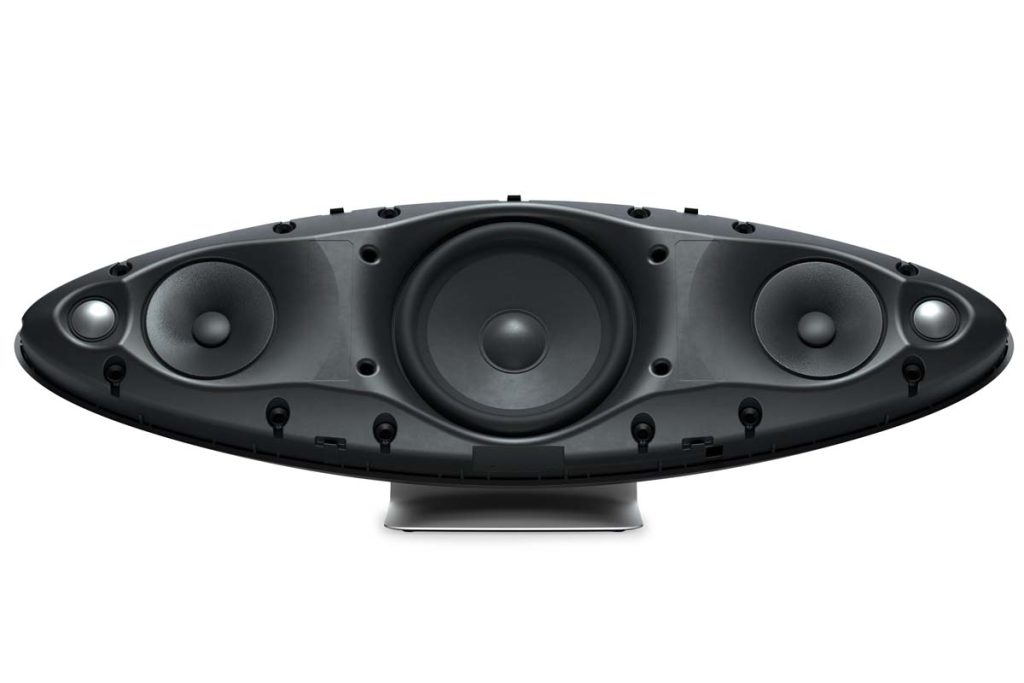 Wireless-Musiksystem
Bowers & Wilkins Zeppelin
Concept: Three-way streaming loudspeaker | Driver complement: 2 x 25-mm-tweeter, 2 x 90-mm-FST-midrange, 1 x 15-cm-woofer | Frequency response: 35 Hz – 24 kHz | Output: 240 Watts | Compatibility: Deezer, Qobuz, Tidal, Spotify Connect, AirPlay 2, Bluetooth aptX Adaptive, AAC, SBC | Special features: Alexa built in, equalizer function in the app | Colors: Midnight Grey, Pearl Grey | Dimensions (W/H/D): 65/21/19 cm | Weight: 6.5 kg | Warranty period: two years | Price: around 800 Euros
D&M Germany GmbH
A division of Sound United
An der Kleinbahn 18
41334 Nettetal
Phone +49 2157 12080
The stated retail price of the reviewed device is valid as of the time of the review and is subject to change.