Jazz is like a dense forest where it s easy to overlook something important. Hans Jürgen Schaal points out a few highlights of jazz history we may have missed.
From 1937 to 1939, the Raymond Scott Quintet (actually it was a sextet) was one of America's most successful bands. Scott's music was heard on popular radio programs and Hollywood films at the time, and regularly filled large concert halls. Classical stars such as Jascha Heifetz and Igor Stravinsky also loved this band.
Raymond Scott's specialty was classically-affiliated, dense three-minute pieces in the style and sound of swing jazz that was in vogue at the time. His highly virtuosic band excelled at this with original themes, high tempos, sudden turnarounds, unexpected tempo changes, crazy scales, and tightly interlocked ensemble parts. There was no improvisation, but Scott called this music "descriptive jazz." Jazz pundits, on the other hand, spoke more of "quirky pseudo jazz."
At least some real jazz bands at the time took up the idea of "chamber swing" – most consistently John Kirby's sextet. Today, this kind of music is largely forgotten. At most, you can still hear Raymond Scott's clever ideas in cartoons, such as his indestructible evergreens "Powerhouse" or "The Penguin". (The latter inspired Bug Music's album cover).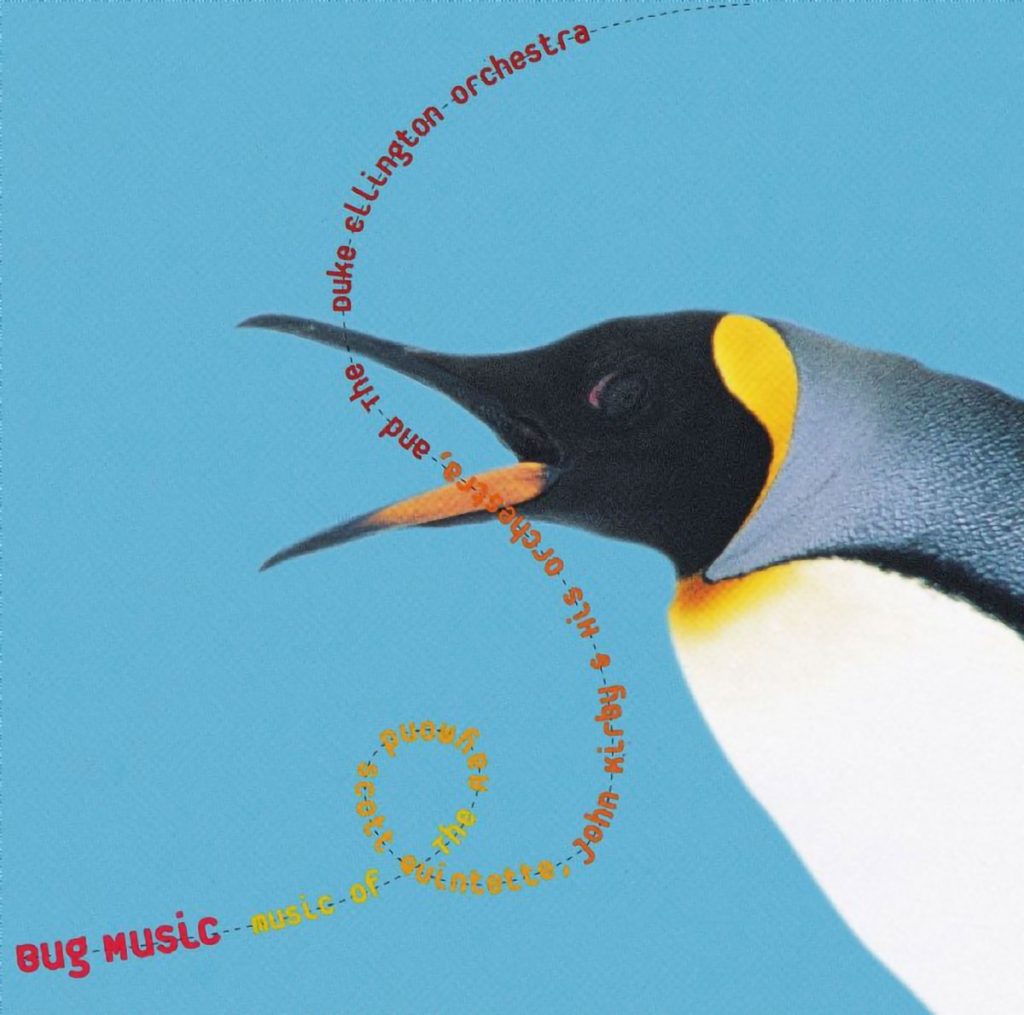 Clarinetist Don Byron is known for liking to buck the zeitgeist and get between all the stools. Before Bug Music, for example, he made an album of music by klezmer star Mickey Katz. Later, he also delivered a tribute to R&B saxophonist Junior Walker. In contrast, Don Byron's own music is more at home in the new jazz and new music avant-garde.
Bug Music features jazz adventurers at work, including trumpeter Steven Bernstein, trombonist Craig Harris, pianist Uri Caine. It's Byron's firm belief that revivals shouldn't be left to conservatives if you really want to capture the original, avant-garde spirit of the originals. Only free spirits can revive a music once invented by free spirits.
16 pieces are presented by his ensemble, all original works by Raymond Scott's Sextet, John Kirby's Sextet or by their all idol, the Duke Ellington Orchestra. Byron transcribed and arranged all the pieces himself – they are dense, meticulously polished, virtuosically executed arrangements in a style of playing from the day before yesterday. The music press attests Byron "respect and great understanding for a forgotten style". Despite the anachronistic impression, the unusual album conquered the "Contemporary Jazz Charts" in the nineties.
These subtle, highly complex miniatures (almost all under three minutes in length) by no means serve a popular nostalgia. Rather, they reanimate a grotesque musical niche that, even around 1940, was considered either original or terrible. Hence the album title Bug Music. The term comes from the cartoon series The Flintstones and alludes there to the Beatlemania (beetle = bug) that struck the U.S. like an epidemic in the 1960s. At that time, the Beatles, too, were either awesome or awful.
Don Byron – Bug Music on discogs.com
The stated retail price of the reviewed device is valid as of the time of the review and is subject to change.