No, this isn't about a German fashion brand or a mildly alcoholic cocktail mix of prosecco and lemon balm or elderberry blossoms. The clever boys from Chord Electronics took the name Hugo2 from the English "You go"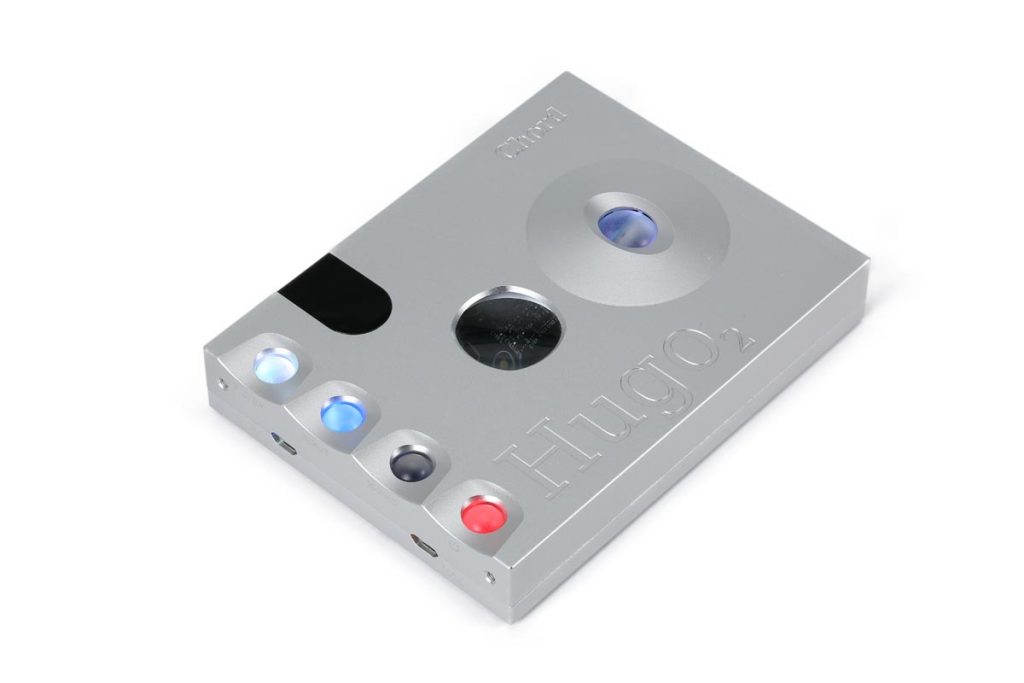 … or perhaps "Take it wherever you go!", as a way to communicate right from the start through their branding that the combined DAC-headphone amplifier is a unit you can operate anywhere. Hugo can be used as a stationary D/A converter with a regular in-home system or taken on the go as a mobile DAC-headphone amplifier that converts laptops, tablets, and smartphones into audiophile players. And, of course, Chord's digital mastermind Rob Watts was pulling the strings, particularly with his skills as a developer.
Originally developed to mark the 20th anniversary of the legendary D/A converter DAC 64, the Hugo from Chord has now been issued in a second development stage and boasts several technical refinements that put it far ahead of the successful starting model. For instance, the second-generation device can play hi-res files up to 768 kHz/DSD512; and, with the standard remote control, integrating it into stationary systems is even easier. But even in semi-mobile operation, such as outside on the deck or at the office, the remote control proves a welcome luxury you'd not want to go without — even if only to activate an alternative digital filter from your listening spot or to experiment with the crossfeed mode whenever you like. The Hugo2 offers all of these fine extras and, on these merits alone, sets itself apart from most of the mobile devices in the same category. Chord Electronics also gave the Hugo2 a special Bluetooth module with aptX support that sends the digital music signals on the shortest path to the converter. This ensures, says Chord, that you get the best possible sound quality from a smartphone or laptop when using a cable-free connection. Very convenient: Whether on a Mac, Windows, or Linux, complicated driver installa­tions have been eliminated. Here, true plug-and-play does its job.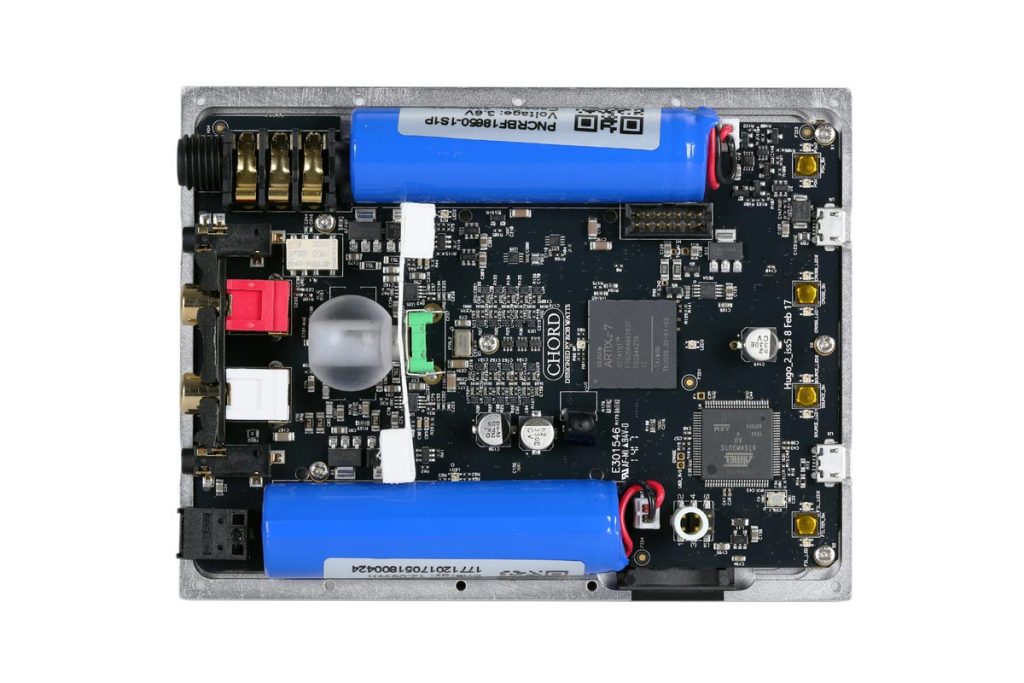 The rather cheerful colors of the small lighting console on the side of the Hugo2 are a matter of taste and opinion; the display is there to show the various operating states and sampling rates. In contrast, the sound qualities of the ultrasolid aluminum case are definitely not a matter of taste. Whether as a stand-alone DAC for the home system or as a mobile DAC with integrated headphone amp, the Hugo2 does not produce any kind of sound mistake at any point. Using reference headphones such as Focal Utopia, the Hugo2 conjures up profoundly deep bass, a clean and straight medium- and high-frequency range, and a more than satisfied smile on the face of its owner.
Years after having forgotten it, I am rediscovering Goldfrapp's first album Felt Mountain and how fascinating the combination of the Hugo2 and Utopia reproduce the hi-res file without any kind of dynamic limitation. Soon Alison Goldfrapp's voice has seared itself into my head for the rest of the day — amazing! Part of the fantastic sound and the highly precise spaciousness can surely be traced to the flawless battery power during portable operation. The slight inconvenience of recharging the battery every eight to ten hours is nothing compared with the sound virtues one otherwise brings home without the standard "dirty" USB power supply of portable devices that feed on the source device's power hub. Here, it's all really just clear. The headphone amplifier in particular audibly benefits from this, with even very demanding acoustic caps feeling a definite punch when it comes to power and performance. With the Hugo2, Chord has accomplished an all-round compelling power pack that I don't want to go without in the future — neither at home nor on the go. Splendid!
DAC/headphone amplifier
Chord Electronics Hugo2
Digital inputs: Bluetooth aptX, optical (max. 24 bit/192 kHz), electrical (max. 24 bit/384 kHz), micro USB (max. 32 bit/768 kHz, DSD512) | Analog outputs: Headphone jack (6.3 mm) and mini jack (3.5 mm), asymmetric (Cinch) | Features: USB charge connector, digital volume control, status and sampling display with color-coded lights, digital filter and crossfeed filter switch, battery charge time approximately seven hours during playback; remote control included with delivery | Dimensions (W/H/D): 13 cm/10 cm/2.1 cm | Weight: 450 g | Warranty period: three years (two years for battery) | Price: €2,290
The stated retail price of the reviewed device is valid as of the time of the review and is subject to change.