Moving Magnets With That Special Something
With A New High-Quality MM System, Clearaudio Is Looking To Make A Splash In The Market For Entry-Level MCs – And It's All Thanks To Charisma.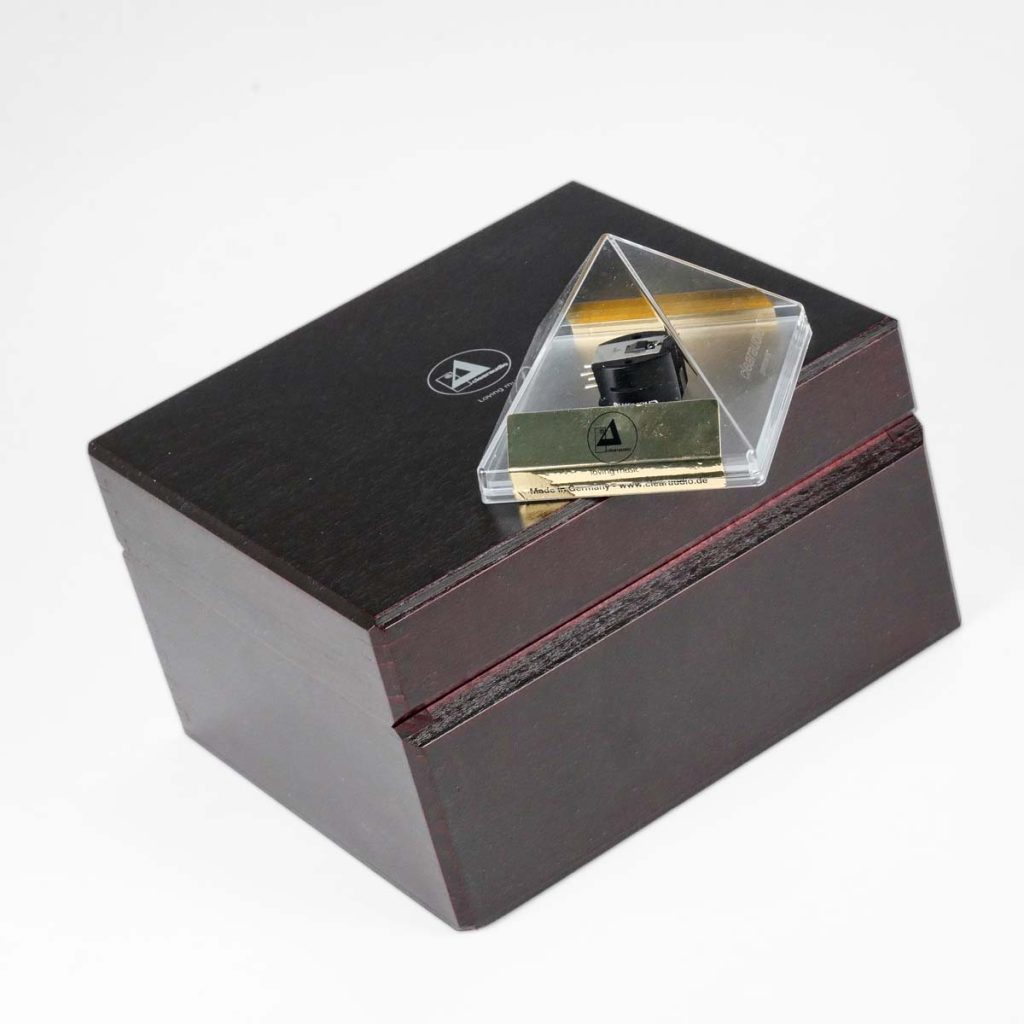 There are days when everything seems to take care of itself. Scarcely had I found a suitable turntable for the living room and driven back and forth across the length of Germany to fetch it. Now, an exquisitely restored Thorens TD 280 Exklusiv is proudly on display in my living room. On my return journey, I had six hours to think about what I could stick under the headshell. The Dynavector DV20X2 (see FIDELITY No. 28) was a definite possibility and appeared to be perfectly in tune with my musical tastes. When I had stopped for a bite to eat, I read an interesting e-mail that had been sent to all my coworkers at the magazine. It asked if anyone would like to take a look at the crème de la crème of Moving Magnet (MM) systems: the magnum opus from the analog doyens at Clearaudio! A real gem of a component for high-end analog enthusiasts. Admittedly, I'm not usually the go-to guy for the really exclusive stuff that arrives at our magazine. This is probably because my colleagues are only too well aware of my opinion of top-of-the-range audio equipment: It leaves too big a hole when you have to give it back. And you end up thinking you'll never be able to listen to music again without it! It's nice to know about all that great stuff out there, of course. But it's not often that my rational side is slam-dunked by a "gimme, gimme" reflex. Back to the topic at hand, though. I sent a mail back to the magazine volunteering to test the device in question, but never seriously expected to be given the job. If it were to happen, however, I even had a "proper" turntable I could use should the luxury cartridge not be keen on partnering with my old Thorens.
A few days later, I was able to put all this to the test when I actually found myself attaching the incredibly expensive Clearaudio Charisma V2 MM system to a second-hand record player costing €300. Simply because I could! Morning was shaking off its clammy nightgown as Glenn Gould stroked his way through Brahms's piano concertos. Even though I've no great knowledge of classical music, I love the contemplative mood evoked by this particular record. Along with a cup of fresh-brewed coffee like Grandma used to make and a cigarette, it's a great start to the day. At times like these, you'd like life to have a pause button. Gould's interpretation of Brahms's concertos is surprisingly relaxed. Quoting from a 1992 review in the magazine "Zeit," his "… clear nuance and accentuation of the thematic thread, particularly in the midrange that is usually dominated by descant and bass" puts me in a relaxed, almost Zen-like mood. At the same time, this legendary pianist "brings a transparent quality to the complex polyphonic tapestry" and contrasts "the nimble thematic embellishment of the right hand with the strikingly distinctive progression of the left."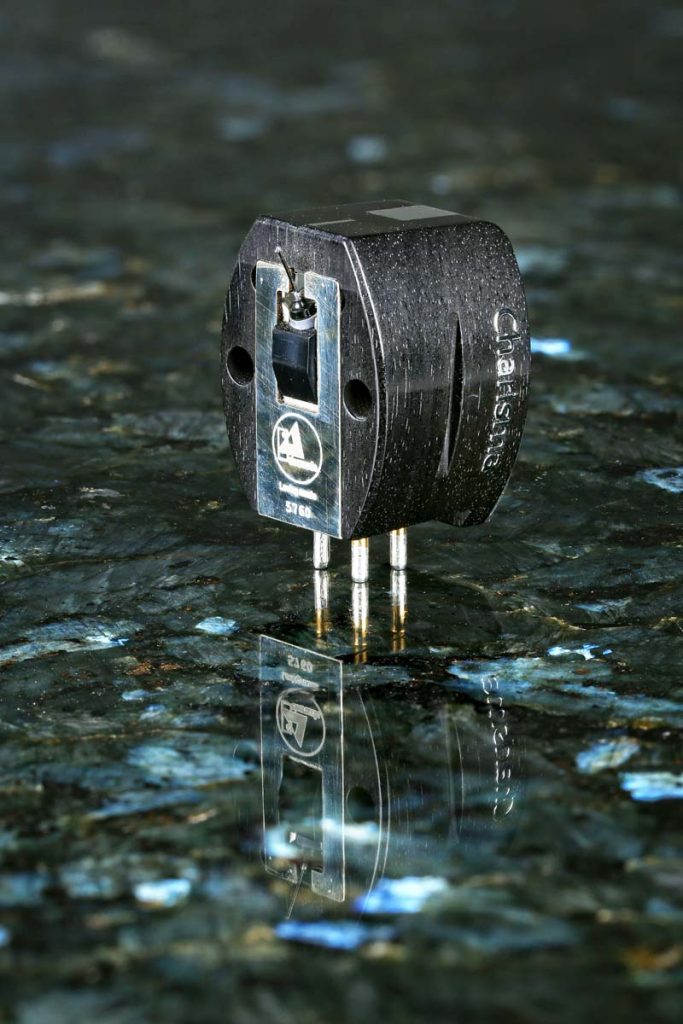 Over the last few years, I have been able to use a wide number of "affordable" turntables and cartridges. But, now that I knew what you could achieve by screwing a superb cartridge into a second-hand record player, all previous thoughts of whether I needed an upgrade seemed to have been pretty much a waste of time. For the length of its 100-hour break-in peri­od, the Charisma remained in my second turntable. During this time, my Scheu and its Benz MC proved a useful comparison. I placed both devices in the same location, used the same accessories, and played the same records. The Charisma V2 won all my comparisons by that well-known mile, despite the fact it was attached to the supposedly inferior Thorens turntable. I shelled out an awful lot of money on vinyl over the past few weeks! The record hype means you can now find just about anything you might want by just sifting through the sale tables at retail stores. It also means you frequently spend more money than you originally intended.
Who came up with the idea that MM systems were down-to-earth and unpretentious but delivered less resolution and fine dynamism in their performance while MC cartridges would be completely the reverse as far as their strengths and weaknesses were concerned? Please forget any such preconceptions, especially if you have the good fortune of being able to try out the Clearaudio Charisma V2 in your own configuration. This cartridge really does set new standards in music, regardless of whether we're comparing it with MMs, MIs, or MCs. It's straightforward and precise and delivers a palette of tones I've never encountered to this extent before, tones that are accompanied by a fascinatingly high resolution and breadth of sound distribution. For me, the Charisma is the best analog pickup you can buy (across all the functional principles) in the category of up to €3,000. By this point, I'd become so fascinated with the earthy character of the V2 that my curiosity about how it would sound attached to my other turntable was increasing by the hour. When I get the urge to tinker, I normally pick up a screwdriver and tackle a robust mountain bike.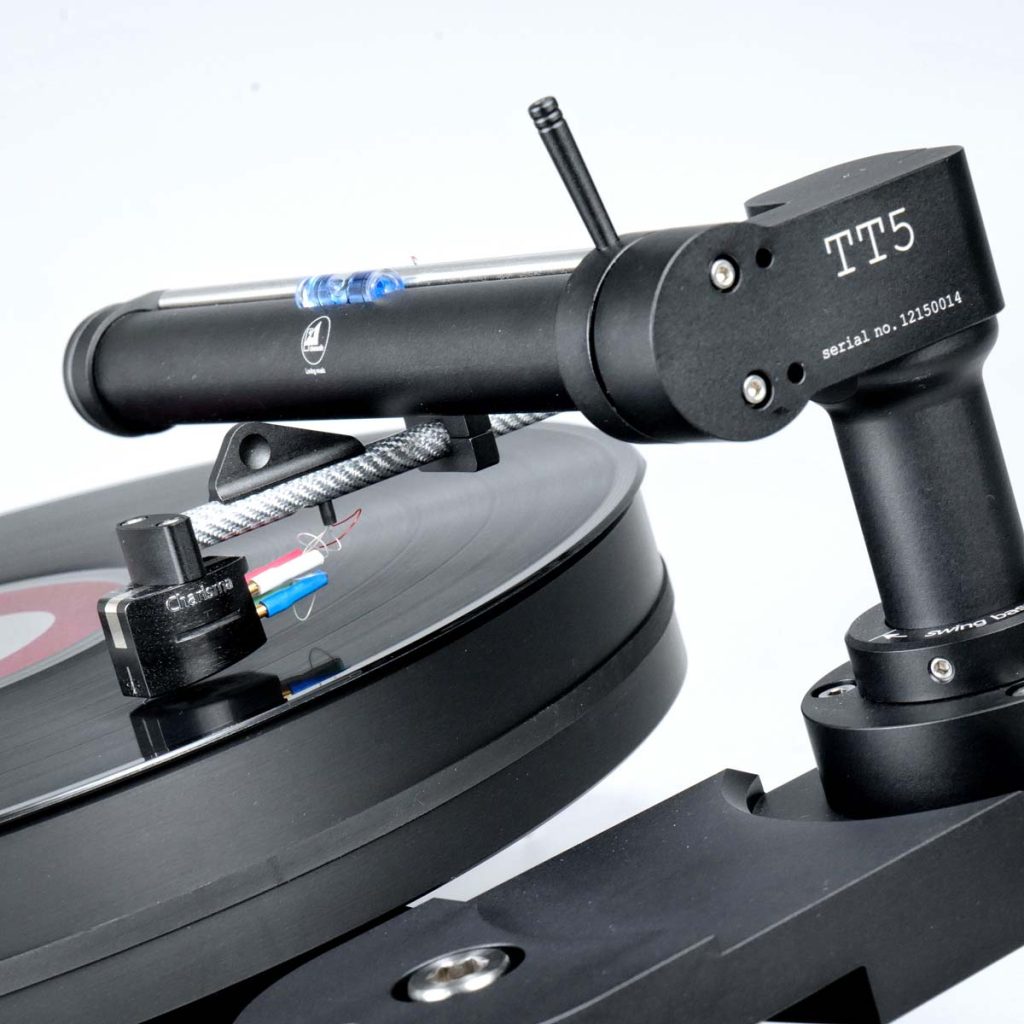 For people with limited motor skills (I'm definitely part of this group), the thought of regularly changing cartridges prompts sweaty hands and a dose of the jitters. If something goes wrong, it can have really expensive consequences. But, here as well, the Clearaudio Charisma V2 demonstrated its exceptional qualities. I don't exactly know why, but I was able to attach it to the tonearm of my Scheu Classic more quickly than any other cartridge I've ever used. The Charisma boasts excellent handling as well as superb sound. With almost daily practice, I was soon able to switch between Scheu S and Charisma V2 in under 10 minutes. Correct azimuth adjustment is the only tricky bit, due to the weight (9 grams) of the Charisma and the Scheu Classic's delicate unipivot bearing. The gimbal bearing in the Thorens's tonearm is more robust in this respect. Having said that, attaching cartridges is not something most people do with any degree of frequency. Installed in the headshell, Clearaudio's top MM model is the spitting image of its smaller brother, the Maestro V2. Both have the same elegant ebony casing. So, turning the already excellent Maestro into what is arguably the world's best MM system was just a matter of coming up with a few more enhancements. How difficult can that be?
At Clearaudio, top-of-the range products are often only differentiated from their less expensive siblings by the degree of stringency applied to the selection of components. In the case of the Charisma, however, the company put in considerably more effort than this. Engineers spent over a year experimenting, comparing and testing. Only the finest components and materials were used — which should come as no surprise in view of the sound and the €1,500 price tag. The boron cantilever and the double polished Gyger S-shaped diamond stylus are also found on the exceptional Goldfinger Statement cartridge. Instead of gluing the tiny diamond in the usual way, it was precision-mounted on the cantilever and then pressed into the boron tube. Only a microscopically small drop of adhesive is used — to be on the safe side — without absorbing too much energy. Finding magnets powerful enough to deliver the impressively high output voltage must have taken quite some time; Clearaudio claims the pairs are 100% identical. A lot of work was also put into fine-tuning the resonance behavior. The resulting cartridge body of hand-polished ebony wood, set with a nickel silver inlay, harmonizes perfectly with drive and pickup quality to deliver the desired sound. No energy is wasted during the pickup process.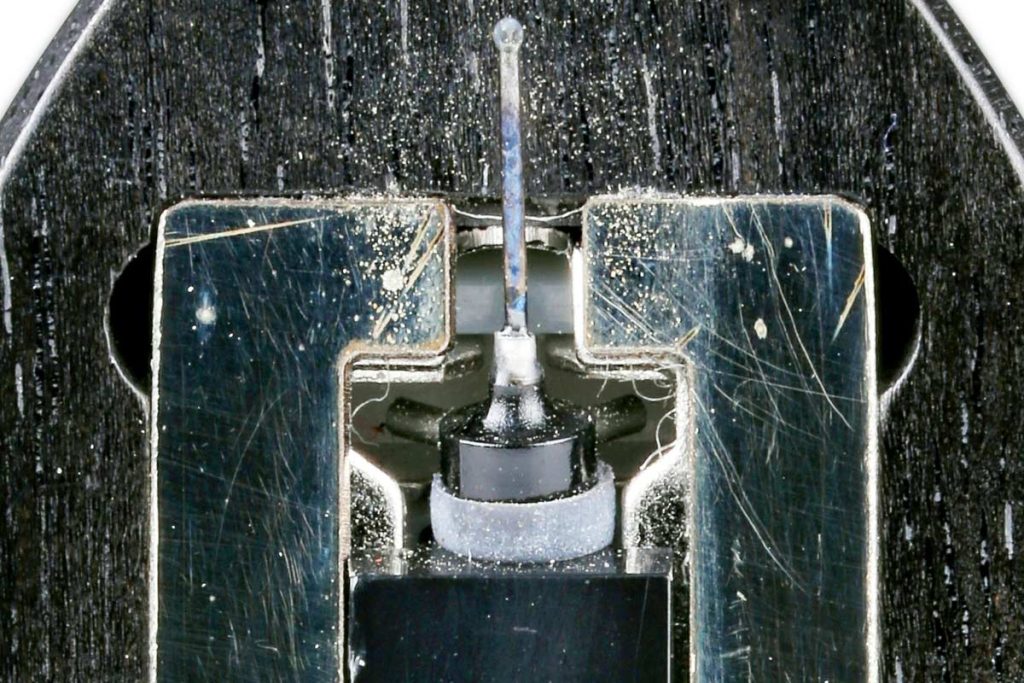 Thanks to its lavish magnetic drive, the Clearaudio Charisma V2 has an impressive output voltage of 3.6 mV, more than ample to create a great sound with the vast majority of phono preamplifiers. I'm in the happy position of being able to experiment with three external phono preamps and The Tune, my own integrated Einstein amplifier. The Charisma is unexpectedly unpre­tentious when partnering with the Acoustic Solid preamp. And when I completely switch to The Tune, things really start to buzz (my compliments to the Einstein team in Bochum!).
It takes only half an LP side for Johnny "Guitar" Watson to whip his cool Nordic audience into a frenzied group of soul sisters and funk brothers. You can almost hear the audience pushing toward the stage. Not that you can actually perceive movements in the room, of course. What you experience is the transfer of energy between band and audience, as if millions of capacitors with almost unlimited capacity have been connected up between them. The sound is explosive, gutsy, and right in your face.
That's the way I like my blues! Anyone not brought to his or her feet by this roaring, stomping, scintillating atmosphere would freeze to death in an active volcano! The Charisma coaxes super performances of soul, funk, and blues from the vinyl's grooves. You feel as if you've been teleported from your armchair to the actual concert location.
That's exactly what I expect from music. I need pure, unadulterated emotion, not just faithful reproduction. I want to taste the sweat of the audience in the air around me. Transferring the exhilaration of a live concert to your own living room using technology alone is a really difficult thing to do. Really difficult, but not impossible. At least not when you have an exceptional cartridge like the Clearaudio Charisma V2. At our magazine, we have a problem with the word "reference." It's used as a label for more and more high-end equipment, but frequently doesn't have any real significance within the context of consumer hi-fi. My reference is and will remain what I experience at a live concert. As far as musical reproduction in my own living room is concerned, from now on everything (whether analog, digital, turntable, or streamer) will be judged against the sound created by the Charisma V2. This is a cartridge I don't intend to give back! Should the publishers insist on reclaiming this truly charismatic object of my desire, they'll need to, as Charlton Heston said about his rifle, pry it from my cold, dead hands!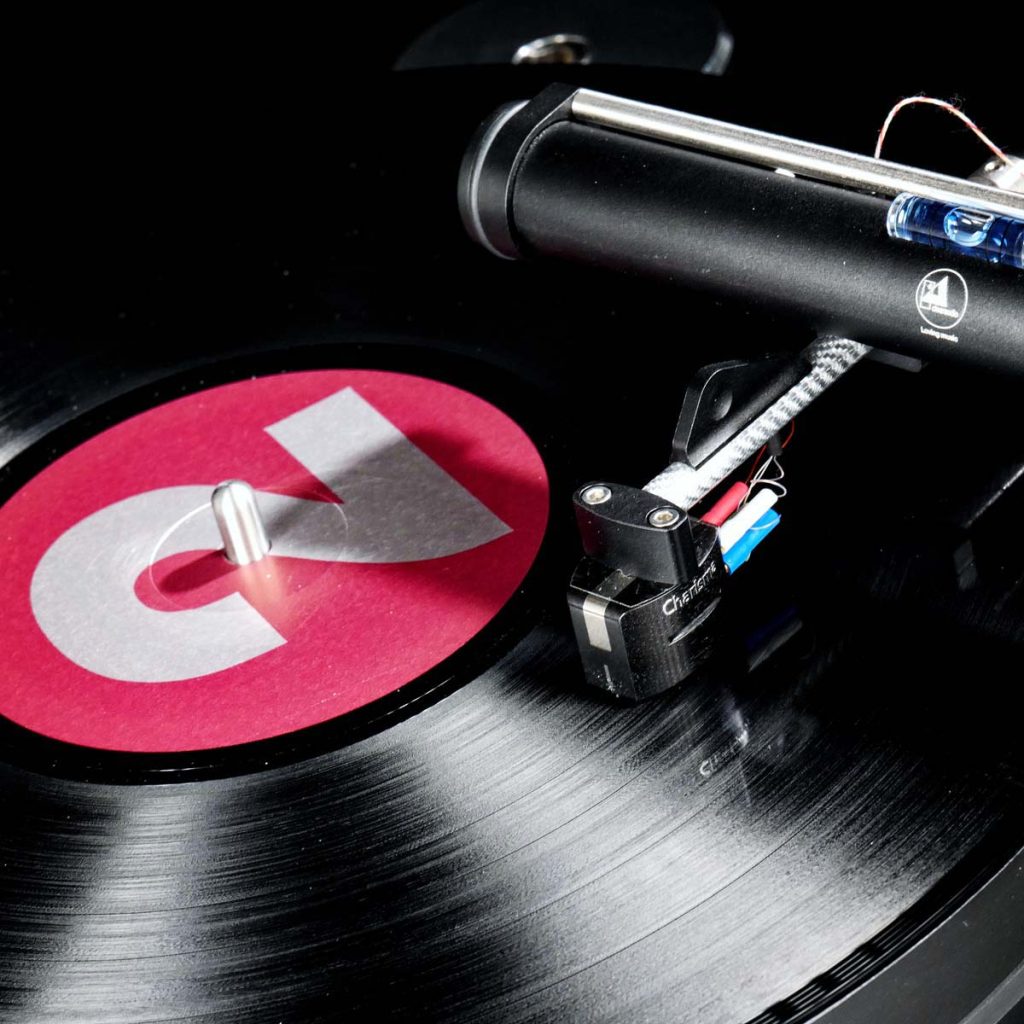 Accompanying Equipment
Turntables: Scheu Cello, Thorens TD 280 | Tonearms: Scheu Classic Mk II, Thorens TP 28 | Cartridge: MC Scheu S | Phono amplifiers: Acoustic Solid Phono Amp, Trigon Vanguard Mk III, Project Phonobox DS2 USB | CD players: Marantz CD 17, Marantz CD 62, Marantz CD 50 | USB DAC: Henry Audio USB DAC  | Integrated amplifiers: Einstein The Tune, NAD C 390DD, Cambridge Azur 640A | Power amplifier: Lehmann Black Cube Stamp | Loudspeakers: Audio Physik Seemon, Opera Seconda Mk II | Cables: German Highend, Audioquest, T+A, Horn Audiophiles, Black&White, Isotek | Accessories: Sun Leiste, Steinmusic, Millenium Carbon Mat, bFly Audio
Cartridge
Clearaudio Charisma V2
Functional principle: Moving magnet | Frequency response: 20–20,000 Hz | Output voltage: 3.6 mV (5 cm/s) | Recommended tracking force: 2.4 g | Load resistance: 47 kOhm | Cantilever: Gyger S, double polished | Compliance: 17 µm/mN | Cartridge body: Ebony wood with nickel silver inlay | Weight: 9g | Warranty period: Two years | Price: € 1500
Clearaudio Electronic GmbH
Spardorfer Str. 150
91054 Erlangen
Germany
Phone +49 9131 40300100
The stated retail price of the reviewed device is valid as of the time of the review and is subject to change.