Covering normally refers to songs being performed by other artists, but actual album covers attract their share of impersonators, too. The covered cover: Is it a witty reference, respectful homage or parody? Or is there a deeper meaning behind it? Up now: Rock Candy Funk Party versus Miles Davis.
Many great musicians have passed on worthwhile aphorisms. For instance, Beethoven gave us this: "Music is a higher revelation than all wisdom and philosophy." And Mahler pronounced: "Tradition is not the worship of ashes, but the preservation of fire." And Ravel: "The greatest power in the world is pianissimo." The great jazz trumpeter Miles Davis, on the other hand, has given us quotes more like "You're a motherf…!" The phrase, used all too frequently and not exactly worthy of being handed down, was once uttered by Miles Davis in 1981 while speaking to percussionist Mino Cinelu after hearing him play for the first time at Mikell's club in New York. In this context, the phrase meant something like this: "Hey, you play so well that I've got to have you in my band, so make sure you get your a… over here!"
And so he did. Cinelu was one of a handful of musicians to join Miles for jam sessions at his home in the summer of 1981. Saxophonist Bill Evans was there, too, and later said: "We never actually played through the pieces. We barbecued in Miles's yard and never really rehearsed; then he suddenly said: 'Okay, let's drive to the concert.' We were in shock and said: 'There's no way this is going to work.'"
But Miles obviously knew what he was doing. The three evenings the group played at the Boston club Kix turned into Miles's stage comeback after almost six years. His last appearance stretched back to September 1975 and there was some doubt the great Miles Davis, plagued by illness and drugs, would ever make it back on the scene. His comeback album, The Man With The Horn, was already finished but not yet released when he finally took to the stage again in Boston. Many at the Boston club were in disbelief. And it was a small miracle for Miles himself; he had made it through some difficult years. "Man, those people were bawling when they saw me and I started to play," he said about his first evening at the Kix. "It was exactly what I needed at that moment to keep going."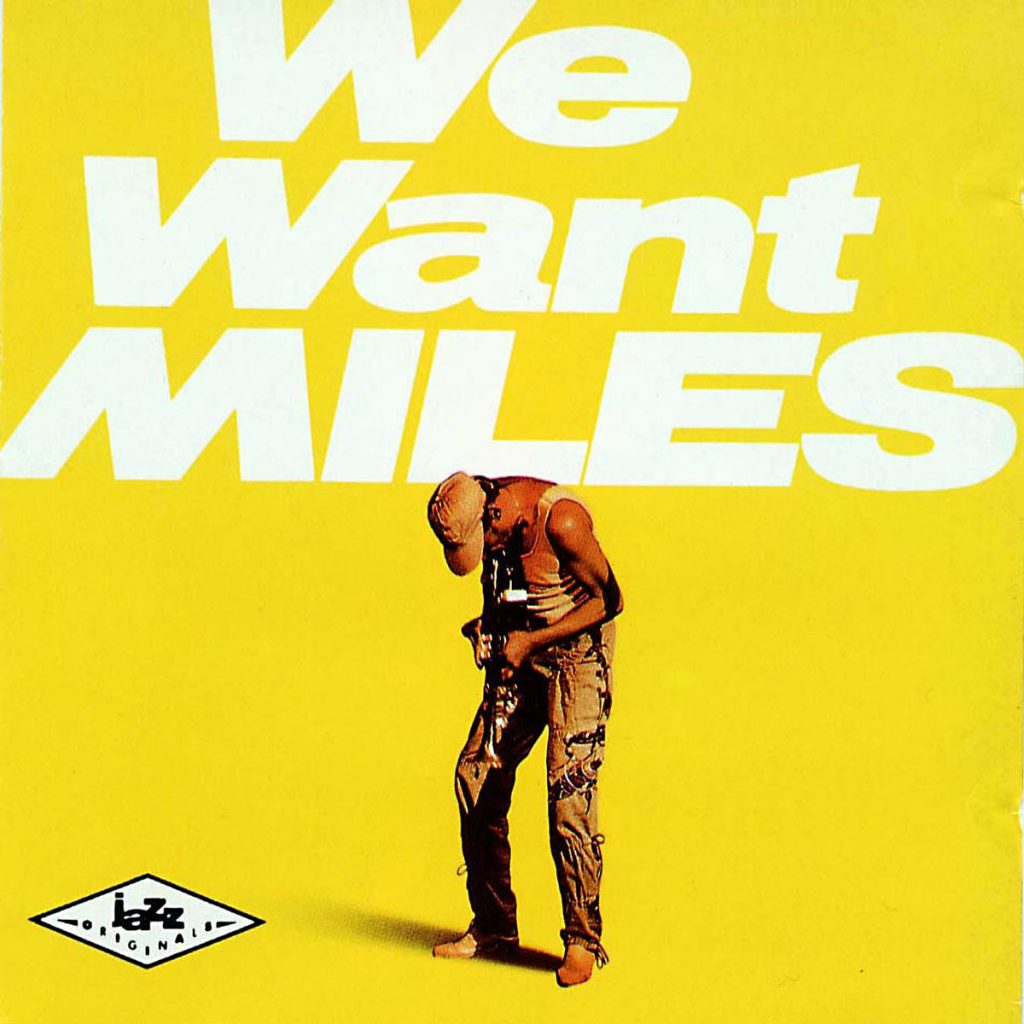 The people at his record label probably wept with joy, too. After waiting for their big star for so long, they wanted to capture every note before Miles could disappear again. The tape recorders were running on that first night, and one week later in New York, and again in Japan that fall. The recordings were then compiled on the album We Want Miles — resounding evidence that the man was back on the concert scene. His repertoire was small, however: It was a new beginning and drummer Al Foster was the only one left from Miles's 70s band. The new ensemble was a band without a major keyboard section. The funky live sound had a lot of air, and Marcus Miller played electric bass. Yet the style of "Back Seat Betty," "Fast Track" (and "Aida"), and "Kix" (even a little reminiscent of swing) actually seems to recall the sound of 1975.
A little more unusual are "Jean-Pierre," with its nursery-rhyme melody, and a surprising 20-minute long, very laid-back Gershwin ballad — where did he suddenly dig that one up? Davis offers extensive solos, both open and muted. The album's second most important soloist is Mike Stern, who plays a quite confident fusion rock guitar. Incidentally, one of Miles's audience members back in 1981 was the then-16-year-old Don Cheadle. He's the man who transformed this moment in Miles's career into the highlights of his 2015 film Miles Ahead.
We Want Miles may not be a masterpiece, but the album served as a signal in bright yellow. The man who became a pop star with jazz and kicked off the wave of electric fusion was back — with a cool, funky vibe. This makes We Want Miles a symbol for fans of funk — and, of course, for Rock Candy Funk Party, the self-proclaimed super group from California. The group began as a funk-jam project making occasional appearances at The Baked Potato jazz club in Hollywood. In 2009, they formed a band; in 2013, their debut album, We Want Groove, was released. Their version of the Miles cover tells us: Groove is loud, and groove is sexy. Drummer Tal Bergman and guitarist Ron DeJesus founded the band. They're experienced studio professionals who can produce practically any sound — from jazz, blues, rock, and funk to soul and hip-hop. The best known member is Joe Bonamassa, the guitar hero of the new blues rock.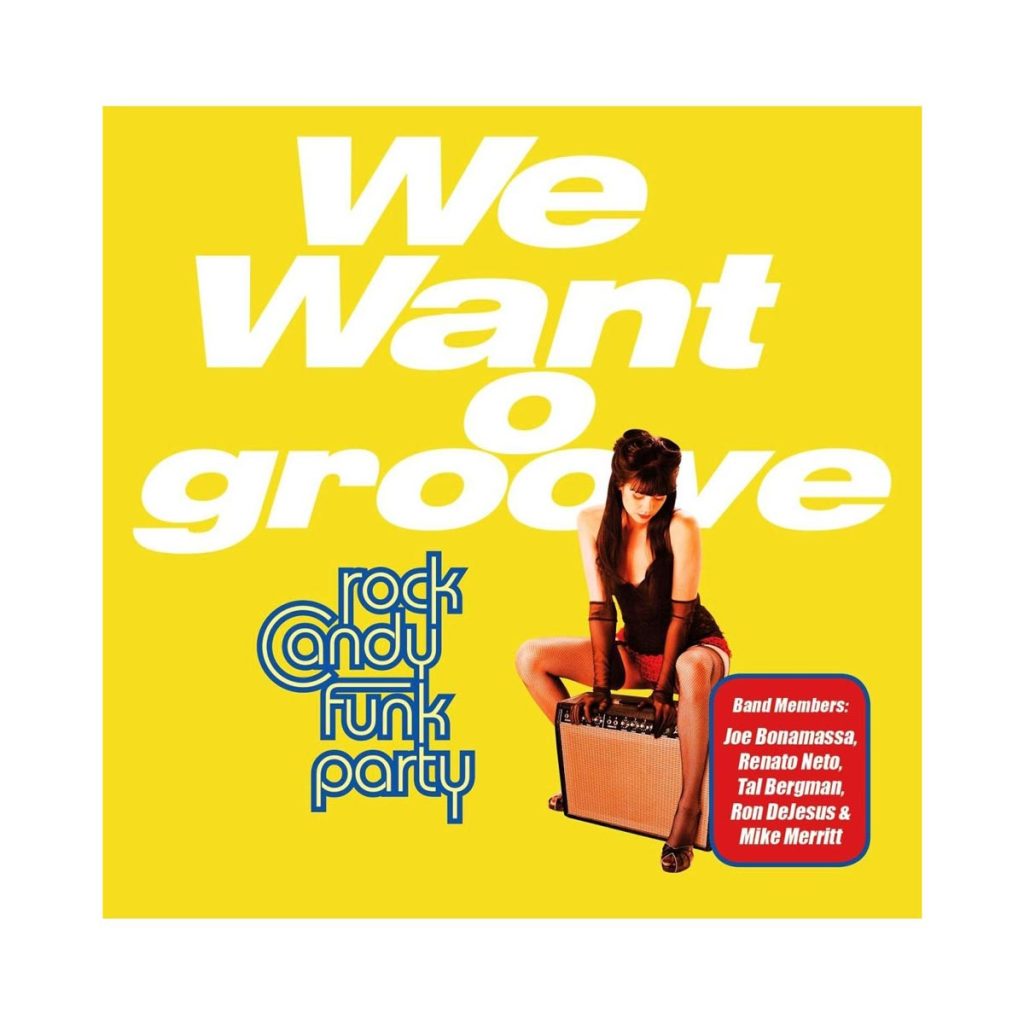 With the exception of the cover version of a Jimmy Smith piece ("Root Down"), all of the numbers on the album come from the entire band. It's easy to imagine how the pieces came about, how each player contributed his theme, rhythm, and style and superimposed it, each on top of the other. The themes are essentially just riffs with modal improvisation, producing a consistent tonality for longer segments. Almost all the solo improvisations are performed by the two guitarists, making it easy to compare them, along with keyboardist Renato Neto, who also plays delectable vintage instruments (Fender Rhodes, Hohner Clavinet). The album is less suited for singing along, however. The music is purely instrumental, brutally masterful, consistently funk-rocking, and impeccably played. Incidentally, the latter is something Miles Davis never did.
Miles Davis: We Want Miles (Columbia 469 402 2)
Rock Candy Funk Party: We Want Groove (Provogue PRD 7411 6)
The stated retail price of the reviewed device is valid as of the time of the review and is subject to change.