In Search of Profound Vinyl Truth
The way the history of analog technology has panned out in Germany is linked to a certain extent to the Prague Spring. Had Peter Suchy not been permitted to leave the former CSSR in 1969 to settle in the Federal Republic of Germany, shortly before the Iron Curtain was sealed tight once again, Clearaudio electronic GmbH would not have been established nine years later.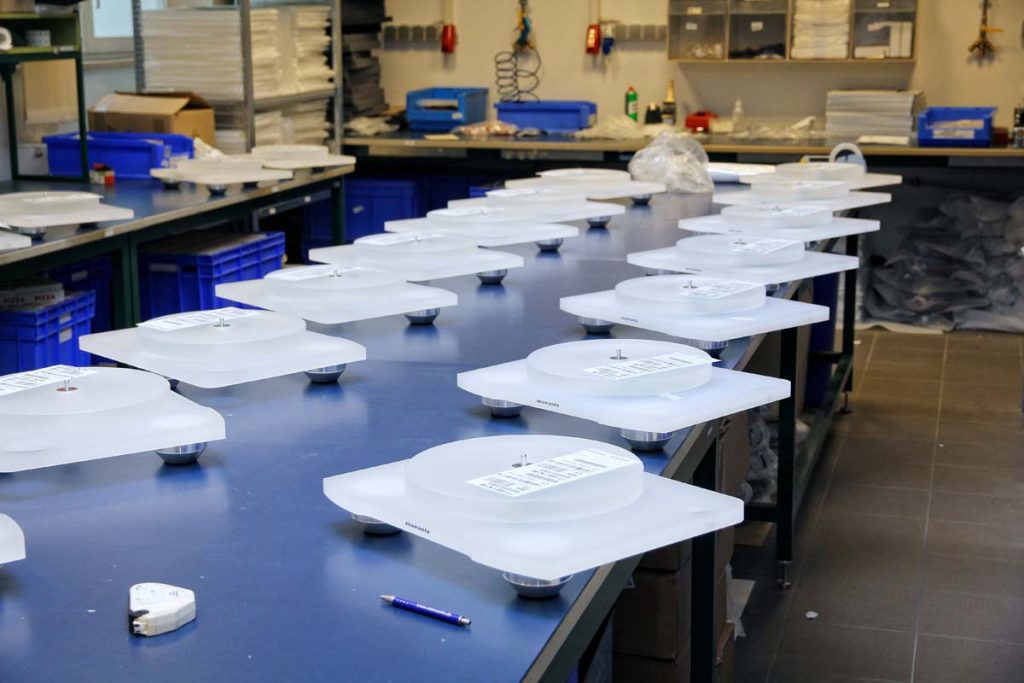 Suchy, an atomic physics graduate, had previously devoted his time to the fuel assemblies used in nuclear reactors. When he was a teenager, he put his fascination with physical interrelationships into practice by assembling rockets. At the same time he had always had a passion for music, which he initially indulged in a very practical way: Whilst studying at the University of Prague, he played guitar in a rock band, covering hits by the Beatles, Shadows and Stones. The knowledge about what constitutes the right sound that he acquired as a musician and his natural inclination as a scientist to get to the bottom of issues, led him to concern himself with the question of how music can be reproduced on a sound medium without any loss of sound quality compared to a live performance. The search for a preserved-in-vinyl "musical truth" initially led to his designing and developing two-way loudspeaker systems. Yet Suchy soon came to the conclusion that key sound-impairing influences occur where the record's mechanical data is transformed into electrical information.
Important milestones in the history of Clearaudio's analog sound reproduction technology include the first ever fully symmetrical moving-coil system, launched back in 1978, which provides almost infinite spatial three-dimensionality during stereo reproduction, the magnetic platter bearing that decouples the turntable platter from the turntable chassis and the recent Absolute Phono preamp, installed in the tonearm directly behind the MC system, which minimizes interference impacting on the electrical signals generated during sampling. Given the higher resolution level, all the more original sound information can be coaxed out of the grooves in the vinyl. In terms of zero-loss sound storage and reproduction, Peter Suchy is firmly convinced that analog technology will continue to be far superior to digital for the foreseeable future, considering the former's distinctly higher signal resolution.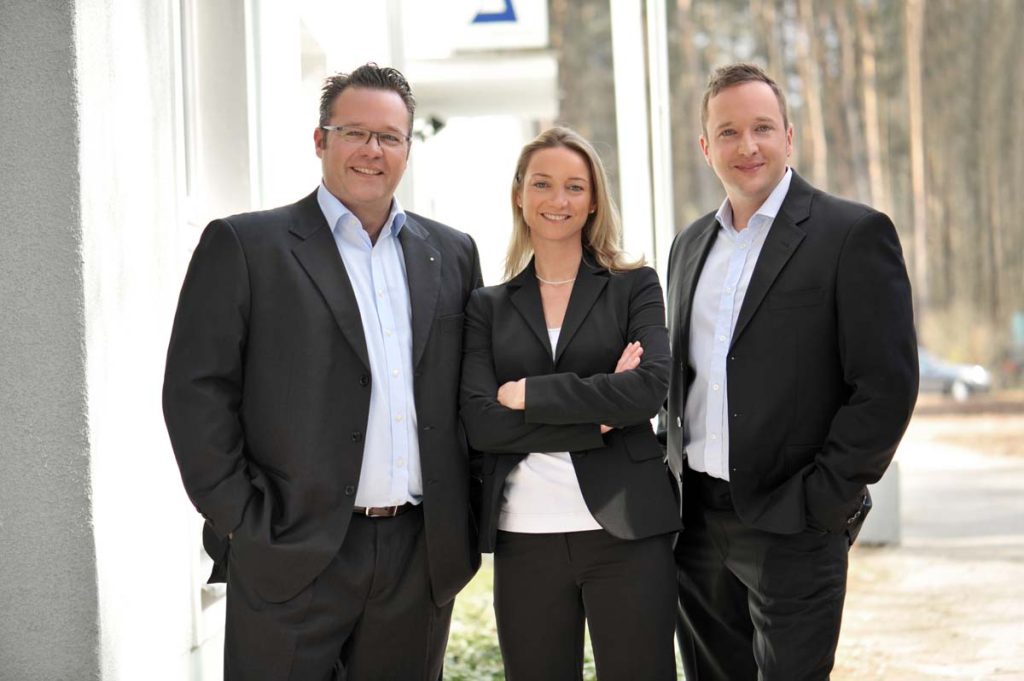 Given such a high degree of perfectionism, it is only logical that Clearaudio is dedicated both to producing phono components and accessories as well as records and even music: a custom label publishes licensed and proprietary classical music, jazz and blues tracks on records made of a special anti-static vinyl. Suchy's plans for the future include other technical innovations as well as enhancements to the cutting heads used in record-cutting machines. Clearaudio's claim to absolute timbral truth is also expressed in the company's logo, designed by Suchy: the Greek letter Delta, which stands for the "fourth music reproduction dimension", in combination with a rectangle that symbolizes a loudspeaker magnet and at the same time embodies the four elements, fire, air, water and earth. The company, which now has a headcount of more than 40, has been managed by Peter Suchy's children, Veronika, Robert and Patrick since 2005.
In 2000 the company's headquarters were relocated from Fürth to a former Siemens plant in the Meilwald conservation area in Erlangen, where the bulk of the product components are also made. Today Clearaudio is represented in more than 80 countries. The company's most important markets include the USA, Asia, Russia and then Europe. Another important business activity evolved from contract manu­facturing on behalf of other providers. By launching neXtPEM in 2012, the family business is now actively involved in a completely different segment – regenerative energies. In partnership with the University of Erlangen the firm is developing innovative proton exchange membrane (PEM) fuel cells and electrolyzers, applications for which include energy self-sufficient homes. Former nuclear engineer Suchy has therefore come full circle to some extent in both career and scientific terms.
Volume up or down? A very quick interview with Peter Suchy where we wanted him to respond as fast as possible.
Volume up or down? – Up or down to match the music.
Analog or digital? – Analog.
Tube or transistor? – Transistor.
Vinyl or download? – Vinyl.
Cross-country run or gym? – Cross-country run.
Trends or tradition? – Tradition.
Tea or coffee? – Coffee.
Salad or steak? – Steak.
Wine or beer? – Wine.
Mountains or the sea? – Both.
Book or screen? – Book.
Jazz club or opera house? – Both.
Bach or Beatles? – Both.
Wagner or Wacken? – Wagner.
Stand-by or plug out? – Stand-by.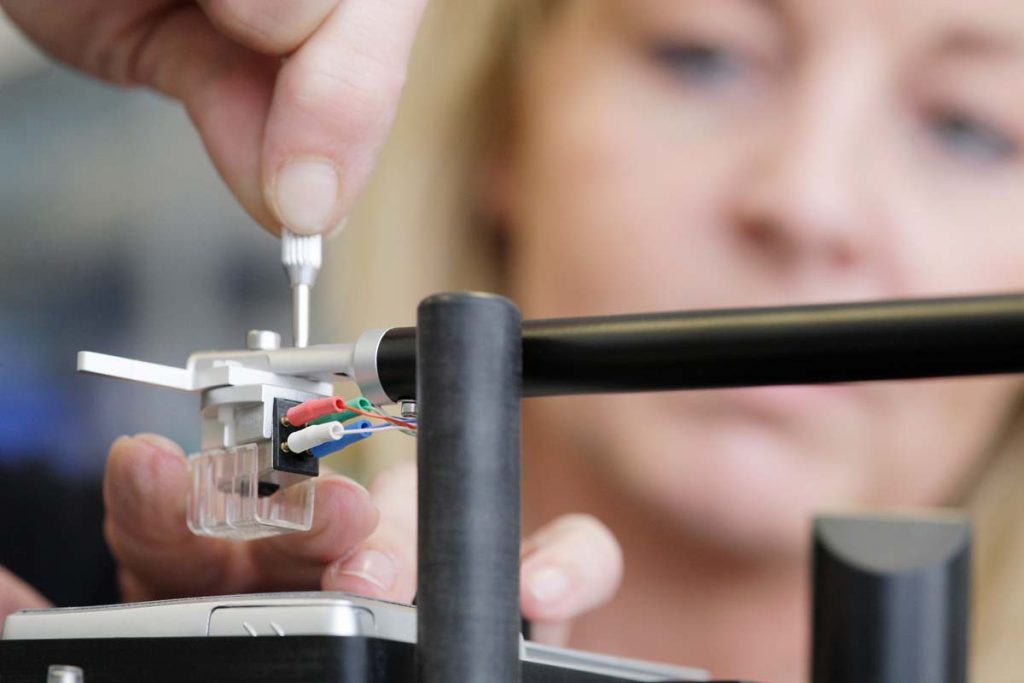 The stated retail price of the reviewed device is valid as of the time of the review and is subject to change.