It's a warp core…
It's a cutting stylus…
It's a DRT XV-1s!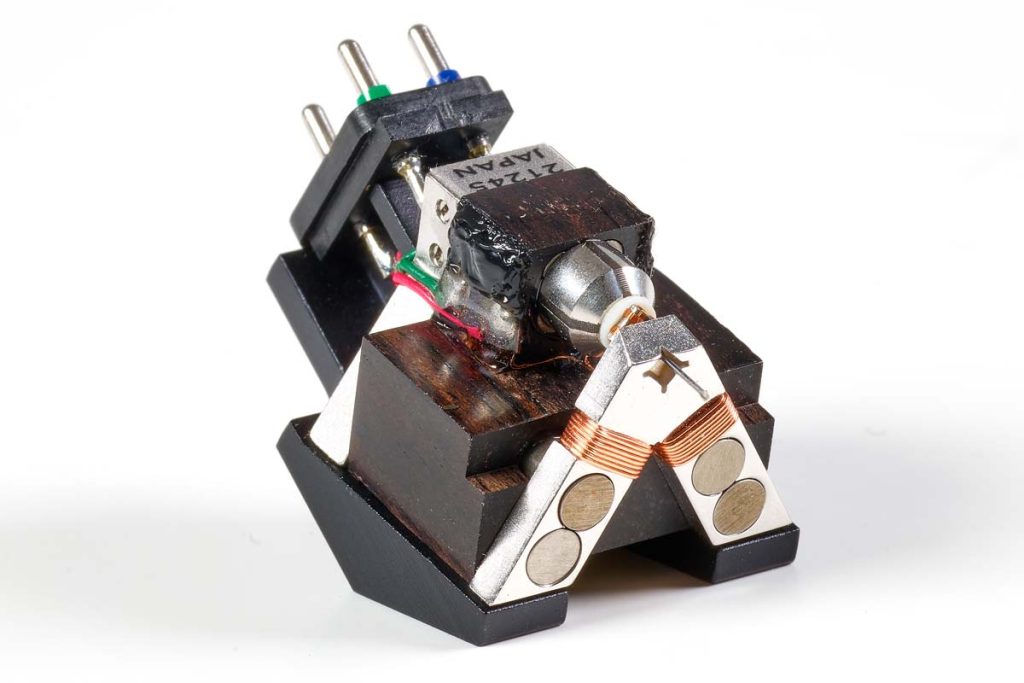 Since the second half of the 1970s, Dynavector has offered a straightforward line-up of pickups that work exclusively on the moving coil (MC) principle. This starts with the 10X5 Mk II, which costs just under 700 euros, and ends with the DRT XV-1t, which costs more than ten times as much. What is striking about the products from Tokyo is that, in contrast to many competitors, each cartridge is unique in that different housings and generators are used for each series. More common is the variant where different generators with different needle carriers and grinds are installed in the same housings. Also noteworthy is the fact that the majority of "Dynavectors" have an unusually high model consistency by today's standards, so that they can all justifiably be considered modern classics. This is due to the fact that the manufacturer, which originally debuted under the brand name Ultimo, only updates its products at fairly long intervals. And only when they are really convinced that they have found a way to improve. Almost frenetic model rotation, which, in the end, is also quite unsatisfactory from a customer's perspective, is therefore not something you'll find at this Tokyo-based manufacturer.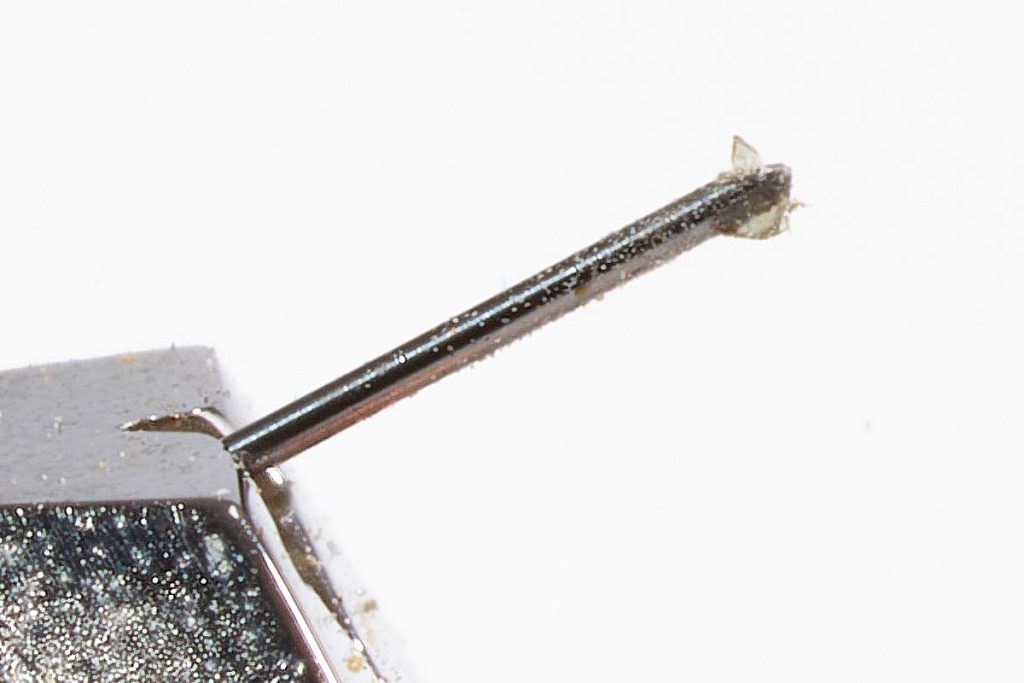 The Dynavector DRT XV-1s has also been on the market since 2002. Incidentally, that is also the year in which the company founder and former university professor Dr. Noburo Tominari passed away. In his honor, the two top models therefore carry the letter combination "DRT" in their otherwise somewhat cryptic model designations. But even after more than twenty years of production, the unique appearance of the XV-1s still impresses. Its sheer physicality makes it clear, even from the outside, that we are dealing with a truly large cartridge. At 3.1 x 1.8 x 2.1 centimeters (length/width/height), the system is very space-consuming and requires a headshell with enough room to operate. At the same time, it is not as heavy as one might think at first glance with its 12.6 grams. Nevertheless, it requires a medium to very heavy (10 to 20 g effective mass) and above all stable tonearm. I myself have used it in the Dynavector DV-507 Mk II, Graham 2.2 Carbon and even in the Technics EPA-120. The latter is of course not an appropriate playing partner, although the XV-1s does its job amazingly well in it. With friends, however, I have heard it in the SME Series V, Schröder Reference SQ, and TW Acustic Raven 10.5 to the complete satisfaction of their respective owners.
The spectacular shape of the XV-1s results from the fact that no less than eight Alnico magnets are responsible for a homogeneous magnetic field. Four of them are clearly visible in the upper half of the V-shaped pole pieces, while another four are hidden behind the square coil carrier, invisible to the eye. Dr. Tominari preferred Alnico to the much stronger neodymium magnets, which are widely used today, for sonic reasons. In order to also simultaneously generate a sufficiently large output voltage with a low-impedance coil (6 Ω), it then takes several of the weaker Alnico magnets. Even so, you won't get any more than 0.3 mV at a velocity of 5 cm/s (1 kHz) out of it. Although this is no longer a problem for modern phono preamplifiers in terms of noise-free operation, it is nevertheless significantly less than that of many comparable competitors. A boron rod is used as the needle carrier, at the tip of which is a Pathfinder (PF) line contact stylus. The two copper coils around the front pole piece – which give the impression that this is not so much a pickup as a cutting stylus – are another exclusive Dynavector specialty. This is the so-called "flux damper". The Japanese hope that this will further improve the linearity of the magnetic field.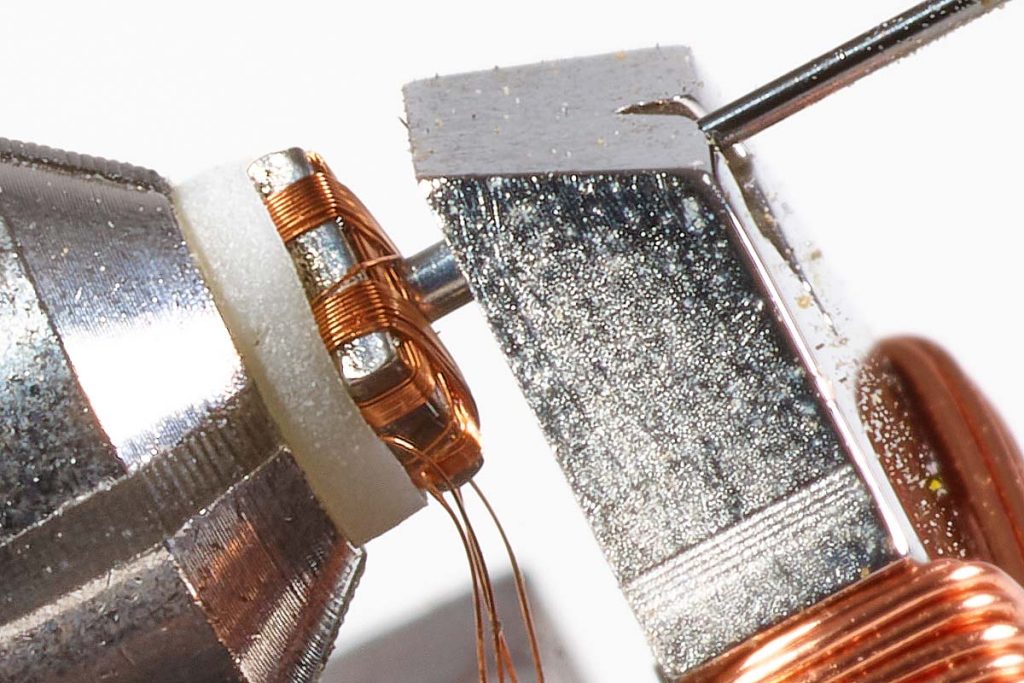 It is pleasing that the break-in period is hardly noticeable. I could not notice any appreciable improvement within the time I had the pleasure of enjoying music with the Dynavector DRT XV-1s. Right from the start, it makes it clear that we are dealing with a world-class MC system that really has nothing to shy away from, regardless of price. That starts with the fact that as soon as you set the needle down in the groove, you seem to hear unusually little of the inevitable ambient noise. I'm pretty sure this is due to the excellent Pathfinder grind, which I've encountered as an absolutely first-rate choice in other pickups as well. So it is not surprising that the music builds up on the proverbial "black background". This plays a particularly crucial role in very dynamic recordings of classical music such as the recording of Gustav Mahler's Second Symphony, the "Resurrection Symphony", under Leonard Bernstein with the New York Philharmonic (Deutsche Grammophon). I certainly do not have the musical expertise of my colleagues Stefan Gawlick or Roland Schmenner, but how wrong can a sound impression be when it gives the listener goose bumps and draws him into Gustav Mahler's musical world, which is certainly not an easy one, and captivates him to such an extent that one wants to listen through this mighty symphony in one go without interruption? One of the outstanding features of the DRT XV-1 is that it belies its spectacular appearance and does not impress with exaggerated tonal accents at first, only to become annoying after a while. So, tonally, it gets an all-clear.
Another feature worth emphasizing is its stupendous spatial imaging. On the one hand, the individual instrument groups are neatly separated from each other, so that you think you can point to each musician; on the other hand, the Dynavector DRT XV-1s still manages to present a homogeneous, tonally coherent orchestra that seems like one huge instrument. For all its honest attention to detail, this system never lapses into ultimately tedious, dissecting analytics.
Equally noteworthy is the spectacular liveliness with which the DRT XV-1s precisely reproduces individual impulses. This quality not only comes into its own with late Romantic orchestral works, but also enhances the listening pleasure of well-recorded pop music such as Prefab Sprout's classic Jordan: The Comeback. The slightly overproduced LP is reproduced with a rarely heard transparency, but this does not detract from the sheer enjoyment of this catchy music.
These qualities add up to what is for me personally the most important point: a pickup should not be intrusive. By that I mean that you don't have to worry about any design ideas or technical parameters when enjoying music every evening. All I really want is for the playback technology to fade into the background at the end of the day and for my full attention to be on the music. And this is exactly what the DRT XV-1s does for me. For example, late at night I like to indulge in the spherical sounds of Tangerine Dream's Quantum Gate, which take me on a journey into a virtual parallel world. With this perfectly legal high on music, nothing would bother me more than a constant nagging feeling that something didn't fit together in the artificial sound spaces and that frequency ranges were pushing themselves unduly into the foreground. But mere seconds after putting on the record I forgot that there is an admittedly very expensive pickup producing the sounds – so naturally and naturally does this last heirloom of Dr. Noburo Tominari do its job. I cannot ask for more from a pickup. And that's exactly why, for me, the Dynavector DRT XV-1s remains one of the very best MC cartridges money can buy.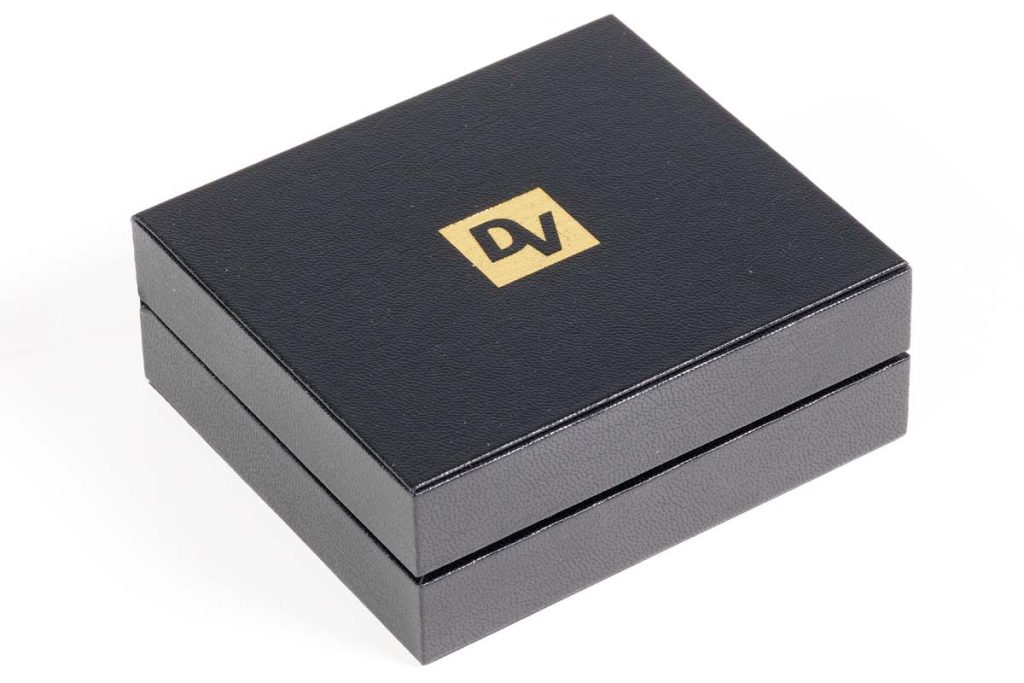 Accompanying Equipment
Turntables: Technics SL-1200MK2, Technics SL-121MK2 | Tonearms: Graham 2.2 Carbon, Technics EPA-120 | Headshells: Audio-Technica MG-10, Audio-Technica MS-8, Orsonic AV-101b, Technics | Cartridges: Denon DL-103, Goldring 2200, Ortofon Concorde 30 Mk II, Ortofon Jubilee | Phono preamp: Lehmann Audio Black Cube | Preamplifier: Bryston BP25MC | Network tuner: Onkyo NS-6170 | Headphone: Sony MDR-1 RNC | Aktive loudspeaker: Neumann KH 310 A
Cartridge
Dynavector DRT XV-1s
Concept: Moving Coil (MC) | Special features: V-shaped magnet array with eight alnico magnets, flux damper | Stylus carrier: boron | Stylus cut: Pathfinder (PF) line contact | Compliance: 10 µm/mN (10 Hz) | Recommended tracking force: 18–22 mN | Recommended effective tonearm mass: medium to heavy (10–20 g) | Output voltage: 0,3 mV (1 kHz, 5 cm/s) | Internal impedance: 6 Ω | Recommended terminating impedance: > 30 Ω | Dimensions (W/H/D): 21/18/31 mm | Weight: 12,6 g | Warranty period: 2 years | Price: around 5200 € (replacement: 4250 €; rebuild (takes ca. 12 weeks): 3650 €)
The stated retail price of the reviewed device is valid as of the time of the review and is subject to change.