Octave Records Releases Gabriella by Miguel Espinoza Fusion, a Blend of Flamenco, World Music and More.
Octave Records is excited to release one of its most musically satisfying and emotionally powerful albums yet: Gabriella by Miguel Espinoza Fusion. It's a dazzling blend of flamenco, Latin, Indian, fusion jazz, world music and much more. The album features Espinoza on nylon string guitar, bandmates Dianne Betkowski on acoustic and electric cello and Randy Hoepker on bass, as well as special guests including violinist David Balakrishnan of the Turtle Island Quartet and harmonica player Howard Levy of Béla Fleck and the Flecktones and Trio Globo. Recorded in pure DSD 256 high-resolution audio, Gabriella conveys the musical virtuosity of the group with remarkable realism, combining impassioned performances with extraordinary sound quality.
"The inspiration for these songs comes from just living life," noted Miguel, who composed all the songs for the album. "The good, the joyful, the sad, the tragic – we wanted to put all the human spectrum of emotions in this record."
Since Gabriella was recorded in Pure DSD high-resolution audio at Octave Records' state-of-the-art studio in Boulder, Colorado using microphones from Microtech Geffel, Neumann, Coles, AKG, Audix and others, the result is the best possible capture of every detail and nuance of each instrument. The album was recorded and mixed by Jay Elliott, and mastered by Gus Skinas. In addition to David Balakrishnan and Howard Levy, the musical guests on the album include Andy Skellenger (tabla, cajon), Dave Hagedorn (vibraphone), Priya Hariharan (Carnatic violin, vocals), Victor Mestas Pérez (piano) and Christian Teele (percussion).
Availability
Gabriella features Octave's premium gold disc formulation, and the disc is playable on any SACD, CD, DVD, or Blu-ray player. It also has a high-resolution DSD layer that is accessible by using any SACD player or a PS Audio SACD transport. In addition, the master DSD and PCM files are available for purchase and download, including DSD 256, DSD 128, DSD 64, and DSDDirect Mastered 352.8 kHz/24-bit, 176.2 kHz/24-bit, 88.2 kHz/24-bit, and 44.1 kHz/16-bit PCM. (SRP: $19 – $39, depending on format.)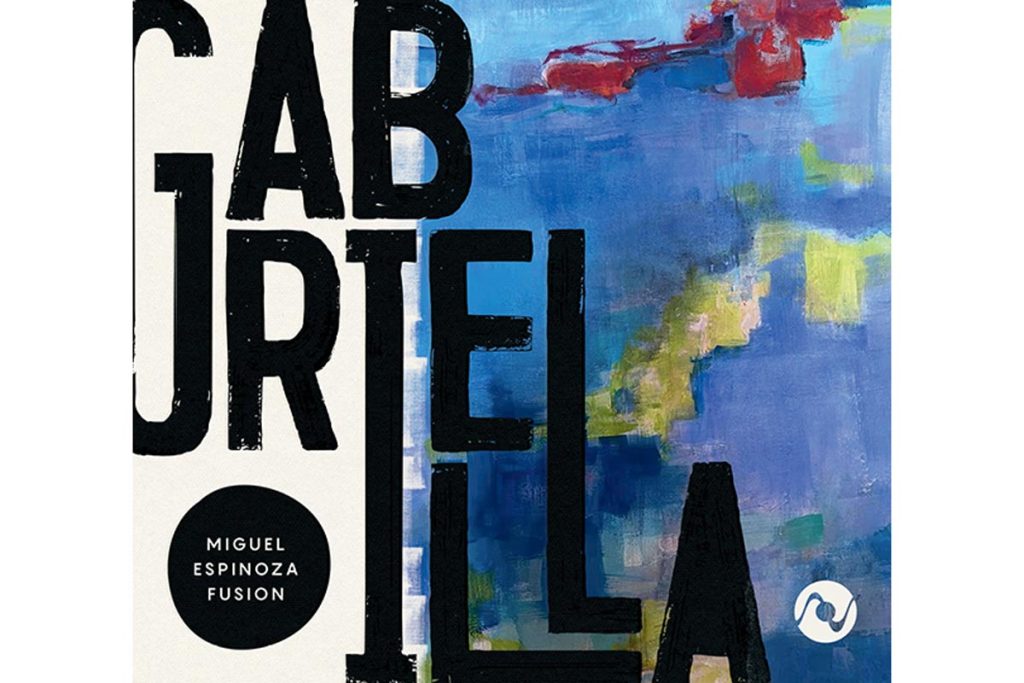 Album Rundown
The title track, "Gabriella," kicks off the album with a driving combination of Latin and Indian as well as swing rhythms, with Dianne Betkowski and Dave Hagedorn playing the melody on cello and vibes. "Howard's Tune" combines a fusion feel with an open, airy acoustic sound, whereas "Rune" showcases Miguel's guitar and Dianne's cello playing, with the two weaving and complementing each other in a musical dialogue. "Buleria Estila Antiqua" ("Old Style Buleria") is based on a fast flamenco buleria rhythm with the cello and Priya Hariharan's vocals carrying the melody on top of the brisk tempo. Gabriella offers some quieter musical moments as well, like "Mermaid" and the meditative "La Lluvia" ("The Rain"), and concludes with the lively "Barrio Latino," featuring propulsive percussion by Christian Teele as well as piano playing by Victor Mestas Pérez.
"The number one goal for all of us in this group is to have an emotional impact and to remind people of their humanity," said Espinoza. "Any time we play, that's how we feel as well."
The stated retail price of the reviewed device is valid as of the time of the review and is subject to change.