Göbel High End announces the complete relocation to their new company headquarters in Landshut, Germany.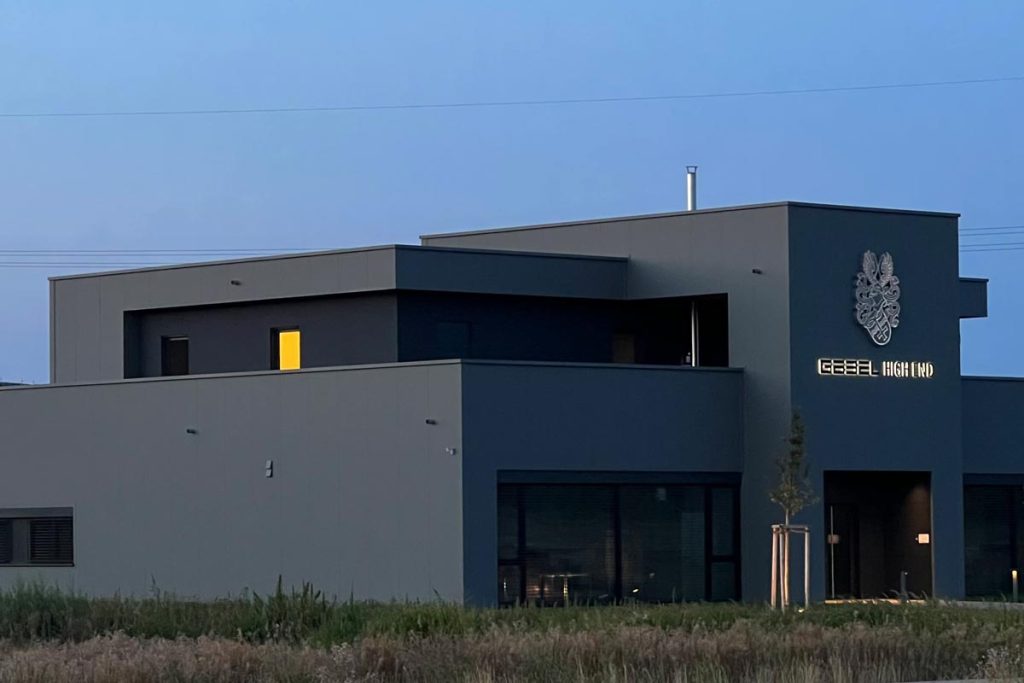 Oliver Göbel founded Göbel High End in October 2003. The Göbel High End relocation is therefore completed just in time for the company's 20 years anniversary in the coming year 2023!
"The only reason for founding the company Göbel High End was my passion and love to really bring the emotional music event alive through truly high end audio systems and therefore to research, develop and manufacturer the absolute pinnacle in high end audio loudspeakers and cables", Göbel States, "Always combined with the highest possible reliability, quality and precision in all aspects and completely made in Germany. I never accept any shortcomings and only strive for the ultimate!"
Constantly pushing the boundaries
Over the last 19 years, numerous highest end connoisseurs from all over the world appreciated Göbel's products. "We were able to constantly push the highest end audio boundaries and grow our product portfolio, our technologies, our quality control, our marketing and sales activities and of course business wise our turnover", the founder explains. Needless to say, that this also lead to constantly increasing the numbers of employees and suppliers, as well as a constant increase of development-, production-, storage- and office area footprint.
Therefore it was predictable that at some point, the company would reach the maximum expansion possibilities of the past premises. The next step would be to look for a bigger facility in order to ensure the future growth.
But Göbel didn't want to simply move into a bigger facility and accept compromises. For this next big step, Göbel wanted a company building which is perfectly tailored to his needs for developing and producing absolute pinnacle products in high end audio and to proceed in always pushing the boundaries. Also this new company headquarters building should then carry the absolute pinnacle product qualities and the luxury appearance of the Göbel High End brand into the world.
"So for us the only logical next step was to specially design and build our new headquarters and production facility from ground up, in order to provide a future proof and real uncompromising basis for continuing our further growth and success", Göbel says.
New Göbel High End headquarters key features
More than 5 times bigger manufacturing, quality control and research area in comparison to our previous facility. Perfectly arranged in order to ensure the most ideal production flow.
More than 4 times bigger storage area in comparison to our previous facility. In order to shorten manufacturing time, to be more independent from the raw material market and to be able to offer quicker delivery time and service.
Big full anechoic chamber for our crossover fine adjustments, quality controls and in house researches, perfectly integrated in our production and research working flow.
Big and from the outset acoustically perfectly designed auditioning rooms. One auditioning room is around 110 m² and the other auditioning room is around 50 m².
More than 3 times bigger office area. In order to offer an even better sales and after sales service.
Spacious, tasteful and luxury meeting area. In order to welcome our business partners from all over the world and to provide a meeting point (experience centre), where all our business partners, clients and friends are always warmly welcome.
Minimalistic and contemporary industrial design of the company building in order to carry the absolute pinnacle product qualities and the absolute luxury appearance of the Göbel High End brand into the world.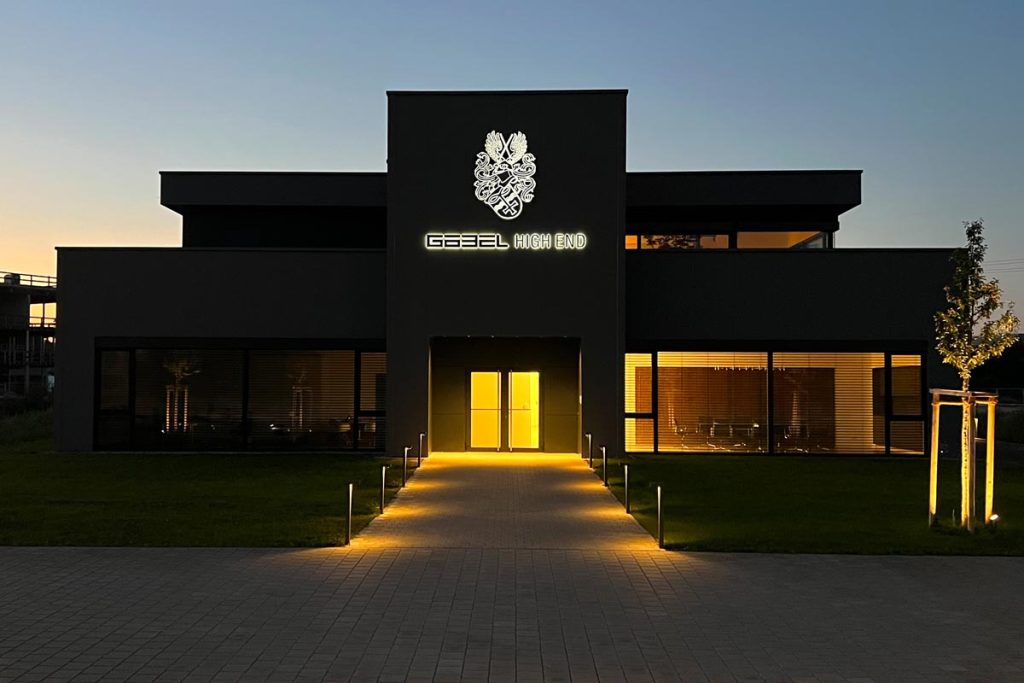 "Please remember, every single loudspeaker which is leaving our facility is getting it's crossover and complete loudspeaker fine adjusted during extensive measurements in the fully anechoic chamber", Göbel explains. "Hereby we make sure that every single loudspeaker is performing at it's maximum potential."
One additional important note
Since Oliver Göbel founded Göbel High End in 2003, he was always 100% the owner, CEO and the only shareholder of the company. To Göbel, this is very important, especially in the highest end business. To ensure having full control over all company decisions and having the freedom to develop and research for always pushing the boundaries in highest end audio. Even though this monumental step in the Göbel High End history with the new big headquarters cost many millions of Euros, Oliver Göbel is still 100% the owner, CEO and only shareholder of the company.
The stated retail price of the reviewed device is valid as of the time of the review and is subject to change.