"When it comes to music, we think in English"
Denmark is known for a lot of things: colorful Lego bricks, yummy hot dogs or a well developed bicycle infrastructure for instance. Soul music has not been on that list – so far.
Copenhagen-based band D/troit is intent on changing this. Their second album Heavy has just hit the shelves. In this interview with FIDELITY, vocalist Toke Bo Nisted and keyboarder Mads Jensen let us in on how they managed to convince grammy award winner Gabe Roth to mix their debut album, how they combine retro sound with modern elements and why they're never going to sing in Danish.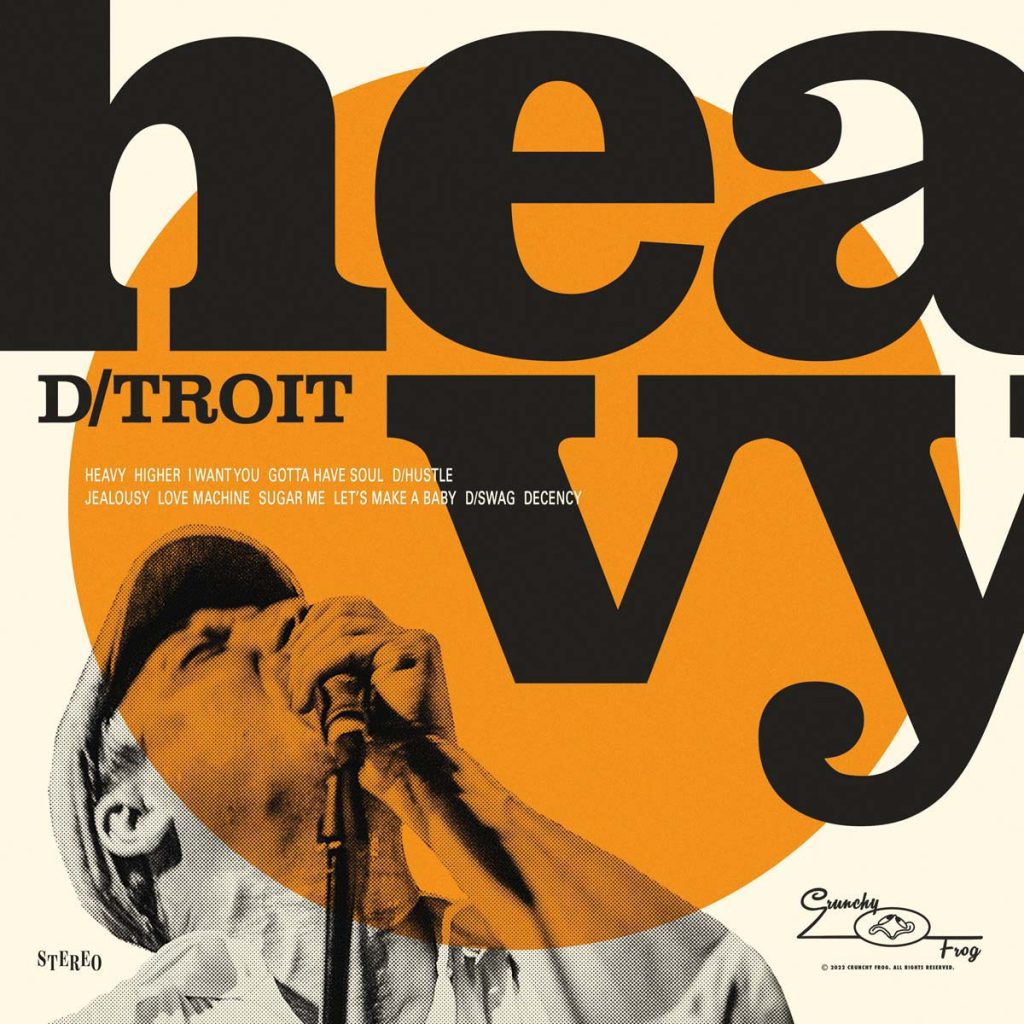 "We're red, we're white, we're Danish dynamite". Clad in a red and a white polo shirt, Toke Bo Nisted and Mads Jensen are sitting in front of me. Color coded to match the Dannebrog, the national flag of their homestead Denmark. The music we're going to discuss, however, sounds anything but Danish. Their band D/troit has just released their second album, and yet they've already garnered international reknown. The coffee in front of us is merrily steaming away. Let's get to it.
FIDELITY: Right off the bat, I need to ask you one thing: Your band is called D/troit, you make soul music. How do people react when then a Danish band from Copenhagen enters the stage?
Toke Bo Nisted: True, five white guys from Skandinavia are obviously not the first thing that comes to people's minds when they think of soul music and of Detroit, home of the Motown label.
Mads Jensen: The band name pays tribute to exactly that music. Soul belongs to Detroit, it is there that it became what it is today. But music isn't meant for just one neighborhood. And that's where we come in.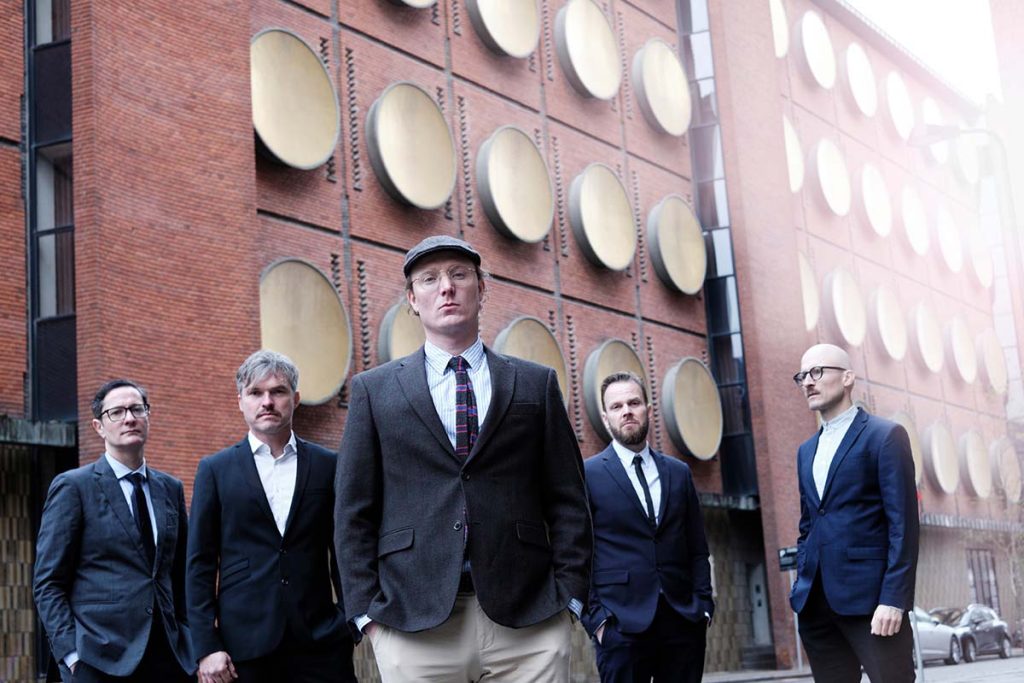 FIDELITY: The soul scene in Denmark isn't exactly huge. You said once that you're intent to change that. Any success so far?
Jensen: We've actually been asking ourselves this exact question right before the interview. We're only just at the beginning. At the very beginning.
Nisted: Don't take us wrong though, you will definitely hear some Charles Bradley in Danish cafes and restaurants. The first soul festivals are starting to pop up around here as well. That's progress.
Jensen: But soul is still music for the absolute niche in Denmark. In Germany, soul is bigger and more important. We have therefore often thought about simply considering Germany as our home. A much better place for us. (laughs)
FIDELITY: Your first album Soul Sound System made the soul world sit up and take notice in 2017: soul from Denmark that also sounds like the reincarnation of James Brown – that was quite a surprise at the time. What were the reactions like?
Nisted: In the beginning people were overwhelmed with us, I think. We found ourselves being derided as James Brown copycats. We could only show that this is not who we are at all by playing shows all over Denmark, but also in Germany. People got to know us – and started to appreciate what we were doing.
FIDELITY: On the other hand, you have a song on the new record Heavy with "Gotta Have Soul", where one could definitely ask oneself whether you are not quite consciously seeking the similarity to the music of James Brown …
Nisted: That's actually a tribute song to him. We also asked ourselves whether we're laying it on too thick with this one and whether we can pull it off like that. It's like James Brown with a sledgehammer. And then we asked around. Everyone we asked said: That sounds good, put it on the album. And that's why the song is on the album just like this.
Jensen: We even got the blessing, so to speak, from the people who used to work with James Brown. "Bootsy" Collins, his former bass player, once told us that he liked our music. We are really proud of that.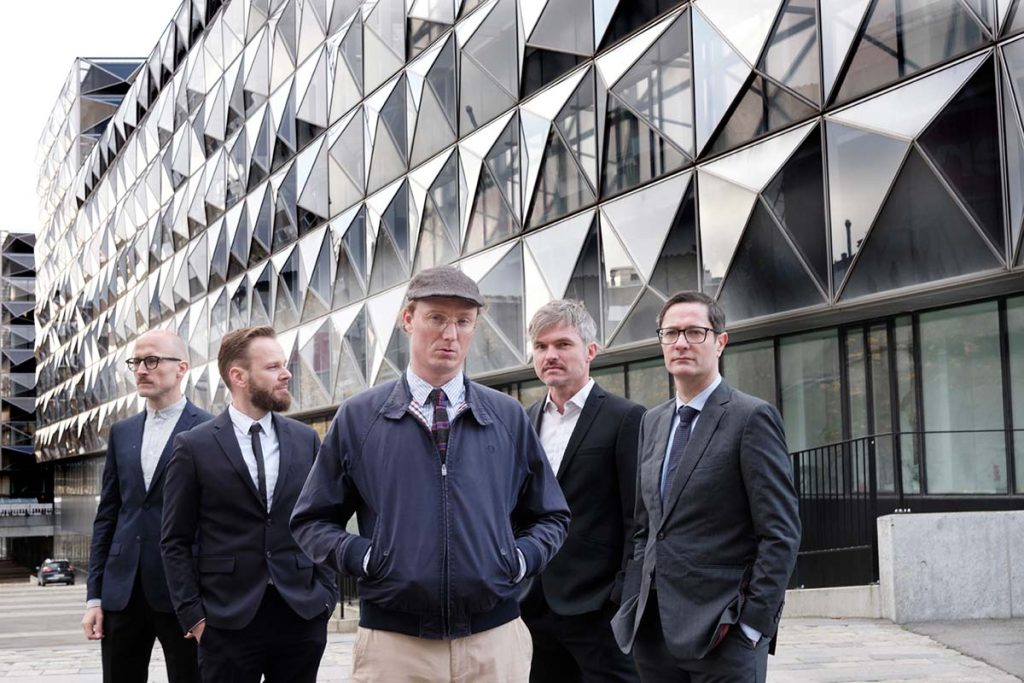 FIDELITY: In your songs you like to play with retro influences. Brass sections, backing vocals, a pounding beat and crunchy guitars. Are there also modern elements?
Jensen: Of course we have this retro feeling. That's what soul is all about. But on this album we wanted to sound more modern. So on our first single, "I Want You," we incorporated hip-hop sounds, for example.
FIDELITY: The piano chords and rhythm of "I Want You" also remind me of Aloe Blacc's "I Need A Dollar." That song was a huge hit in 2010. However, usually this kind of music doesn't dominate the charts, especially in Europe. Why isn't soul music more popular?
Nisted: We are currently living in a time where entire albums can be produced on a smartphone. I guess that makes it more difficult for a construct like a big band. At the same time, there are many pop stars who integrate influences from soul or even funk into their music. I therefore think that soul is definitely popular. But in a different way than it used to be.
FIDELITY: You all played in punk bands before D/troit. Were you able to carry elements from then into your music today?
Nisted: Punk is more about trying to fit in as many sounds as loudly as possible in a short amount of time. In soul, what makes the music is what happens between the notes. The groove comes from cleverly placed quiet moments. That made it difficult for us, especially in the beginning, to write soul songs. That's why it took us a while to get the first D/troit record out.
FIDELITY: Is your raspy voice, Toke, also a remnant of that punk past?
Nisted: I never had any singing lessons. I thought Liam Gallagher and Rod Steward were cool. That's how I wanted to sound, and then I just sang away. But on the new album I actually tried not to roar so much.
Jensen: You might not have roared as much, but your voice was definitely mixed rougher this time than on the last record. So you might as well have just roared. (laughs)
FIDELITY: Mixing is a good keyword. On Soul Sound System you had prominent support. Namely from Gabe Roth, who has already won a Grammy for his collaboration on Back To Black by Amy Winehouse. How did you convince him to support you – on your debut no less?
Jensen: Funny story … We knew him by name, of course, and thought it would be exciting to work with him. And then we just tried to guess his email address. Tens of e-mails went out to various e-mail addresses that we thought were realistic. Well, and one of them actually found its way. One day the following message popped up in our inbox: "So you've found me." For us, that was a privilege. Especially for our standing in the scene. It got worldwide attention that the great Gabe Roth was supporting these new guys from Denmark.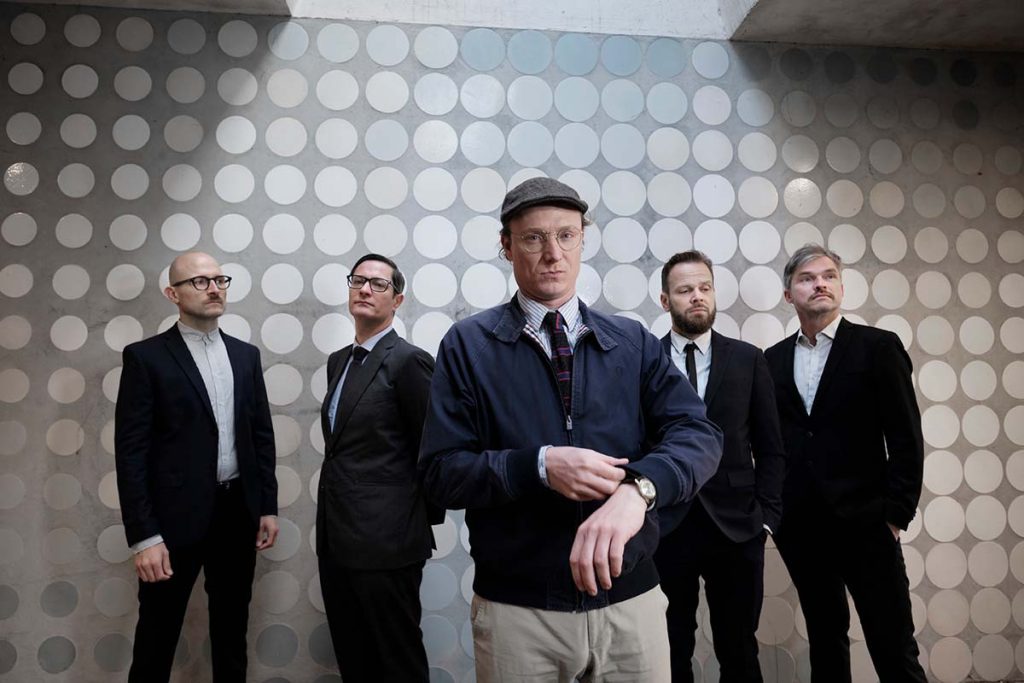 FIDELITY: Heavy was also prominently mixed. Among others, Wayne Gordon, who has already worked with Bruno Mars or Mark Ronson. What influence did he have on your music?
Nisted: We had four different people mix the record. Each one brings along their own personal style. And so some of the songs came back to us rougher, some smoother.
Jensen: Some of the things they did with our music really came as a surprise to us. The challenge was that all the songs had to fit on the same album. As much as we like to experiment, we couldn't allow for any of the songs to fall completely out of line.
FIDELITY: A consistently smooth song is "Let's Make A Baby." I saw on Instagram that you, Toke, also just became a father. So a very personal song?
Nisted: All of us in the band have kids now. With this song we wanted to express that we have grown up and matured. It's not about any adventures with the girls of the city. It's about expressing our love for the women we love.
FIDELITY: You once said that your music was designed for vinyl LPs. What do you mean by that?
Jensen: You really have to be a hi-fi enthusiast. But then you can hear the differences between vinyl and CD, I think. To me, vinyl always sounds a little warmer. And that suits the soul, our music.
Nisted: And producing a vinyl record is also different than making a playlist on Spotify. When it comes to LPs, it's about creating a complete work of art, consisting of two different sides that can definitely show two completely different facets. In playlists, the best songs are simply lined up one after the other. That's not a concept.
FIDELITY: Have you ever thought about singing in Danish? The metal band Volbeat, like you from Copenhagen, has enjoyed worldwide success with some songs in Danish.
Jensen: That's true. But that will never happen. (laughs) Soul is not Danish. The language just wouldn't fit.
Nisted: On top of that, we've never written a song in Danish, even as a punk band. I wouldn't even know how to do that. When it comes to music, we think in English.
Thanks for the interview.
---
D/troit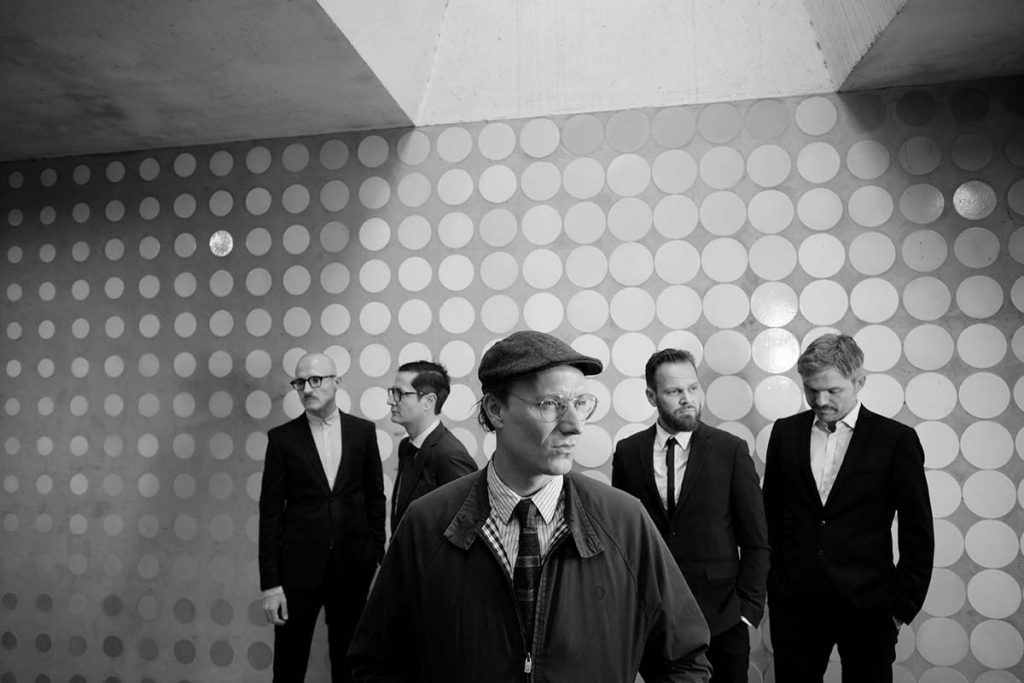 D/troit is a Danish soul band formed in Copenhagen in 2010 by singer Toke Bo Nisted, keyboardist Mads Jensen, guitarist Klaus Højbjerg, bassist Jackie Larsen and drummer Stefan Andersen. The band name pays tribute to the origins of soul music and specifically the Motown sound. In 2016, D/troit was awarded "Best New Band" at the Scandinavian Soul Music Awards. A year later, their first album Soul Sound System was released, on which they had support from Grammy winner Gabe Roth, among others. Since then, the five Danes have been touring Northern Europe and feel especially at home in Germany. Heavy is their second album and was released in early June.
Check out D/troit on Bandcamp
The stated retail price of the reviewed device is valid as of the time of the review and is subject to change.