When the Brothers-In-Arms CD is finally worn out, the lyrics of "Hotel California" no longer pose any mysteries, the goosebumps from "Stimela" give way to a neurotic unease, and you prefer to gaze at the covers of the heavy Diana Krall records rather than putting the LPs on, it's time for new test music. But what should it be? FIDELITY has the answer.
Elizabeth Woolridge Grant is the grandmaster of pop melancholy. She is known by her stage name: Lana Del Rey. Her most famous songs are "Video Games" and "Summertime Sadness." Her songs shroud the otherwise often colorful pop world in a mystical and dark sound cloud. The combination of fragilely whispered lyrics and ethereal vintage sounds is her trademark – though she underwent a makeover in 2014. It was revealed that her album Ultraviolence was to be produced by the American Dan Auerbach. He is known, especially as a fan of raw guitar sounds, as the singer and guitarist of the blues-rock duo The Black Keys. But how would Auerbach's gritty, roaring guitar sounds fit with Lana Del Rey's melancholic pop music? "Ultraviolence" provides the answer: Very well! The record is a must for anyone looking to challenge their own high-end equipment.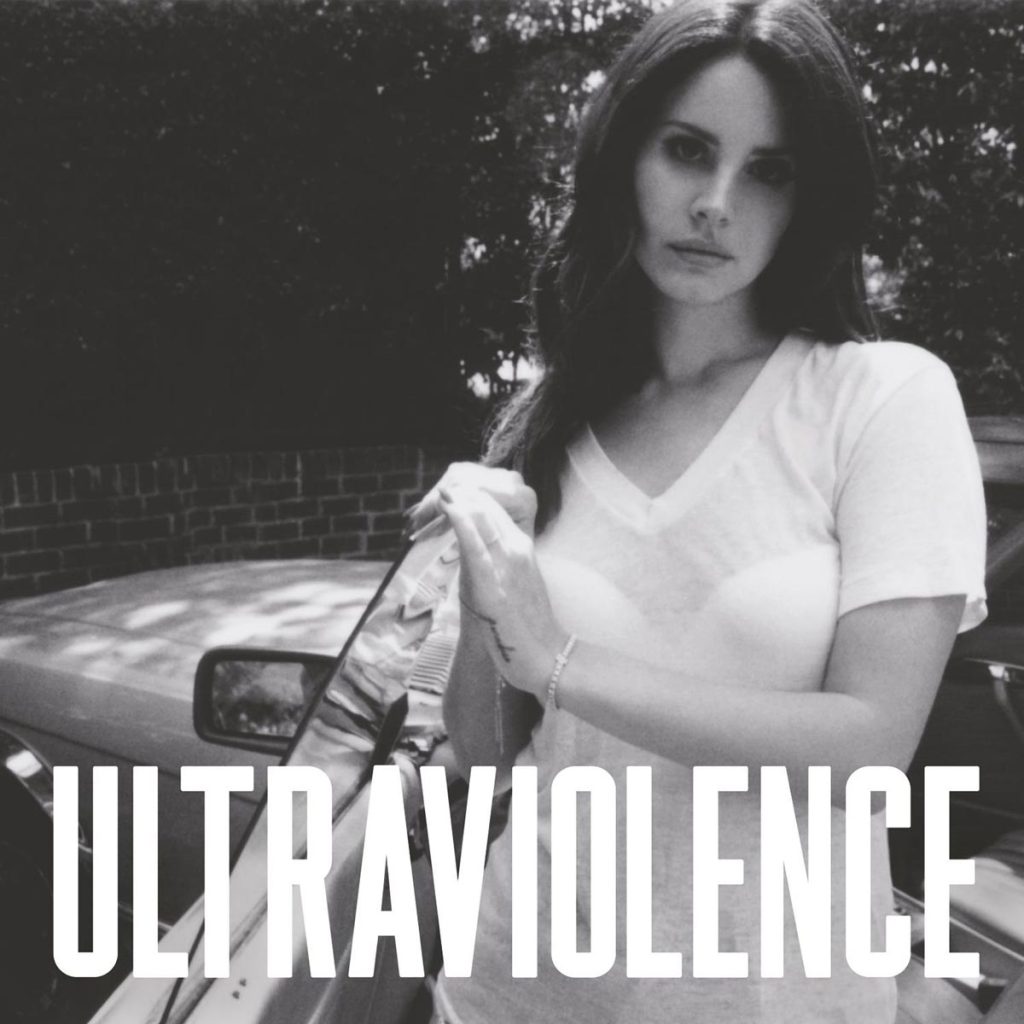 "Cruel World," the album opener, already shows what to expect on "Ultraviolence." Distorted yet gentle guitar sounds start it off. Then Lana Del Rey's minor-key voice, surrounded by reverb, draws the listener deep down. In less than 20 seconds, this nostalgic retro ambiance is created, making you miss things you've never actually experienced. Noticeable, however, is the rougher mixing compared to Lana Del Rey's usual standards – and of course, the distinctly audible sound of a crunchy electric guitar. That's Dan Auerbach's trademark. The songs of his own band, The Black Keys, are characterized by the same sound that now adds a new edge to Lana Del Rey's melancholic melodies. A good example of this is "Shades Of Cool." A ballad with crystal-clear vocals that is broken up towards the end by a bluesy guitar solo.
The most experimental track on "Ultraviolence" is "West Coast." Wah-wah guitars and shaker sounds give the song a surf-rock flair. Synth sounds even hint at influences from hip-hop. The instruments were played by Dan Auerbach. Lana Del Rey later referred to his "laid-back California vibe" as the "missing puzzle piece" of "Ultraviolence." It's worth noting that this special collaboration almost didn't happen because they only met by chance at a party. Lana Del Rey was already almost finished with "Ultraviolence" by then, but because she wasn't entirely satisfied with the sound and they got along well, Auerbach became involved. In just three weeks, he had Lana Del Rey re-record almost the entire album in the studio, performed live and accompanied by seven studio musicians.
Only a few songs remained untouched by these revisions. One of them is worth mentioning, though: "Old Money." It stands out amidst songs shaped by Auerbach's experimentation. The ballad is carried by Del Rey's vocals, supported by a string orchestra and a piano. "Old Money" seems tailor-made to musically underscore the grand finale of a cinematic epic. And perhaps, in a metaphorical sense, Lana Del Rey was still very much in the film. During the making of "Ultraviolence," the American contributed a song to the 2014 fantasy film "Maleficent," titled "Maleficent – Die Dunkle Fee" in German. In contrast to the collaboration with Dan Auerbach, this arrangement was much less surprising. After all, Lana Del Rey, as the grandmaster of pop melancholy, is something like the dark fairy of pop music.
Lana Del Rey – Ultraviolence on discogs.com
The stated retail price of the reviewed device is valid as of the time of the review and is subject to change.