With its dainty dimensions, the Lehmann Drachenfels is a real pipsqueak, but huge in sound.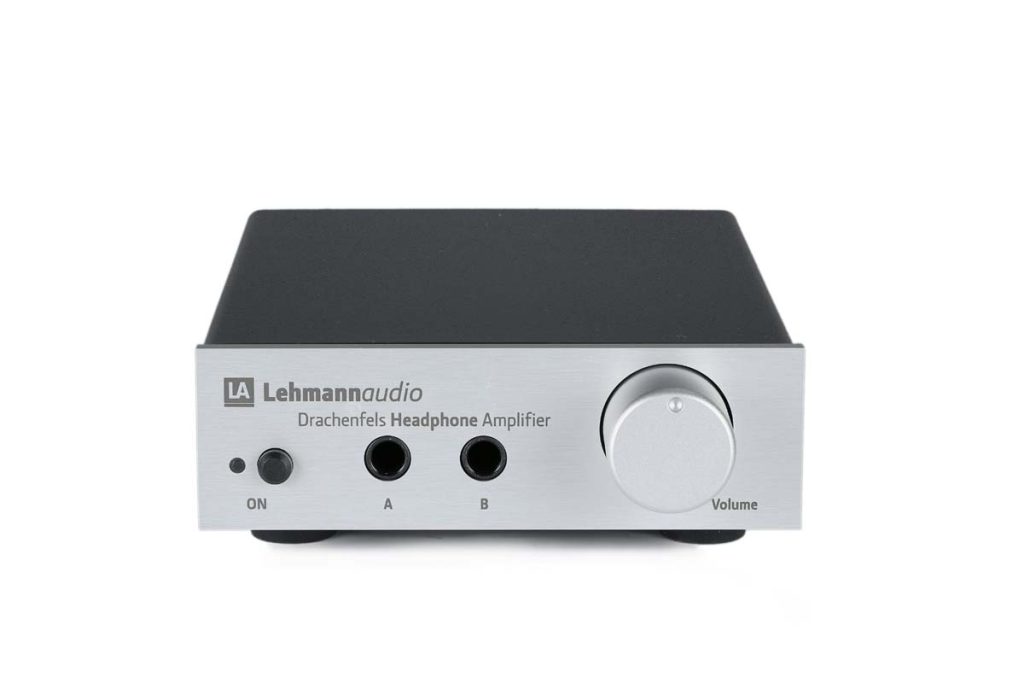 Anyone keen on listening to music through headphones would be well advised to take a good look at what industry professionals commonly use. Consider the broadcasting industry, for example: Here, headphones play an integral role in sound playback day in and day out. Industry professionals spend whole days and nights with their ears tucked under headphone cushions, a reality that presents certain challenges for the playback chain. Rattling, jerking and static are absolute no-nos there. For many years now, a small but quite exquisite box has been a common sight in professional studio environments: The Linear headphone amplifier has been setting benchmarks for Lehmannaudio, a German manufacturer based in Rhineland.
The company has now given this flagship product a baby brother. Priced at about € 500, the Lehmann Drachenfels is intended for demanding home use, but is, in fact, much more than just a headphone amplifier: The Drachenfels actually serves as more of a technological platform that you can equip as and how you see fit.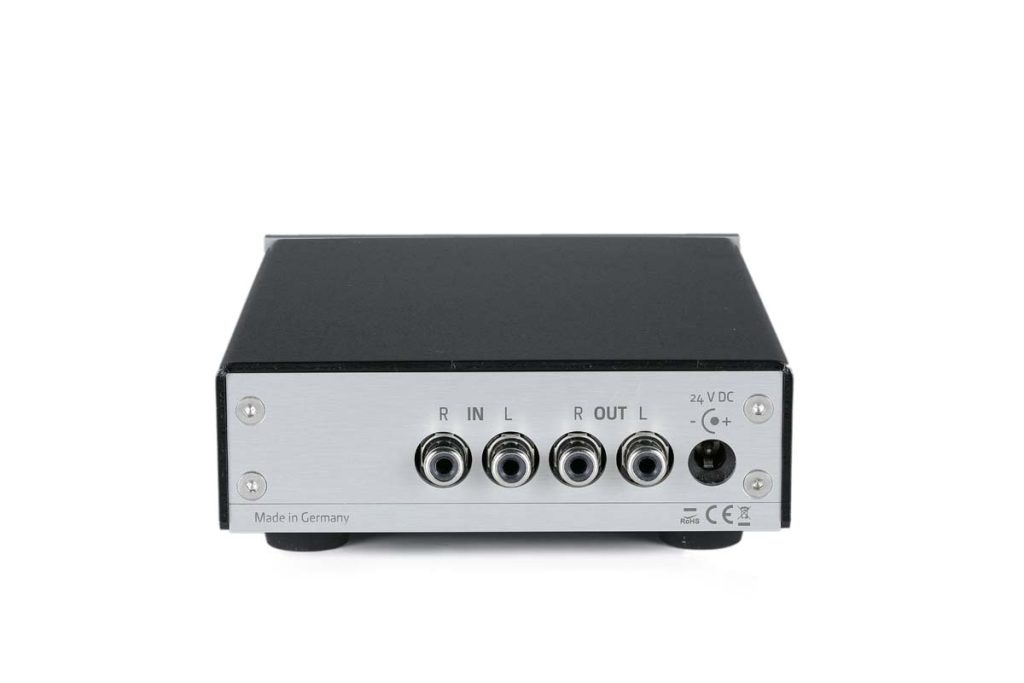 In its standard configuration, the Drachenfels (Dragon's Rock, a mountain in Germany's Siebengebirge) comes equipped ready to take feeds from high-level sources such as CD players. Thanks to its modular design, however, the rear panel and module circuit boards can be changed so the headphone amplifier is also able to receive its signals over Wi-Fi, Ethernet and Bluetooth. And,should a new digital format ever catch on in the audio world one day, Norbert Lehmann, a sound engineer by trade, will develop a suitable circuit board attachment. Those thinking of investing in a Drachenfels can therefore rest assured they will be well equipped for any future developments. What's more, the headphone amplifier can also be used as a preamplifier for active loudspeakers or a power amplifier.
It's impossible to grok just how versatile and efficient this little dragon is just by looking at it: With its dainty dimensions, the Drachenfels is a real pipsqueak. The only thing that's big about it are the gold-plated Neutrik headphone outputs (6.3-millimeter jack) and the ALPS loudspeaker potentiometer that you can also use to control the volume of the headphones and the preout RCA if you unplug the headphones. Just one touch of the control dial lets you know that no expense has been spared. The volume control feels impressive with its smooth and solid turning. The Drachenfels offers 12 decibels of maximum gain when the potentiometer is all the way to the right. On the left of the front panel (optionally available in a silver or black finish), the blue LED of the standby switch signals the device is ready for action. The power switch is located on the back of the device where the RCA inputs and outputs are also found.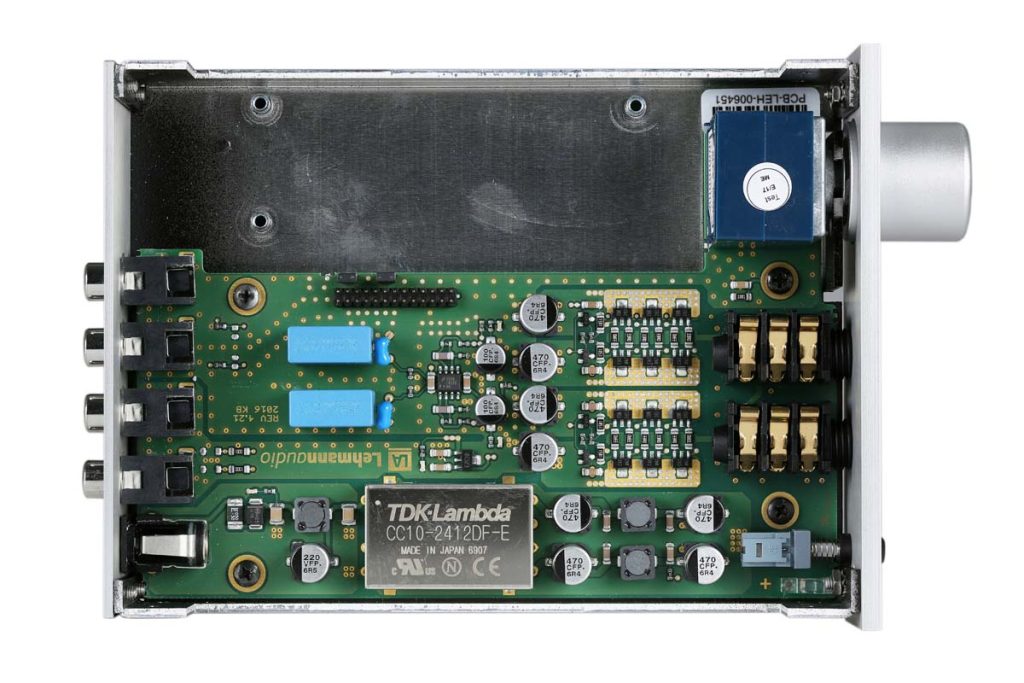 When put to the test in combination with the Amiron Home headphones from Beyerdynamic and the Night­Owl from AudioQuest, the Drachenfels proved to be a real long-distance runner. A lot of what you hear through headphones comes across first and foremost as imposing — imposing and exaggerated. The Lehmann device, however, always exudes confidence and a sense of neutrality. It deals with fast sound events reliably and depicts tones very cleanly without ever understating or overstating them.
Lehmann Drachenfels | Headphone amplifier | Price: €500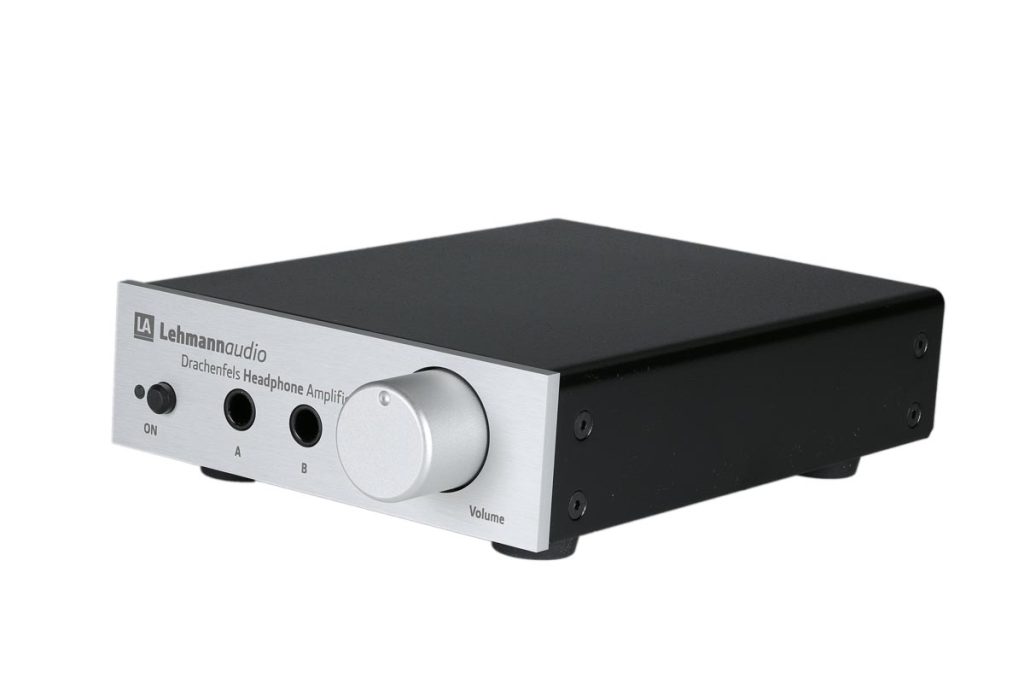 Lehmannaudio Vertriebs GmbH
Richard-Zanders-Str. 54
51469 Bergisch Gladbach
Germany
Phone +49 (0) 2202 2806240
The stated retail price of the reviewed device is valid as of the time of the review and is subject to change.