Musical Fidelity presents its most advanced D/A converter yet: the M6x DAC. Designed and built in Europe, the new flagship will satisfy the discerning Musical Fidelity customer.

Musical Fidelity M6x DAC – General Description
Musical Fidelity drops another milestone. The Musical Fidelity M6x DAC incorporates the newest Sabre ESS chips – one for each channel to compliment the dual mono design front to back. The unbelievable detailed transient response is due to the Time Domain Jitter Eliminator.
Both outputs – the RCA and balanced XLR have their own output buffers. The output stages offer superior audio quality due to ultra low noise, large output voltage and high current drive. The broad gain bandwidth and lightning fast slew rate result in exceptionally low distortion.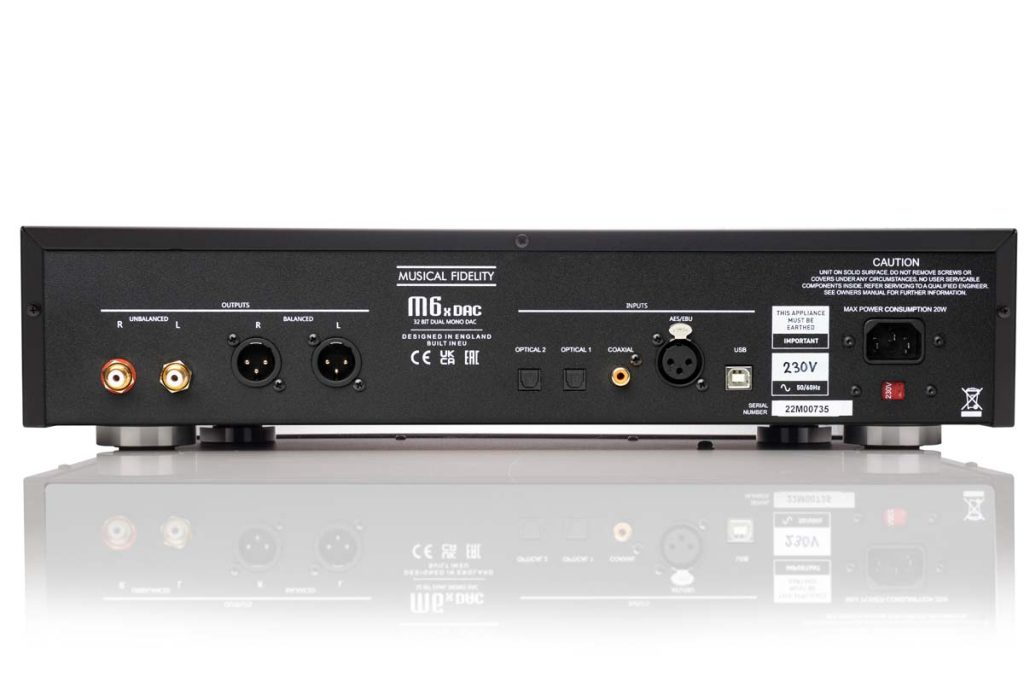 First step: Silence
The M6x DAC employs Super Silent Power Transformers. The industrial-grade power sockets with EMI filter and DC blocker stop interferences and eliminate transformer hum. The result is extremely low electromagnetic radiation.
Tailored to perfection
Musical Fidelity has always held circuit board design and layout up to the highest standards. Design and structure must be custom tailored to every application to measure and sound great. The listener should have a holographic musical experience in their homes.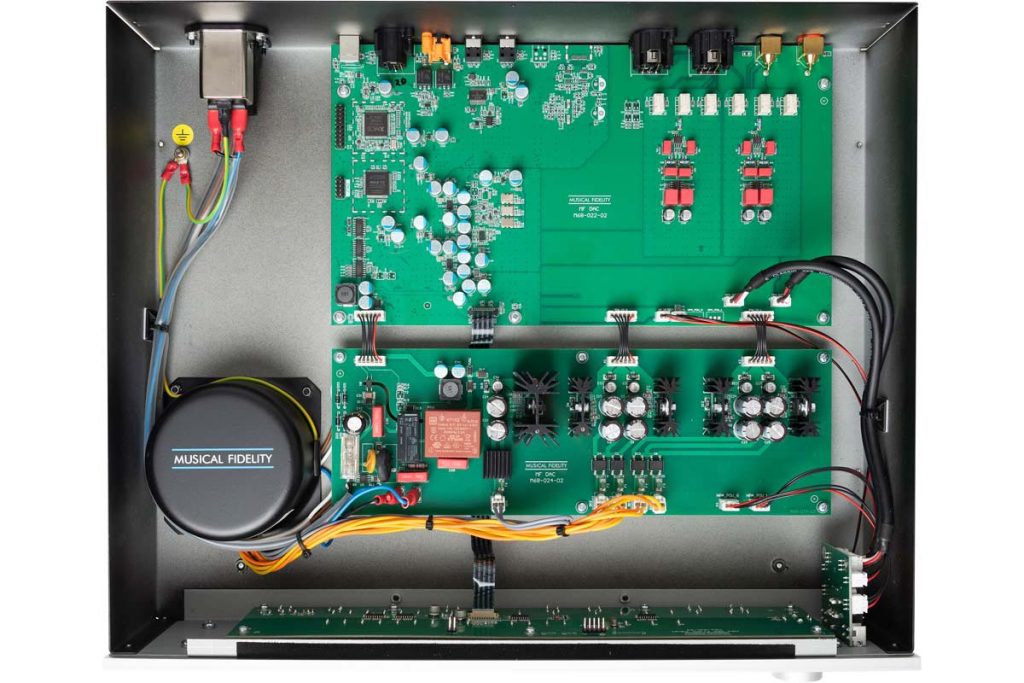 Onboard headphone power
The built-in headphone amplifier delivers wide bandwidth and extremely low noise as well as high dynamic range.
Sensible beauty
The solid casework is uncompromisingly rigid. That not only makes the M6x DAC pretty to look at but also protects the circuitry from electromagnetic fields.
In the end: Music
The M6x DAC's connects the listener with their favorite artists on a hypnotic level. Carefully unpack the component, hook it up and feel the immediate musical integration: Sweet and clear treble, devoid of grain, paired with bottomless, tactile, and full dynamic low end.
Those who want to delve deeper can utilize the customizable settings and make the M6x DAC a powerful tool for experts, which elevates it into a league of its own.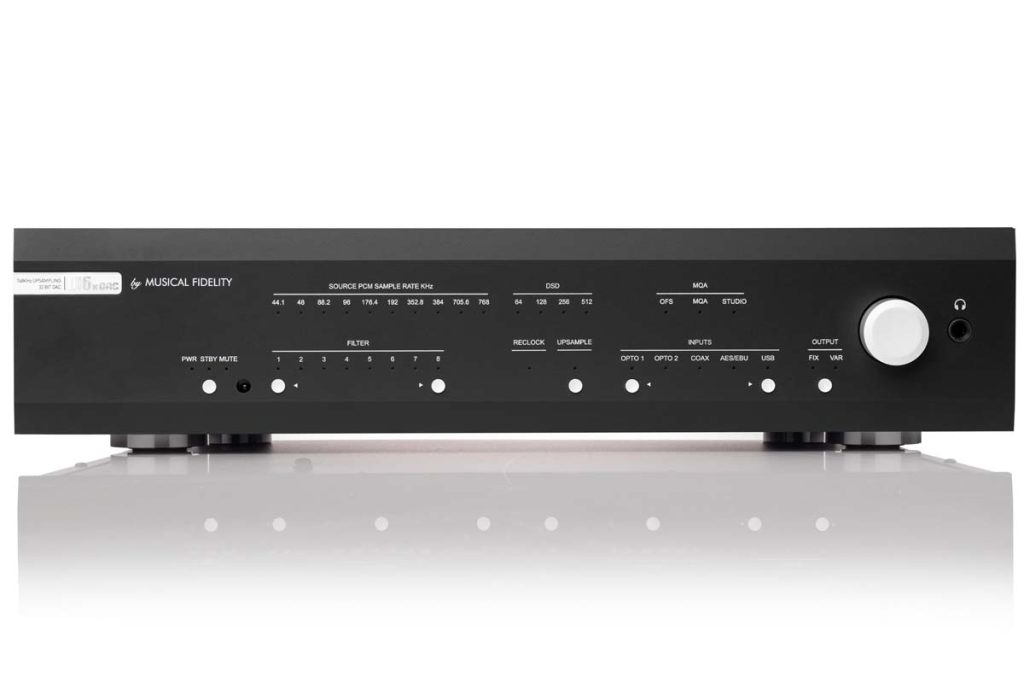 Availability and price to be determined.
The stated retail price of the reviewed device is valid as of the time of the review and is subject to change.