Musical Fidelity introduces the second iteration of the ultimate hybrid integrated amplifier: the Nu-Vista 800.2.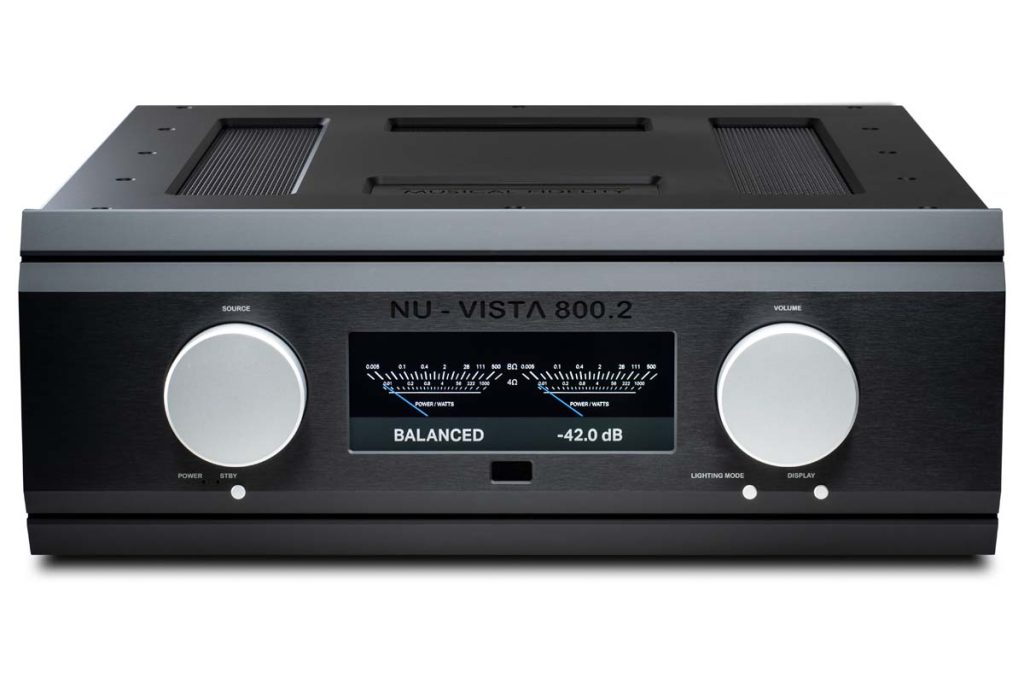 Musical Fidelity is proud to announce the revival of the legendary Nu-Vista 800 integrated amplifier with the all-new Nu-Vista 800.2. This remarkable amp represents the epitome of power and finesse integrated into a single chassis, delivering an unparalleled audio experience to music enthusiasts.
Preserving a Timeless Legacy
The original Nu-Vista 800, a highly regarded amplifier since its inception in 2013, achieved its status as the pinnacle of high-end audio performance. However, due to supply shortages of key components, the amplifier was discontinued in 2021. Today, Musical Fidelity breathes new life into this iconic legend, ensuring that the Nu-Vista legacy continues to thrive.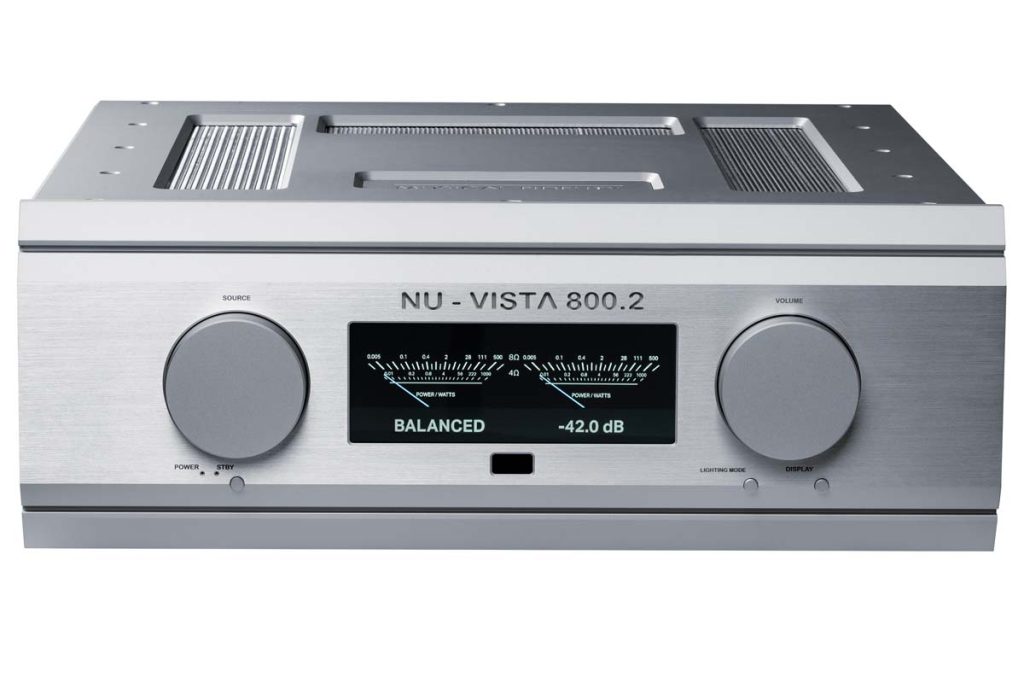 Crafted to Perfection
At Musical Fidelity, the pursuit of excellence and passion for superior sound quality are fundamental principles. The Nu-Vista 800.2 exemplifies this philosophy by combining Nuvistor tubes and cutting-edge technology. This seamless blend results in a breathtakingly natural and immersive sound, characterized by smoothness and extraordinary transients. The artist's presence feels palpable, bringing listeners closer to the music they love.
What's New in the Nu-Vista 800.2?
The Nu-Vista 800.2 represents a significant advancement over its predecessor:
Enhanced Front Panel: The new front panel boasts an updated display, ensuring intuitive control and a modern appearance.
Refined Power Supply: The power transformers have been meticulously rewound to reduce noise, resulting in an even cleaner audio signal.
Remote On/Standby Feature: A new remote on/standby function has been added for added convenience and seamless operation.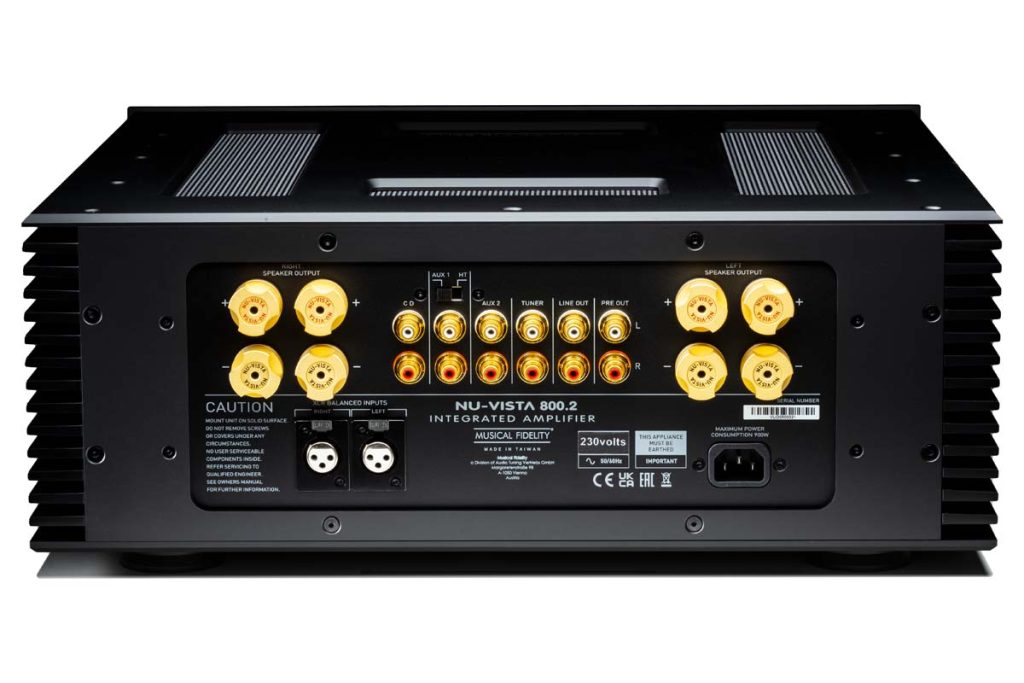 The Titan DNA
The Nu-Vista 800.2 proudly inherits the legacy of the Titan, one of Musical Fidelity's groundbreaking amplifiers. Following in the footsteps of its iconic predecessor, the Nu-Vista 800.2 features a locally decoupled output stage. Each output device now enjoys its dedicated high-current bulk supply capacitor, resembling a high-performance "V10" engine under the hood. This innovative design significantly improves transient response and ripple filtering at higher currents, providing an exceptional listening experience.
Unmatched Power and Performance
The Nu-Vista 800.2 sets a new standard in audio excellence:
Over 300 Watts per Channel: The amplifier delivers over 300 watts per channel with unmatched stability margins and exceptional load-driving capabilities.
Incredibly Low Distortion: The Nu-Vista 800.2 achieves incredibly low distortion over a wide bandwidth, ensuring pristine sound reproduction.
Superb Noise Reduction: Enjoy an immersive sonic experience with extremely low noise levels.
Flawless Frequency Response: The amplifier exhibits an incredibly flat frequency response, delivering every nuance of the music.
The Evolution Continues: Nu-Vista 800 to 800.2
With the Nu-Vista 800.2, Musical Fidelity brings a host of improvements to the table:
A modern front plate and a brand-new display aligned with the latest Nu-Vista product range.
Upgraded power supply circuits and control electronics to accommodate the new display and add remote on/standby functionality.
Lower standing flux in rewound transformers to reduce sensitivity to mains DC offset noise, contributing to improved sound quality and a lower noise floor.
Specifications
Output: 330 Watts per channel into 8 Ohms, 500 Watts into 4 ohms, 1000 Watts peak into 2 ohms
Voltage: 52 Volts RMS, 20Hz to 20 kHz; onset of clipping; 147 Volts peak to peak
Current: 120 Amps peak to peak
Damping factor: 200
Output devices: 5 pairs per channel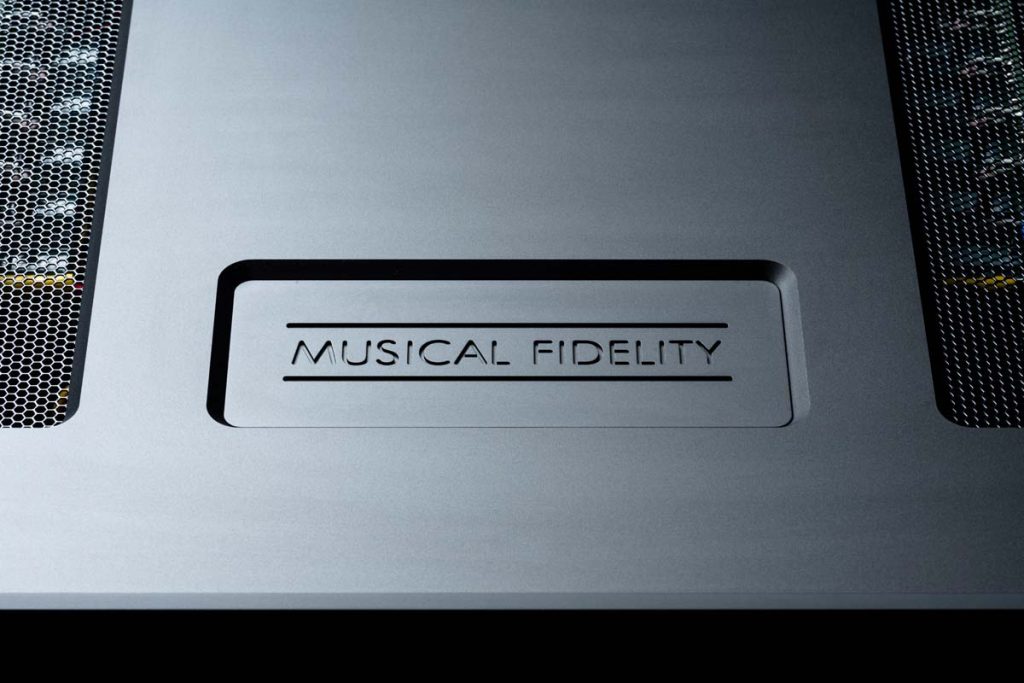 Availability and Price
The Nu-Vista 800.2 is available at Musical Fidelity dealers starting from July 2023 at a suggested retail price of 11.990€ (incl. VAT).
Discover the Nu-Vista 800.2 and experience the ultimate in high-fidelity audio. For more information and to explore other exceptional products, visit the official Musical Fidelity website at:
The stated retail price of the reviewed device is valid as of the time of the review and is subject to change.