Pro-Ject Audio Systems continues to make the best-sounding HiFi as affordable as possible with the new E1 turntable.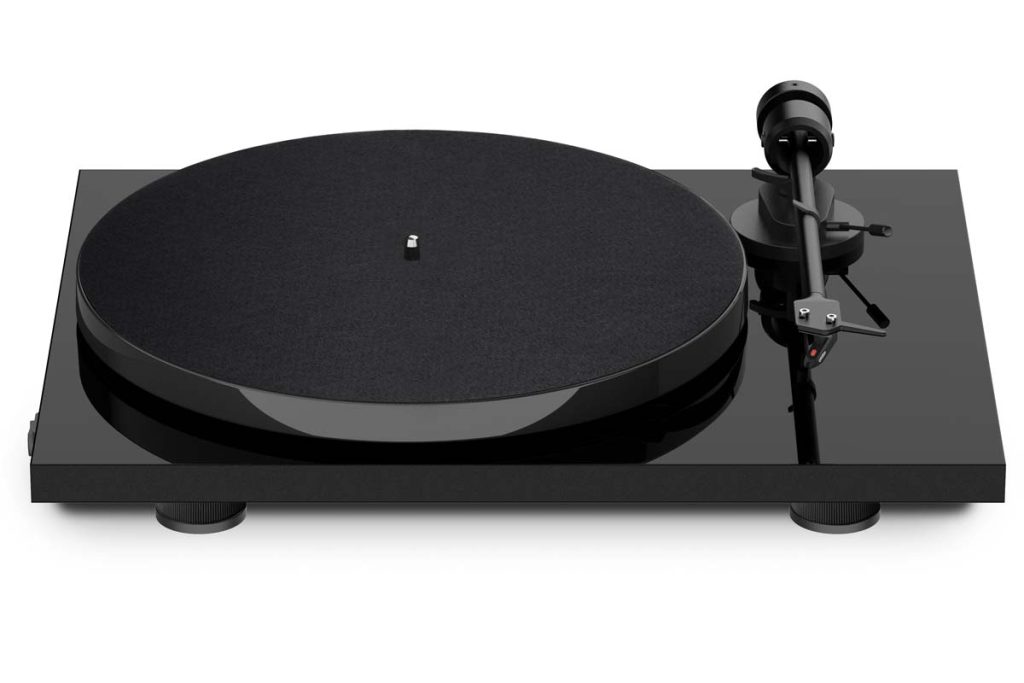 The E1 is the first of our new E-Line turntables for the budget-conscious budding audiophile. It broadens our product portfolio to offer a high level of sound- and build quality to give a whole new generation a chance at entering the HiFi hobby without breaking the bank.
Depending on your current setup and preferred use, the E1 comes in 3 versions: the E1 standard with no additional features, the E1 phono with integrated phono preamp and finally the E1 BT with built-in Bluetooth connectivity.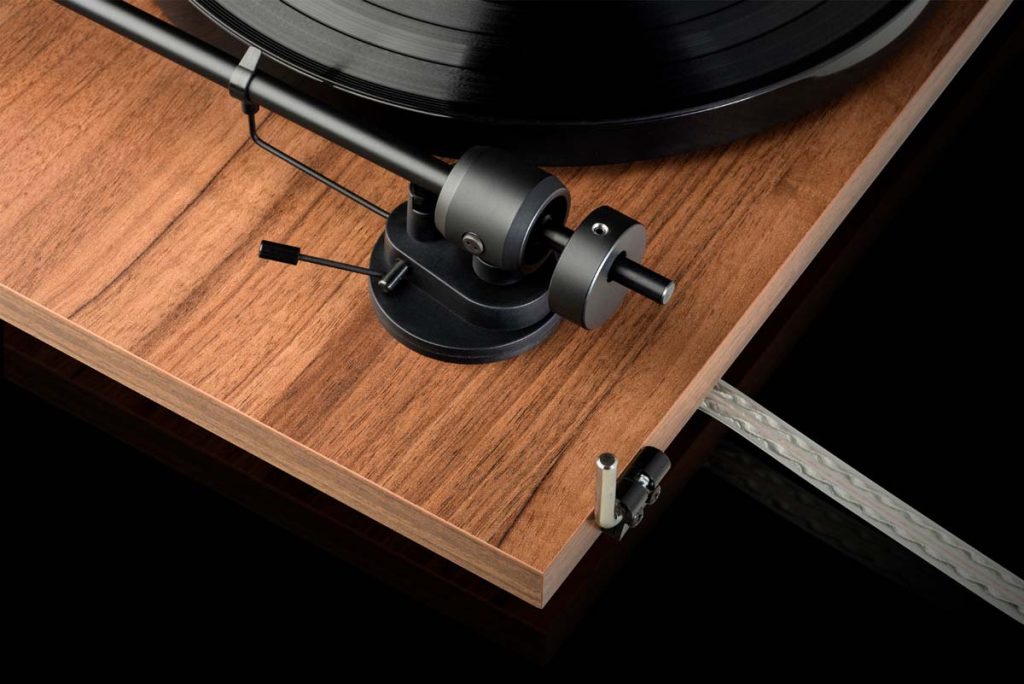 Pro-Ject E1 – a turntable for everyone
The E1 from Pro-Ject Audio Systems is the first of our new E-Line turntables. The E-Line aims to deliver a great sound experience for those on a limited budget while still handmade in Europe. Regardless of whether you are a beginner, returnee, or an experienced vinyl fan, we designed the E1 to impress.
The E1 is a Plug & Play turntable. Our experienced factory technicians pre-adjust your turntable with the ideal settings for tracking force and anti-skating. So lean back and enjoy your favorite records. The new E1 is available in three different versions to fit individual needs. All three models come standard with a 33/45 RPM electronic speed switch.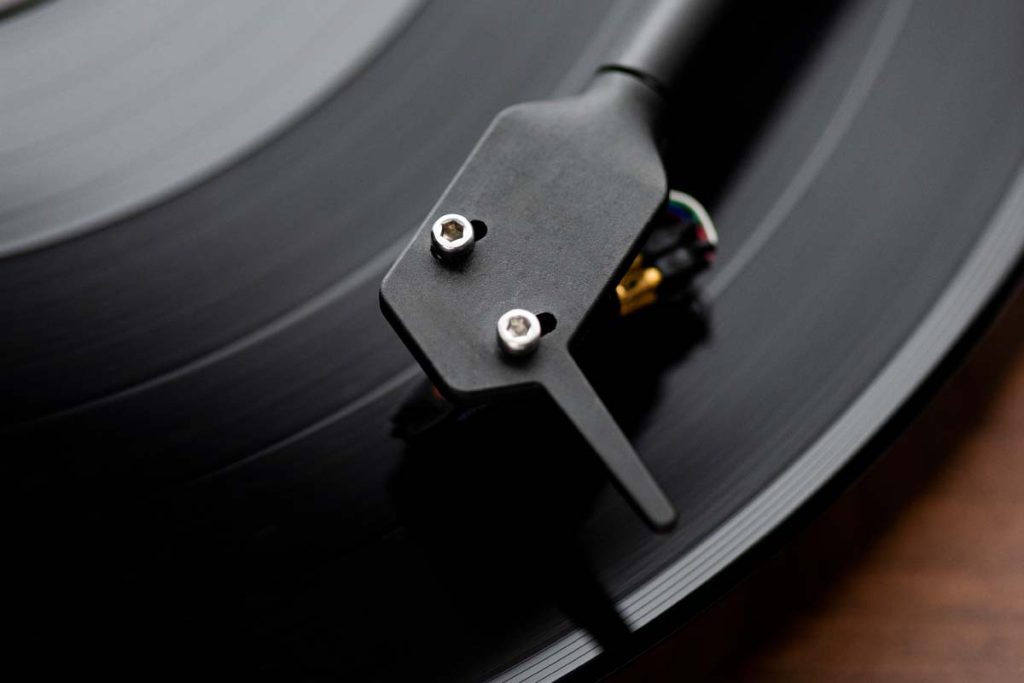 The E1 Phono adds an internal phono preamplifier to the basic version and is the perfect model if your current setup doesn't have a phono preamp already. Finally, the E1 BT adds wireless connectivity to the built- in phono preamplifier. Connect your turntable wirelessly via the BT-5.0 transmitter to your BT speaker, -headphones, or -amplifier.
Handmade in Europe
The stylish CNC-machined composite fiber plinth is carefully manufactured to avoid hollow spaces and minimize resonances. The E1 comes in high gloss black, high gloss white, or walnut finish. The lightweight and low friction 8,6" aluminum tonearm is optimized for the high-quality Ortofon OM5e cartridge and brings out its maximum potential. The all-new ABS Polymer main platter with reinforcing ridges offers an ideal anti-resonant platform for your vinyl.
To protect your E1 from dust, you will also find an elegant acrylic dust cover with adjustable hinges included in the box. The E1 boasts premium materials and stylish aesthetics as well as a rich, lively sound. The extensive development process ensures sound performance and build quality that can't be matched at this price point.
Availability and pricing
The Pro-Ject E1 turntable is available at Pro-Ject dealers from May 2022. The recommended retail price is 299 Euros for the E1 standard, 329 Euros for the E1 phono and 399 Euros for the E1 BT.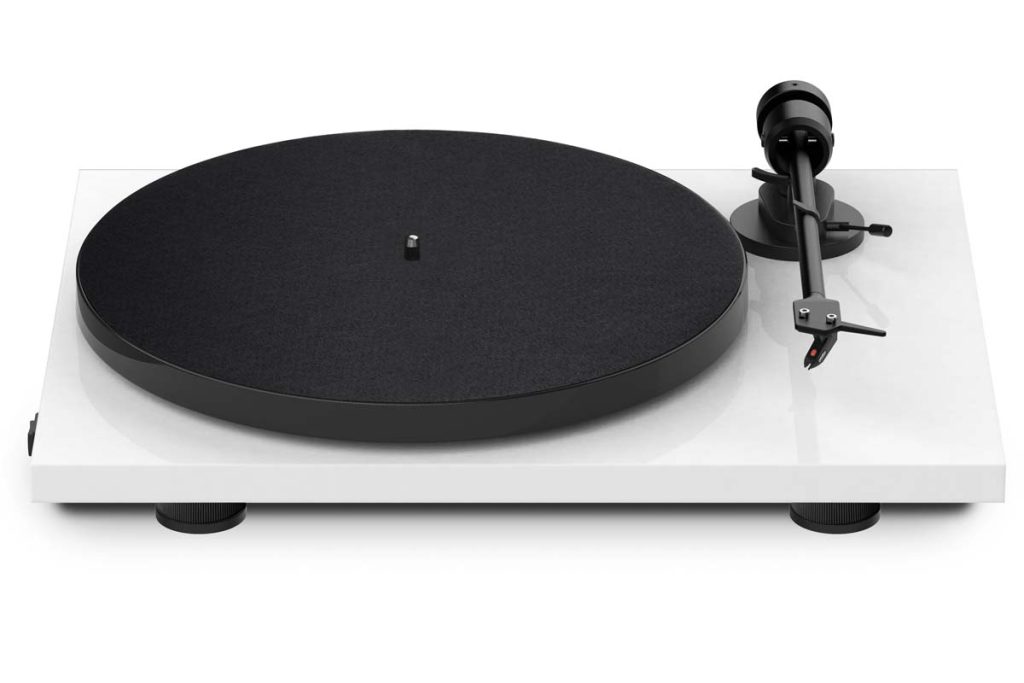 The stated retail price of the reviewed device is valid as of the time of the review and is subject to change.