Andrea Bocelli offers warm hues and feel-good sound with his album "Sì".
When the Brothers in Arms CD has finally given up the ghost, you've finally figured out the meaning behind all the "Hotel California" lyrics, the goose­bumps you used to feel when listening to "Stimela" have begun to give way to a sense of neurotic trepidation and you'd rather look at the covers of the heavy Diana Krall albums than actually play the LPs, it's high time for some new test music. But what exactly? FIDELITY knows what.
Andrea Bocelli. Oh, come on. Really? The blind singer and troubadour of tacky — kitsch factor guaranteed? In FIDELITY??? As recommended material for an audio test of a different sort a million miles away from Jazz At The Pawnshop and Diana Krall????
Yes, seriously. In the eyes of JVC's remastering bigwigs, Bocelli's 1996 album Romanza was worthy of an XRCD a few years ago. It has since become a very sought-after and, if found (which is rather unlikely), expensive version. It works on all players but, thanks to a few sound-tuning tricks, is considerably closer to SACD and hi-res files than a conventional CD. Provided you like Bocelli's baritone-tinged tenor voice and his balancing acts between classical music and pop, it's a surefire hit. But this article isn't supposed to be about that album, but rather his brand-new album: Sì, released on Decca Records. Even audiophiles can safely and confidently say "yes" to this CD, and they will note the comparatively significant amount of studio effort that went into it: Those involved in producing it will have been well aware that "light classical music" fans, who also buy Bocelli's music, tend to have a slightly sharper ear than rock and pop fanatics who probably permanently damaged their hearing in their younger years.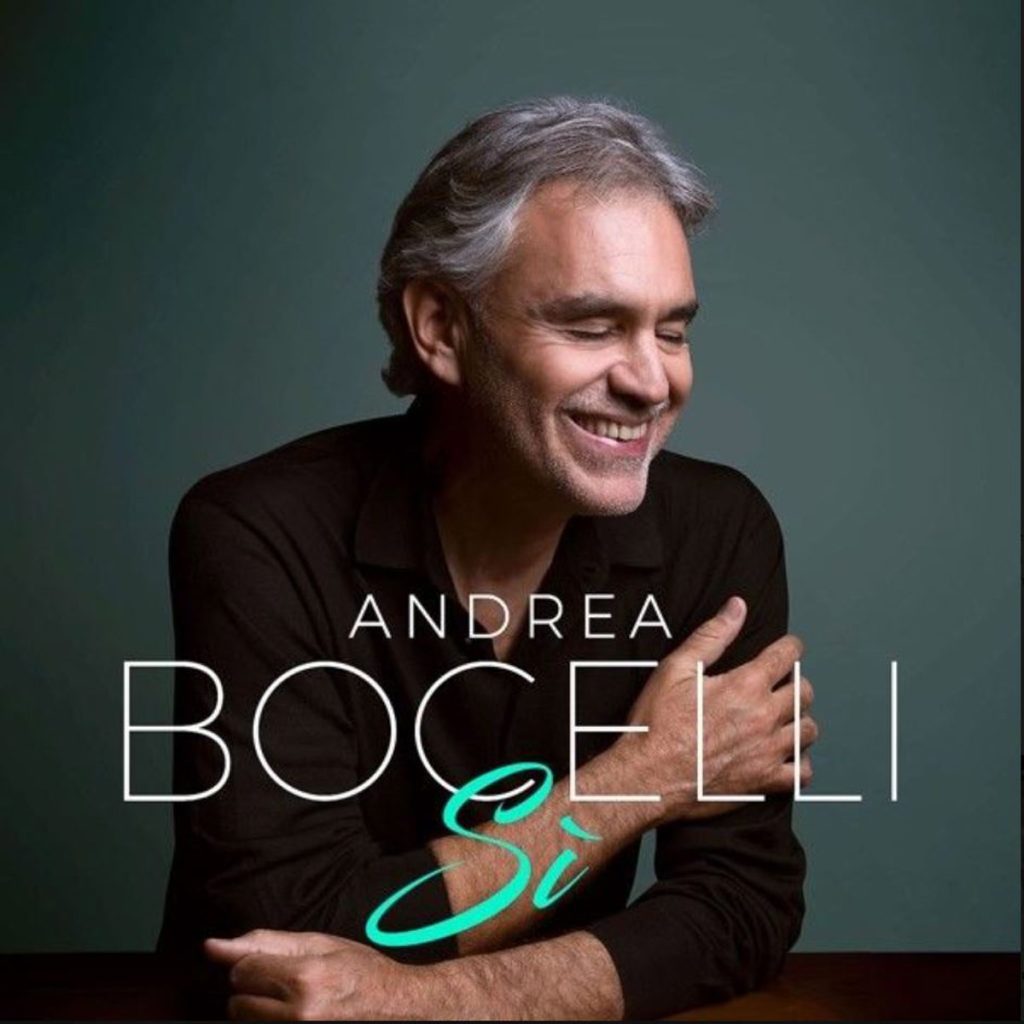 Of course, listeners have a few fibs to watch out for here as Bocelli's voice gets its share of artificial reverberation, the treble is softened, and the bass is elegantly raised just a few little decibels. But Sì generally gets the thumbs-up as acoustic instruments sail from the loudspeakers imbued with purely natural tones; even this previously polarizing voice, which split the world down the middle into Bocelli lovers and Bocelli haters, sounds recognizable and authentic. Provided the source, amplifier, and loudspeakers are a good, compatible match, that is. Mismatches will be quickly revealed: If a system's tonal balance is off, then Sì will quickly scratch and scrape. That's because the studio engineers really went to town on the mixing (more subtly than during the glory days of ghetto blasters, I'll grant you that, but still…) and remained committed to the full-fat end of the scale with the choir and orchestra, in the process settling Bocelli's voluminous instrument on a dark red-velvet carpet. This can brutally drive feeble power amplifiers into experiencing clipping and mercilessly cause low-level modest speakers, which have no problems handling small ensembles or anemic singer-songwriters, to rattle until the chassis kicks the bucket. So I worked out a pretty formidable dream team, a combination consisting of a Trigon SnowWhite preamplifier, Dwarf II monoblocks, and my old Infinity Kappa 7.2 II loudspeakers. Thanks to them, I immersed myself quite nicely. Kitsch? Hell, yes. But classy, too. And that just has to be allowed from time to time…
Bocelli, various composers | Sì | Andrea Bocelli, various orchestras, Matteo Bocelli, Ed Sheeran, Dua Lipa, etc. | Label: Decca | Format: CD