"This marks a new era for our S-series — it's a performance revolution in a small package." No, these words aren't being used to describe the latest Audi model, but rather the Pro-Ject Pre Box S2 Digital preamplifier. The only thing small about this device is its physical dimensions and it aims to upstage all the competition.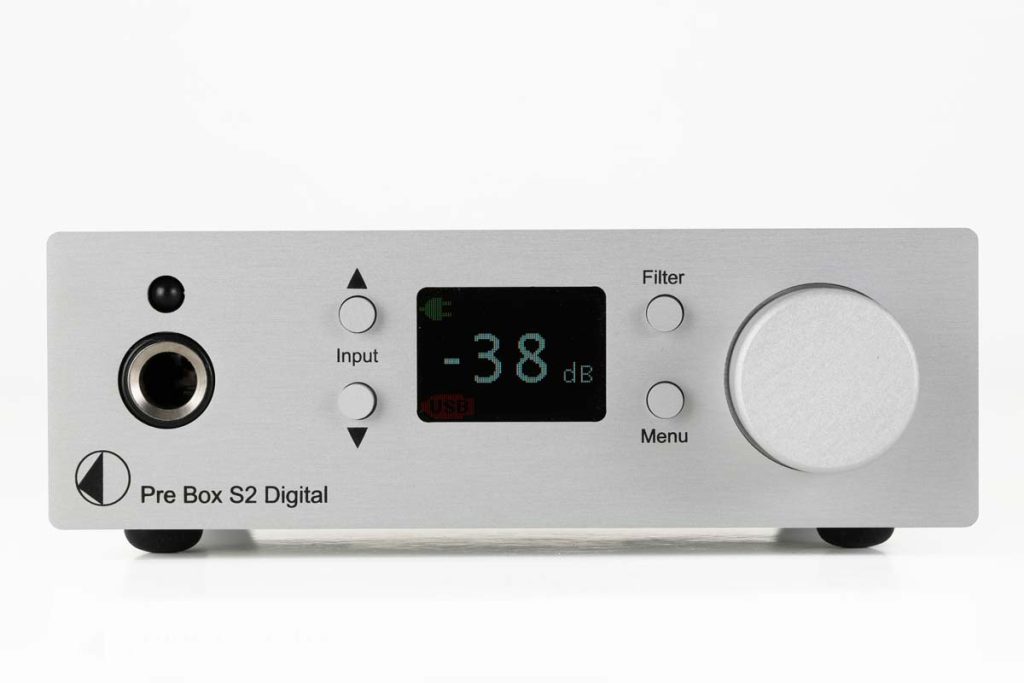 The square-shaped (just about) all-arounder not only shares the same basic dimensions as a slab of Ritter Sport chocolate, it's at least as handy and satisfying, too. It heralds the launch of Pro-Ject's latest generation of compact hi-fi components that, after their turntables, have now become the Austrian audio specialists' second core business line. The company has never made any bones about its ongoing objective for the modular "box" segment: to offer benchmark-setting performance at an attractive price. The latest generation is, of course, also expected to live up to that claim, and the Pre Box S2 Digital does look immensely promising.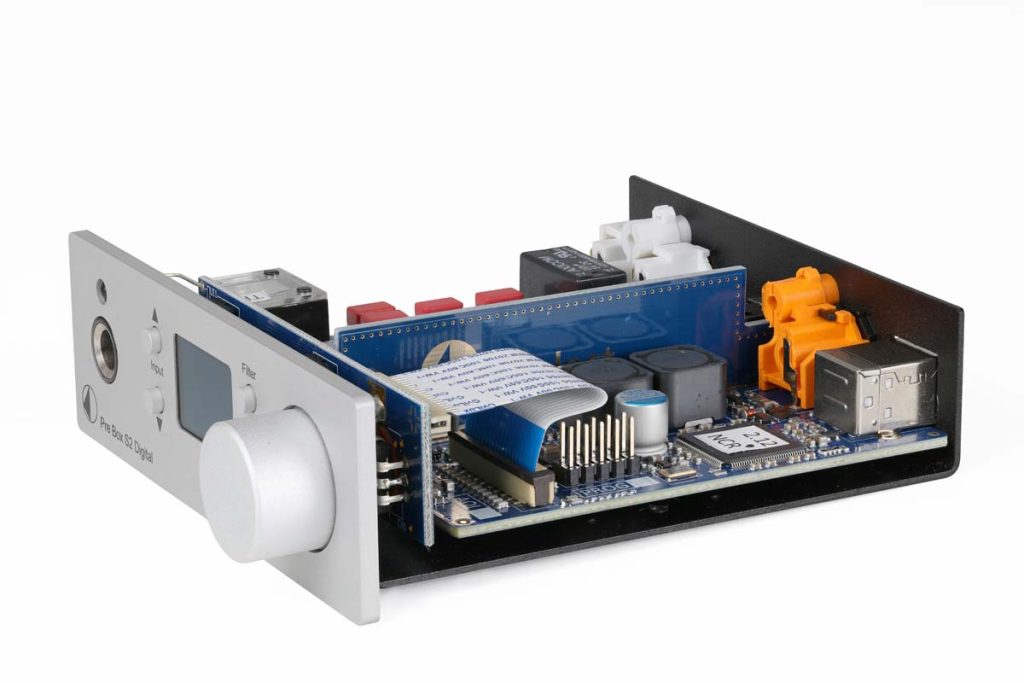 The brand-new pipsqueak is loaded with all kinds of gear: For instance, the Pre Box S2 supports the MQA format — fortunately "Roon Tested" — plus it features a double mono configuration with high-quality 32-bit DAC chips from ESS. Sound sources can be connected using a USB (type B) cable, coaxial cable, or TOSLINK. If a computer is connected over the USB port, data can be transferred up to 768 kilohertz. When connected to a PC, the Pre Box S2 Digital doesn't even need to be plugged into a power supply as the computer's battery is enough to keep it running. Playback of the high-quality audio format DSD (up to DSD1024) is also possible over a computer. To ensure precise signal processing, Pro-Ject has installed two top-class master clocks into the pioneering model of the S2 line: One clock for 44.1 kilohertz and one for 48 kilohertz ensure extremely low jitter values; 100 femtoseconds is a peak value for modern DACs. This exact timing guarantees the preamp processes the supplied music almost free of signal interference and without influencing the original sound.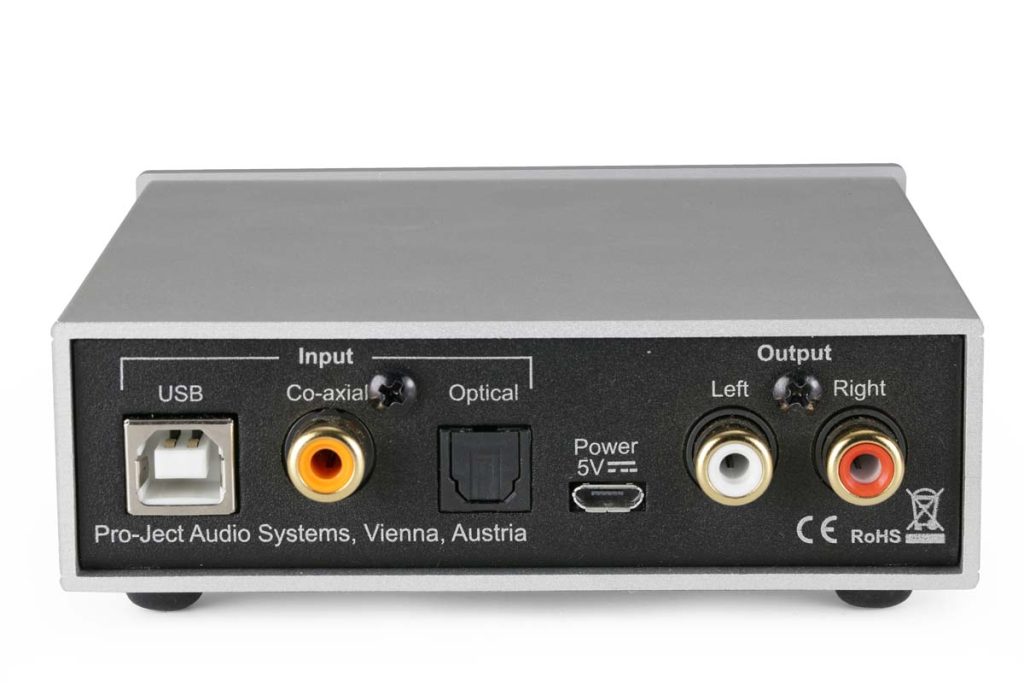 Over RCA connectors, the digitally processed and converted signal supplies an analog signal to either power amplifiers (of course, Pro-Ject offers a few suitable candidates such as the tiny Amp Box S2) or active loudspeakers of any size. The Pre Box S2 Digital is, in any case, a clever starting point — whether you want a small, decent hi-fi system or a "high-end" large primary system. It's guaranteed to knock your socks off! Those around you might not always want to experience the remarkable power of the S2 line with you. For such situations, there's a standard 6.3-millimeter headphone output on the front of the Pre Box S2 Digital. When you connect your headphones, which should be top quality, too, the little Pro-Ject whiz mutes its RCA output and operates only the socket on the front. What's particularly great here is the fact that the Pre Box S2 Digital notes the last volume level selected for headphones and RCA output and automatically reverts to that.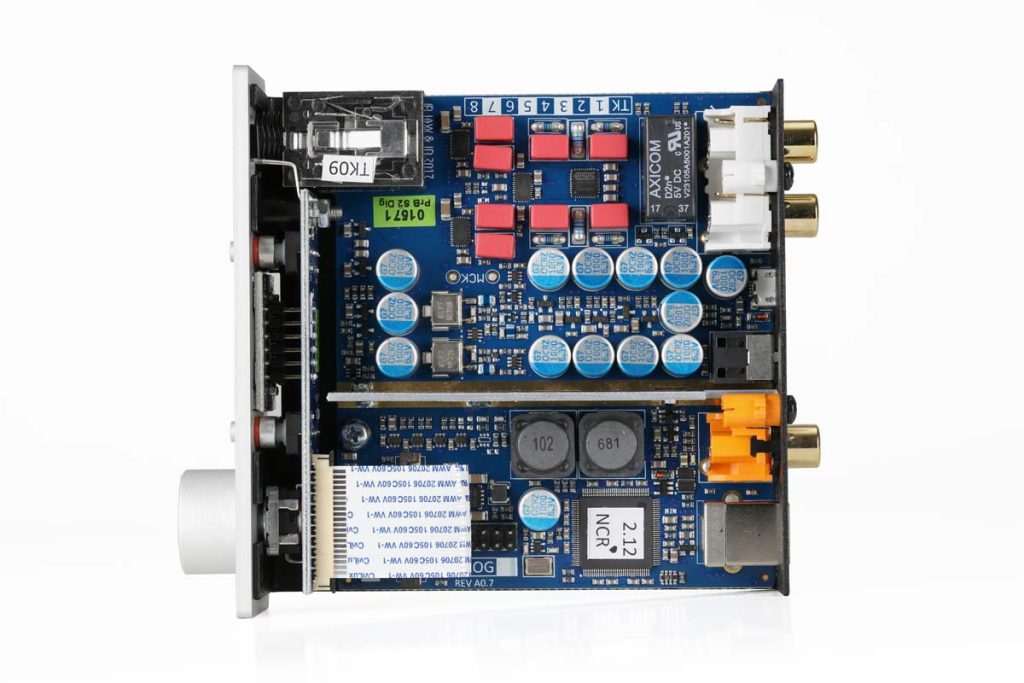 As you might imagine, music signals are fed in and out rather simply: cable in, RCA cable out, alternatively headphones. The stage in between does, however, provide users with the freedom to configure their own sound. Thanks to seven different digital filters, the device lets users adapt and optimize the sound to suit their personal tastes. The result can be clearly heard in each and every case and reflects typical Pro-Ject qualities, which are exceptionally impressive and not just for this price category: The Pre Box S2 Digital sounds open, honest, and detailed; offers an incredibly broad range; and plays without pretension. The music is downright "undigital" and flows confidently like with a real heavyweight.
The attractive, immaculate housing only serves to reinforce the impression that the new S2 line demonstrates Pro-Ject has successfully taken a huge step forward in terms of its development of modular audio equipment. Extremely compact and of high quality, the Pre Box fulfills the company's desire to achieve seriously good, modern signal processing.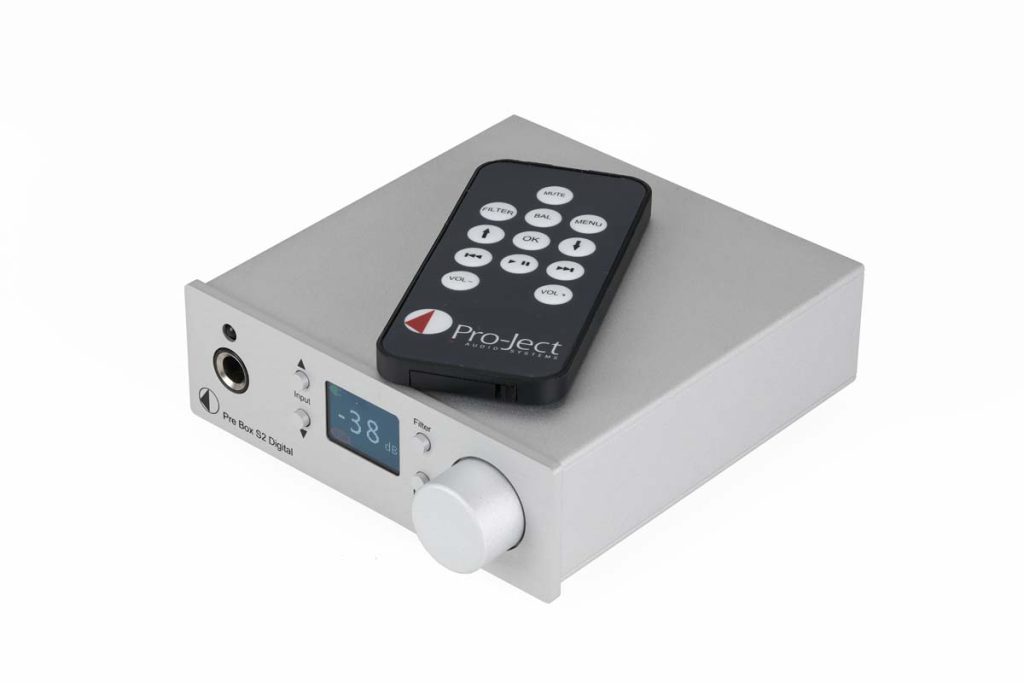 Digital preamplifier | Pro-Ject Pre Box S2 Digital | Price: €365
ATR—Audio Trade
Schenkendorfstr. 29
45472 Mülheim an der Ruhr
Austria
Phone: +49 (0) 208 882660
The stated retail price of the reviewed device is valid as of the time of the review and is subject to change.