Marking a major milestone for the company, PS Audio today announced the introduction of its Aspen FR30 loudspeaker.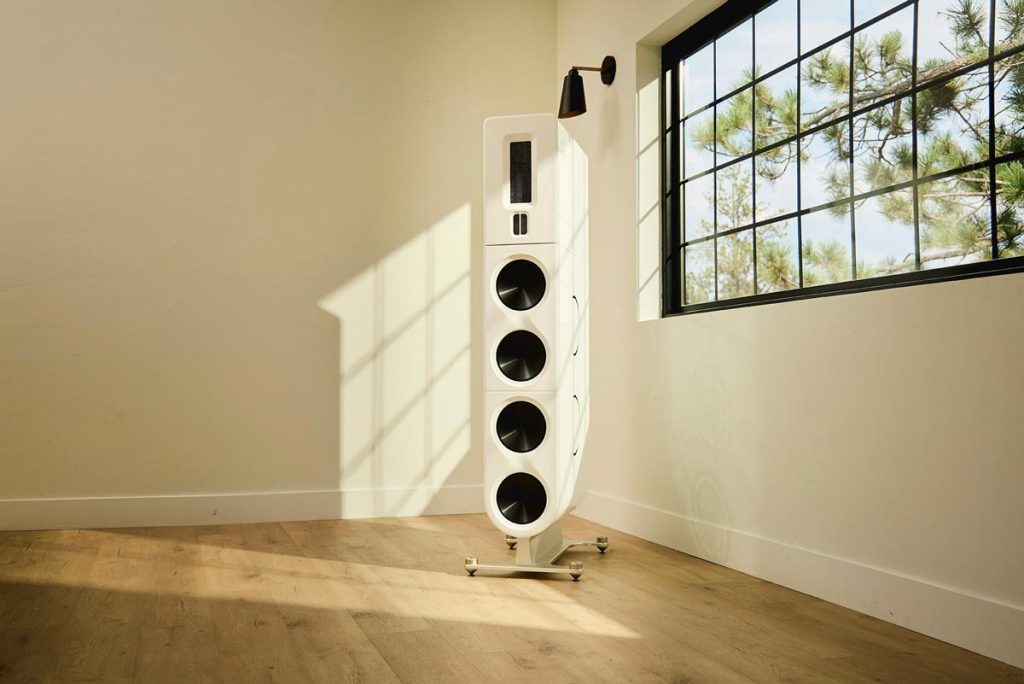 The new model is an elegantly slim 3-way floorstanding tower. It incorporates planar-magnetic and dynamic drivers as well as a host of innovative technologies to deliver extraordinary musical realism.
The FR30 features all-new push-pull planar magnetic midrange and high-frequency transducers in addition to ultra-low-distortion, fast-response woofers, and passive radiators. The FR30 is striking in appearance – a unique modular design that combines sonic advantages with ease of transport and setup.
Paul McGowan, PS Audio CEO noted, "The Aspen FR30 is the culmination of years of painstaking development and many, many hours of listening and evaluation. Our design goal was to create a loudspeaker that fits easily and works optimally into the widest range of rooms and listening environments, and delivers reference-quality clarity, detail, and tonal accuracy, along with effortless dynamics and most of all, emotionally compelling musical reproduction."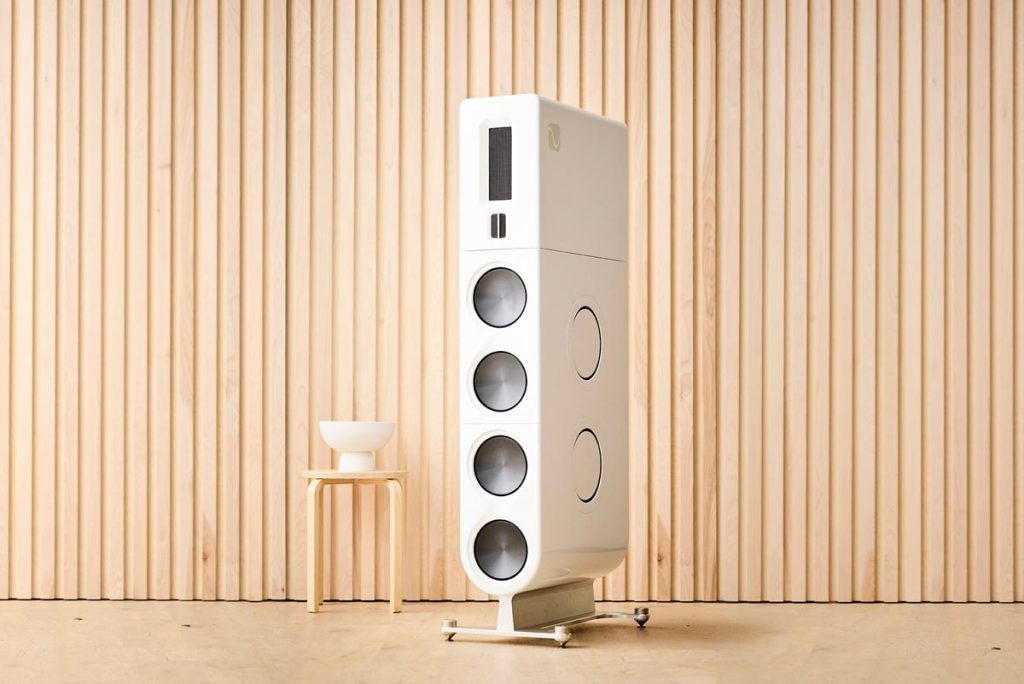 PS Audio Aspen FR30 – Cutting-edge driver technology
The FR30 incorporates a custom push-pull planar magnetic midrange transducer and dual high-frequency transducers. The latter feature an identical symmetrical motor structure on either side of their driver diaphragms. This inherently linear configuration provides lower distortion than conventional single-sided magnet structures, along with higher efficiency. Both the midrange and high-frequency drivers employ high-strength N52 neodymium magnets with diaphragms made from Teonex film, a thin, highly stable material that provides exceptional transient response and resolution, with a fast, clean decay. The drivers are housed in a sealed sub-enclosure module. The use of aramid fiber damping material further optimizes their performance.
The PS Audio Aspen FR30 utilizes four 8-inch cast-frame, aluminum-cone woofers with 12 lb. magnets. The woofer's motor structure features a split-magnetic gap and double Faraday rings for improved linearity and wider bandwidth, and the woofers' articulate, agile response complements the speed and transparency of the planar-magnetic midrange and high-frequency drivers. Four 10-inch side-firing passive radiators augment the woofers for authoritative low-frequency extension. The FR30 presents an easy-to-drive load with an 87 dB sensitivity, making it ideal for use with a wide range of amplifiers.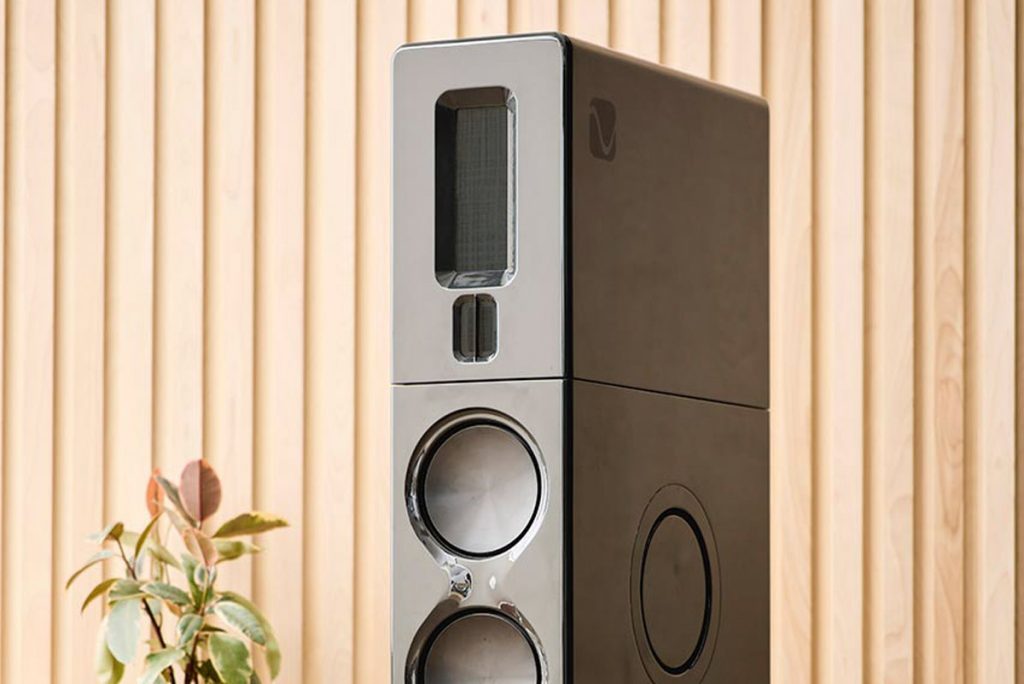 Unique enclosure approach
The enclosure has a unique modular design. The midrange/tweeter section contains the acoustically isolated crossover network and the section is removable, enabling ease of shipping and setup. The FR30 offers a visually distinctive "floating" appearance, with a curved bottom and complementing anodized aluminum stand with milled brass acoustic isolation spikes. Hard plastic feet are supplied for use on hard surfaces and to aid in initial speaker placement.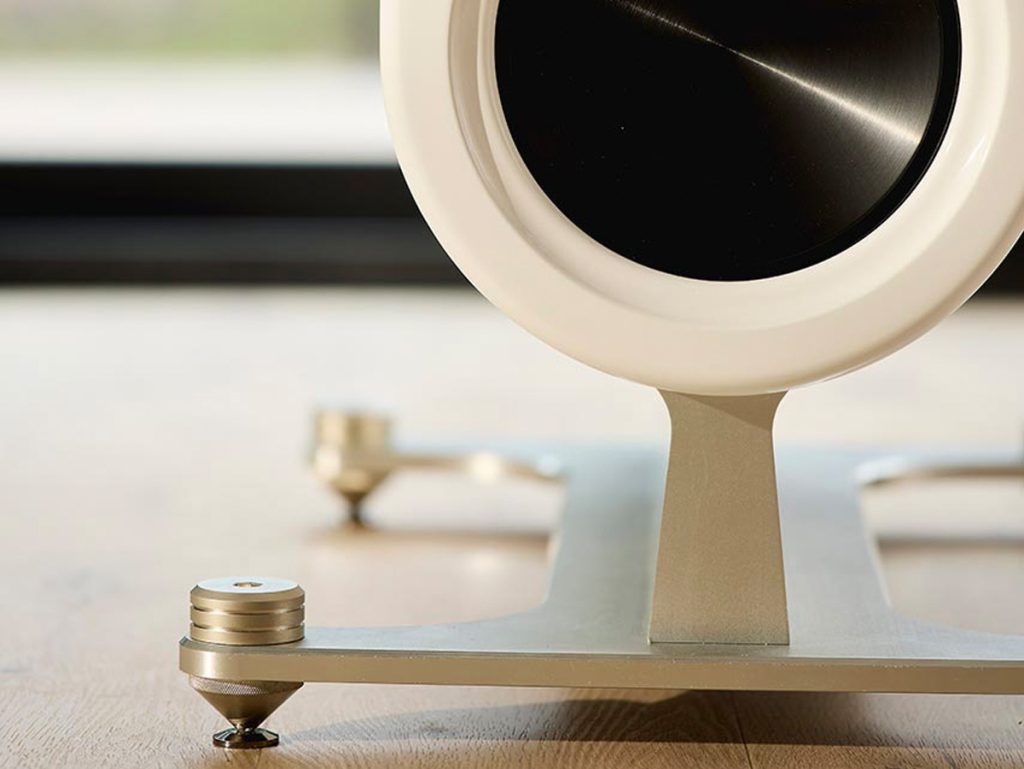 The enclosure is made from extensively-braced MDF with a front baffle formed from a dense, rigid and well-damped fiberglass resin composite material. Integrated high-frequency acoustic waveguides are molded into the baffle to enable optimum horizontal and vertical dispersion and a smooth frequency balance both on- and off-axis.
Price and availability
The PS Audio Aspen FR30 loudspeaker will be available in spring 2022 in a choice of Pearl White or Sable Black finishes, at a US manufacturer's suggested retail price of $28,499 per pair.
Aspen FR30 Features at a Glance
Enclosure Type: two-piece with sealed upper midrange/tweeter module and lower cabinet for the woofers and passive radiators
High-Frequency Transducer: 2 x 2.5-inch planar magnetic with Teonex diaphragm
Mid-Frequency Transducer: 10-inch planar magnetic with Teonex diaphragm
Passive Radiator: four 10-inch diameter
Woofer: 4 x 8-inch cast-frame, aluminum-cone with 12 lb. magnet structure
Frequency Response: 28 Hz – 20 kHz (-6 dB)
Crossover Frequency: 400 Hz, 2,500 Hz
Sensitivity: 87 dB
Nominal Impedance: 4 ohms (3.5 ohms minimum)
Recommended Amplifier Power: 100 – 600 watts
Dimensions: 60.5 x 16 x 25.75 inches with base (10 inches wide without base)
Weight: 230 lbs. (104.5 kg)
The stated retail price of the reviewed device is valid as of the time of the review and is subject to change.