A Dream Come True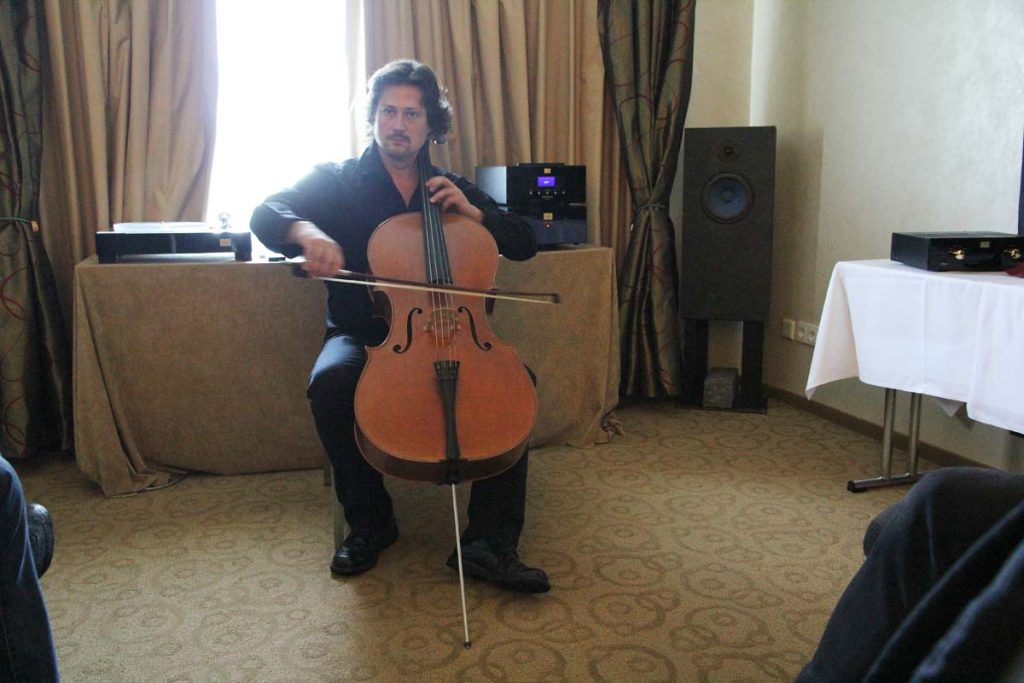 When I heard Vincent Bélanger for the first time, with Audio Note UK at the 2016 German audio show hifideluxe, the exceptional young musician was playing his cello with himself. Or, depending on how you view it, against himself — against an older version of himself that had been previously recorded, to be more precise. The sound emanating from that hotel room in Munich back then was intended to facilitate direct comparison of the almost holographic representational qualities of the Audio Note chain used for the playback with the original music being played live. And by the way, the results were astounding. Above all else, the artist sitting in front of us on that afternoon in May demonstrated more than just technical virtuosity. He shared his understanding of how to combine depth of expression with big cello sounds and how to convey a sense of the insanely fast, finger-breaking allegro sections as a whole serving the piece at hand while still remaining utterly relaxed throughout his performance.
The cooperation between Canadian-born Vincent Bélanger and Audio Note UK has now reached an initial culmination: The recital Pure Cello doesn't just document an artist mature beyond his years who cares very little or not at all for the "higher, faster, farther" ideals of his generation. It is also a recording that distinguishes a long-held dream come true: Peter Qvortrup, the slightly graying eminence of Audio Note UK and legendary music fan and vinyl collector, had at last recently founded his own label, Audio Note Music. Pure Cello is the debut release from this new competitor in the classical music market. This is a premiere that will prompt the other players on the market to have to stand up and take notice: It has set completely different standards compared with the universalistic classical mass productions of yellow, red, or different-colored labels. This means this disk, which as a vinyl is to be played at a sound-stimulating 45 rpm, was recorded with as few compromises as possible and, precisely for that reason, also sounds incredible. The "recording studio" Qvortrup's team used was the chapel of the Pomfret School in Connecticut, United States, a building known for its exceptional acoustics. Digital haters should turn away at this point as Bélanger's stringed wizardry was retained for all eternity using Macbook Pro, Logic Pro X, and Apogee Ensemble Thunderbolt Audio Interface. I will spare FIDELITY readers the list of microphones used as this can be consulted on the lovingly designed album cover of Pure Cello. This level of editorial seriousness is urgently needed for other such productions.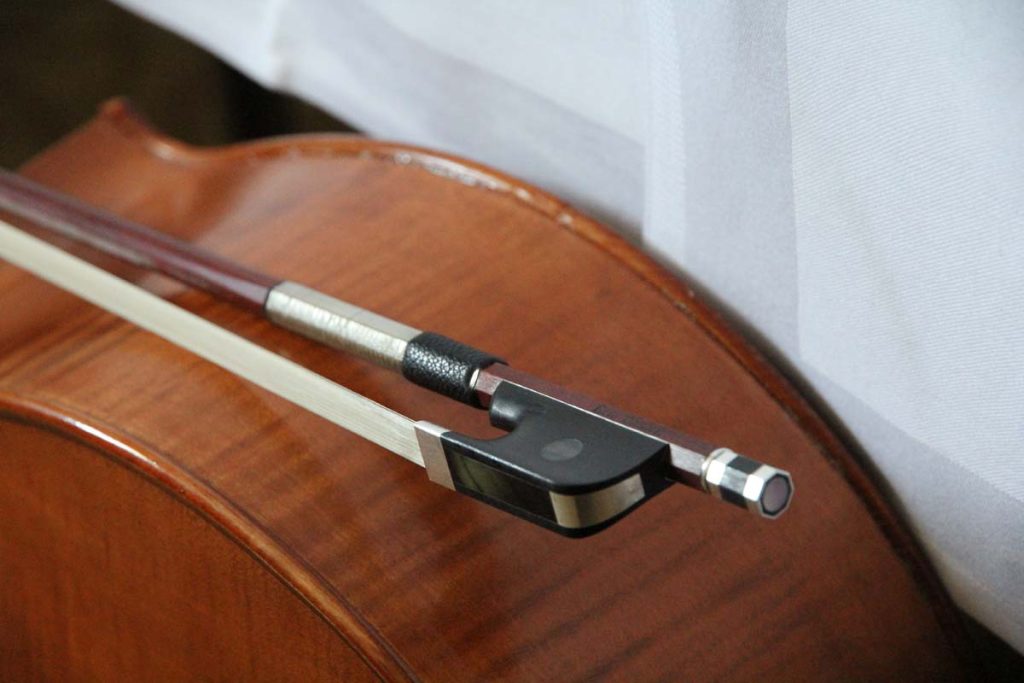 The repertoire is as ambitious as the trappings: Bélanger serves up some excerpts from cello pieces by Gaspar Cassadó i Moreu, Johann Sebastian Bach, Max Reger, and Friedrich Wilhelm Ludwig Grützmacher on this musical masterpiece. The elite études, horrendously difficult demonstrations of skill that a good 75% of cellists would mercilessly fail at, have been recorded for vinyl by Bélanger for the first time. On the LP, everything sounds extremely present and immediate — all of which can't fail to put you in a never-ending good mood!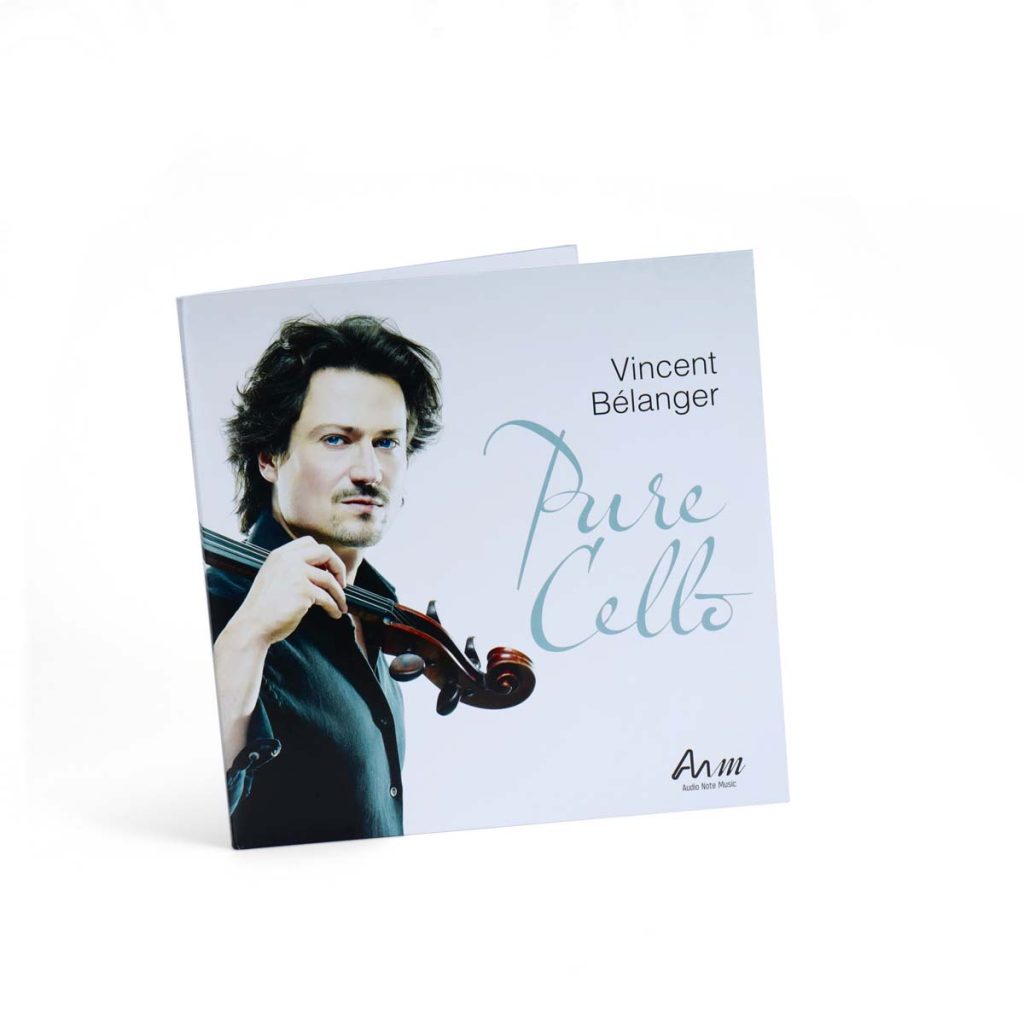 Bach, Reger, Grützmacher, Cassado | Vincent Bélanger — Pure Cello | Double LP, 45 rpm | Audio Note Music ANM1601LP (also available on CD)
The stated retail price of the reviewed device is valid as of the time of the review and is subject to change.