Mr. Clarinet
Jazz is like a dense forest, where it's easy to overlook something important. Hans Jürgen Schaal points out a few highlights of jazz history we may have missed. Up now: The Buddy DeFranco Quartet.
While learning to play the clarinet, musicians like Benny Goodman and Artie Shaw were the clarinet-playing superstars of the music business. During the war, a young Buddy DeFranco worked his way through famous big bands with his instrument (Krupa, Barnet and Dorsey), all the while believing there was a big future ahead as a swing musician. But the war ended and with it the big band era — swing was now the music of yesteryear. So what else could you do with a clarinet? In 1948, Buddy DeFranco discovered the new jazz of Charlie Parker: "It simply bowled me over. I couldn't sleep for nights after hearing it." DeFranco began to adapt Parker's ideas, and became the first to play bebop entirely as it should be on the clarinet. And he remained the only one: one-of-a-kind, a maverick, an outsider. DeFranco was 30 years old when he recorded Mr. Clarinet. It was one of his first albums — an album entirely in the spirit of bebop. It begins with "Buddy's Blues," a slow 12-beat number, the clarinet version, so to speak, of the classic "Parker's Mood" and, in line with the new LP format, three times as long at nine minutes!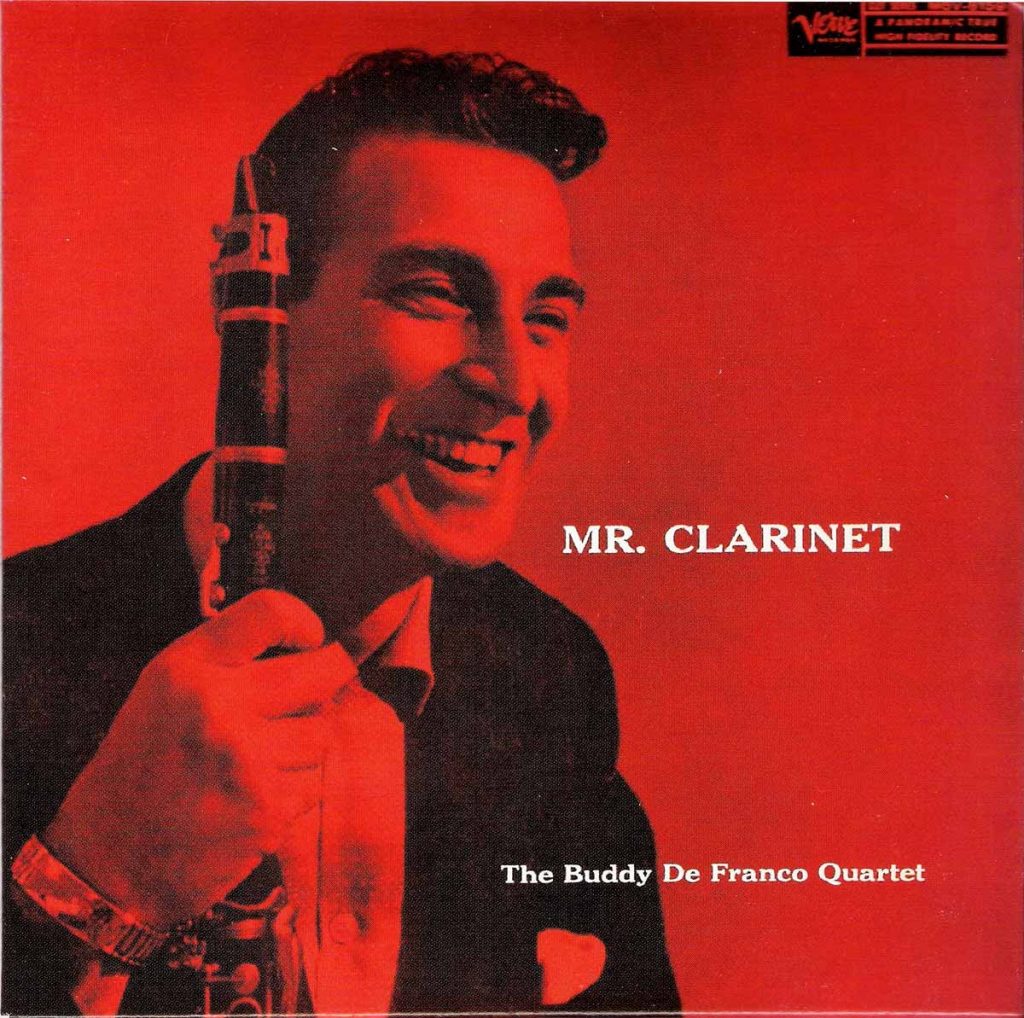 The old clarinet lavishly wades and springs through the modernized blues here — filled with the warm, elegant air of the trained swing musician and guided by the technique and dynamics of the enthusiastic bebopper. DeFranco's virtuosic, breathy command of the black licorice stick perhaps gave early modern jazz its most creative and most supple voice. There's no easy way back to the past: Buddy DeFranco is the Charlie Parker of the clarinet. Only the first phrases of "It Could Happen to You" still sound like a ballad. After that, the tune resolutely begins to bop. "But Not for Me" also resounds in a fiery up-tempo, and "Autumn in New York" goes for it in double time. The band's original pieces owe a tip of the hat to modern jazz anyway, with DeFranco's own number "Show Eyes" the most authentic. "Left Field" and "Bass on Balls," two elaborate bop études, originate with pianist Kenny Drew. Even the drummer Art Blakey, certainly not a composer, contributed a piece. His "Ferdinando" revives the most masterful swing riffs of 1940 — those of Benny Goodman, Lionel Hampton and Charlie Christian, which were a big help to the pioneers around Charlie Parker back then. Mr. Clarinet is the best clarinet bebop album we will ever hear.
The stated retail price of the reviewed device is valid as of the time of the review and is subject to change.