Introducing the Vera-Fi Vera-Link: Affordable True Wireless Streaming for any Speaker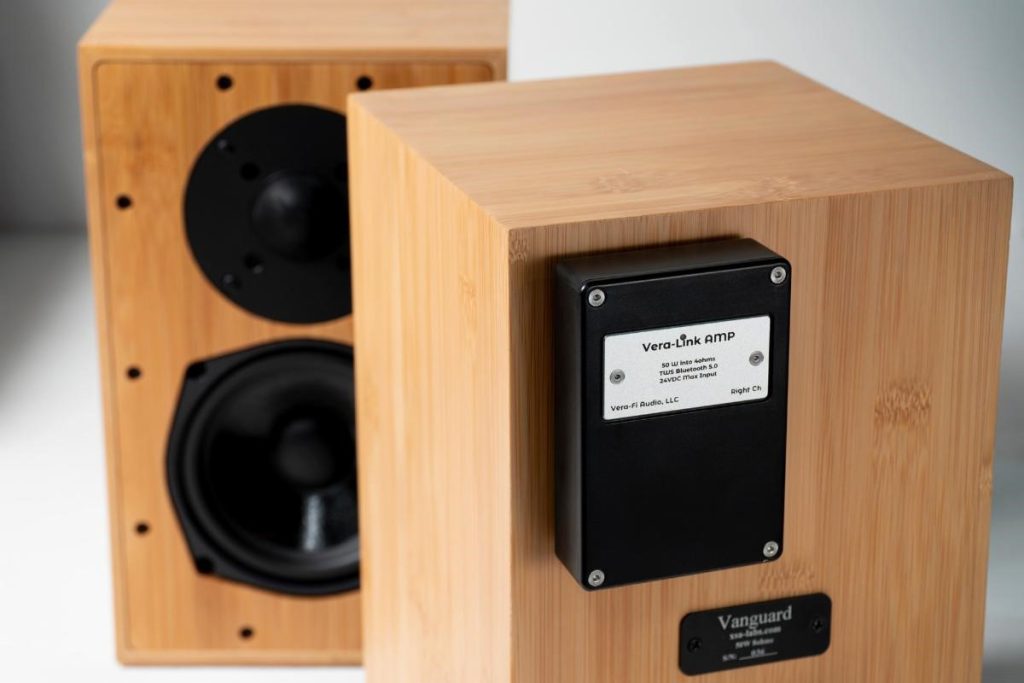 Vera-Fi Audio, known for its popular Puron AC line conditioner and Swiss Digital Fuse Box, presents its latest innovation – Vera-Link. The innovative product aims to enhance the audio experience for budget-conscious consumers. Vera-Link brings true wireless streaming capabilities to any pair of speakers, all for just $199 per pair.
The Vera-Link unit is approximately the size of a deck of cards. It boasts a Bluetooth 5.0 receiver and a powerful 50-watt per channel amplifier (into 4 ohms). Installation is a breeze, as these units can effortlessly attach to the back of any speaker using the provided Velcro kit. Hooking up Vera-Link to your speakers is simple, connecting to the speaker terminals and utilizing the included power supplies. These power supplies can be conveniently linked to AC outlets or battery packs for on-the-go portability. Establishing a seamless connection to your favorite Bluetooth source, be it a smartphone, tablet, computer, or any other compatible device, is just a one-touch operation.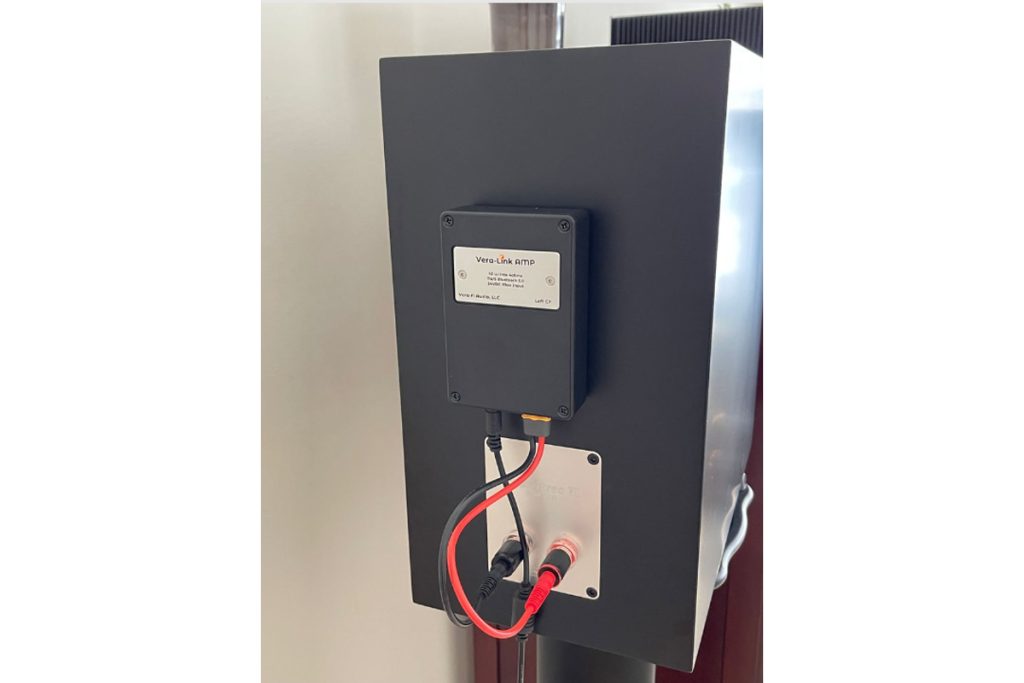 The Perfect Product For Our Time
Mark Schifter, the visionary behind Vera-Fi, expressed his enthusiasm, stating, "For over 50 years in audio, my passion has been developing products that bring a lot of musical pleasure, at reasonable prices. I think the Vera-Link is the perfect product for our time – it brings the world of streaming music to folks who otherwise wouldn't have it in their homes. There's more music available today than ever, and it's a shame to not be able to tap into that."
Many music enthusiasts and audiophiles possess multiple pairs of speakers, some of which remain unused. Vera-Link offers a solution by allowing multiple paired sets of units to transform speakers into music hubs throughout the home. With the capability to manage up to five distinct Bluetooth names, users can easily distinguish between various audio zones.
Vera-Fi Vera-Link comes with a generous 5-year parts and labor warranty, along with a risk-free 30-day money-back guarantee.
The stated retail price of the reviewed device is valid as of the time of the review and is subject to change.