Watch Bob Ross paint, listen to Harald Lesch's elaborations on the secrets of the universe or consume the umpteenth rerun of a Midsomer Murders episode: In the late-night hours, the TV programme doesn't offer a whole lot of choices, which makes a live transmission of a Wacken concert all the more welcome a distraction.
Ten years ago – I still lived with my parents back then – I was channel-hopping with my father until late in the night. We got hooked when we saw a guy with an upright bass, who was very nearly ripping the strings out of his instrument as he accompanied riffs from distorted guitars, headbanging wildly as he did so. We experienced a musical rollercoaster across a variety of genres. It led us mainly through the world of heavy metal, but also rock'n'roll, blues and even country. Impressed by this bandwidth, I grabbed my smartphone and googled the name of this band, from which neither me nor my father had heard before: Volbeat.
Volbeat was regarded as one of the most successful rock bands internationally, we learned that night. Their music was being described as "Elvis Metal". Accordingly, this gap in our knowledge left my father, who had grown up with Elvis, and me, a burgeoning metal fan at the time, quite surprised. Some brushing-up is in order, then: Volbeat was founded in 2001 in Copenhagen by Michael Poulsen. Towards the end of last year, a new studio album was released, the eighth to date: Servant of the Mind. Once again a musical walk along the knives' edge between multiple genres. Above all, however, it is a formidably well produced album that's extremely demanding for a sound system.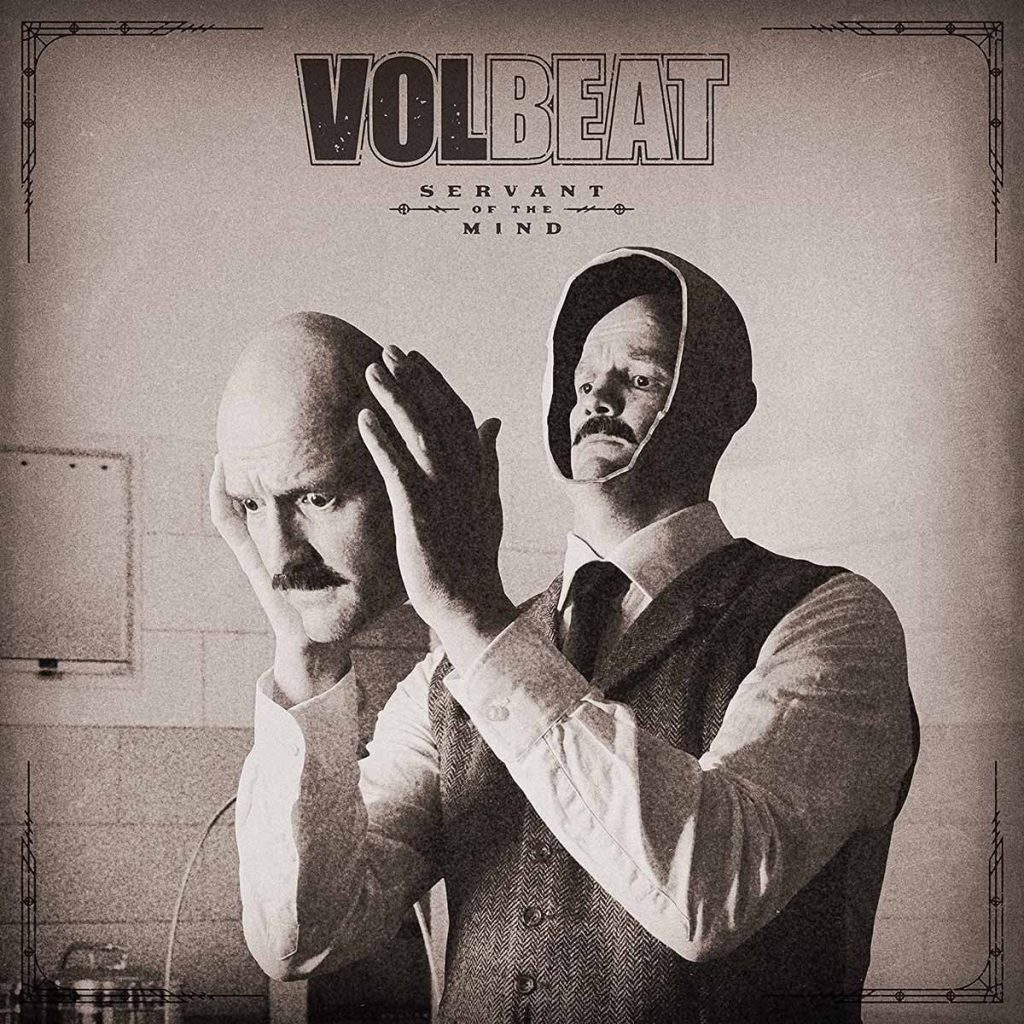 For singer and Guitarist Michael Poulsen, Volbeat was an escape route out of the death metal scene, which he felt was constricting him musically. This is how the musical cocktail came to be, with which the danish band is touring across the world to this day: Elvis Metal. The musical style is carried by Poulsens distinctive voice and that groove that resonates in all of the songs, no matter how guitar-heavy. Through the years, Volbeat has perfected a way of combining old-school elements with modern sounds – one example being "Wait a Minute my Girl", a classic rock'n'roll piece that comes complete with a piano- and a saxophone solo. Nontheless, sprinkled-in punk elements help make sure that the song sounds fresh and punchy and not at all old-timey. Another striking feature of this album is the rapid staccato-pickig of the guitar strings that's so typical for the surf rock sound. This sound gained worldwide fame thanks to Dick Dale's song "Misirlou" from 1961, which would go on to be used as the main theme for Quentin Tarantino's Pulp Fiction. Volbeat uses this technique to create a kind of retro atmosphere that, at times, lends some dark undertones to the songs. Two striking examples are "Step into the Light" and even more so "The Devil Rages on". Apparently, I'm not the only one who feels musically transported into some kind of wild west endtime scenario here: On Youtube, you can already find videos of this track being played over clips from a western starring Clint Eastwood.
All of this is very fitting for Volbeat: Michael Poulsen never made any efforts to hide his admiration for old-school artists. With "Sad Man's Tongue", he once dedicated a song to Johnny Cash, and Cash's "Ring of Fire" is a staple in the band's live repertoire. On the current album, Volbeat covers "Domino" from the fromer US-rock and shades icon Roy Orbison. There's also a cover version of Metallica's "Don't Tread on Me", which makes for a fitting finale to the album, with which Volbeat once again demonstrates the musical bandwith covered by the band. Rarely has late-night channel-hopping paid such dividends for me as in this case. And this year afforded an opportunity the experience Volbeat live, as they were once again the headliner of german rock festival Rock am Ring.
Volbeat
Servant Of The Mind
Label: Vertigo Berlin/Universal Music
Format: CD, Vinyl, DL 24/44
The stated retail price of the reviewed device is valid as of the time of the review and is subject to change.