Derek Gilligan, the founder and designer of Kudos Audio, the UK's leading Isobaric loudspeaker design and manufacturing specialist, confirmed that Kudos would be adding a Liquid Amber finish to the Titan range.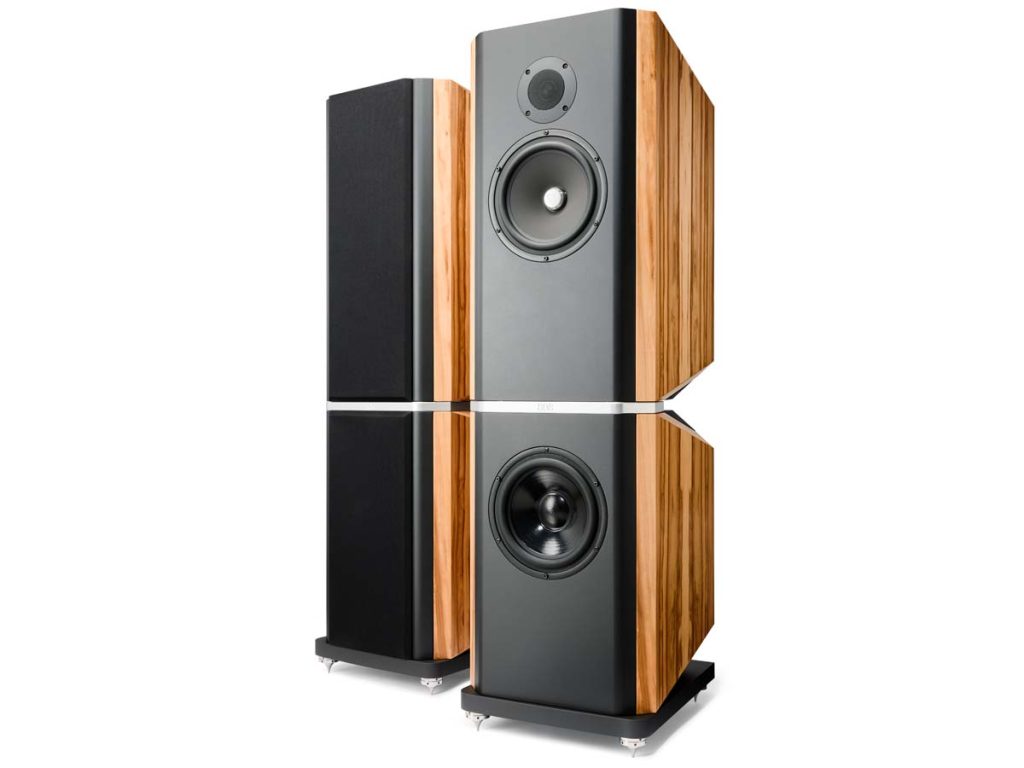 Liquid Amber will replace the Tineo finish as Tineo is becoming increasingly difficult to source responsibly. There is no price increase for the Kudos Titan range in the Liquid Amber finish. Liquid Amber veneer is harvested from the Liquidambar styraciflua tree, which is native to the southeastern USA. Liquidambar is a relatively swift-growing hardwood with order to its harvesting to ensure sustainability. It does not appear in the CITES appendix.
The veneer is finished with a soft sheen and hard-wearing lacquer to protect and enhance the wood's natural beauty. Manufactured from a high-density HDF board chosen for its consistency, the core cabinet comprises varying thickness panels to control panel resonances. The side panels are attached using a propriety technique to manage energy transmission from the core cabinet into the outer side panel. These panels have a balancing veneer for optimal performance and consistency. Derek Gilligan commented, "Liquid Amber was an excellent discovery after a long search to find a visually arresting and high-quality veneer that can be responsibly / sustainably sourced".
Availability and Price
Kudos Titan Loudspeakers are available in four standard finishes: Walnut, Natural Oak, Black Oak, Liquid Amber
T505 Stand mount Loudspeaker including stand: £9700.00/€12896
T606 Floor standing Loudspeaker: £11400.00/€14800
T707 Floor standing Loudspeaker: £17100.00/€21750
T808 Floor standing Loudspeaker: £28500.00/€35995
About Kudos Audio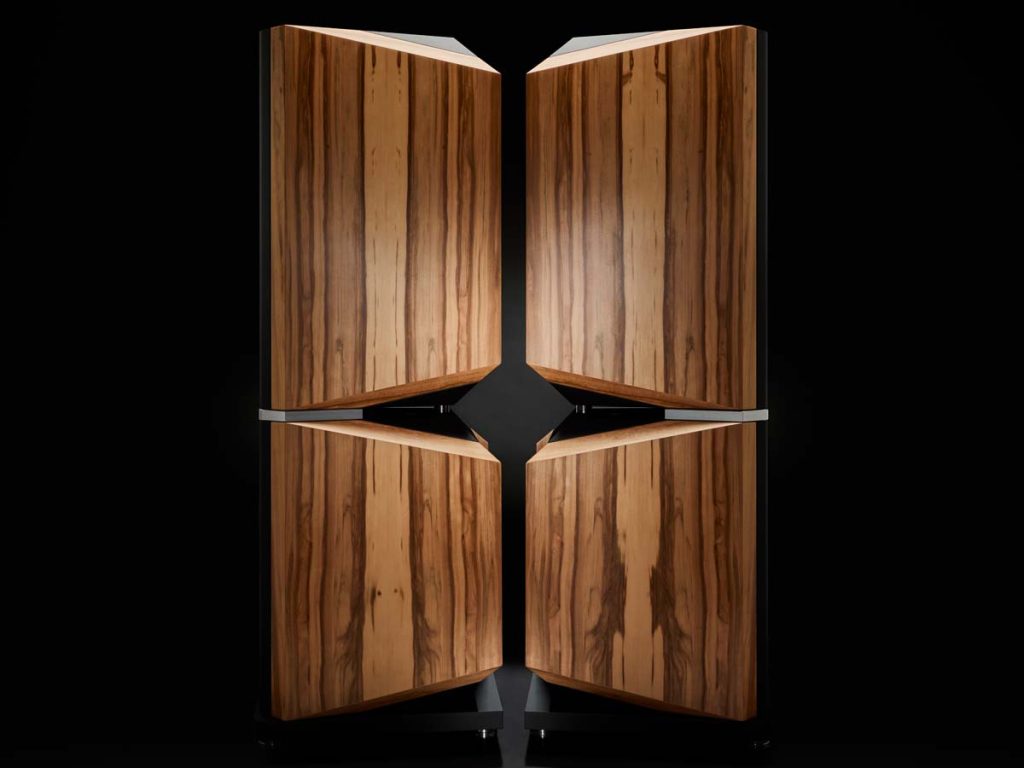 Kudos Audio creates exceptionally musical loudspeakers by taking an unusual approach to speaker design. Derek Gilligan, the owner and chief designer of Kudos, has pursued an alternative methodology, using music as the primary tool in loudspeaker design and assessment. This departure from traditional approaches takes confidence and a wealth of experience. It contributes towards what makes Kudos different and is one of the fastest-growing UK loudspeaker companies in recent years. Derek and his team, based in Country Durham, work closely with some of Europe's best suppliers to ensure that the best possible components, connectors and craftsmanship are brought together to develop the Kudos range.
The stated retail price of the reviewed device is valid as of the time of the review and is subject to change.