The Xavian Concerto now has a little sibling.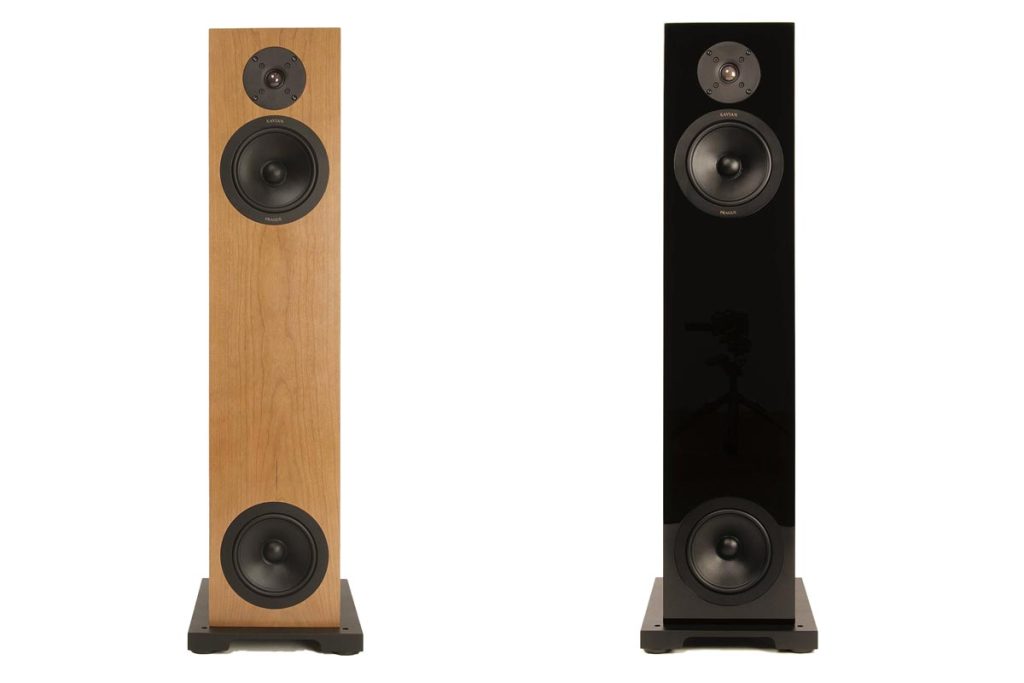 We follow up our successful Concerto with the smaller Xavian Concertino, whose name tells you everything you need to know. We have decided to offer, at an extremely attractive price point, all the know-how behind the liveliness and freshness of the Concerto's sound in smaller proportions – both sonically and physically, but retaining the dynamics and highly superior sensitivity that allows you to experience every nuance of your favourite music.
Underneath the conservative shapes with luxurious real veneers and in a size that easily fits into any interior, lies sophisticated technology led by Scan-Speak's Danish-made drivers with Kevlar diaphragms and thoughtful crossovers with innovative circuitry. Also with Concertino, we continue the new era of Xavian sound, which is sparkling, light and airy, fast and non-fatiguing so you can enjoy the music to the full.
Production takes place at our headquarters in Hostivice and involves the work of cabinetmakers with decades of experience, guaranteeing an unparalleled level of craftsmanship and a sense of real, lasting value at this price range.
Bassreflex output through the base with arched vents ensures not only visual clarity, but also perfect bass response and seamless propagation in any common space. The Armonia range is designed to make it easy to pair the speakers with almost any electronics and position them as your home allows. A leveler system then ensures the ideal horizontal position is achieved quickly and conveniently.
Xavian Concertino – Harmonious Solutions
technologically original and innovative design
high sensitivity and vividness of reproduction
easy connection even for tube amplifiers
internal struts ensure the rigidity of the cabinet
bitumen composite damping for ideal operating conditions of the drivers
cover grille with hidden magnets (extra charge)
select custom Scan-Speak drivers
driver matching within +/- 1 dB
advanced crossover solutions including impedance compensation and frequency response modelling
"Mirror Bass" bass-reflex system with pass-throughs for optimum bass propagation
easy to achieve a perfectly horizontal position on any surface thanks to the leveler system
Availability and Price
The Xavian Concertino is available in the finishes Zebrano, Rosewood, Cherry, Walnut, Oak, Black High Gloss and White High Gloss. The recommended retail prices start at 4400 Euro per pair.
The stated retail price of the reviewed device is valid as of the time of the review and is subject to change.