At the High End 2023 in Munich, YG Acoustics will debut its Reference 3, the third version of their Reference range, setting new standards in accuracy and musicality.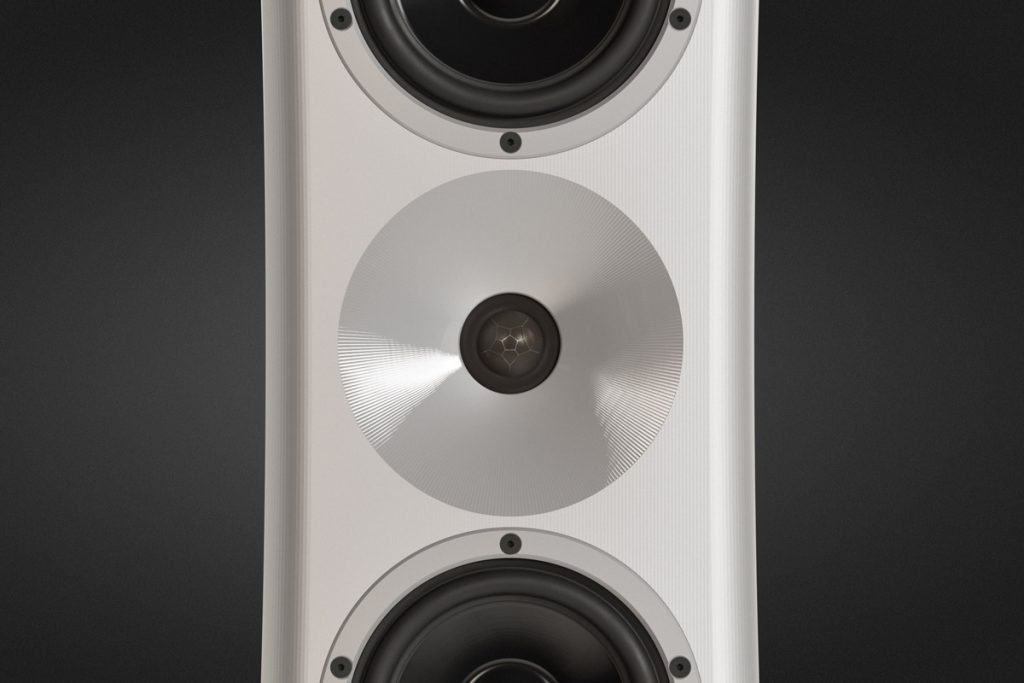 The YG Acoustics Reference 3 models include a wide range of new technologies and design innovations based on novel theoretical models, detailed multi-domain simulations as well as thousands of hours of listening. The end result: loudspeakers which convey every nuance of emotion, each musical cue from the tiniest micro-detail through to the visceral impact of the most thunderous crescendo.
This release marks the first major revision by the new engineering team at YG Acoustics, and at the same time the most comprehensive set of improvements yet for the US-based manufacturer.
Reference 3 benefits from YG's industry-leading measurement and modeling capabilities, leveraging the full potential of cloud computing to run simultaneous multi-domain simulations which look beyond just the loudspeaker to the entire audio system.
The developers run high resolution finite element, fluid dynamic as well as electrodynamic models in parallel to understand the elaborate interplay of amplifier, crossover, drive units, cabinet and listening space. These simulations run with reference music recordings rather than just test tones.
This unique approach delivers exceptional real-world performance with a broad range of amplifiers and listening rooms, resulting in spine-tingling realism and imaging, not just at a tiny sweet spot, but across a broad listening area.
All-new lattice tweeter
An entirely new, Lattice tweeter uses a novel airframe in an advanced aerospace alloy, precision machined by YG Acoustics. Based on extensive research and a huge campaign of simulation, this builds on the class-leading performance of YG's original BilletDome, and delivers exceptionally low distortion over a huge bandwidth, with wide angular dispersion to support a large sweet-spot.
Groundbreaking, third-generation Ultracoherent crossovers utilize the deep understanding available from simulation to deliver performance never before possible: exceptional phase alignment between drivers over a huge frequency range, combined with end-to-end phase behavior which optimizes impulse and transient response, preserving the tiniest of spatial cues.
Beyond that, The Reference 3 includes many other new technologies, including computationally optimized tweeter waveguides, custom YG metal foil capacitors and strategic constrained layer damping in cabinets.
Most importantly, across all genres of music, Reference 3 combines outstanding realism, fidelity and imaging with a spellbinding ability to convey the emotional content of music.
To showcase their latest innovations, YG Acoustics will be demonstrating the Reference 3 models at the Munich High End show, May 18-22.
"We are thrilled to announce Reference 3 and showcase our latest innovations at Munich High End," said YG Acoustics CEO, Dr. Matthew Webster. "We have had the pleasure of listening to prototypes through the entire development process and we cannot wait to share them with representatives of the media and our customers. Every Reference 3 model opens the clearest of windows yet into the musical performance."
Reference 3 models will begin shipping to dealers and distributors later this year. For more information on YG Acoustics and their products, please visit the company's website at yg-acoustics.com.
YG at Munich High End 2023
At the Munich High End show, May 18th-22nd, YG Acoustics' Reference 3 innovations will be on demonstration and display on the Atrium 4.2 floor, in room E218. YG will rotate several models in the Reference 3 series into the demonstration system throughout the show, as well as models from YG's new Peaks line.
Members of the press are invited to the YG room on Friday, May 19th, at 1 p.m., for a press conference and demonstration. YG Acoustics CEO/CTO Dr. Matthew Webster will present and explain the new technologies developed for Reference 3, and answer any questions.
The stated retail price of the reviewed device is valid as of the time of the review and is subject to change.