A record clamp. Dear listeners, you would undoubtedly struggle to imagine the levels of "excitement" for authors like me when we have to review the latest record clamp.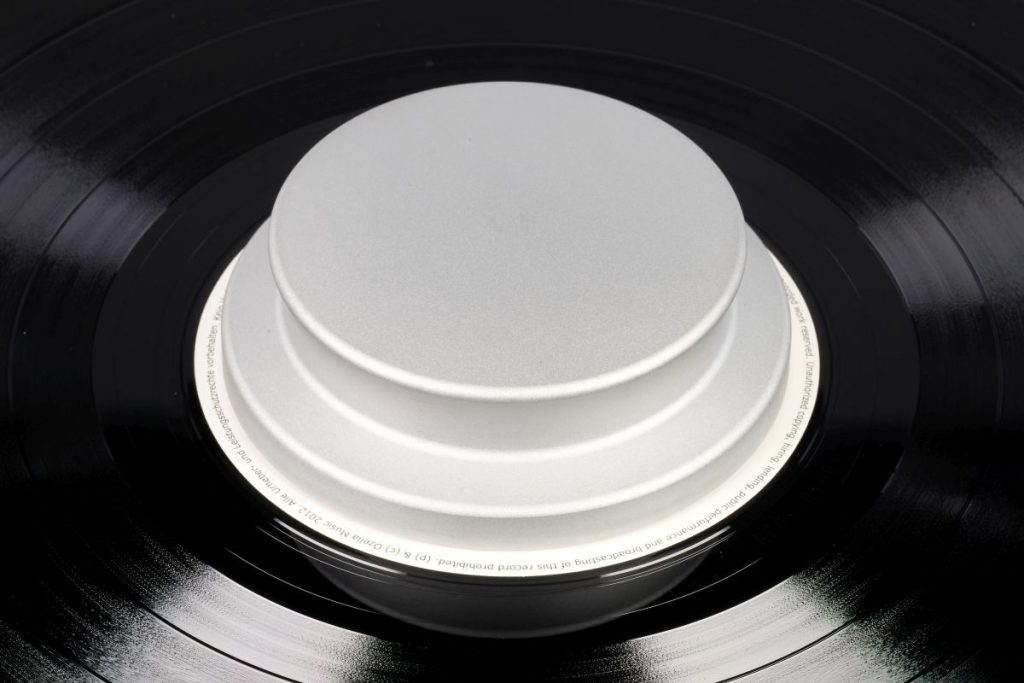 To start, there's usually not much you can write about them — they're small, hosting no special functions, cannot be controlled, and tend to be fairly boring. After all, these components don't usually result from particularly intensive development work and, instead, are created simply to complete the product range. As such, they're often just unexciting turned parts, with materials and designs customized for the turn­table, though not to support any functions. Yet, all these makeshift solutions seem to serve their purpose of weighing the vinyl down on the plat­ter and somewhat preventing vibrations. How­ever, these measures are not generally helpful solutions, as their individual material properties are heavily reflected in the sound profile, where they may — or may not — blend in. But that's where the folks at Ars Machinae have developed the Ars M1 record clamp integrated with the actual turntable design process.
However, it's not a fancy add-on, rather an essential component of the overall vibration technology concept. Ralf Wölfel, who studied engineering at university, strove to optimize turntable resonance behaviors as much as possible via specific measurements. This led him to team up with the Fraunhofer Institute of the University of Bayreuth to utilize systematic resonance measurements in the development of exact requirements for the clamp. Together they dampened the vibrations in the vinyl caused by airborne noise, the pick-up process, and the bearing's little friction noises as much as possible. A shotgun approach would have been useless, as many frequencies simply do not occur in vinyl vibrations. Hence, the many measurements, as precisely the right range and subsequently the perfect cure had to be found.
Ars Machinae is now sure that they have suc­ceeded and sells the ARS M1 record clamp for the hefty sum of EUR 780, which incidentally works out to exactly EUR 1 per gram.
The body is constructed from aluminum and the part that contacts the vinyl is a cured-on silicone layer. However, the essential secret lies inside. A powder of some kind with varyingly shaped particles is heavily stimulated by the expected resonance peaks, thereby convert­ing these vibrations into kinetic and thermal energy. Which powder? Which shapes? Which frequencies? As Ars Machinae is currently knee-deep in the long, drawn-out utility model protection process, their proactive crew is keeping quiet for now so as not to save their competitors from having to do all their own expensive development work. Fair enough. I tested the ARS M1 clamp on three different nonsuspended turntables and one lighter turn­table. While I didn't have any sub-chassis devic­es available at the time, I doubt these would be the ideal partners given the clamp's weight.
Individual tone definition and clarity audi­bly increased on all of the turntables. Each sound was that much more neatly defined and, accordingly, the space more cleanly arranged. Unlike most other weights, to my surprise and delight there was no tonal coloring with the ARS M1. Normally the right accessories must be found to suit your turntable, but this was the perfect fit from the outset, never interfering with the sound of the music and simply getting on with its job of tidying up. Obviously this record weight carries a hefty price tag, but it is definitely worth it given the resounding effect that it has. Let's admit it, on the high-end scene we've all shelled out quite a bit more for a lot less.
Record weight | ARS M1 | Price: €780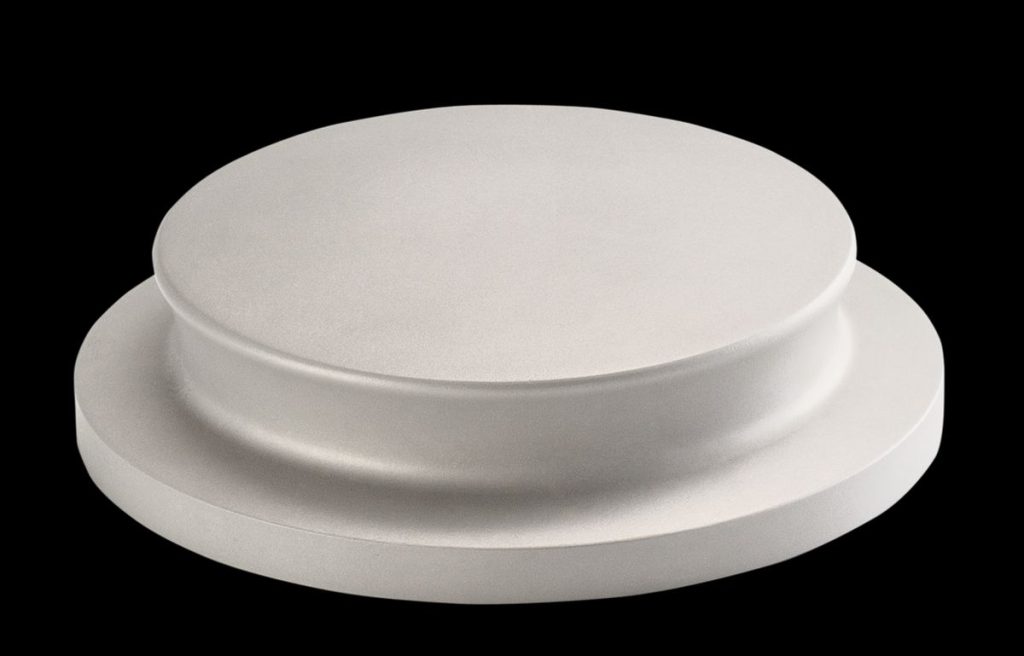 Ars Machinae
Gnellenroth 10
96215 Lichtenfels
Germany
Phone +49 151 67512026
The stated retail price of the reviewed device is valid as of the time of the review and is subject to change.