The audiophile quality bluetooth speaker Astell&Kern ACRO BE100 is the world's first to include support for both apt-X HD and LDAC 24-bit bluetooth codecs.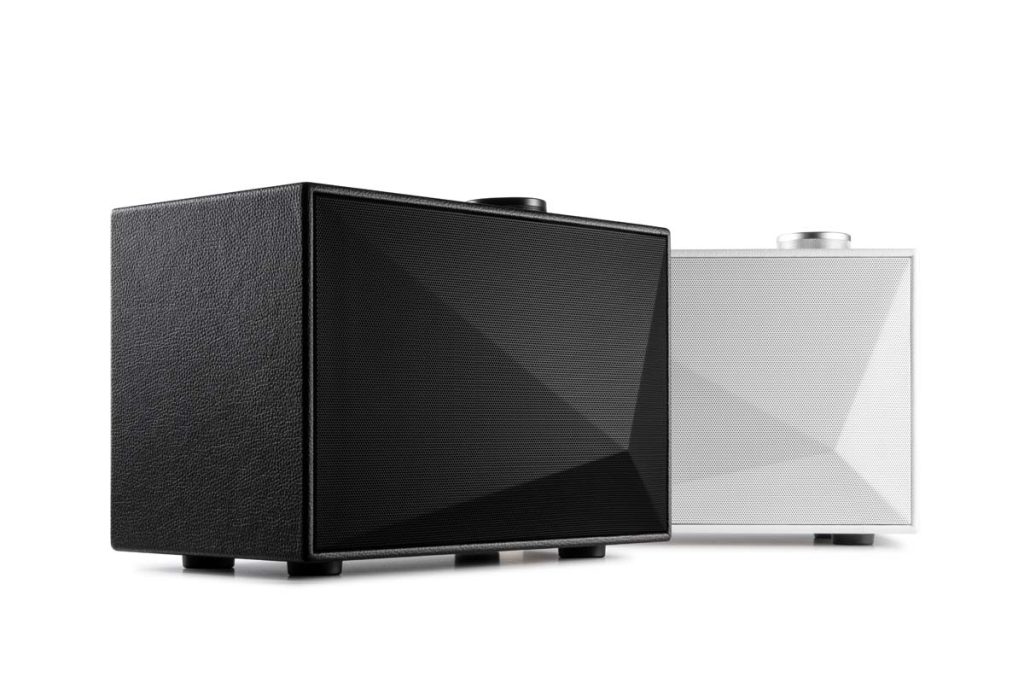 Astell&Kern, a global leader in high-resolution audio players and accessories, launches the brand's first audiophile-grade Bluetooth speaker, the ACRO BE100. The ACRO BE100 is the latest edition to Astell&Kern's ACRO line of home audio products and will be available March 7th in black or white at authorized Astell&Kern dealers in the US and Canada for $499.
The BE100 is the world's first Bluetooth speaker to include support for both aptX HD and LDAC Bluetooth codecs. This alloows users to play back better than CD-quality audio wirelessly from a smartphone or other Bluetooth-enabled source. A 3.5mm AUX input allows source devices to be directly connected to the BE100 to experience the full resolution of the musical track being played.
Astell&Kern ACRO BE100 – Top-Notch DAC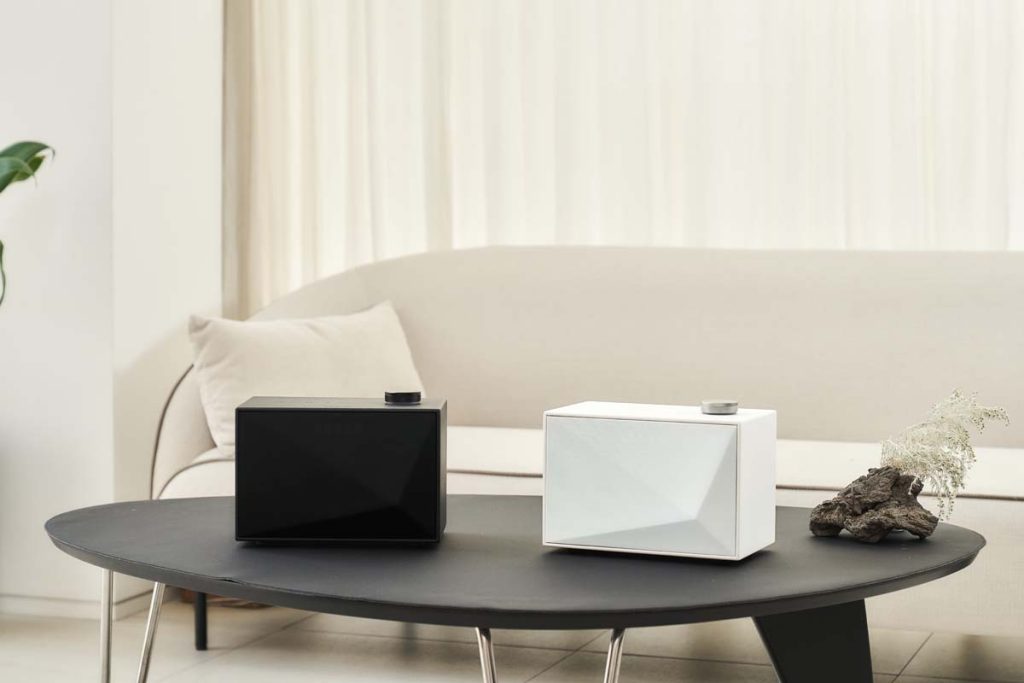 Most Bluetooth speakers use inferior digital to analog converters (DAC) built into the Bluetooth chipset. The BE100, however, uses a dedicated 32-bit Hi-Fi DAC to play the best quality sound from your music source. The BE100 features a 4" Kevlar woofer for accurate, solid bass and two silk dome tweeters for crystal clear highs. Five Bass and Treble settings are available to fine-tune the sound for the genre of music you are listening to. A LED display on the front of the speaker provides information on speaker settings.
The ACRO BE100 features a 55W class-D amplifier, developed in-house by Astell&Kern, utilizing years of expertise in designing best-in-class amplifiers for their portable audio line. With the use of a digital crossover, dynamic range control and a 50ps reference clock to reduce jitter, the BE100 provides incredibly accurate, hi-fi sound without distortion.
Matching the design identity of other Astell&Kern products, the BE100 is made from machined aluminum with Astell&Kern's distinctive angled patterns reflecting light and shadow. The top of the speaker houses basic controls. These include Bluetooth pairing mode, treble adjustment, bass adjustment, previous track, next track and play/pause. A large, multi-function wheel changes speaker modes, powers the speaker on/off and provides volume control. LED lighting around the wheel changes color/intensity to visually display a change to speaker settings. When adjusting the volume, the LED color changes from a lighter to darker intensity to indicate the raising and lowering of volume. Different LED colors are displayed to indicate a change in speaker input from Bluetooth mode to AUX mode.
Availability and Price
The Astell&Kern ACRO BE100 will be available in March 2022 online and at authorized Astell&Kern dealer in the US and Canada for $499. Pre-orders for the BE100 in black or white started February 25.
The stated retail price of the reviewed device is valid as of the time of the review and is subject to change.